The boost you need to make your uphill commute or trip across town feel effortless!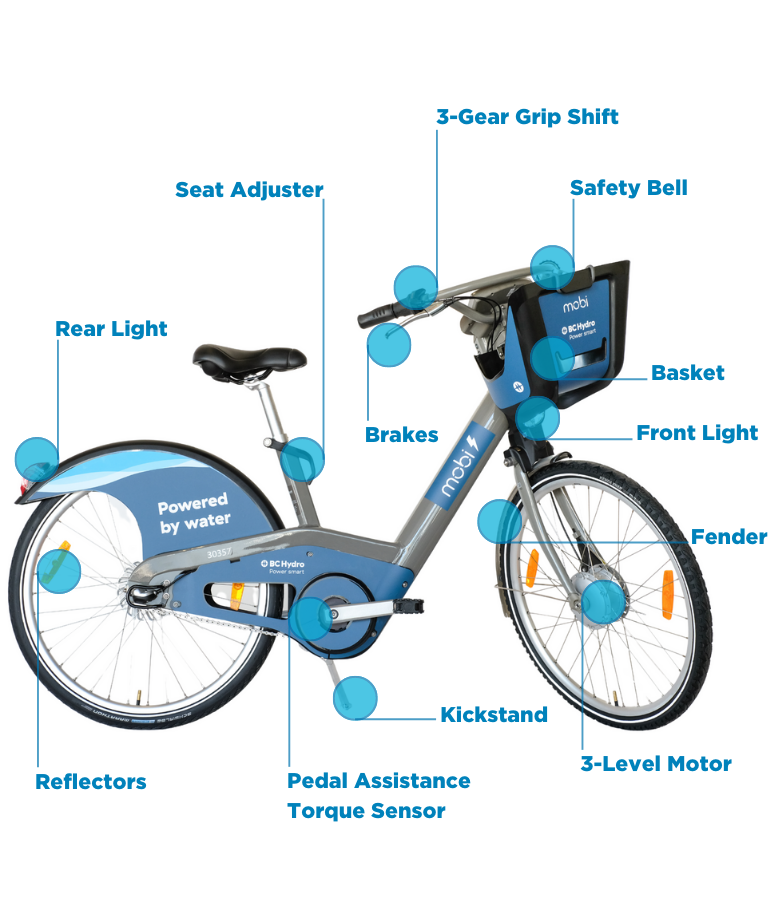 Cost to Ride an Ebike
Pay Per Ride (PPR): $1.50 to unlock + $0.35/minute thereafter. 

24 Hour Pass: $0 to unlock + $0.25/minute for the first 30 minutes.

30 Day Pass: $0 to unlock + $0.25/minute for the first 30 minutes. 

365 Day Standard Pass:  $0 to unlock + $0.15/minute for the first 30 minutes.

365 Day Plus Pass: $0 to unlock + $0.15/minute for the first 60 minutes.
How To Find an Ebike
Download the Mobi by Shaw Go app

Click the Ebike Filter to view only available ebikes

Click on a station to view bike details, including the charge percentage of an ebike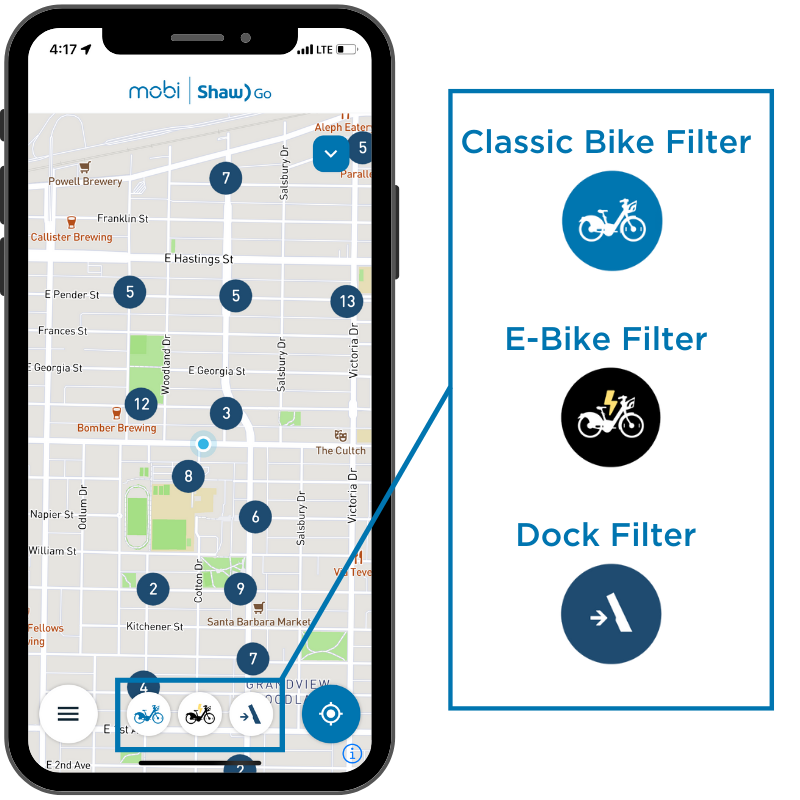 Starting A Trip
Press Enter to wake bike

Scan your User Card or enter your 7-digit User Code and press Enter

Enter your 4-digit PIN code and press Enter

Upon unlock BEEP, pull bike out of dock

Enjoy your ride!

Note: Ebike locks re-engage quickly, so we recommend pulling your bike straight out with both hands as soon as you hear the unlock BEEP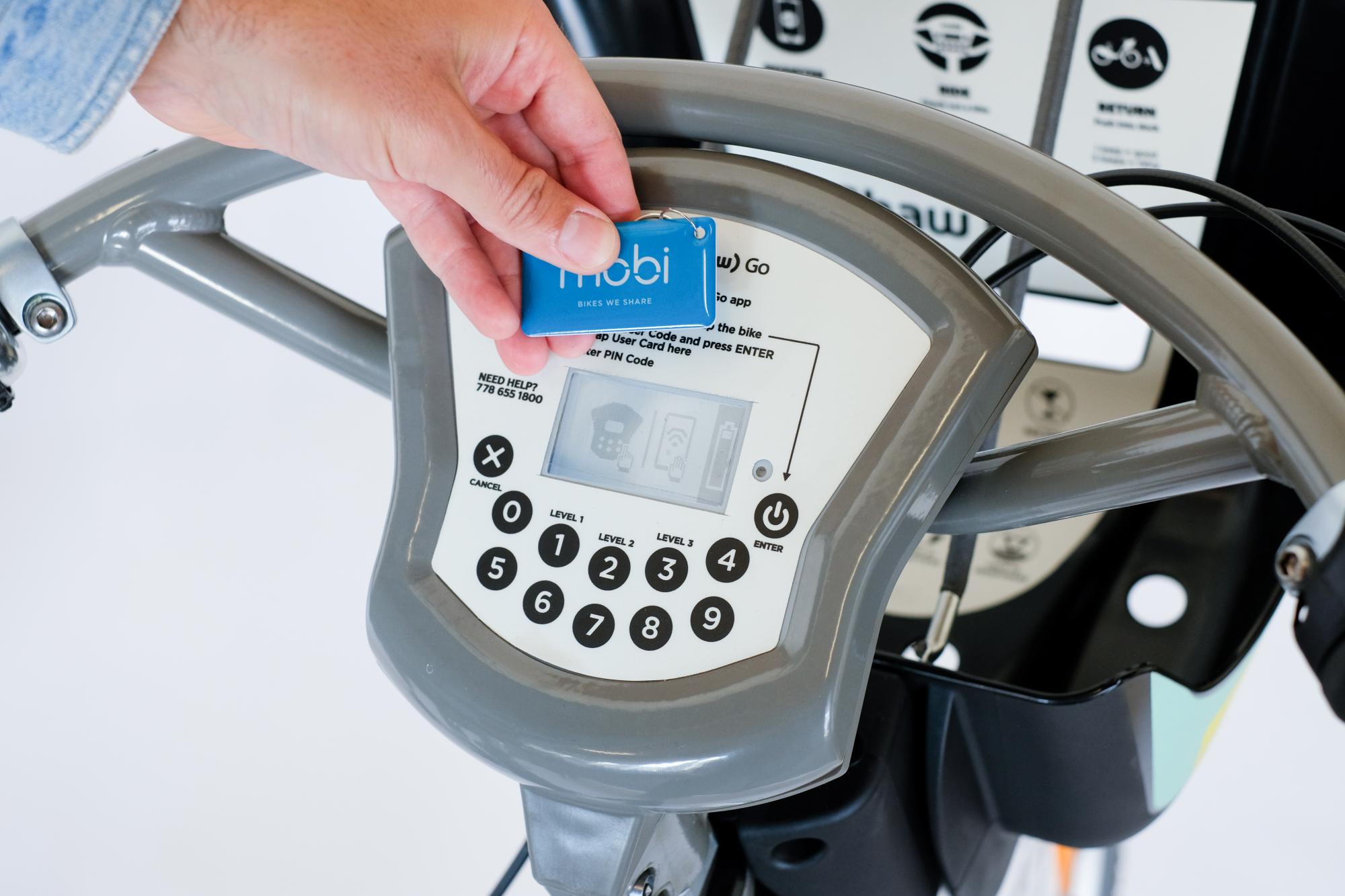 How Pedal-Assist Works
Pedal Assist technology automatically kicks in when you start pedalling

To select the amount of pedel-assist you want, press 1, 2, or 3 on the bike screen

Switch between levels while cycling by pressing the level option you would like
Level 1:
Low Assist
Level 2:
Medium Assist
Level 3:
High Assist *Best for going up hills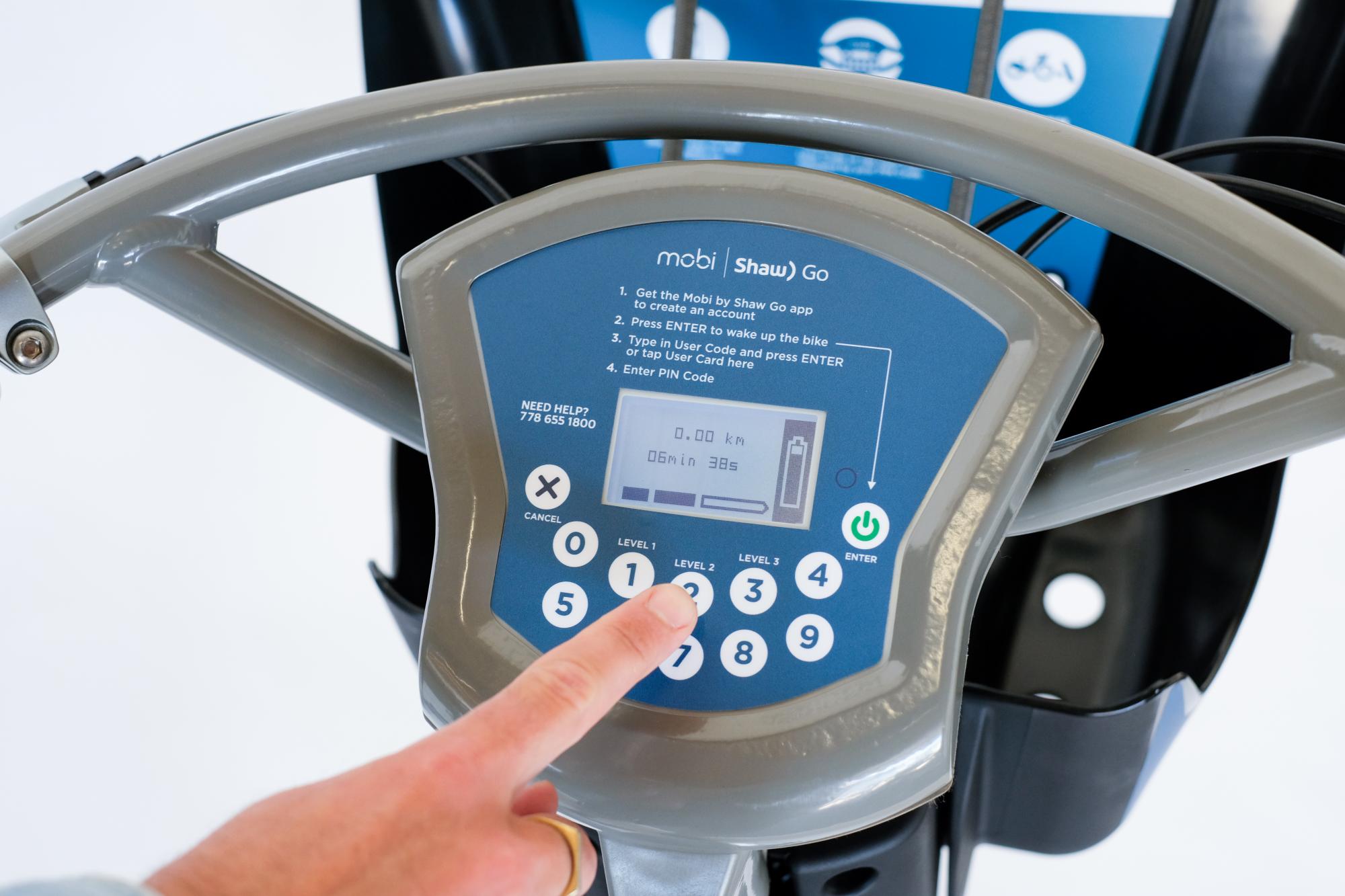 Ending A Trip
Wait for single BEEP to confirm trip ended correctly.

Ebike screen will display 'STOP' when your trip has ended correctly.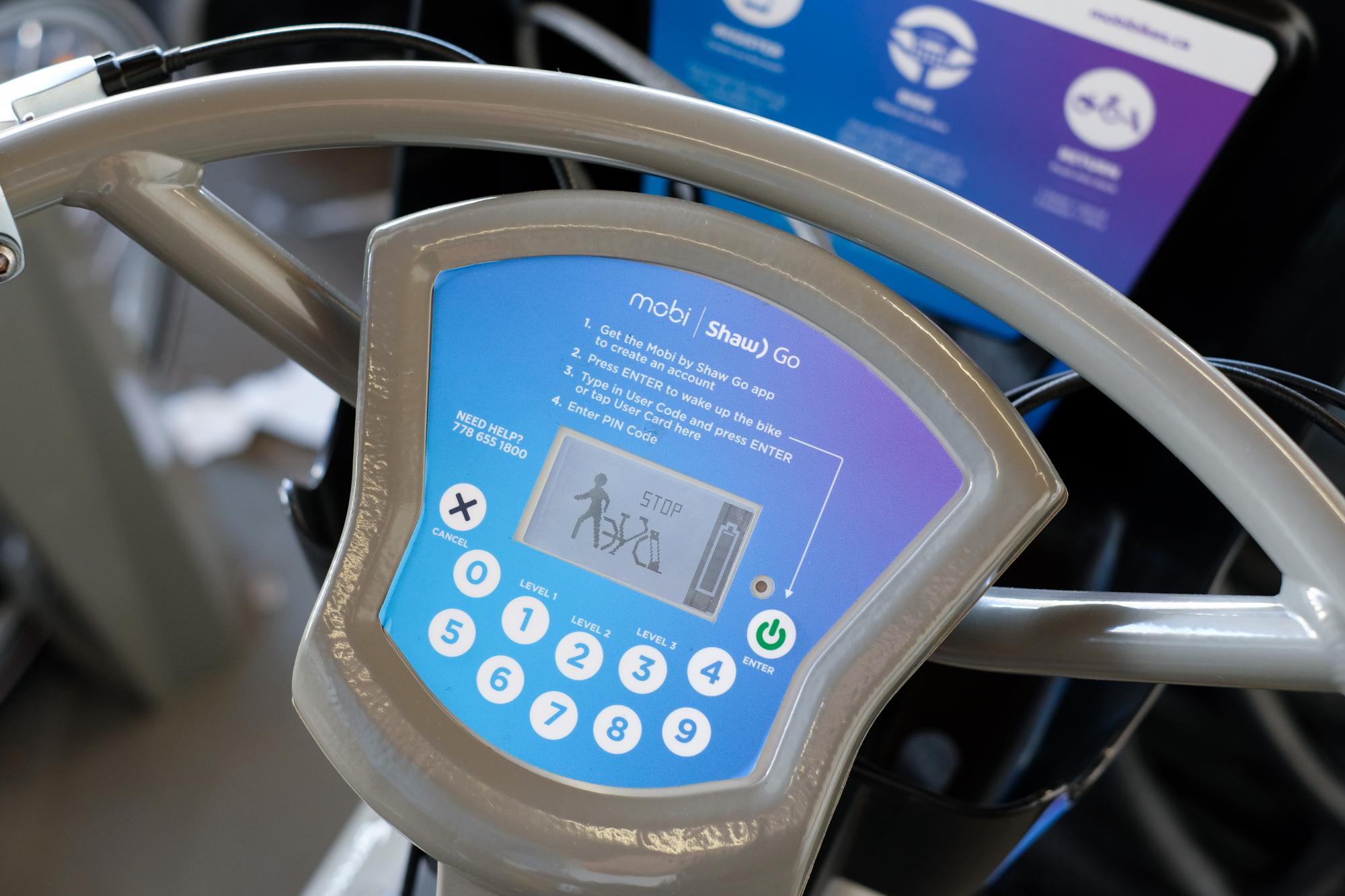 Rider Safety Tips
​Wear a helmet
Riders must be 19 years or older
Obey local traffic laws outlined in the Motor Vehicle Act
Ebike Partners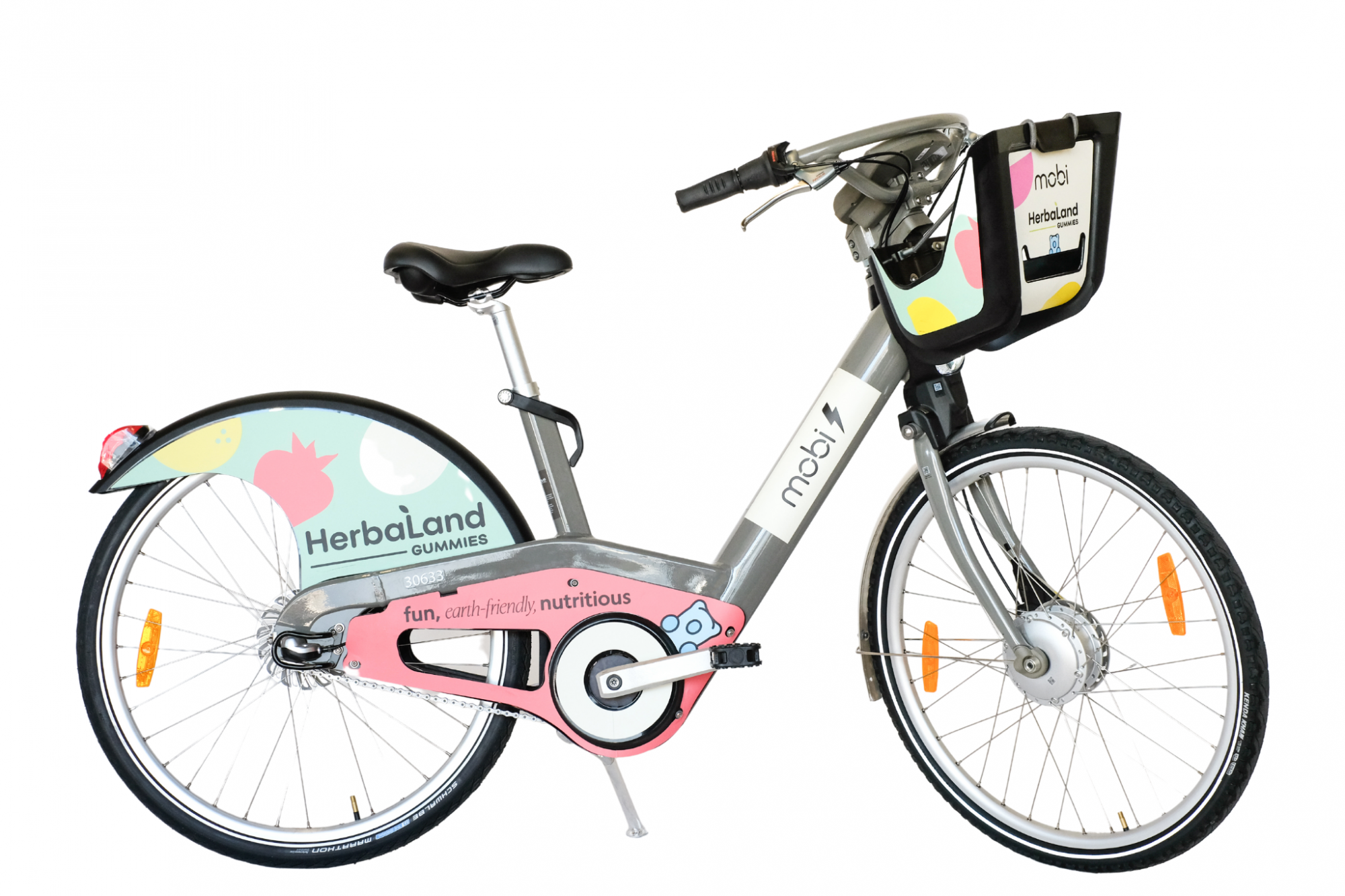 Herbaland is a community focused company with a passion for sustainability! We are excited to partner with Mobi by Shaw Go for the launch of ebikes and to support more options for eco-friendly transportation in Vancouver.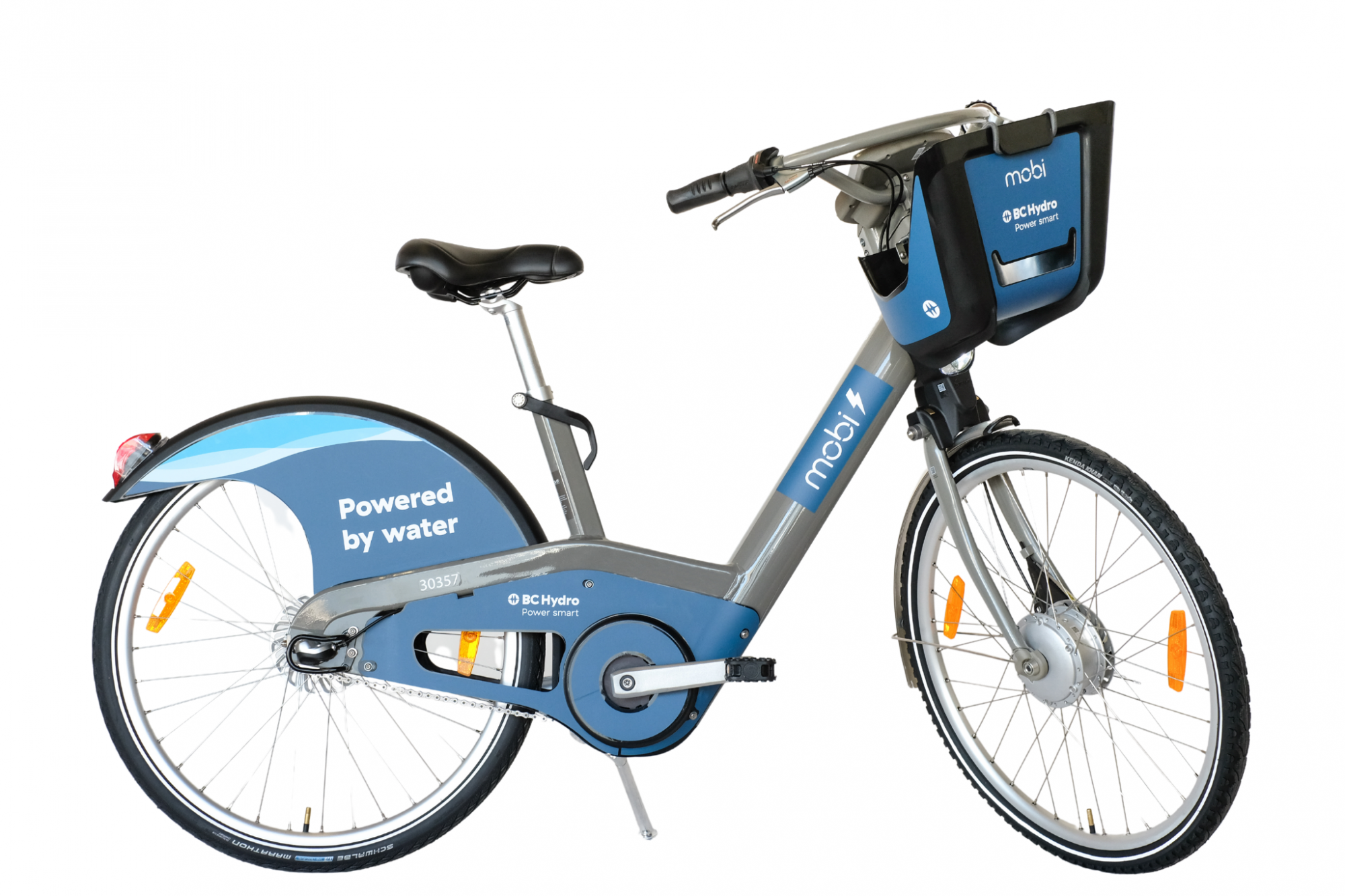 BC Hydro is proud to partner with the Vancouver Bike Share ebike program. As the clean fuel provider for the ebikes, we will be helping to give another solution to commuters instead of using a vehicle fueled by fossil fuels.