Design your own #MobiMural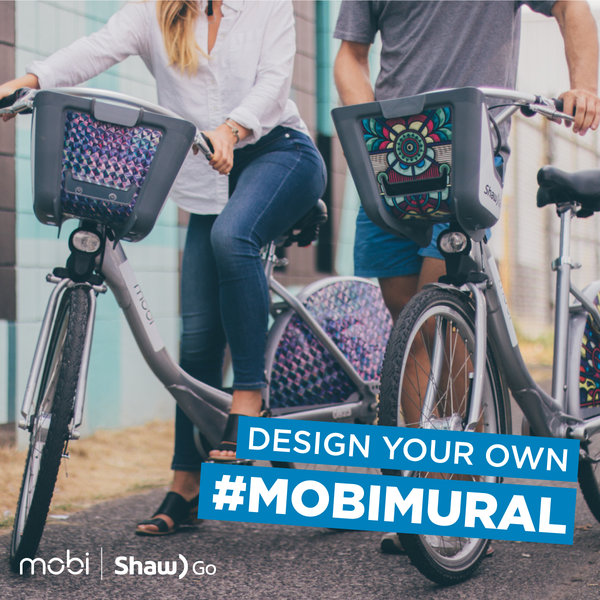 The Vancouver Mural Festival is in full swing and we are thrilled to be part of the fun this year! VMF is the city's largest annual free public art celebration. The festival brings together local artists who will be creating 50 new large scale murals throughout the Mount Pleasant and Strathcona neighborhoods.

To celebrate alongside VMF, we had 4 local Vancouver artists design 19 #MobiMural bikes and have released them in the Mobi fleet. However, one #MobiMural bike has been left blank for you to design! Get inspired and design your own #MobiMural bike and win a 365 Day Pass Plus!

How to enter:
1.) Download this template and design your own #MobiMural
2.) Submit your design(s) before August 20th to marketing@mobibikes.ca
3.) The top 5 submissions will be announced on August 21st on social media and the public will vote for their favourite design
4.) The #MobiMural winner will be announced on August 25th

Prizes:
- All participants who submit an entry (one prize per person) will receive a Free 24 Hour Pass (value of $9.75) or a $10 Mobi Credit (Mobi members only).
- The top 4 shortlisted designs will receive a Free 90 Day Pass (value of $75).
- #MobiMural winner will receive a Free 365 Day Pass Plus (value of $159).

Featured Artists: 
Priscilla Yu, Andrew Tavukciyan, Fiona Ackerman, and Jane Cheng.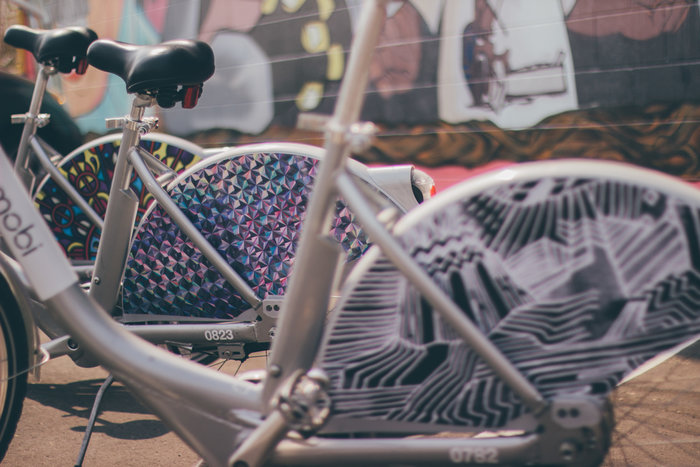 Rules and Regulations:
Designers must be 19 years or older on the date of submission to be eligible to receive contest prizes. All submissions must be received from one designer, teams cannot collaborate on a submission. A designer may submit multiple designs if they so choose but only receive one entry prize. Employees and direct family members of Vancouver Bike Share Inc. cannot participate in this contest. Entering the contest is free of any fees. Designs should be submitted in person at Vancouver Mural Festival on Saturday, August 12, 
2017
 at the Mobi By Shaw Go booth or electronically to  
marketing@mobibikes.ca
 by August 20, 
2017
 at 23:59 PST. in pdf. or jpeg. format. In the case of winning, the designer agrees to have their first and last name publicizes and shall be obligated to execute the design as needed for final bike 
decalling
. Prizes have no monetary value. Prizes may be transferred to family/friends but not sold.