Mobi Member Profile: Meet Sarah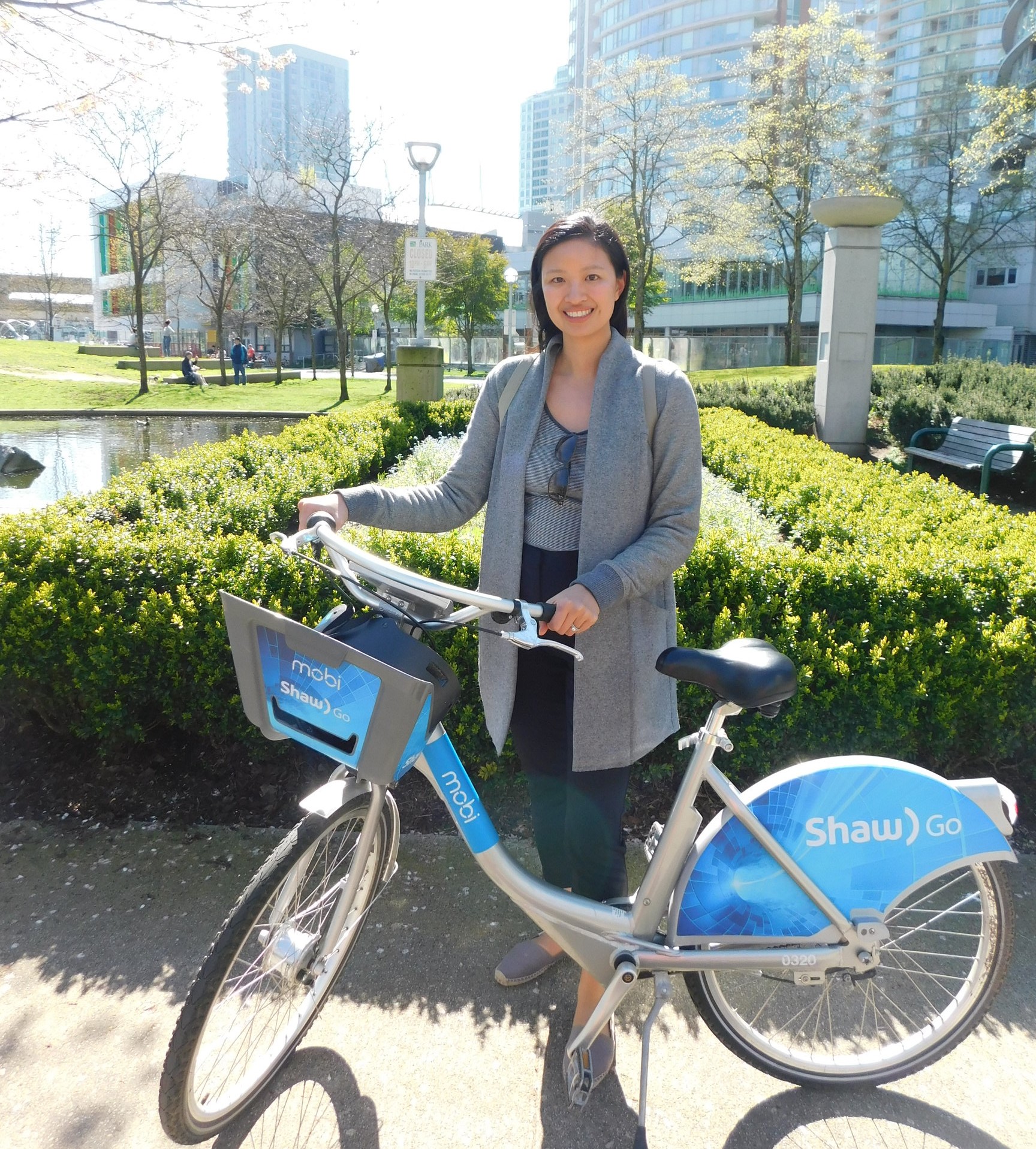 Meet Sarah,

A native Vancouverite who works at a recovery centre in the downtown East side called Union Gospel Mission. The people that go in, inspire her every day that change and growth are possible
We asked her a few questions about his Mobi by Shaw Go experience. Here are her responses:

 
When was the last time you rode a bike?
The last time I rode a bike before Mobi was when I was 12! I went for a short ride down in Santa Monica about 1 year ago and forgot how freeing it is to ride a bike! It inspired me to get back into biking. I was a little hesitant to ride on the streets with my novice biking skills. I took a refresher course with a friend and Lorraine from Hub cycling. She made the classes a ton of fun and gave us some great road safety tips.
How do you integrate Mobi into your daily routine? 
I bike most days to work, to my fitness class, to pick up groceries nearby, to church – its been great for running errands and getting to work!
Where is your favorite place to Mobi to and why? 
My favourite place to Mobi is Granville Island. It's a short ride from my place where I can then pick up some fresh produce and ride back home. I also don't have to worry about parking in Granville Island!
Words of encouragement for New Users? 
Give it a try and discover the freedom of commuting via bike!
Any additional comments Sarah? 
Mobi bikes has also prompted my husband and I to live with 1 car instead of 2. Since moving to Mount Pleasant, almost everything we need is within walking or biking distance including both of our workplaces. Mobi has inspired me to get back into commuting via bike along with running simple errands and meeting up with friends. I am so thankful for the bike sharing program in Vancouver! Since we have limited space in our apartment, it's also helpful that we don't have to store another bike in our place.