Member Profile: Meet Brook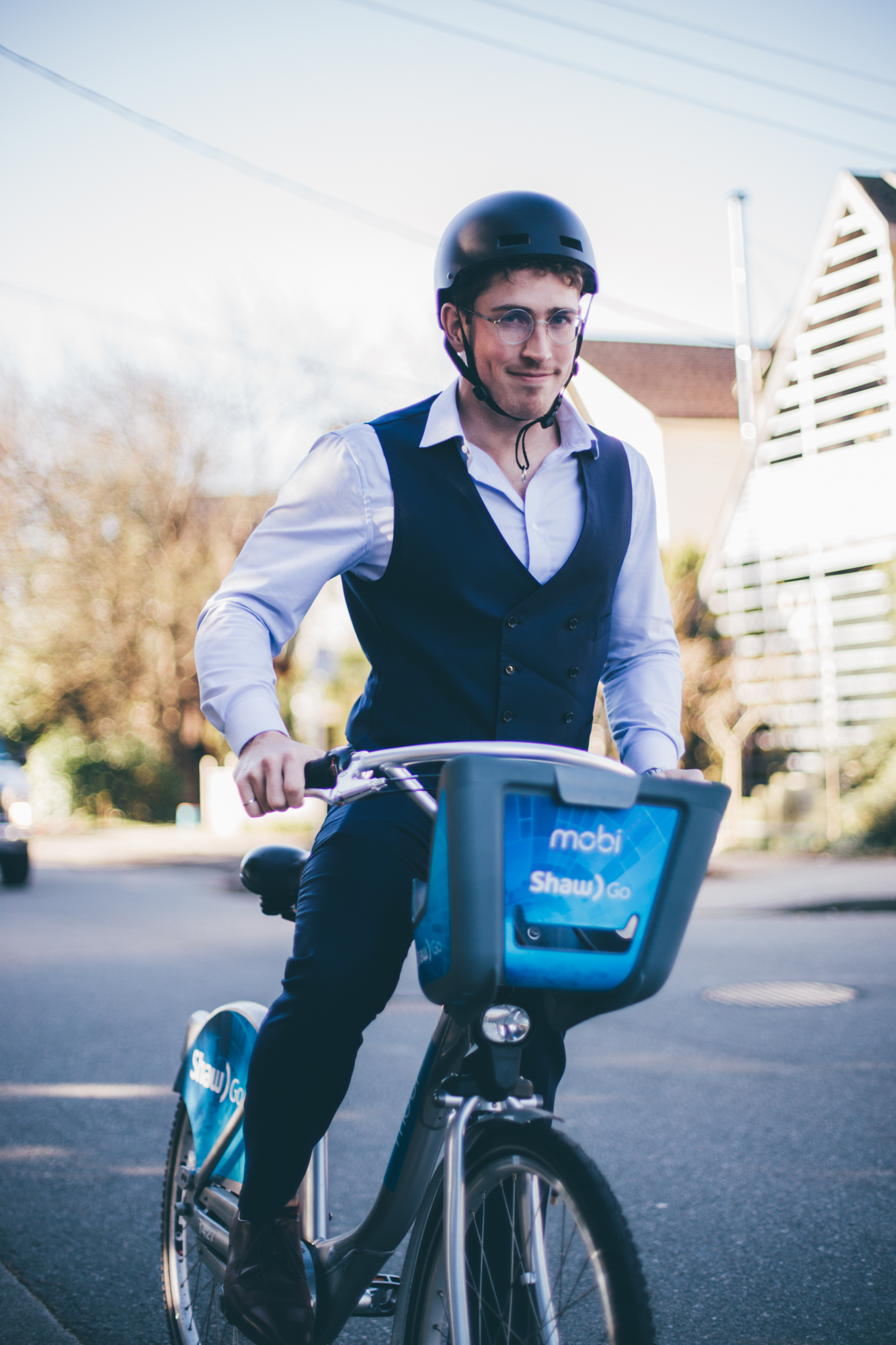 Meet Brook,
He was born in Vancouver, but grew up on Vancouver Island. He returned to Vancouver to get his degree in Structural and Earthquake Engineering at UBC. He now lives in Bowen Island and commutes every day to downtown Vancouver for his job as a Bridge Engineer at McElhanney.
We asked him a few questions about his Mobi by Shaw Go experience. Here are his responses:
1. When was the last time you rode a bike?
Before joining Mobi, the last time I rode a bike it was a Barclays Bike (London's bike share program) during a work trip to London, UK. Before that, it had been five years since I rode a bike in my first year of undergrad at UBC.
2. How do you integrate Mobi into your daily routine?
Commuting from Bowen Island to downtown Vancouver means I have to take a number of modes of transportation every day. In the morning, I take a bus from Horseshoe Bay terminal to Vancouver City Centre and then ride a Mobi to the office.  In the evening, I take a Mobi from my office near BC Place to the water taxi stop at the Convention Center. Altogether, taking a Mobi shaves about 20-25 minutes off my commute everyday!
3. Where is your favourite place to Mobi to and why?
My favourite place to Mobi is the stretch of waterfront between the Convention Center and Stanley Park during the summer. It has great views and such a nice atmosphere!
4. What is your favourite part of Mobi by Shaw Go?
For me, the savings in commute time is the best part of Mobi. However, the fact that I get some exercise while I save time is a nice bonus.
5. Do you have any Mobi by Shaw Go tips or tricks?
One tip is to always take a look at your bike seat before hopping on, particularly if it was a rainy night or if there are pigeons nearby!
6. Words of encouragement for new users?
Honestly, because it had been a few years since I last rode a bike, it felt a bit weird riding at first.  After a few trips, everything comes back really quickly!