Mobi on Over in 30: Commercial Drive to English Bay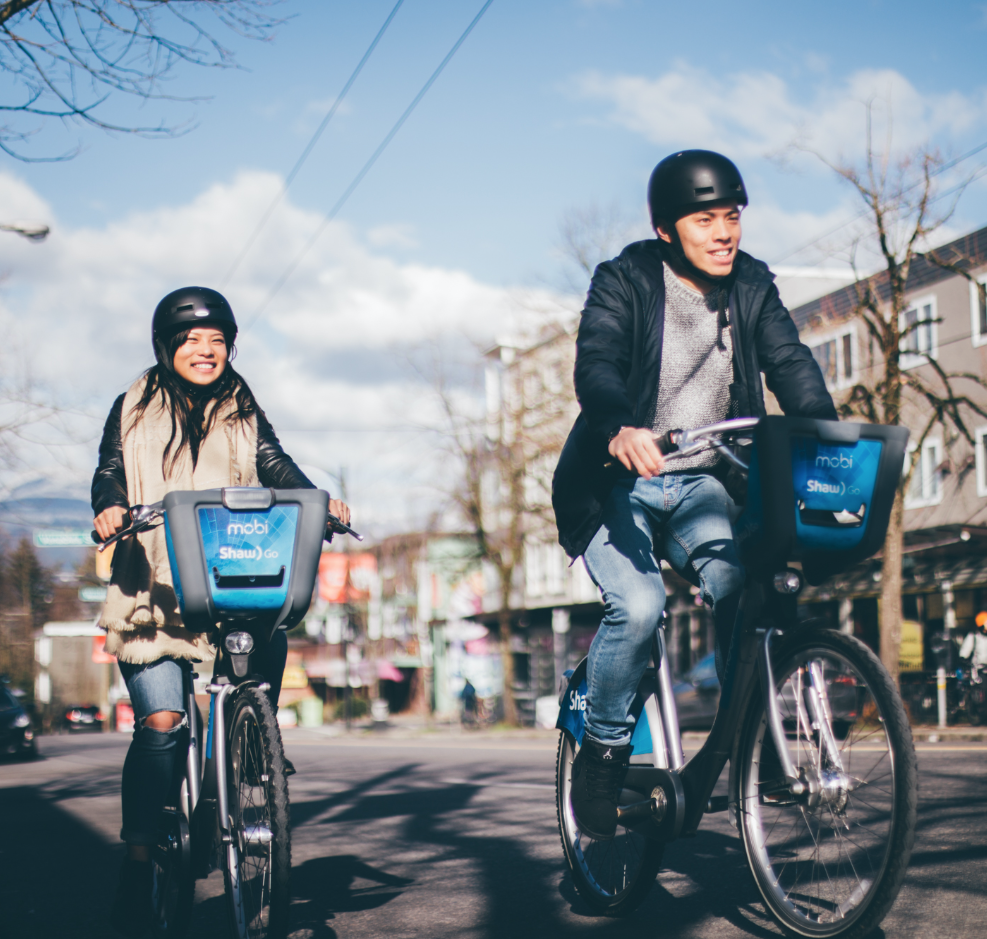 As our first major expansion gets underway you'll soon discover there is a lot more city to Mobi around. With docking stations extending as far east as Victoria Drive the service area will expand from 15 square kilometers to over 23 square kilometers. That's 20% of the entire city we're now servicing!

To celebrate our expansion into East Vancouver we're having a sale! For a limited time get a 365 Day Pass for $99 or $119 depending on whether you go for the unlimited 30 min or unlimited 60 min rides pass. Get your discounted 365 Day Pass here.
With so much more space to Mobi around, we bet you're wondering how much ground one can actually cover with a 30 min 365 Day Pass. That's why over the next couple weeks we are going to highlight different routes you can take under 30 min. Our first route takes you from Commercial Drive to English Bay. FYI, our calculations use an average of speed of 14km/hr.
30 min: Commercial Drive to English Bay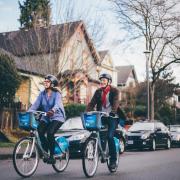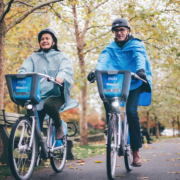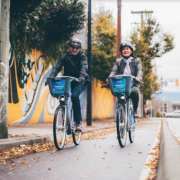 Let's imagine you start your day sipping a morning coffee from Moja Coffee on Commercial Drive. Or maybe you prefer a delicious snack from Sweet Cherubim. Either way one of our soon to be installed Commercial Drive stations will serve you well from here. While you sip your coffee or nibble on your morning snack your friends tell you they're headed to English Bay to bask in the spring sun. So how do you get from Commercial Drive to English Bay?
 
Well, with Mobi by Shaw Go there is no bus schedule to work out or connections to make, no waving down taxi and getting stuck in traffic, no booking a car share and hunting for parking. Mobi is fast, convenient and you get to feel the breeze in your hair. Only a bicyclist truly knows why a dog sticks their head out the car window. Mobi by Shaw Go it is!
You walk to the nearest Mobi station on Commercial Drive, scan your fob and enter your PIN. Let the 30min begin! Don't worry about looking at your watch, Mobi by Shaw Go bikes display how long you have been riding.
 
Interact With the Map to Learn About the Route!
Start:
Time to meet your friends at the beach! Grab a bike from one of our Commercial Dr. Stations and begin your ride north until you hit Adanac St. A bike lane down The Drive would be nice wouldn't it?

Minute 5:
Take a left onto Adanac Street from Commercial Drive. Adanac Street is a well used bike route and the name of this street is actually Canada spelt backwards.

Minute 10:
Ready to weave! This part is always fun. Make a left and cut through Vernon Dr. Park, a newly created bike lane and public meeting space. You'll soon be on Union St., also a well used bike route.

Minute 11:
Ever been to a shop called Landyachtz? Whether you're in the market for a new bike or not this is a cool store to visit! Maybe next time when you don't have somewhere to be.

Minute 12
Need air in your tires? There is a free air pump here. But you wont need it! We take good care of our Mobi by Shaw Go bikes. If you do happen to have an issues with your bike you can report the issue on our app.

Minute 13:
Part of the reason riding a bike is so fun is because you notice so much more! While you pedal along try not noticing all the cute houses along the way.

Minute 15: ​
You're on the edge of historic Chinatown now. How we love the distinct smell this place can have. If you can't resist showing up to the beach without a couple steamed buns there is a stop here.

Minute 16:
You've come to the end of Union St. and now need to make a left onto Quebec St. You're in a protected bike lane here. Thank you Vancouver! You will pass by the Downtown Skatepark where cool tricks are in abundance.

Minute 18:
Time to join the seawall! This is a AAA bike route which means All Ages and Abilities. You've got a bike lane for the rest of your ride into English Bay.

Minute 21:
Good old David Lam Park. This is where the Jazz Music Festival takes place. Keep an eye out for us there!

Minute 22:
Keep an eye out for lots of public art around here. There are giants, a space ship, engagement rings, an arc, and more!

Minute 27:
Your trip ends here! Dock and be done. No parking, no worry. Have fun at the beach!
 
Don't feel like 30 min is enough for riding style? Or maybe you like to have the flexibility of making a quick pit stop without having to return the mobi to a station? The 60 min 365 Day Pass option could be the best plan for you.