We're Celebrating Our East Van Expansion with a Sale!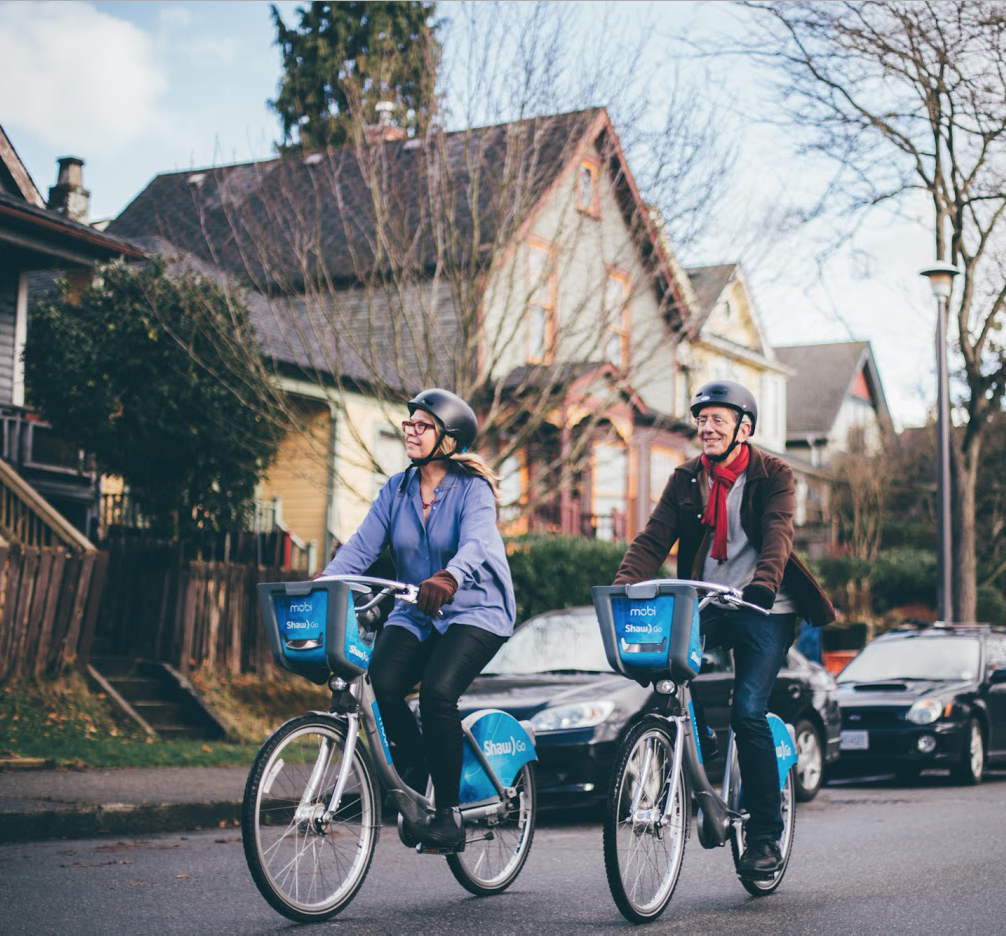 You spoke up and we listened! We're officially touching down in East Vancouver as our first major expansion into more Vancouver neighbourhoods ramps up. Stations will begin being installed on Commercial Drive and in Mt Pleasant and Strathcona this April with plans to complete the expansion by summer 2018. An additional 50 stations and 500 bicycles will be added to the existing network making more of Vancouver accessible by bike share. Twenty percent of the entire city to be exact!
 
The decision to expand eastward comes after receiving an overwhelming number of requests to add service to the Drive. In the coming weeks our expansion east of Main Street will see additional stations installed throughout Mount Pleasant, Strathcona and Grandview-Woodland. We won't deny that we're feeling pretty hip these days.
 
What better way to celebrate this milestone than by having a sale! Get a 365 Day Pass for as low as $99. That's only $0.27 a day for unlimited 30 min rides!
 
Members will soon have access to a total of 2000 bikes across 200 stations bounded by Victoria Drive to the east, Arbutus Street to the West, East 16th to the south, and the waterfront to the north. We are very proud to be able to provide Vancouver with a broader range of commuting options and it's been inspiring to watch the system become a crucial component of our city's transit network for many of our riders. In 2017, a total of 550,501 rides were taken by 42,763 users, a 280% increase over the total number taken in 2016.
 
With the expansion into East Vancouver, where cycling mode share is the highest in the city, we can't wait to see what 2018 will bring. Bike sharing has been proven to be the most successful when more neighbourhoods are served making this transportation option more accessible and useful to a greater number of people.
"We're thrilled by the expansion to East Vancouver." said Dusty Smith of Agro Roasters in East Vancouver. "It's essentially turning a parking spot for one vehicle into a parking spot for 7." Based on bike usage during the summer months that's on average a 22-times more productive use of space than car parking.

To show our deep appreciation for the city that brings Mobi by Shaw Go to life, annual passes are now discounted by $30-$40. An annual pass includes either unlimited 30 min or 60 min rides for $99 or $119 respectively. Take advantage of this limited time offer.

Want to test ride a Mobi by Shaw Go bike for yourself? We will have a demo station at the Elements Film Festival on April 14th-15th from 10:00 am - 6:00 pm. Come by to get a free 24 Hour Pass and answers to any questions you might have.