5-Year Community Pass Anniversary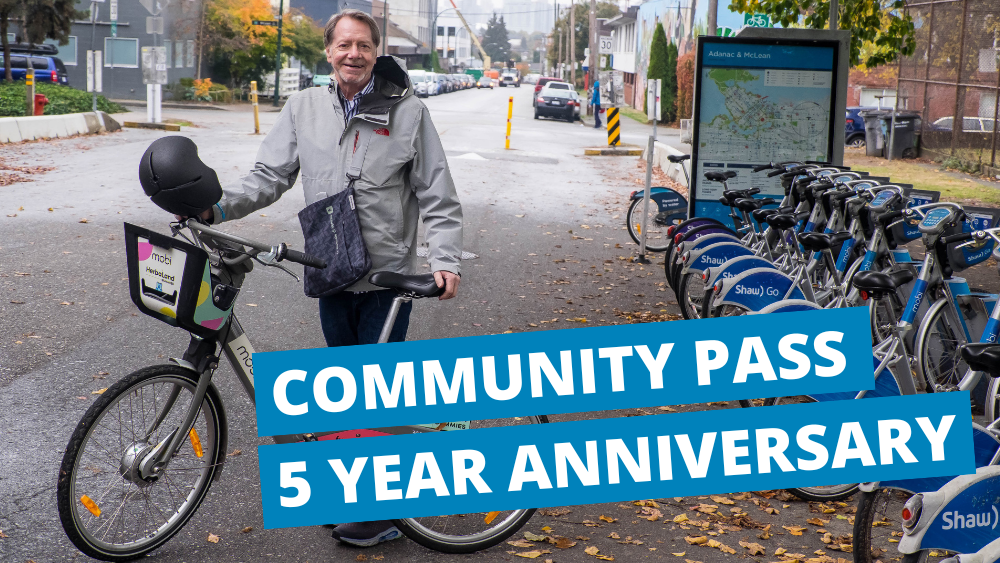 Since 2018, equity has been at the forefront of Mobi by Shaw Go's vision for bike sharing. By introducing a $20 annual Community Pass in June of that year, Vancouver's bike share program became more accessible to those who need it most. 
The Community Pass provides access to bike share for people who are low-income, who access disability services and certain social services, and historically marginalized communities supported by local nonprofits and government agencies. 
In the five years that Mobi by Shaw Go's Community Pass has been operating, we've supported more than 1,500 community members in accessing bike share at almost a tenth of the regular cost. 
Let's take a look at some of our wins throughout the last five years…