#ArtBikes 2021 Artist Spotlight - Madeleine Chaffee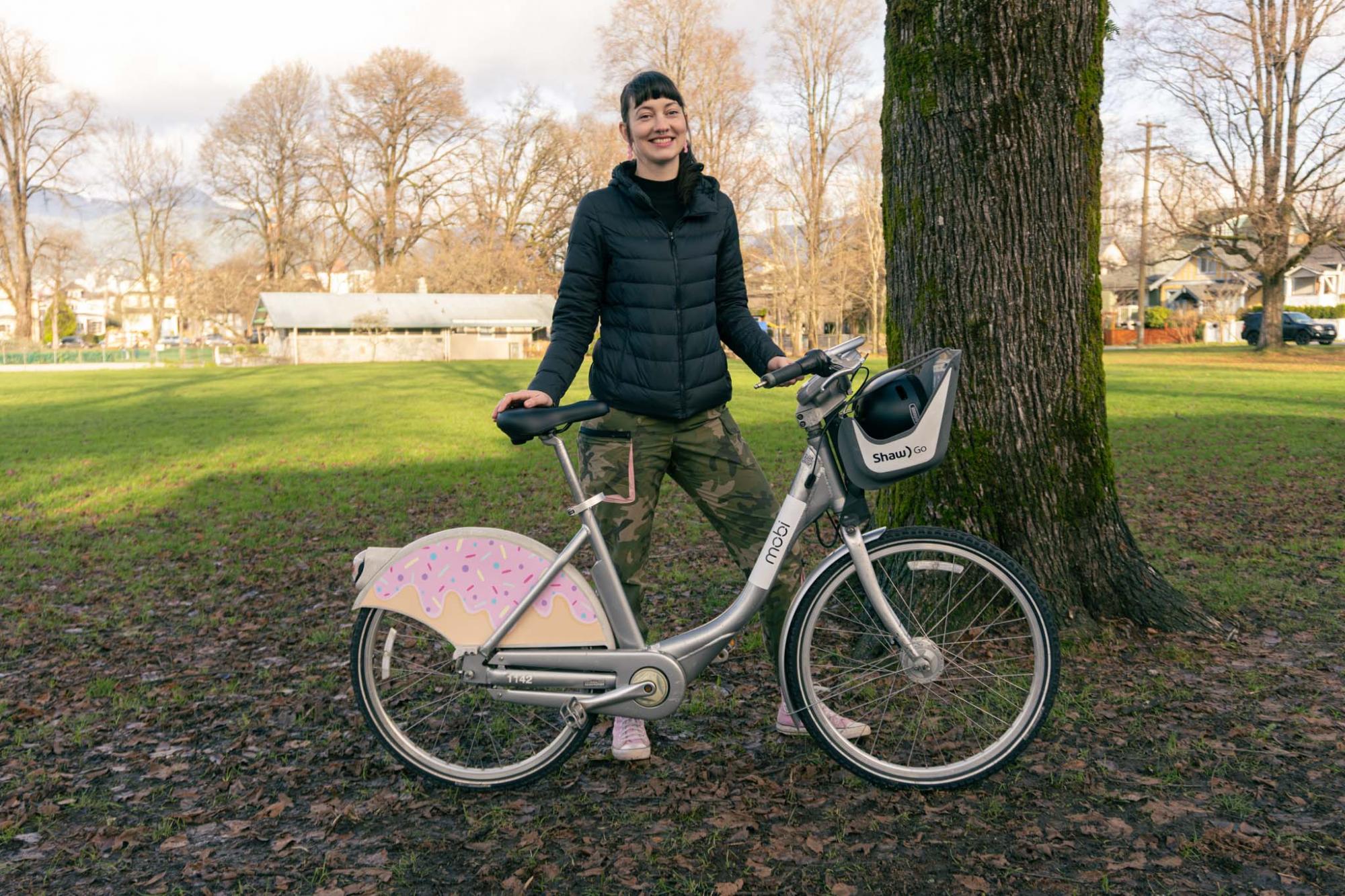 Can you tell us a bit about yourself and your art?

I am Madeleine, a multidisciplinary designer and maker with a focus on creating fun things. I studied Product Design Engineering in Melbourne Australia, and work as a freelance designer. My artistic projects and works usually focus on using textiles to create various softgood items such as fanny packs, tissue box cosies, decor and accessories.

Have you participated in the Eastside Culture Crawl before? 

Yes, this is my 3rd year. My studio is inside the MakerLabs building so every year 10-15 of us participate and it is so much fun!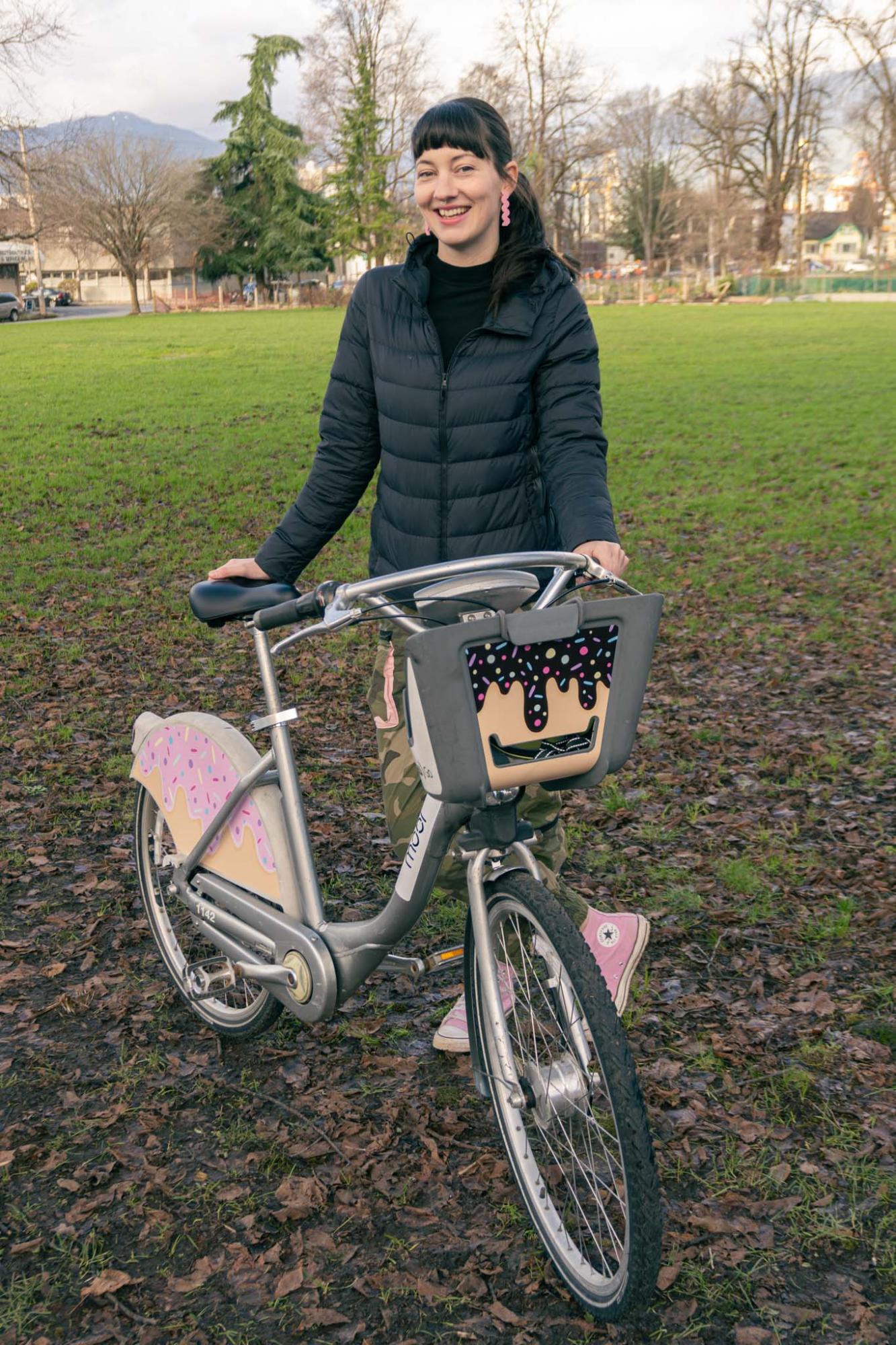 Where do you draw your inspiration from when creating art?

I am pretty inspired by found objects and a good trip to the thrift store. I always find it easier to work with items or materials that already exist, rather than starting with a blank canvas. I do a lot of textile based work, so I'm often digging through different old clothes or fabrics at the thrift store when inspiration strikes. I also always try to make pieces that make people feel happy or laugh, and in general convey a sense of 'fun', so drawing on memories or fun moments inspires me too.

Tell us more about the design you submitted? 

I looked at the round wheel shields on the Mobi bikes and thought 'they kinda look like cupcake tops, or scoops of icecream'. Its no secret I am inspired by food (it makes people happy- duh!), so I thought it would be nice to give the bike a pink-sprinkley-cupcake aesthetic. My aim with this design was to make people smile when they stumble across this 'sweet' looking bike for hire.

What is the main message of your work?

Especially after everything we've all been through over the last couple of years I am just always trying to spread the 'fun vibes'.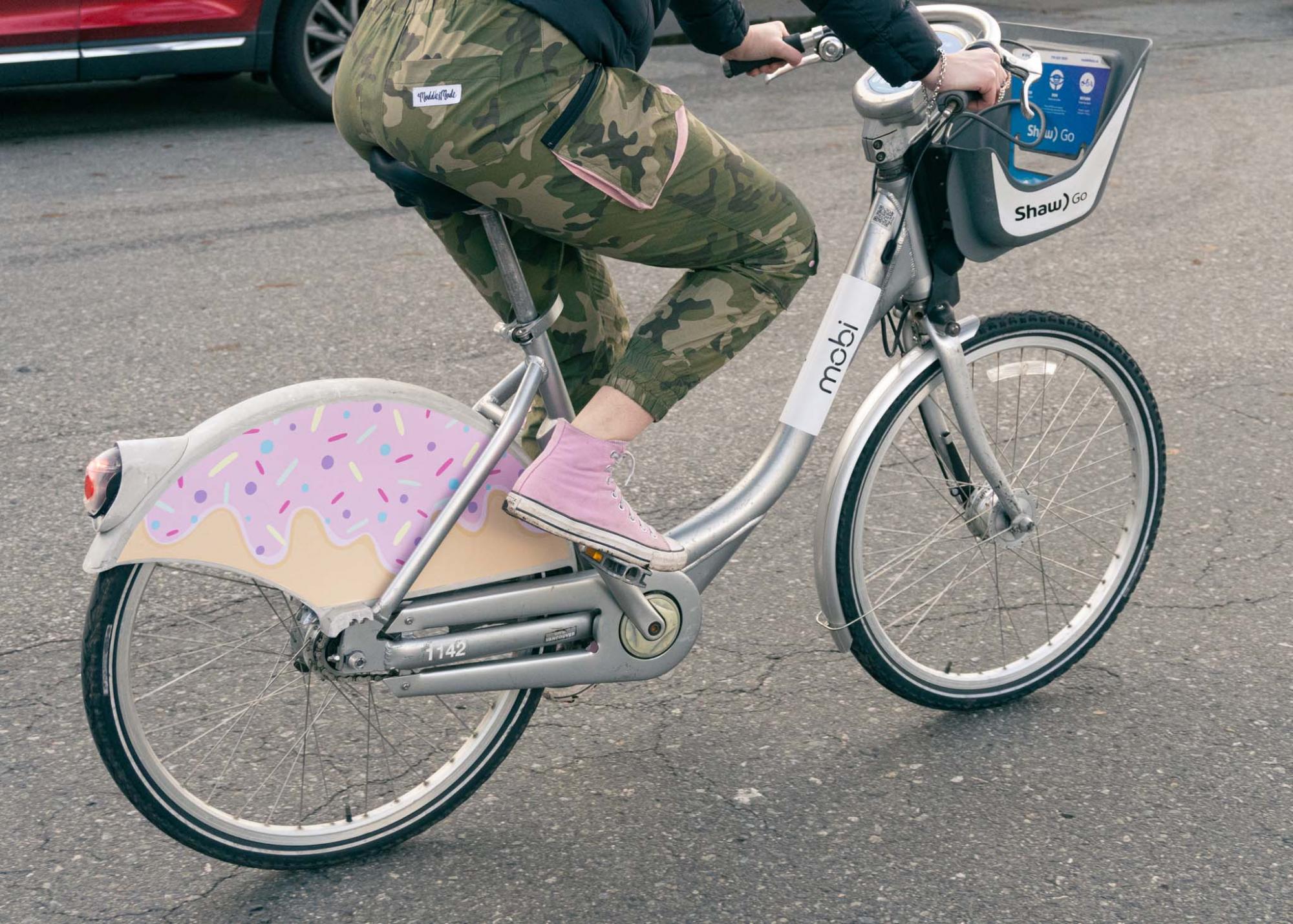 Where can members find your art online/offline?

I'm on instagram @Maddlesmade and online at www.maddlesmade.com

I have a few local stockists that sell my goodies and do occasional markets and pop ups, all the details are always listed on my website.

What's the best piece of advice you've been given as an artist?

You need to put yourself out there. I am quite shy and hence promoting myself and work is something I struggle with. However, the more you put out the more you get back. I always get scared promoting new things I've worked on, but then someone comes up to me and says 'this makes me feel so happy!' and it makes it all worth it.