#ArtBikes 2021 Artist Spotlight - Janine Schroedter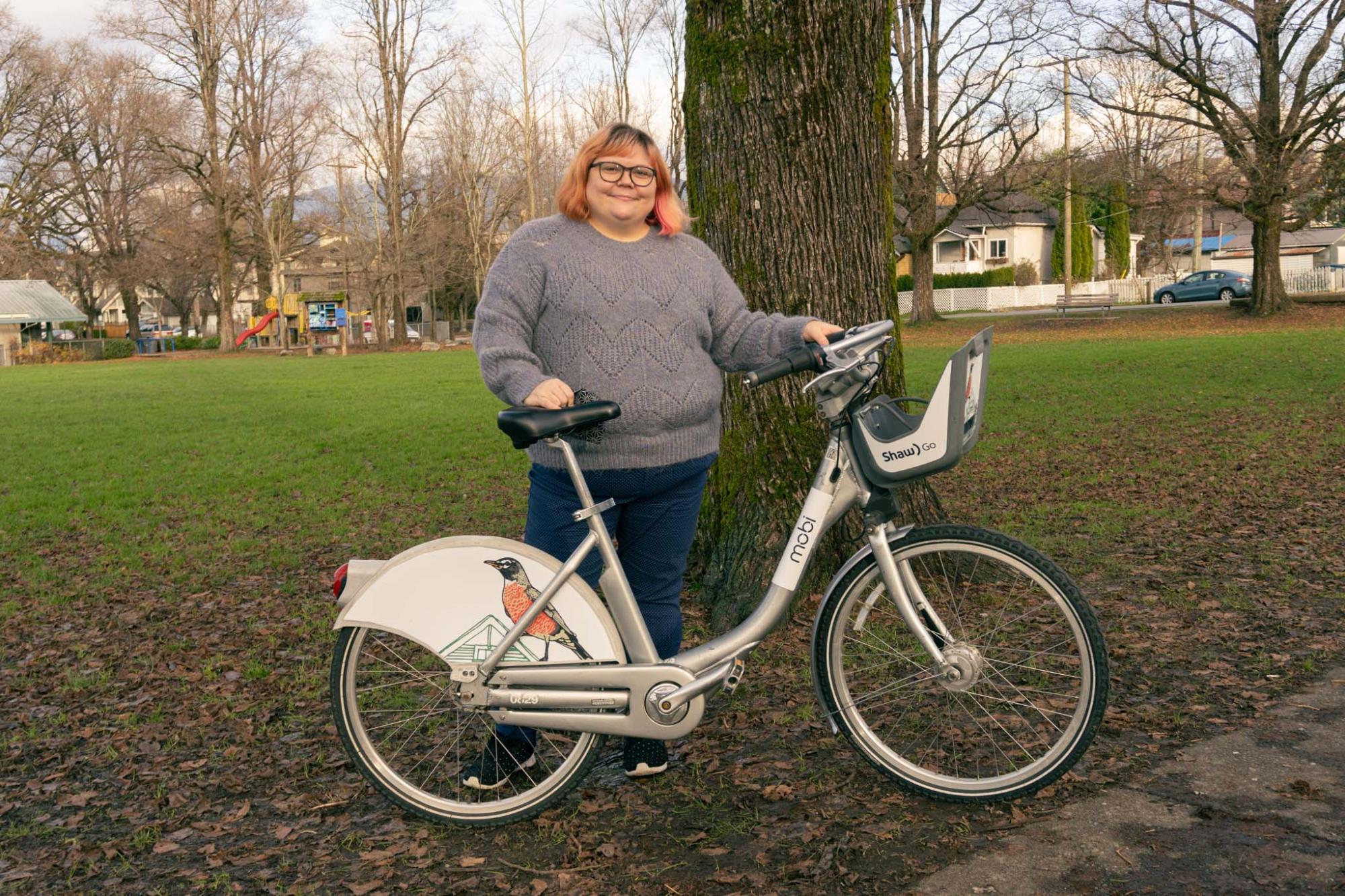 Can you tell us a bit about yourself and your art?

Hey, my name is Janine Schroedter and I am a multi-disciplinary artist with a focus on printmaking. I work and teach art classes in both Vancouver and Burnaby. I also run a non-profit studio The Archive where I teach printmaking classes. I love printmaking and could talk for hours about process, resources, tools and experimentation. My art is always a reflection of the things I care about and want to draw attention to. Two of my favourite things are birds and whales, which you will see almost exclusively in my prints and paintings. 

 Have you participated in the Eastside Culture Crawl before?

Yes, this is my 5th year in the Eastside Culture Crawl. I love opening up my studio to the public to show off all my work and engage in wonderful conversations. 

Where do you draw your inspiration from when creating art?

I have always been inspired by nature from the colours of our west coast forests to the animals that inhabit the area. I've always been fascinated by whales and incorporate them in a lot of my work. I am also inspired by birds, be it city birds, local song birds, or exotic parrots. I love their freedom, behavior and characteristics. I always find myself watching wild birds as they go about their day, in the backyard and all around the city streets. I'm fascinated by the way city birds, like pigeons, crows, and seagulls, interact with us as humans and how they navigate their day-to-day lives around our busy city.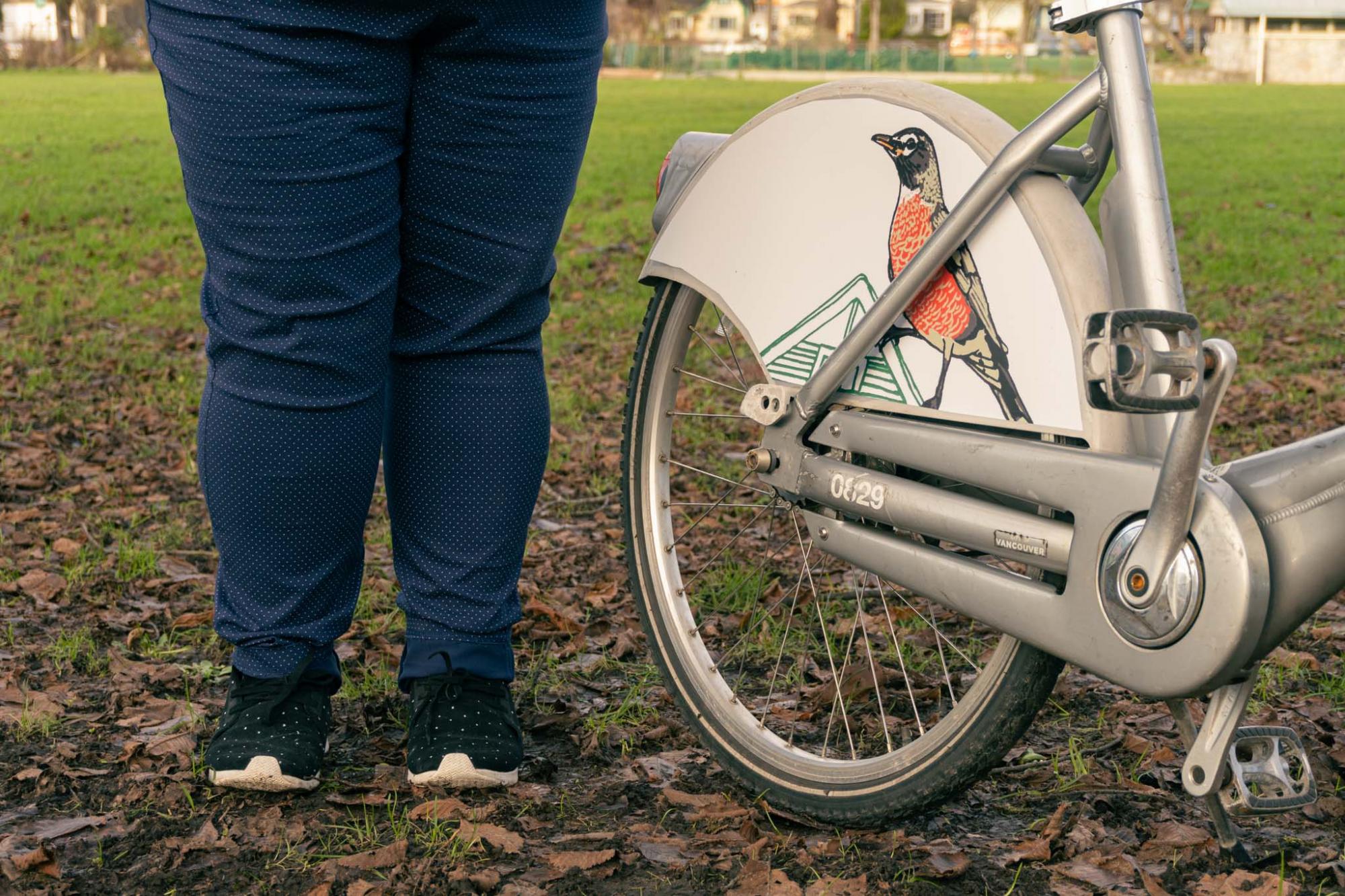 Tell us more about the design you submitted?

The image I submitted is from a print called Bird House - Robin, from a series of Vancouver houses and birds. The image has a robin standing on top of a Craftsman style home with the house in outline and the bird in full colour. This series is about the isolation of the pandemic and how many of us could not leave our homes. Our only visitors at times were the birds, coming and going from backyard to balcony. Another focus of this series was the affordability of homes in Vancouver and how at times the only ones visiting these million dollar homes were the birds, who had the freedom to come and go as they pleased. 

What is the main message of your work?

One of my main focuses in my artwork is telling a story that is often ignored or people are unaware of. Whether it's reflecting on the beauty of misunderstood creatures or drawing attention to those at risk in our wildlife, to making my viewer aware of the daily activities of unapologetic city birds.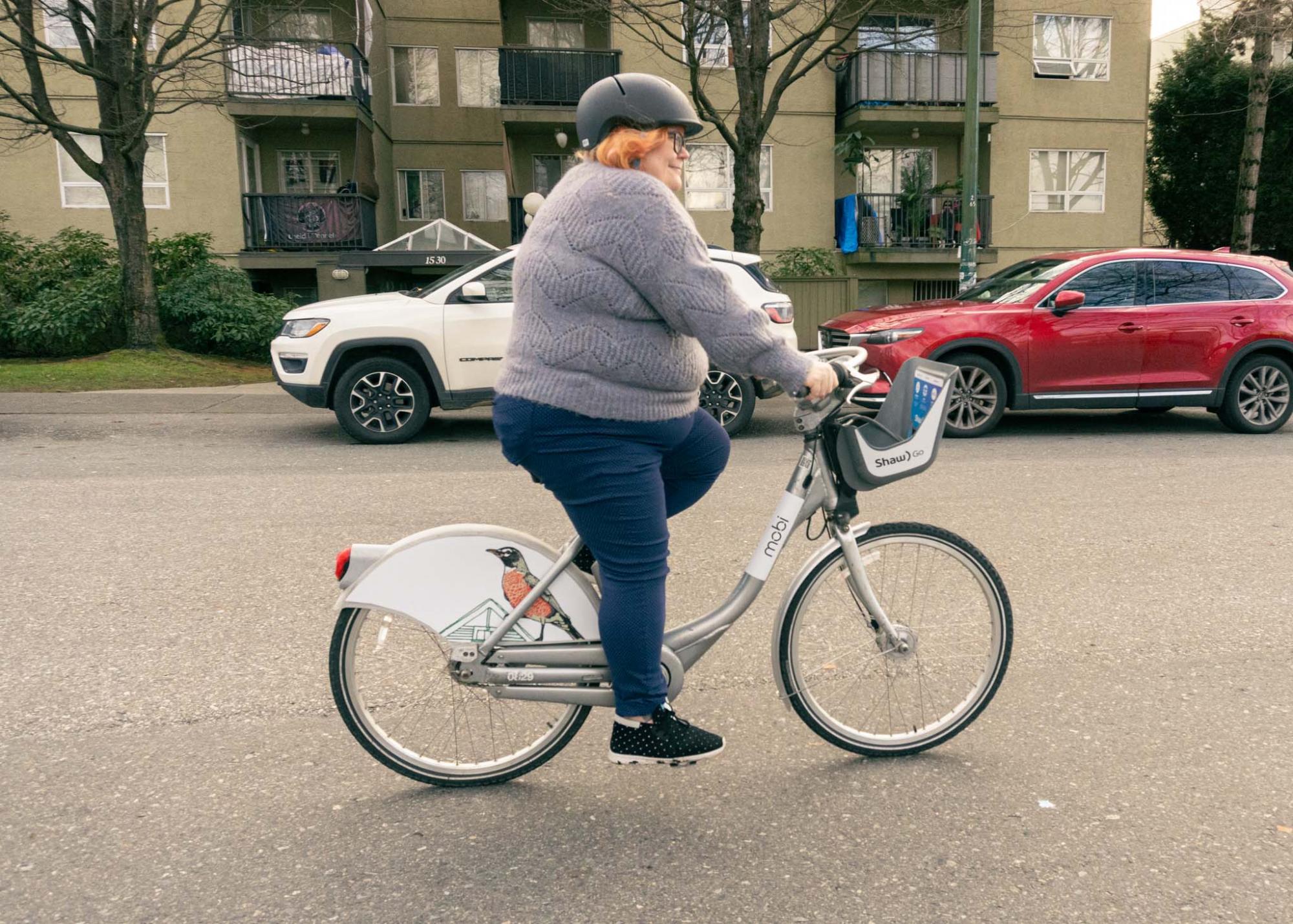 Where can members find your art online/offline?

My artwork can be found on my website JanineSchroedter.com I encourage you to join my mailing list to get holiday discounts and keep up to date with my new work. You can also book an in person studio visit if you would like to view the work and have a chat. I am most active on Instagram, you can follow along with my progress on instagram @j9schroedter

What's the best piece of advice you've been given as an artist?

Draw everyday, something I need to follow more often but honest good advice as well as don't let rejection get the best of you. It doesn't matter if you get rejected from 100 different places, it only matters if you are accepted at 1. keep applying and don't let the rejection make you doubt yourself.