#ArtBikes 2021 Artist Spotlight - Rachael Ashe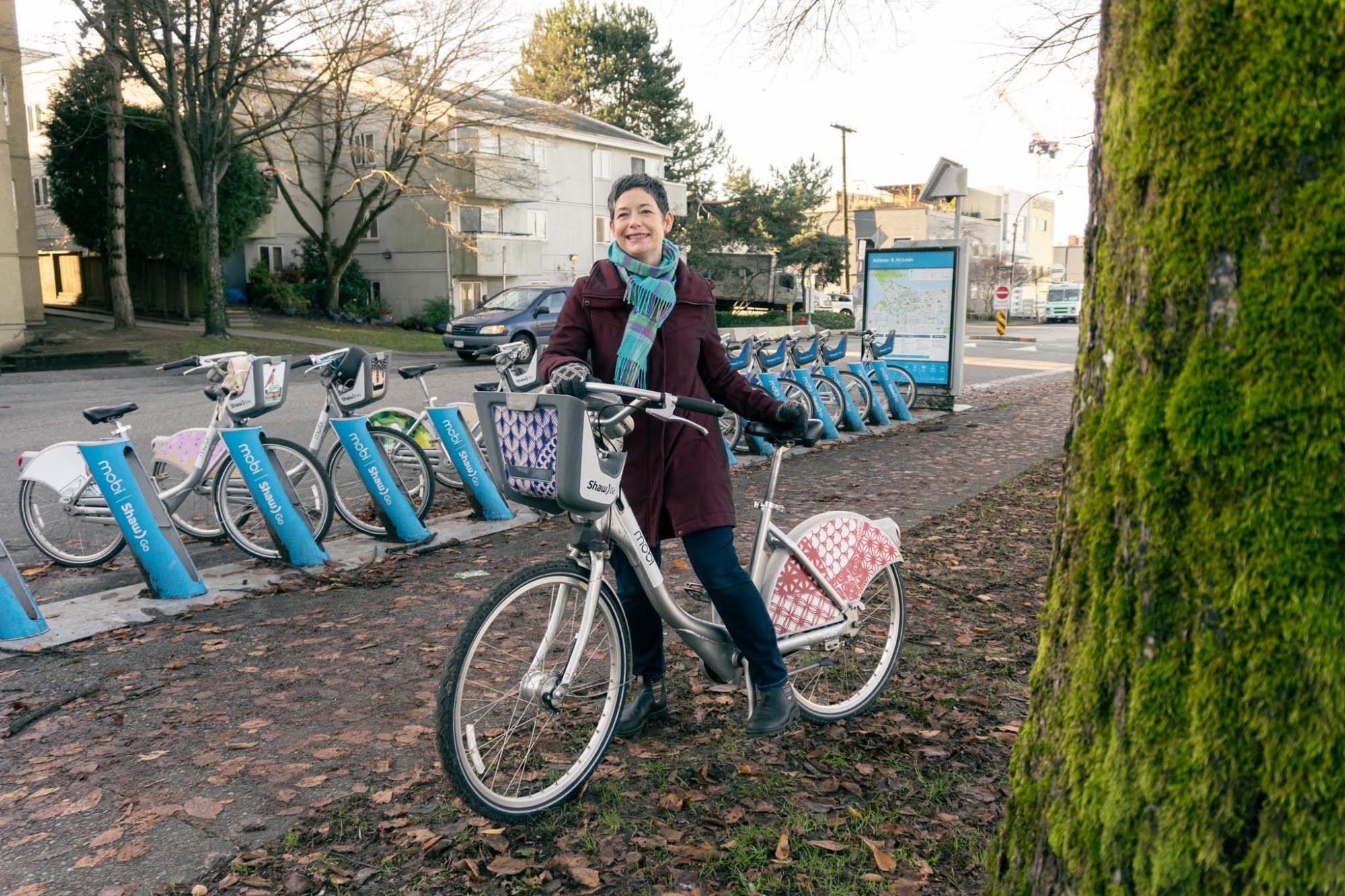 We're back with another Q&A from one of our Eastside Culture Crawl #ArtBike artists! 

We chatted with Rachael Ashe about her art, inspirations, and the story behind the art on the bike

Can you tell us a bit about yourself and your art?

I'm originally from Ontario and have lived in Vancouver for seventeen years. I am a photographer turned multi-disciplinary artist with a focus on paper-based work. My evolution as an artist, and the change in focus, happened over the years I've lived in Vancouver. I've experimented with ways of working with paper in different forms - collage, mixed media altered books, installations - until I found my way to paper cutting ten years ago. I have this need to work with my hands, and a drive to experiment, and it led the way to the work I do today.

Have you participated in the Eastside Culture Crawl before?

I've participated in the Culture Crawl seven or eight times since 2010, and have done it from three different locations. For the first few years I was working from a home studio, and transformed my apartment into a gallery for the open studio event. These days I work and exhibit from a location near Clark and 1st Avenue.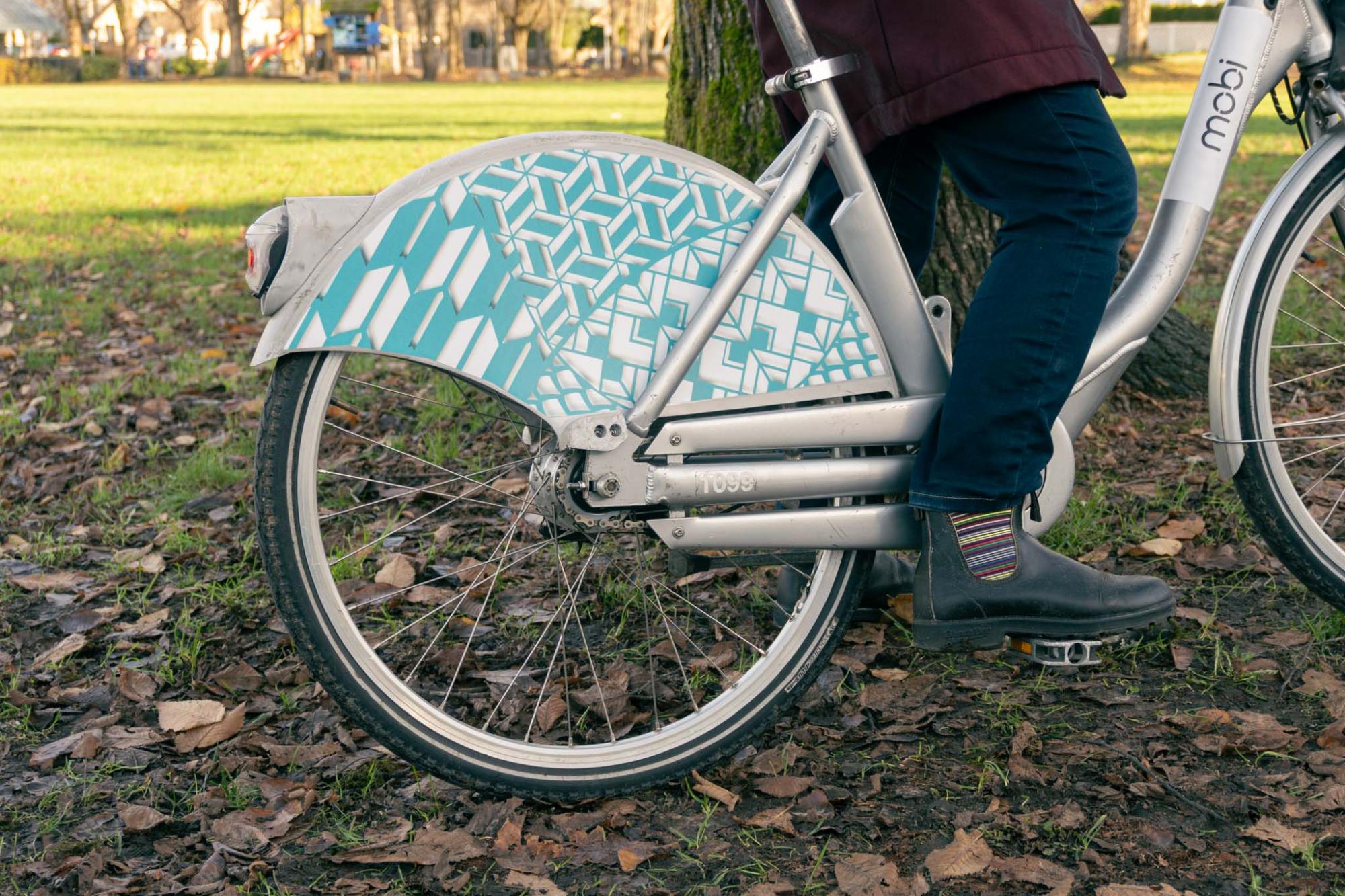 Where do you draw your inspiration from when creating art?

My current body of work is focused on patterns and mixing them together into abstract paper cut designs and collage. I'm very inspired by textile surface design, sashiko stitching (which uses Japanese patterns), as well as elements of interior design. I love the current trend of elaborate tiled floors, patterned wallpapers, and architectural elements. I also love the patterned cement block garden walls you can find around my East Van
neighbourhood.

Tell us more about the design you submitted?

The designs I submit are cropped details of a large hand-cut installation I created in late 2020/early 2021. The piece is made up of eight panels (pieces of paper) each sized at 19.5" x 25.5", which combine into a larger composition of 40 unique patterns. When installed the pieces are hung using nails and magnets, and when combined the work is approximately 82.5 x 52.5 inches. The installation is influenced by quilt making: piecing together separate materials to make a larger whole; utilizing a mix of patterns with the cuts as stand-ins for stitching.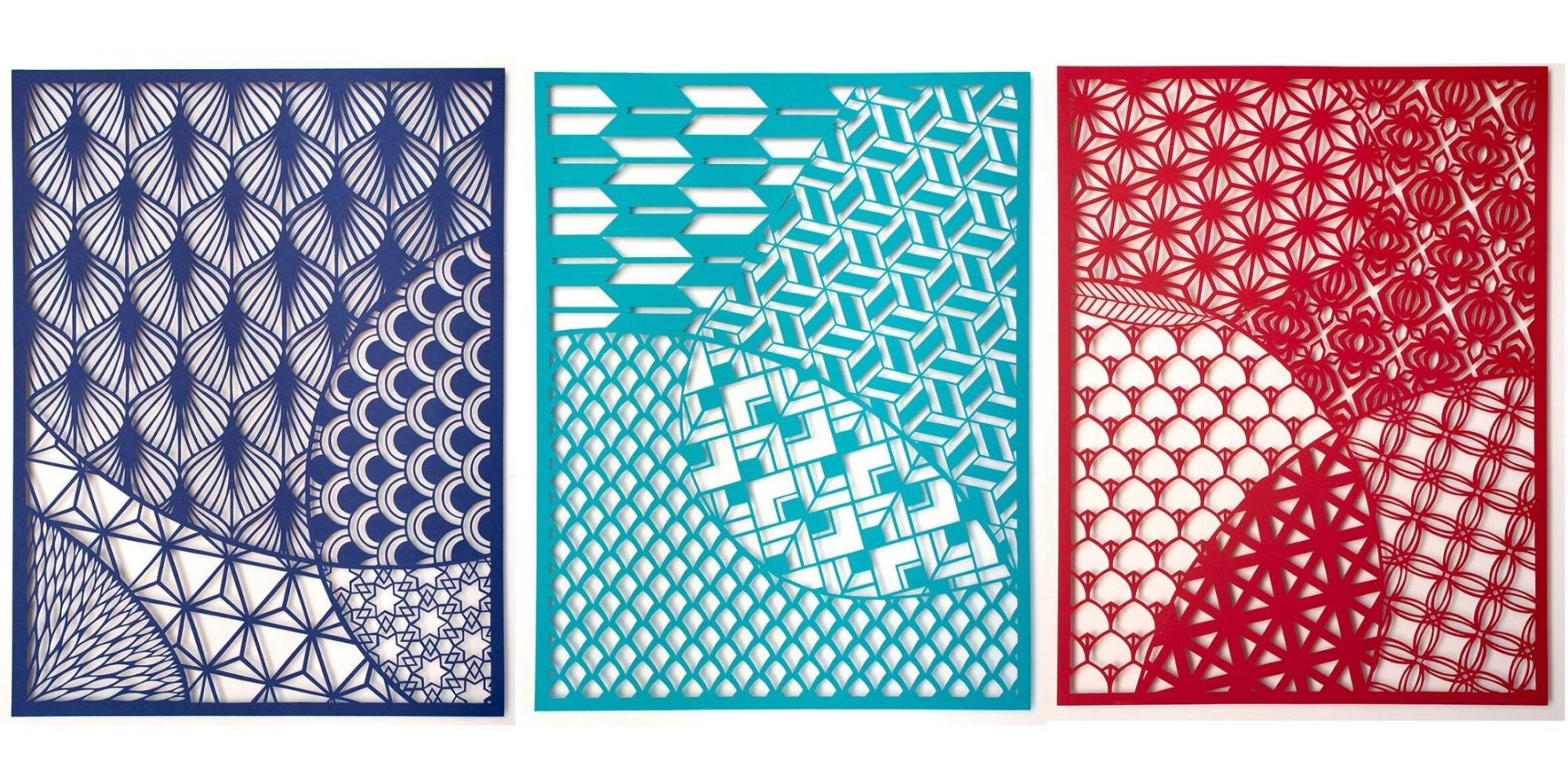 What is the main message of your work?

My goals as an artist are to demonstrate excellence in fine craft, achieve a high level of skill in my chosen medium of paper, and emphasize the importance of making by hand. When people see my work for the first time, they tend to be amazed that the pieces are made from paper, and that they are cut by hand. There is this sense of amazement and awe that something handmade can be just as good as something made by a machine. So I guess my main message is for people to appreciate and value handmade objects and art.

Where can members find your art online/offline?

Visit my website at RachaelAshe.com to see my portfolio, sign up for my newsletter, read more about commissioning work, or book a studio visit.

You can also find me on Instagram @Rachael_Ashe, Twitter @RachaelAshe, or my Facebook page RachaelAshe.Art

What's the best piece of advice you've been given as an artist?

I think the best advice I was given was to be myself and find my own voice and style in my art practice. It's excellent advice in the rest of my life as well.