#ArtBikes2022 Artist Spotlight - Arleigh Wood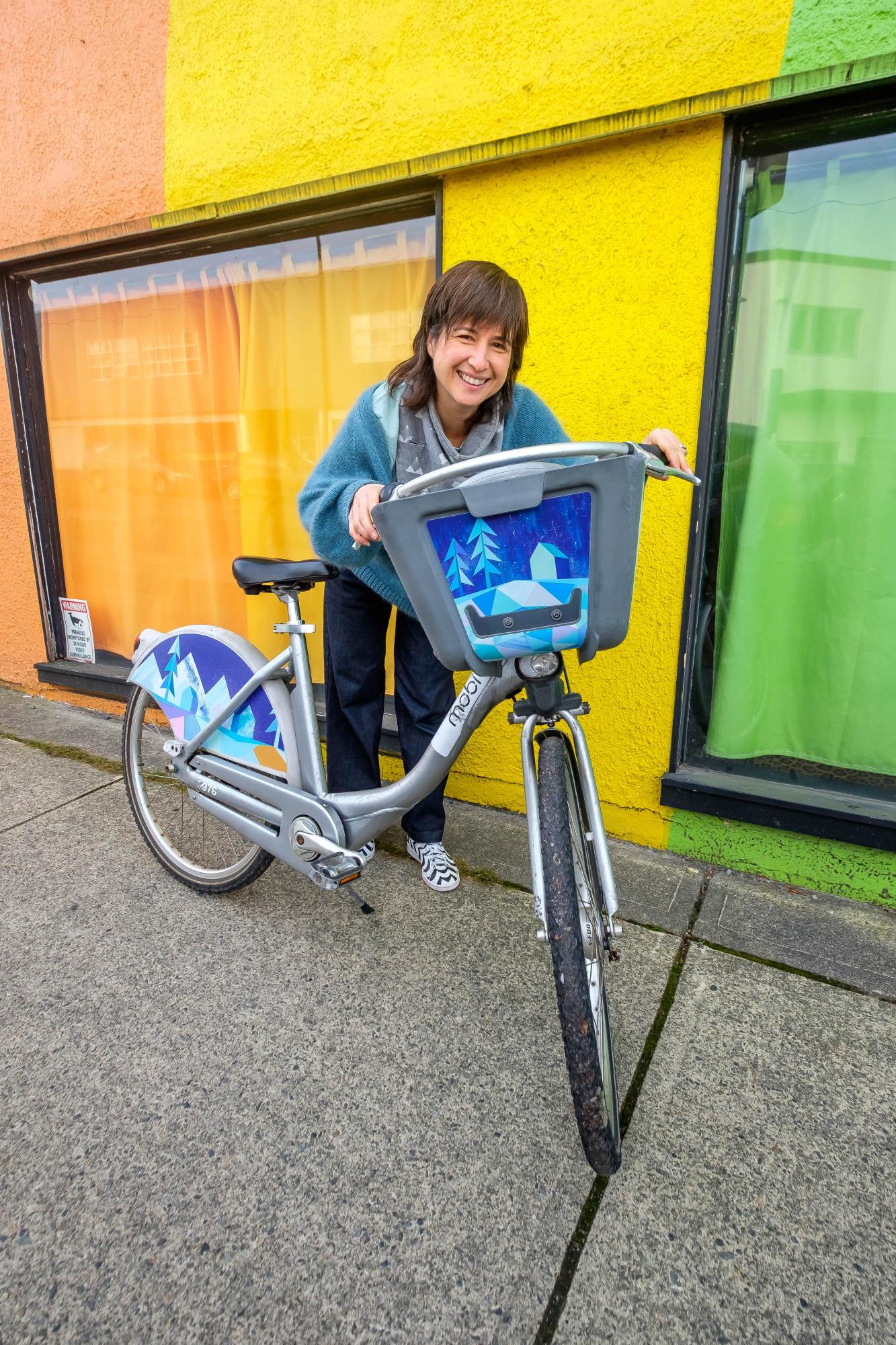 You voted for the 2022 #ArtBikes and we delivered!

Now it's time to get to know the brilliant minds behind this year's #ArtBikes as we met with 5 of the incredibly talented artists from the Eastside Culture Crawl. We asked questions about their artwork and what inspires them to design and create the work that they do. Here's what we learned and we're excited to share everything you want to know about them.

Arleigh Wood
Drawing inspiration from real and re-imagined landscapes, Arleigh's work mainly revolves around the ideas of a home - how our surroundings, memories, body, mind and spirit create a space for us to return back to. The landscape on her #ArtBike design may bring you a sense of home when you look at the mountain range of the North Shore mountains.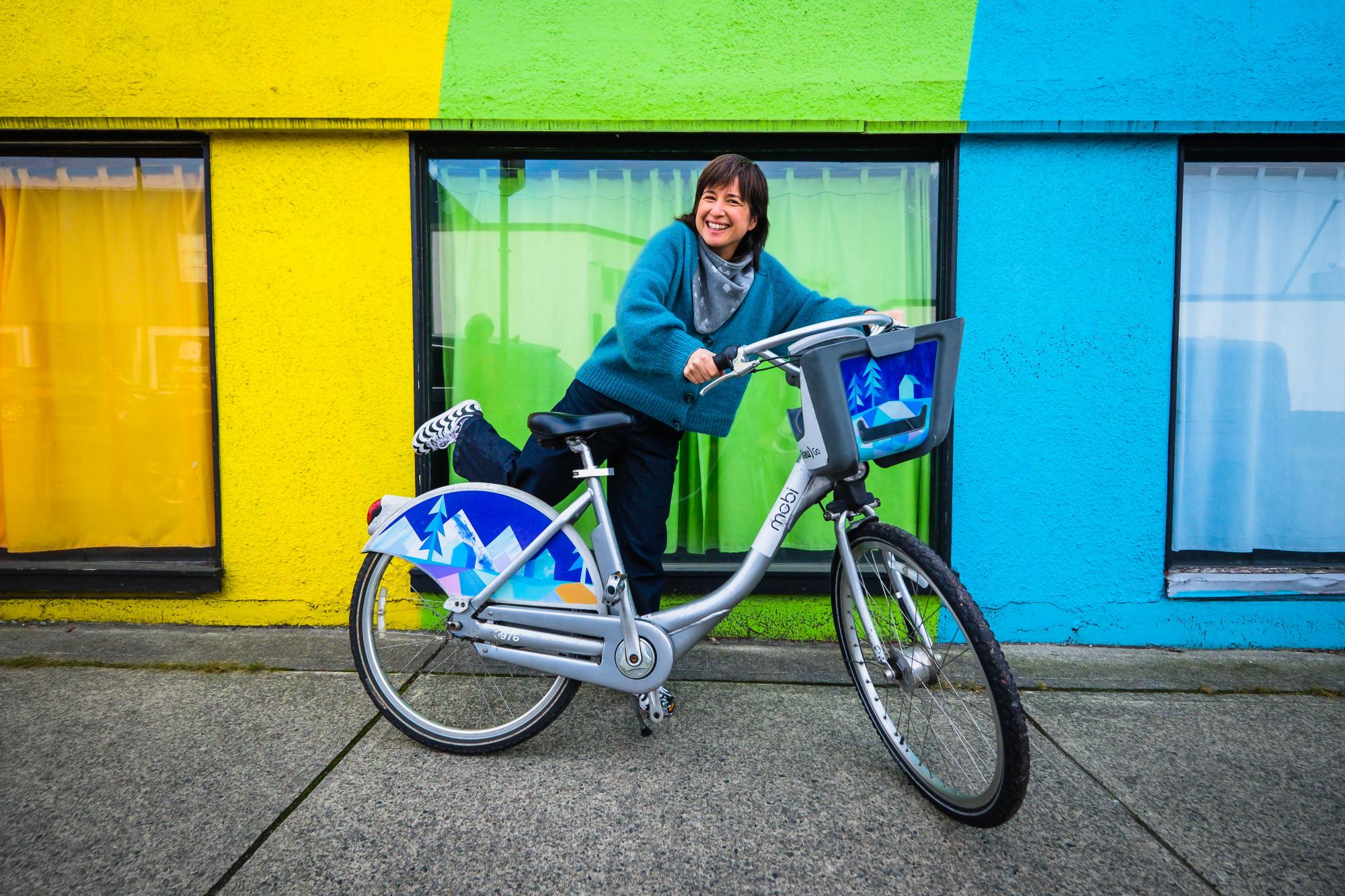 Can you tell us a bit about yourself and your art?
I am a Japanese-Canadian painter, photographer & nature lover who creates colourful and gestural artwork that honours the fragile beauty of our home on earth.

Have you participated in the Eastside Culture Crawl before?
Yes I've participated in the crawl for over 2 decades!

Where do you draw your inspiration from when creating art?
I draw much of my inspiration from memories of landscapes both real and imagined.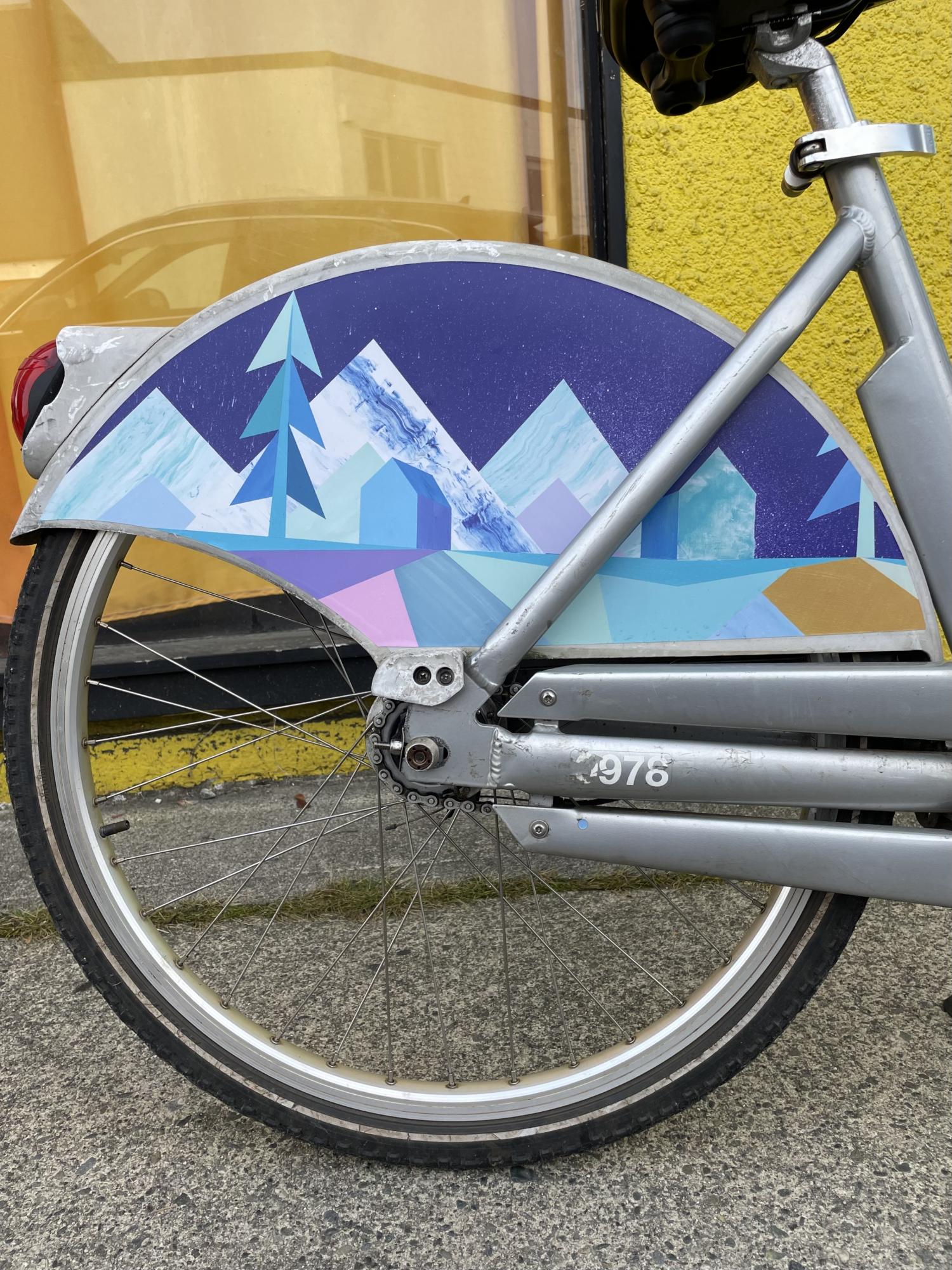 Tell us more about the design you submitted.
The work I submitted is part of my colourful Geometrics Series inspired by a trip to an Icelandic glacial lagoon and the North Shore mountains.

What is the main message of your work?
My work speaks to ideas of home – where we feel at home, how the landscape around us creates a home, the body as home, the spirit as home, childhood memories of home and displacement from home. On a larger scale these works relate to the climate crisis and the realization that the earth is home and the emotions that surround witnessing its deterioration.

What's the best piece of advice you've been given as an artist?
Progress is quiet and slow.

Where can members find your art online/offline?
www.arleighwood.com
IG @arleighwood
Vancouver Art Gallery Rental and Sales Program:
https://www.vanartgallery.bc.ca/art-rental-and-sales