#ArtBikes2022 Artist Spotlight - Serena Chu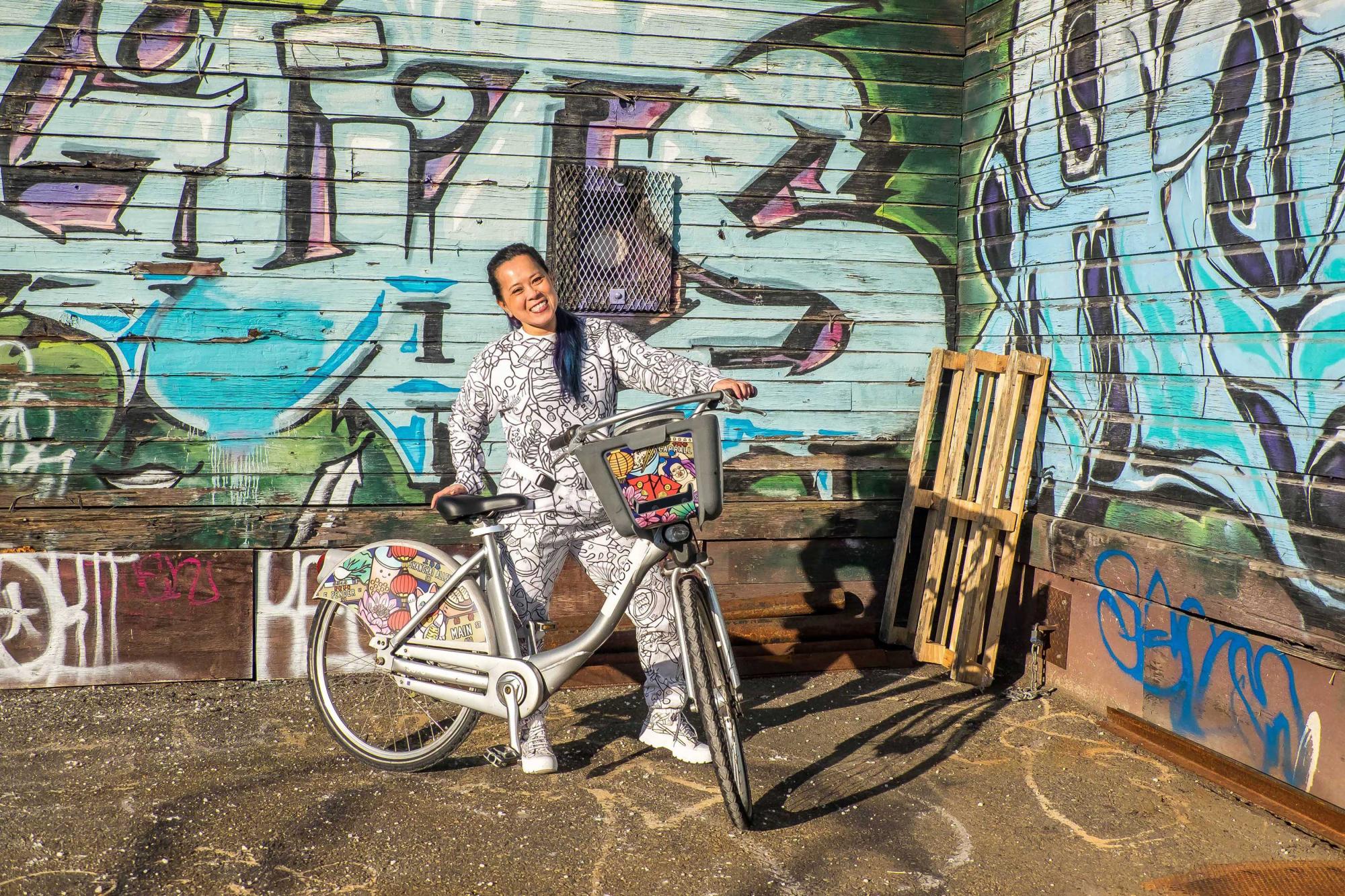 You voted for the 2022 #ArtBikes and we delivered!

Now it's time to get to know the brilliant minds behind this year's #ArtBikes as we met with 5 of the incredibly talented artists from the Eastside Culture Crawl. We asked questions about their artwork and what inspires them to design and create the work that they do. Here's what we learned and we're excited to share everything you want to know about them.


Serena Chu
First up, meet jack of all trades, Serena Chu, who specialises in mural design, ceramics and art education. An advocate in diversity and community building, Serena is a fan of drawing inspiration from her surroundings and connecting people through her art.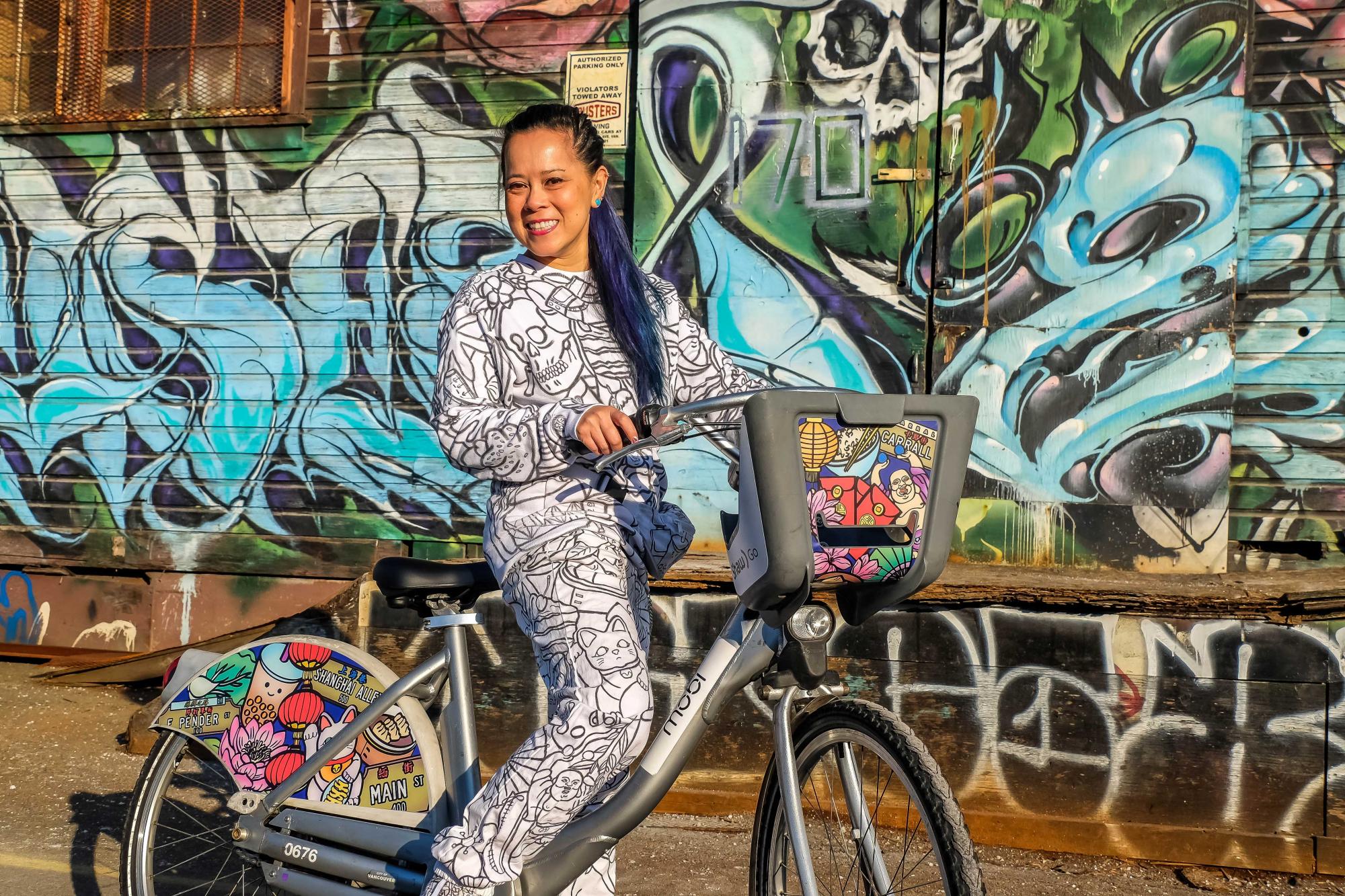 Can you tell us a bit about yourself and your art?
My name is Serena Chu and I am originally from Toronto and have called Vancouver home for 13 years. I have a BFA from York University and am currently practising as a mural designer, ceramicist and art/pottery teacher.
 
My art business model is based on connecting people through creative projects together. I am very passionate about community building, providing a space for people to be happy, share their stories and laugh!
 
I have a background in project management and working with local Vancouver companies to design colouring murals for their events has been a dream come true.


Have you participated in the Eastside Culture Crawl before?
Yes! This will be lucky number 7 years!


Where do you draw your inspiration from when creating art?
Street art, fashion, city landscapes, graffiti, and places I travel. The world is full of visual inspiration and I love translating it into my art and in my style.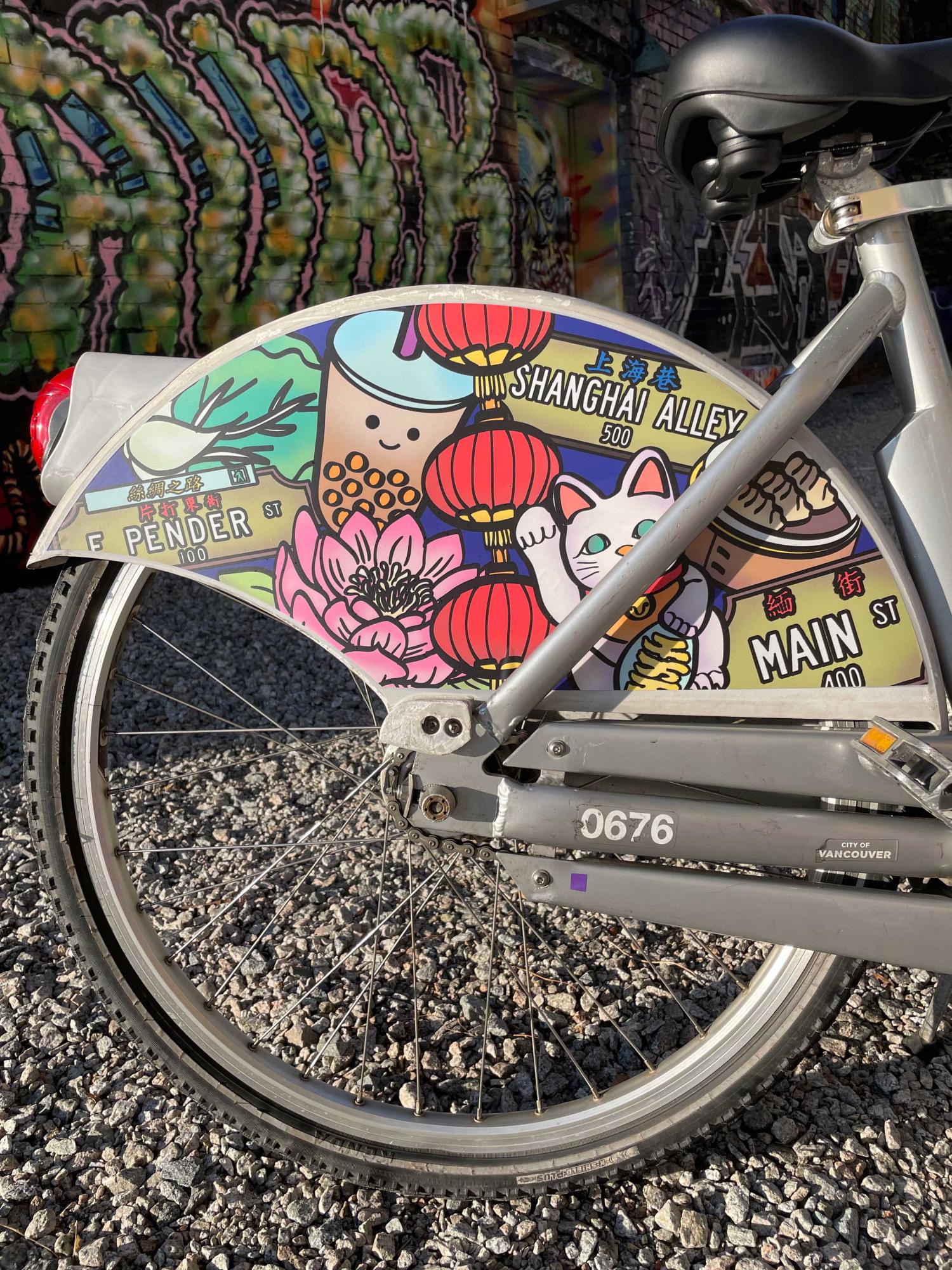 Tell us more about the design you submitted.
Being of Chinese heritage, my design is based off of our beloved Chinatown and my favourite childhood (and adulthood!) imagery. I hope it makes people smile when they look at it on their commute.
What is the main message of your work?
I am a big fan of diversity and bringing people together from all walks of life. Being around positive people sharing an experience is fulfilling and triggers more creativity in others.


What's the best piece of advice you've been given as an artist?
You are your worst critic. Respect and appreciate everyone's practice but walk to the beat of your own drum.


Where can members find your art online/offline?
Website: www.chuchu.ca
IG (colouringmurals)- @chuchucolouring
IG (ceramics and classes) @chuchudotca