#ArtBikes2022 Artist Spotlight - Vanessa Lam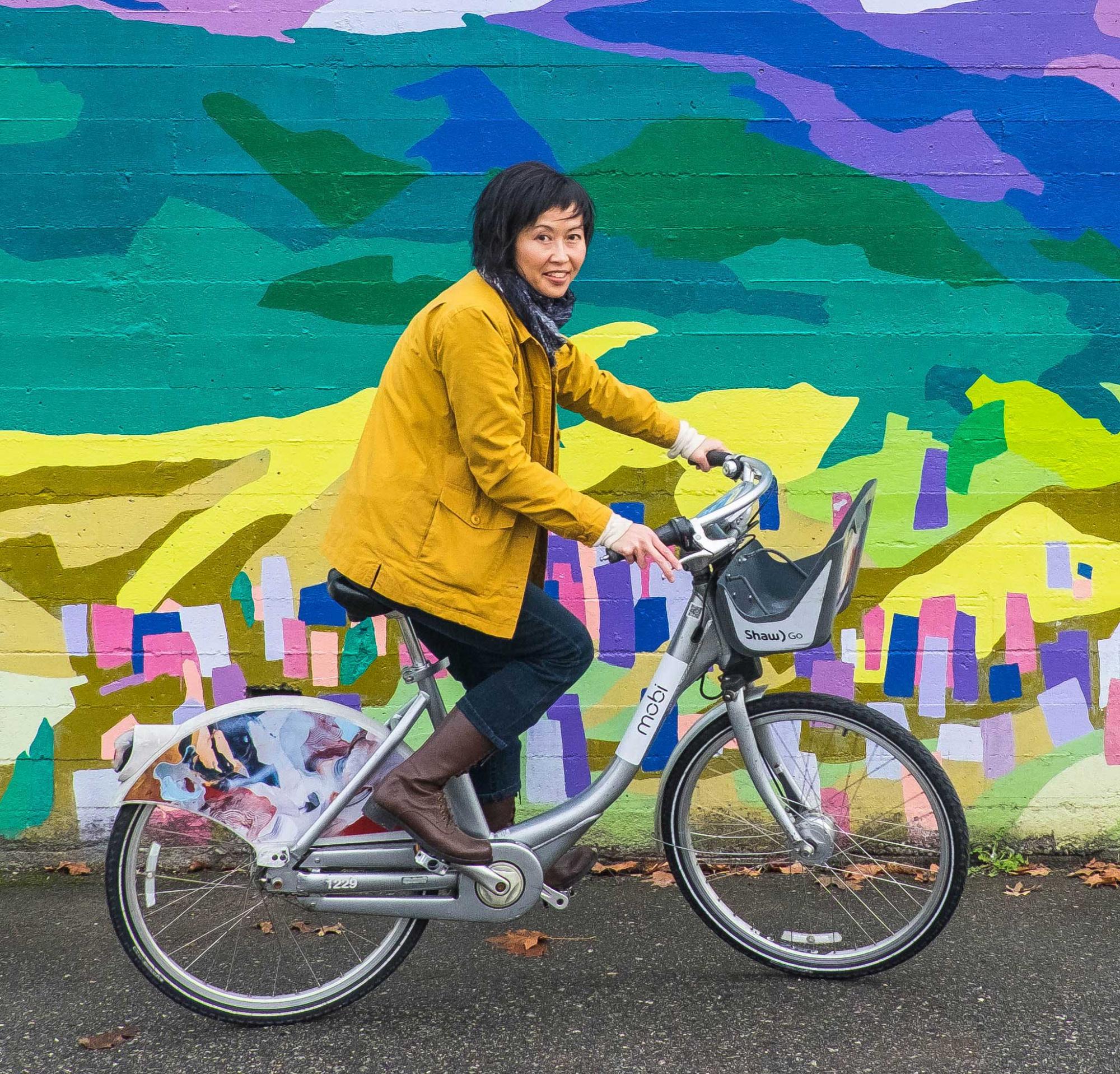 You voted for the 2022 #ArtBikes and we delivered!
Now it's time to get to know the brilliant minds behind this year's #ArtBikes as we met with 5 of the incredibly talented artists from the Eastside Culture Crawl. We asked questions about their artwork and what inspires them to design and create the work that they do. Here's what we learned and we're excited to share everything you want to know about them.
Vanessa Lam
Meet Vanessa Lam, a visual artist whose expressive work encourages an openness to new sensations and feelings. Vanessa's emotionally charged artwork is complex and lyrical and most certainly invites the viewer to linger for closer observation.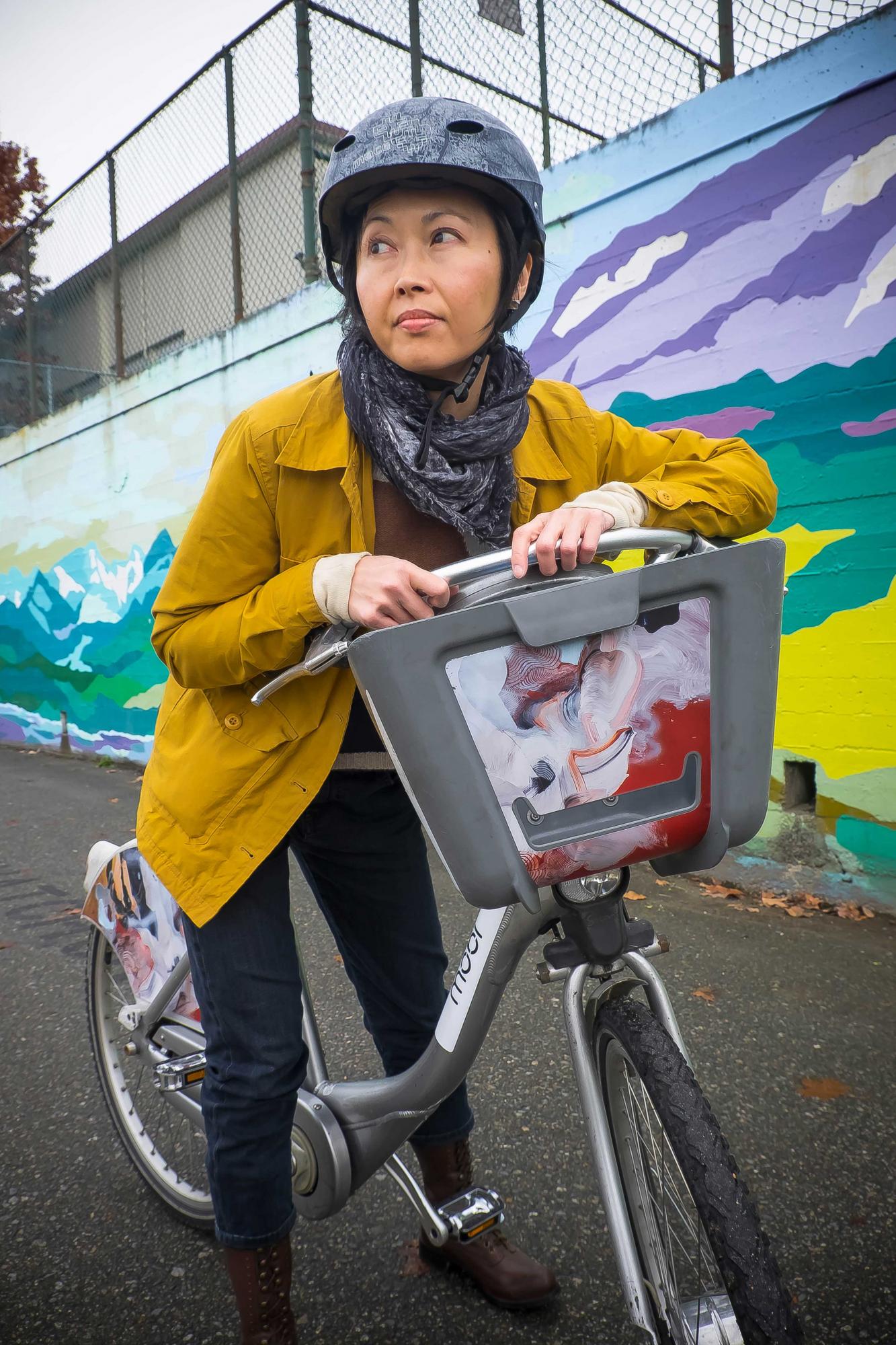 Can you tell us a bit about yourself and your art? 
I am mainly a self-taught artist. My work starts with an emotional release. I translate emotions evoked from everyday observations, into colour, form and movement in my collage, sculpture and painting. The work is spontaneous and embodies a sense of rawness. Guided by chance and control, I explore the tension between emotional restraint and the freedom of self-expression.
Have you participated in the Eastside Culture Crawl before? 
Yes
Where do you draw your inspiration from when creating art?
I often make art in response to previous work. There may be something I want to build on with the desire to learn through experimentation. It could be understanding how to use a new material, trying a new technique or even a new colour palette. New ideas and directions can arise from these experiments. I think about how I can use materials to convey the depth of emotion in a tangible way. Most of all, connecting with other artists, in sharing our ideas and vulnerabilities, energises my creative process.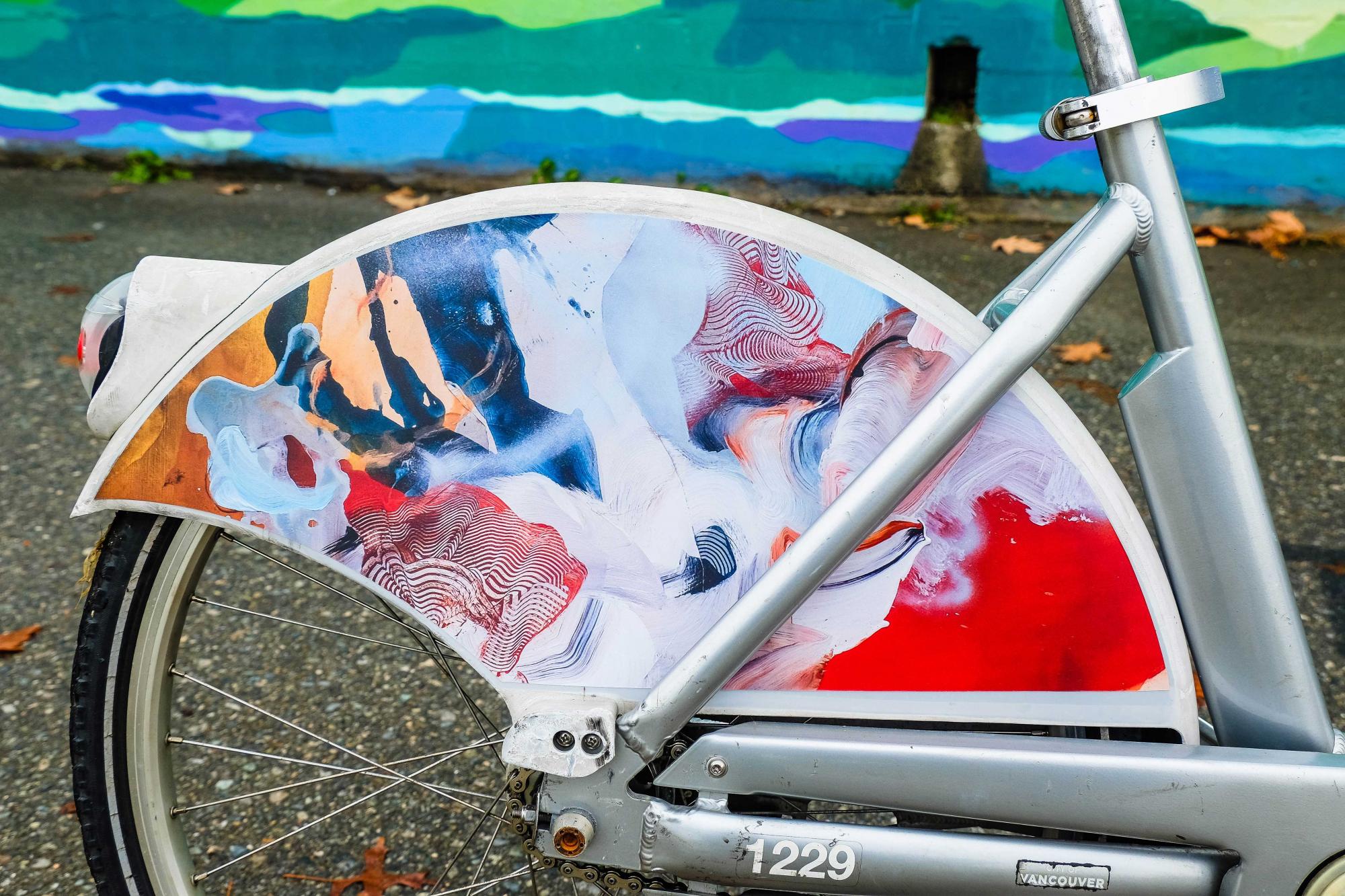 Tell us more about the design you submitted.
The design is taken from an original painting titled Scalds Sleeping Love. I created it as part of a series of work inspired by author Rebecca Solnit's layered storytelling–specifically Solnit's Faraway Nearby. Each painting from this body of work is titled from a line in the book. There is an intensity of power that underlies both the phrases and painting gestures. In my mind's eye I imagine flashes of abstract forms and colours moving around the city as an extension of the movement with the work itself. 
What is the main message of your work?
I want the work to elicit an emotional response, to encourage slow observation. The more you linger, the more of the work is revealed to you. It is about noticing and allowing yourself to feel something and to sit with that experience. 
What's the best piece of advice you've been given as an artist?
To remember and cherish the highs of your art making as there will come a time when you will experience some low points. When times are rough, you will need these reminders the most. I am now able to reflect back, especially after these past few years, and recognize that I made a lot more progress than I give myself credit for. I was never really as alone as I felt in my endeavours and in life.   
Where can members find your art online/offline?
www.vanessalamfineart.com
IG:
@adropfowonderstudio
Studio: Arts Factory located at 281 Industrial Avenue.