#ArtBikes2022 Artist Spotlight - Tannis Hopkins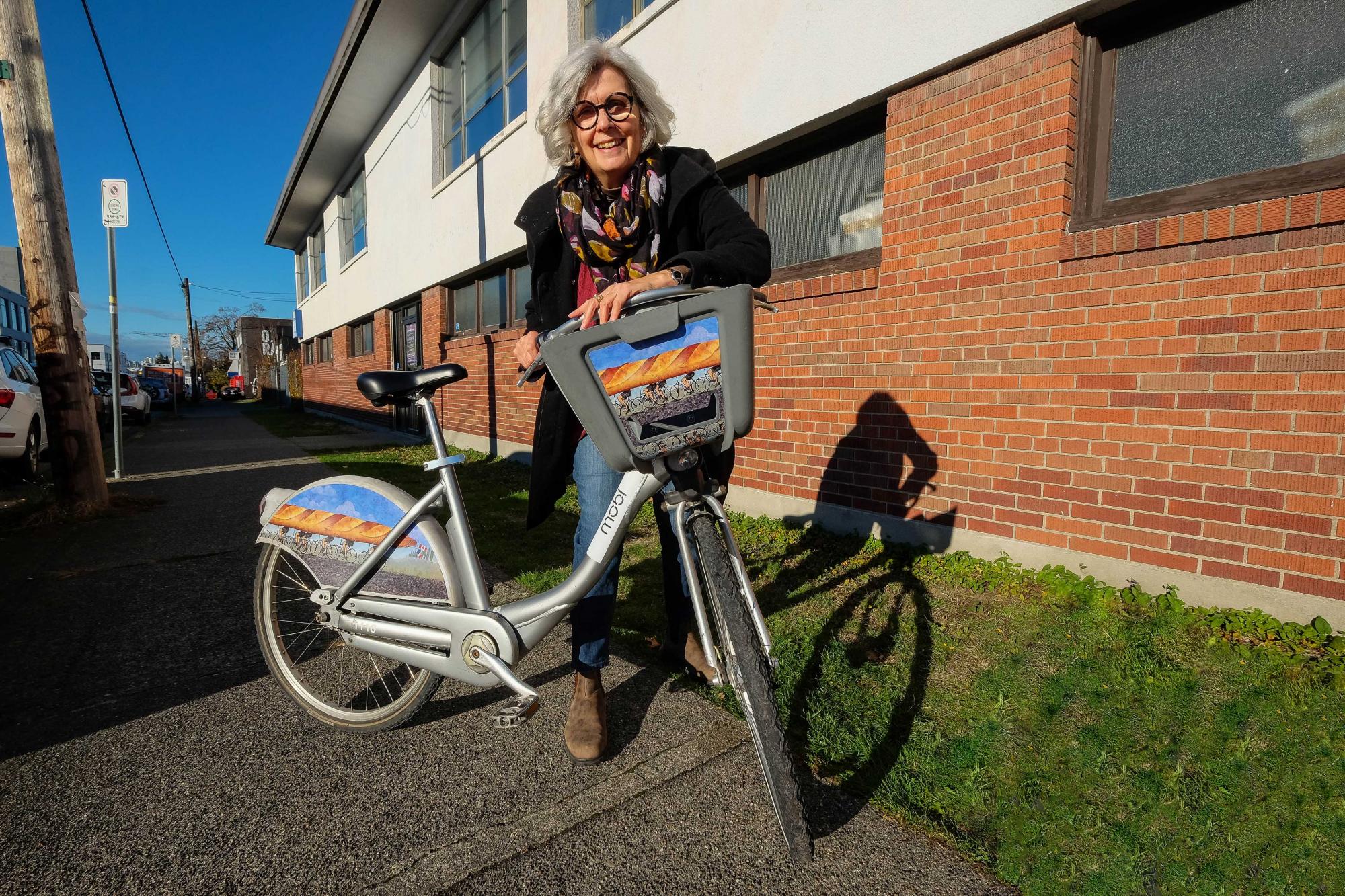 You voted for the 2022 #ArtBikes and we delivered!
Now it's time to get to know the brilliant minds behind this year's #ArtBikes as we met with 5 of the incredibly talented artists from the Eastside Culture Crawl. We asked questions about their artwork and what inspires them to design and create the work that they do. Here's what we learned and we're excited to share everything you want to know about them.
Tannis Hopkins
An established fine artist and painter, Tannis Hopkins is an expert storyteller as she truly knows how to bring the element of play to her artwork. Striking up a sense of curiosity and nostalgia, Tannis will take you on a journey through her whimsical and evocative paintings.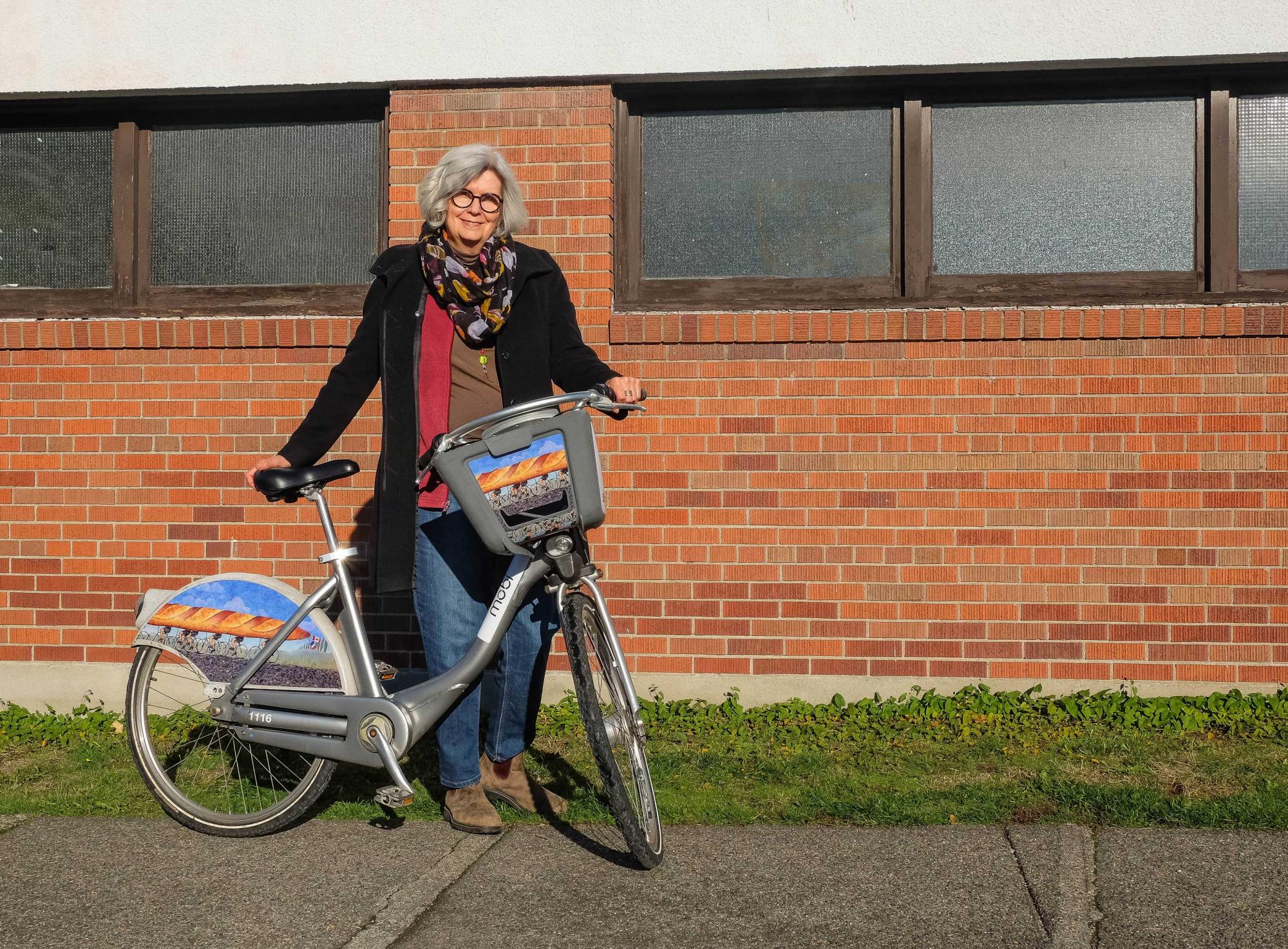 Can you tell us a bit about yourself and your art?
I am an expressive, modern narrative painter who likes to explore existence, nostalgia and curiosity provoking scenarios. Whether whimsical or haunting, my paintings and drawings are meant to start a story in the viewer's mind. I hope to find kindred spirits and to celebrate heartfelt, sensory and meaningful parts of life through my work.
I have been a regular exhibitor at the Eastside Culture Crawl, Parker Art Salon, and Federation of Canadian Artists Gallery. I am also a founding member of the art collective "13 Feet off the Ground" which was established around a group mural residency in Sicily. My studies were in fine and applied arts at Concordia University, Dawson College and the Ontario College of Art and I enjoyed a successful career as an advertising art director and designer. These days my focus is solely on my fine art practice.
Have you participated in the Eastside Culture Crawl before? 
Yes this will be my tenth year participating in the Culture Crawl at my Parker Street studio.
Where do you draw your inspiration from when creating art?
Inspiration is a very nebulous and elusive thing. It can arrive at the oddest times and come from many facets of life. Sensorily observing life, watching people, animals, weather…heartfelt memories and touchstones, travels, humour, and encouraging  the child to play and make mischief.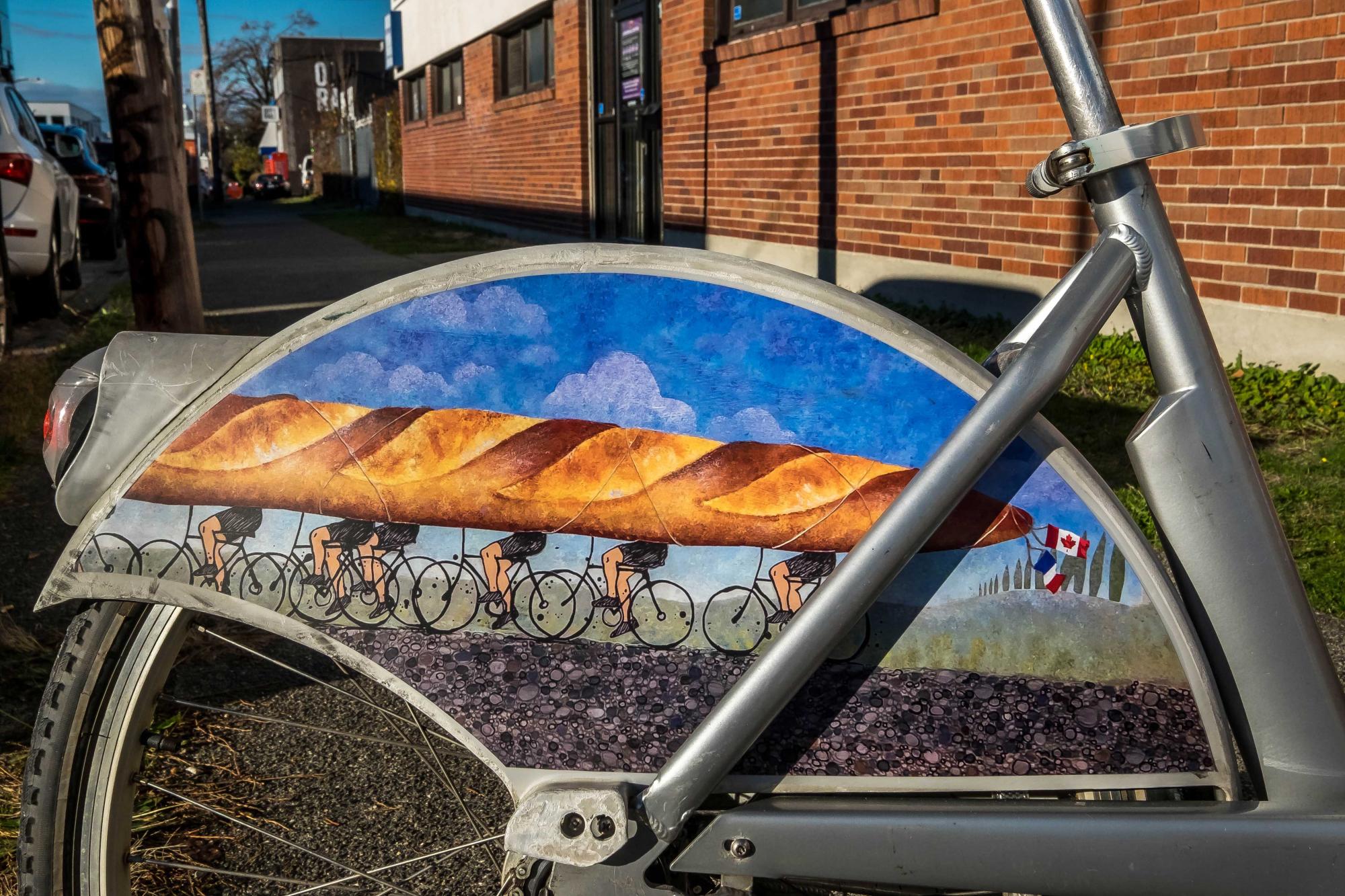 Tell us more about the design you submitted.
This design is definitely one of my playful pieces. It's part of a 'Covid escape' series I have worked on called French Fantasies. I grew up in Montréal and I am an equally passionate cook as I am painter,  so food and French iconic imagery really appeals to me. I like it when my work makes people smile.
What is the main message of your work?
It's important to keep wonder, humour and dreams alive. Artwork doesn't have to be serious and intellectual to be clever. 
What's the best piece of advice you've been given as an artist?
Stay true to yourself and don't let outside influences cloud your vision. 
Where can members find your art online/offline?
Primarily on my website TannisHopkinsArt.com; Instagram @TannisHopkinsArt; at my studio at 108-1000 Parker Street. I will also have a couple of shows in the coming year.