#ArtBikes2022 Artist Spotlight - Kate MacDonald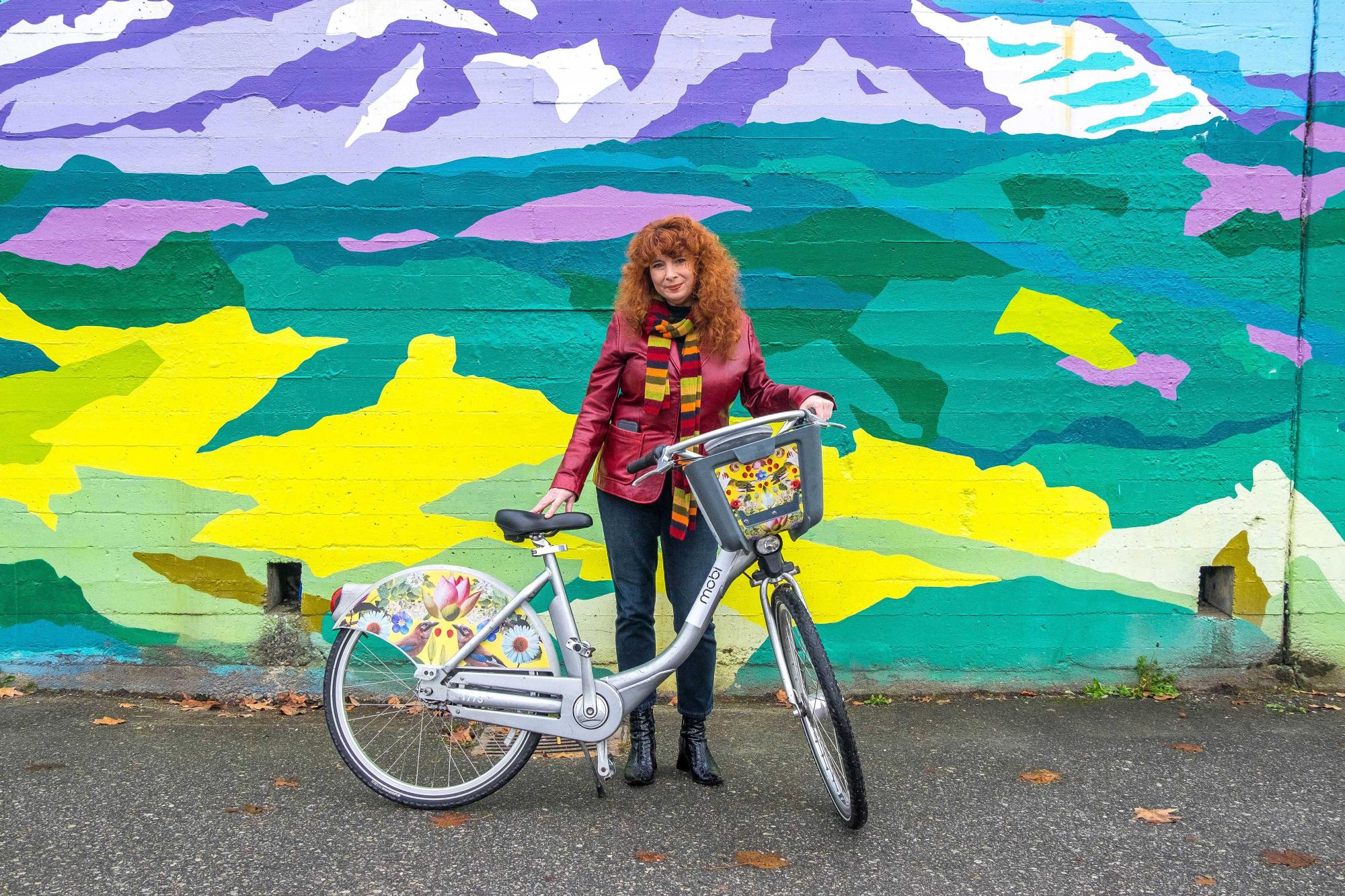 You voted for the 2022 #ArtBikes and we delivered!
Now it's time to get to know the brilliant minds behind this year's #ArtBikes as we met with 5 of the incredibly talented artists from the Eastside Culture Crawl. We asked questions about their artwork and what inspires them to design and create the work that they do. Here's what we learned and we're excited to share everything you want to know about them.
Kate MacDonald
Originally from New Brunswick, Kate is a highly involved Eastside Culture Crawl artist of nine years. A multi-disciplinary artist specialising in digital collages, paintings and video art, her pieces have been recognized internationally and continue to strike up conversations that revolve around the themes of redemption, grace and metamorphosis.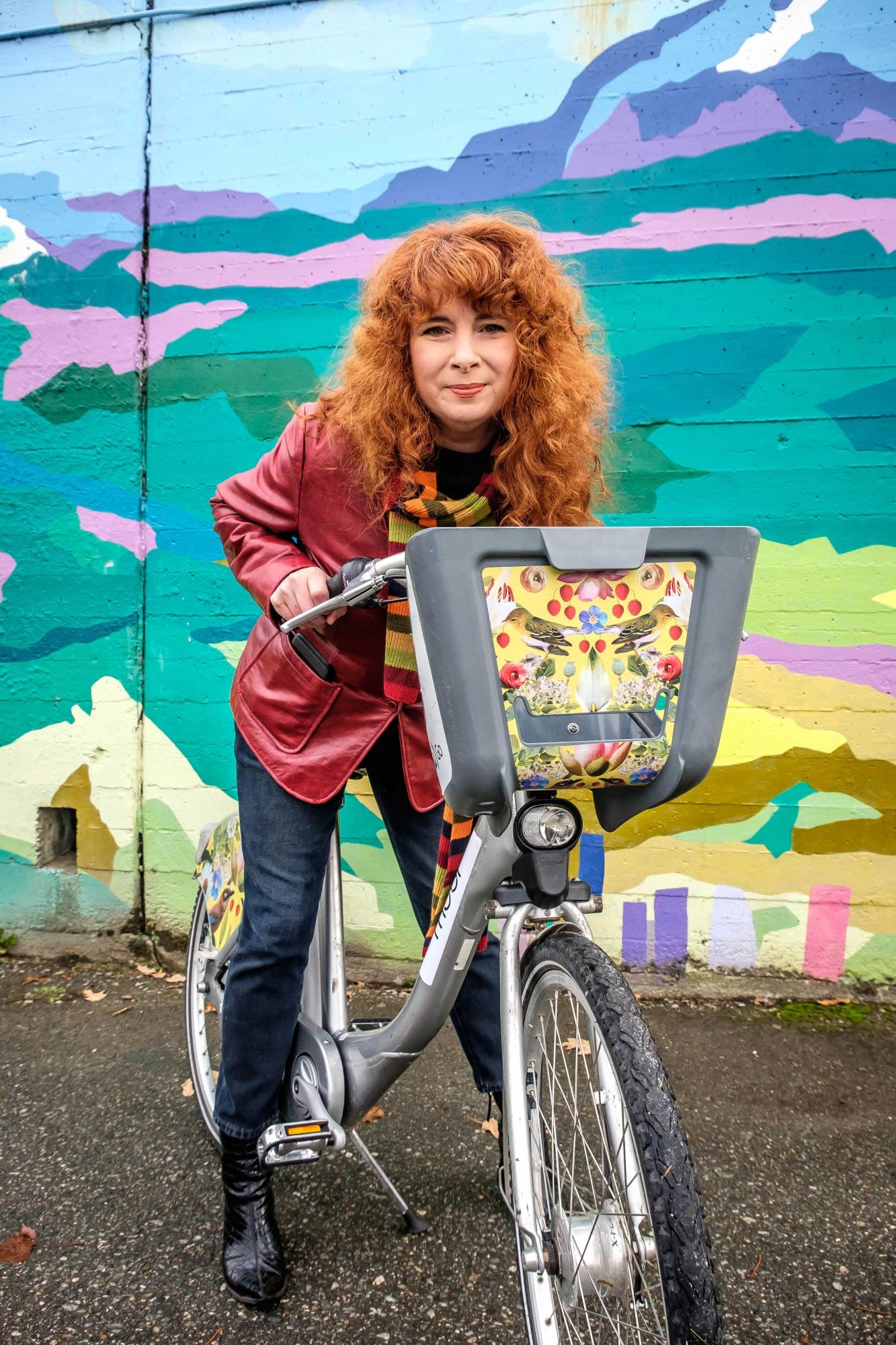 Can you tell us a bit about yourself and your art?
I am a multi-disciplinary artist that works primarily in paint and digital collage. My collages are exhibited worldwide and my paintings have been featured in Wired and international editions of GQ magazine. I'm originally from New Brunswick, but have lived in East Vancouver for a number of years.
Have you participated in the Eastside Culture Crawl before? 
Yes! It's one of my favourite events all year. This will be my ninth Crawl and I've been a member of the board for five of those. I also curate the Moving Art selections with Esther Rausenberg and have been doing so for several years.
Where do you draw your inspiration from when creating art?
Nature and its continuous cycles of growth and decay provide ample material for inspiration. I spend a lot of time walking and looking at my photos I take from a number of the compositional elements in my work.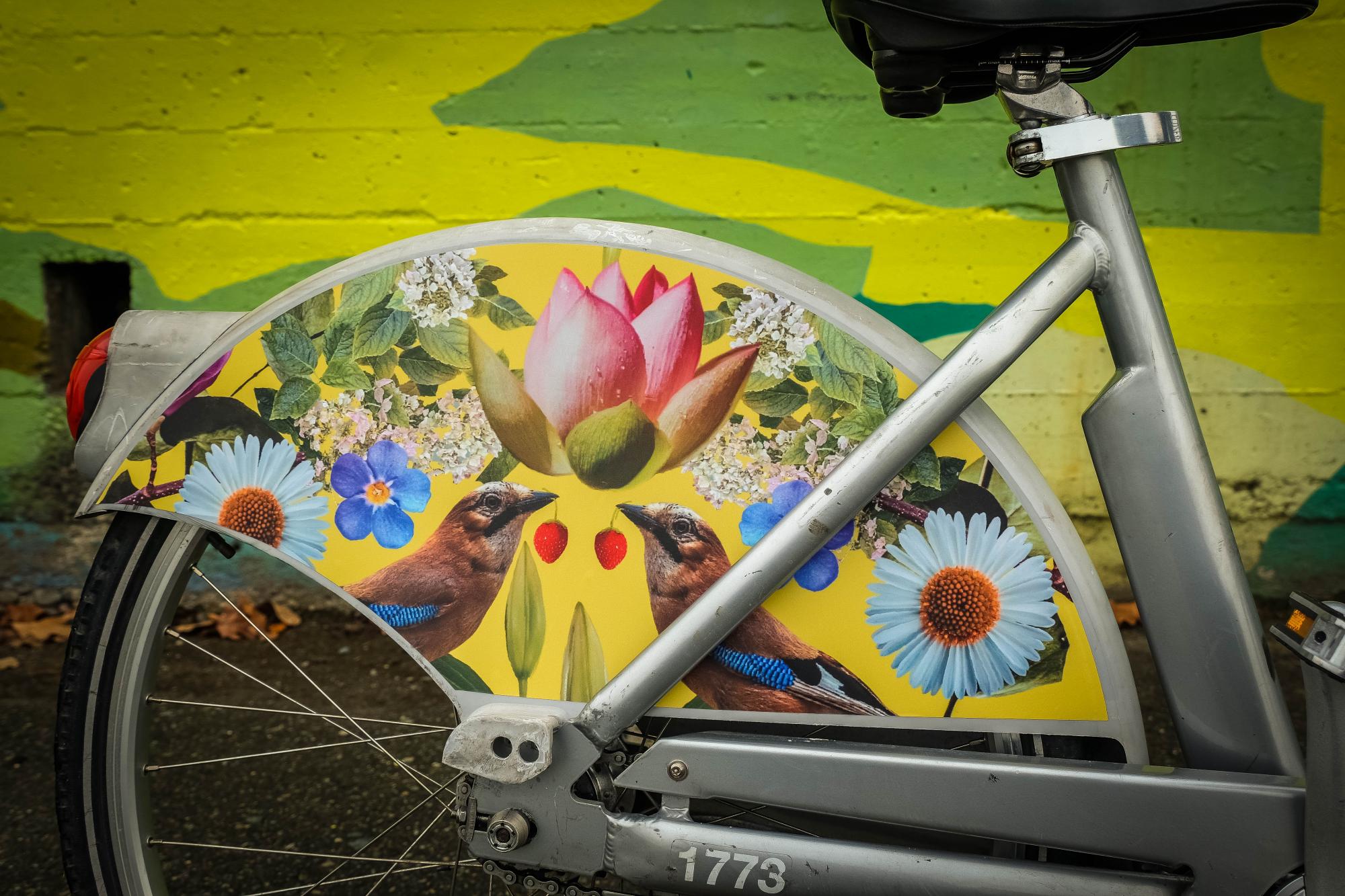 Tell us more about the design you submitted.
Strawberry Thieves Remixed is directly inspired by William Morris's famous pattern. It is one of a continuing series of collages I've been working on that reference his seminal work in decor and design.
What is the main message of your work?
Across all mediums, my work examines ideas of redemption, grace, and metamorphosis.  I depict surreal scenes in the hopes they will transcend ordinary experience and open into new magical worlds of the everyday for the viewer.
What's the best piece of advice you've been given as an artist?
Don't take it too seriously - relax and loosen up (I'm still not very good at accepting advice)!
Where can members find your art online/offline?
Locally, in my studio at the Hamilton Bank Building located (1895 Powell Street) - where we're hosting a holiday pop-up on the evening of December 1st. But I'm also open by appointment most weekends if anyone wants to stop by. Online, you'll find some of my work on my website (
katemacdonald.com
) as well as on NFT platforms such as KnownOrigin and MakersPlace.