#ArtBikes2023 Artist Spotlight - Rachael Ashe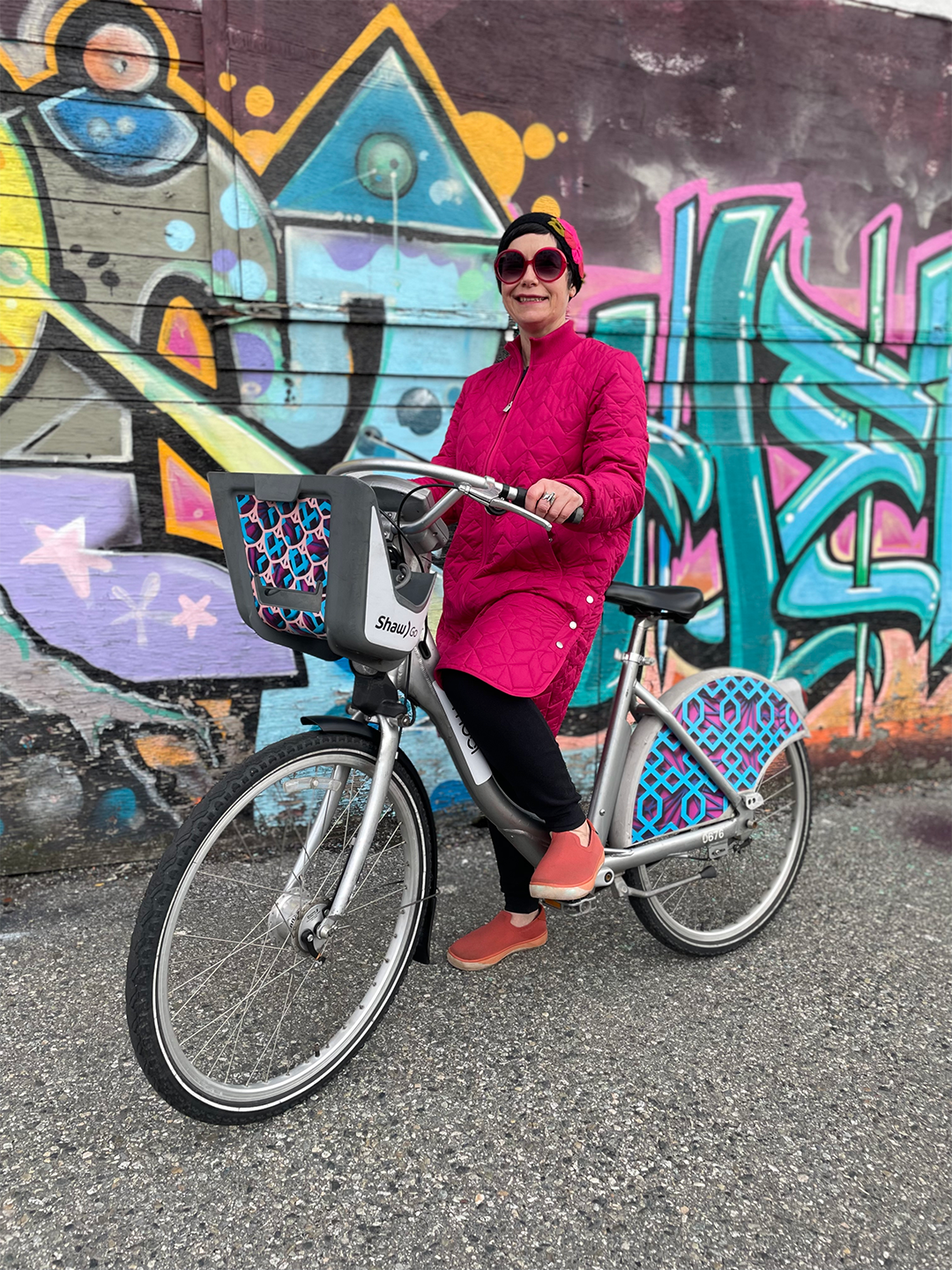 You voted for the 2023 #ArtBikes and we delivered!

Now it's time to get to know the brilliant minds behind this year's #ArtBikes as we met with 5 of the incredibly talented artists from the Eastside Culture Crawl. We asked questions about their artwork and what inspires them to design and create the work that they do. Here's what we learned and we're excited to share everything you want to know about them.

Rachael Ashe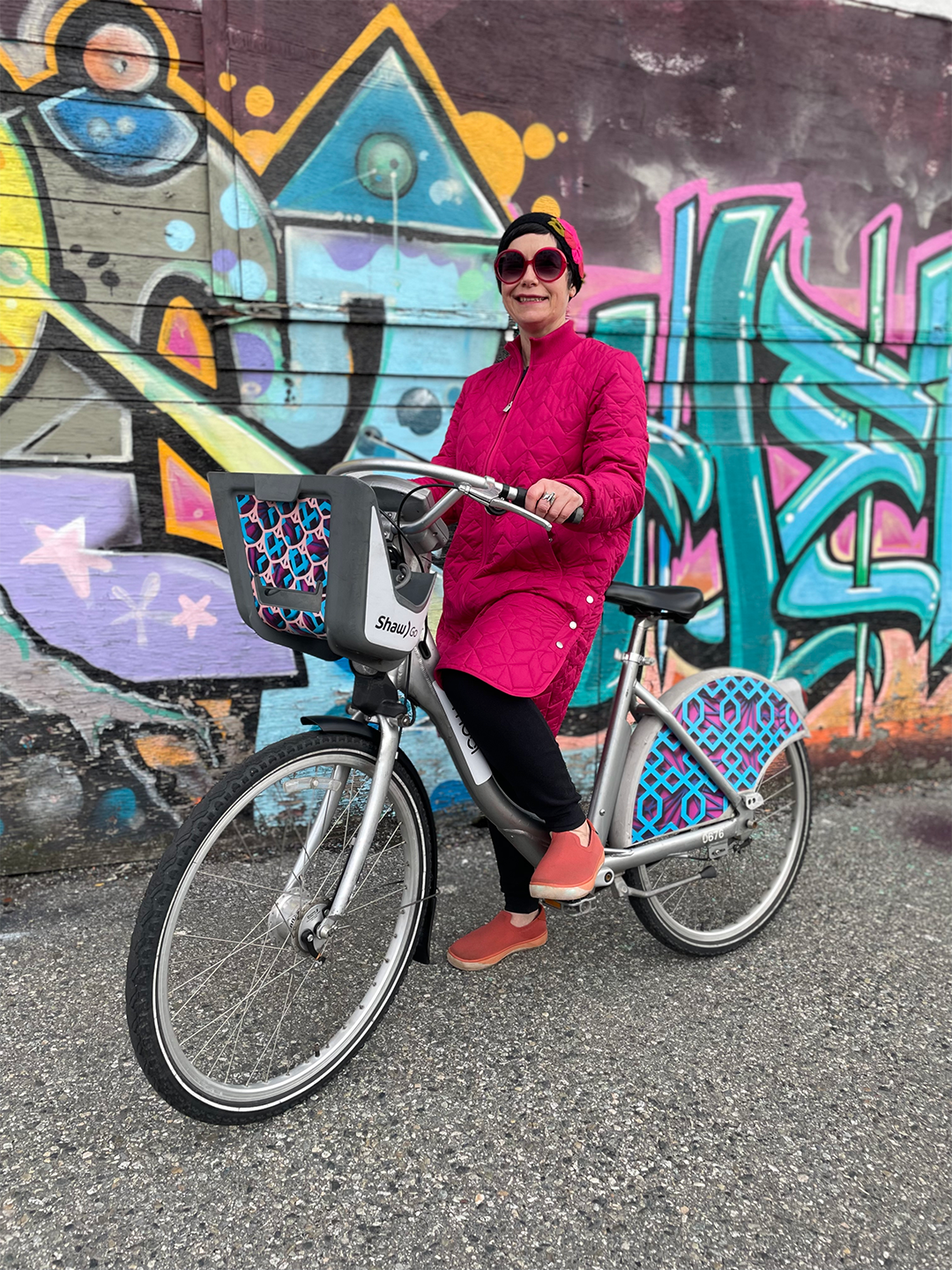 Can you tell us a bit about yourself and your art?
I am a multidisciplinary artist. A photographer turned paper artist creating intricate cut paper compositions, collage, sculpture, and installations, with a side interest in textiles. I credit my former position as a photographer at the Textile Museum of Canada, and an extensive exposure to handcrafted textiles there, as a major influence on my work with paper to this day. I also organize an ongoing community event called, Art & Craft Social, and have curated multiple exhibitions related to fine craft and paper art.

Have you participated in the Eastside Culture Crawl before?
I've lost track because I don't do the Crawl every year, but I think this is my 8th year as a participant. It will be my first time exhibiting from 1000 Parker Street studios.

Where do you draw your inspiration from when creating art?
I'm inspired by surface design in textiles for clothing and interior design, also by the specific brands of paper I utilize to create my cut paper and collage work.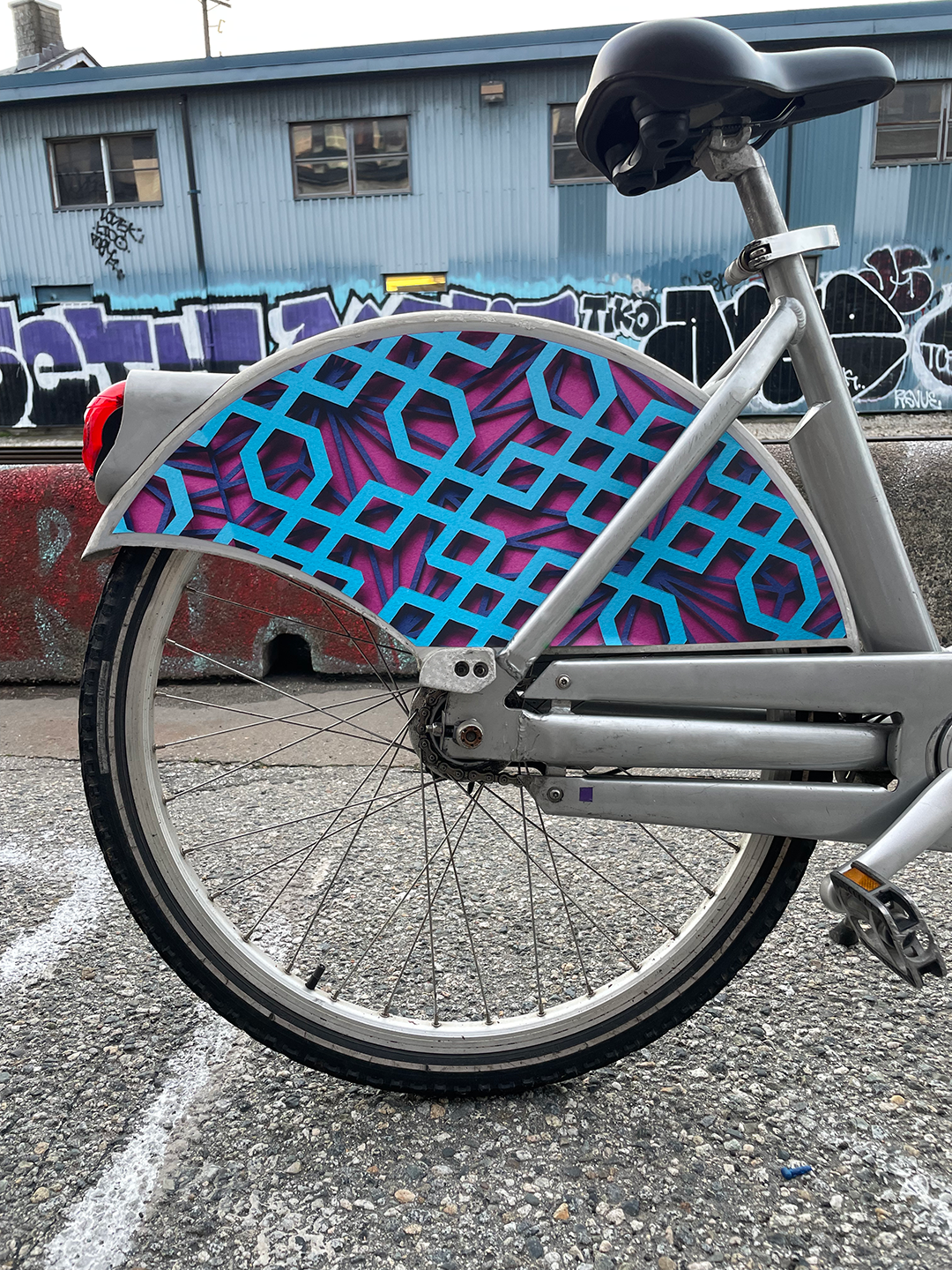 Tell us more about the design you submitted.
I created the images for my design specifically for the art bike, reusing cut paper pieces from a previous series. The composition is made from multiple cut layers of colourful papers, and mixes patterns. I photographed the paper pieces in the studio with careful lighting to create shadows and emphasize the layers in the images. I wanted the design to come across as three dimensional on the flat surface.

What's the best piece of advice you've been given as an artist?
The creative spark of an artist constantly needs to be fed. You can't wait for inspiration to fall into your lap, you need to seek it out.

Where can members find your art online/offline?
rachaelashe.com and on Instagram at @rachael_ashe