#ArtBikes2023 Artist Spotlight - Elizabeth Cross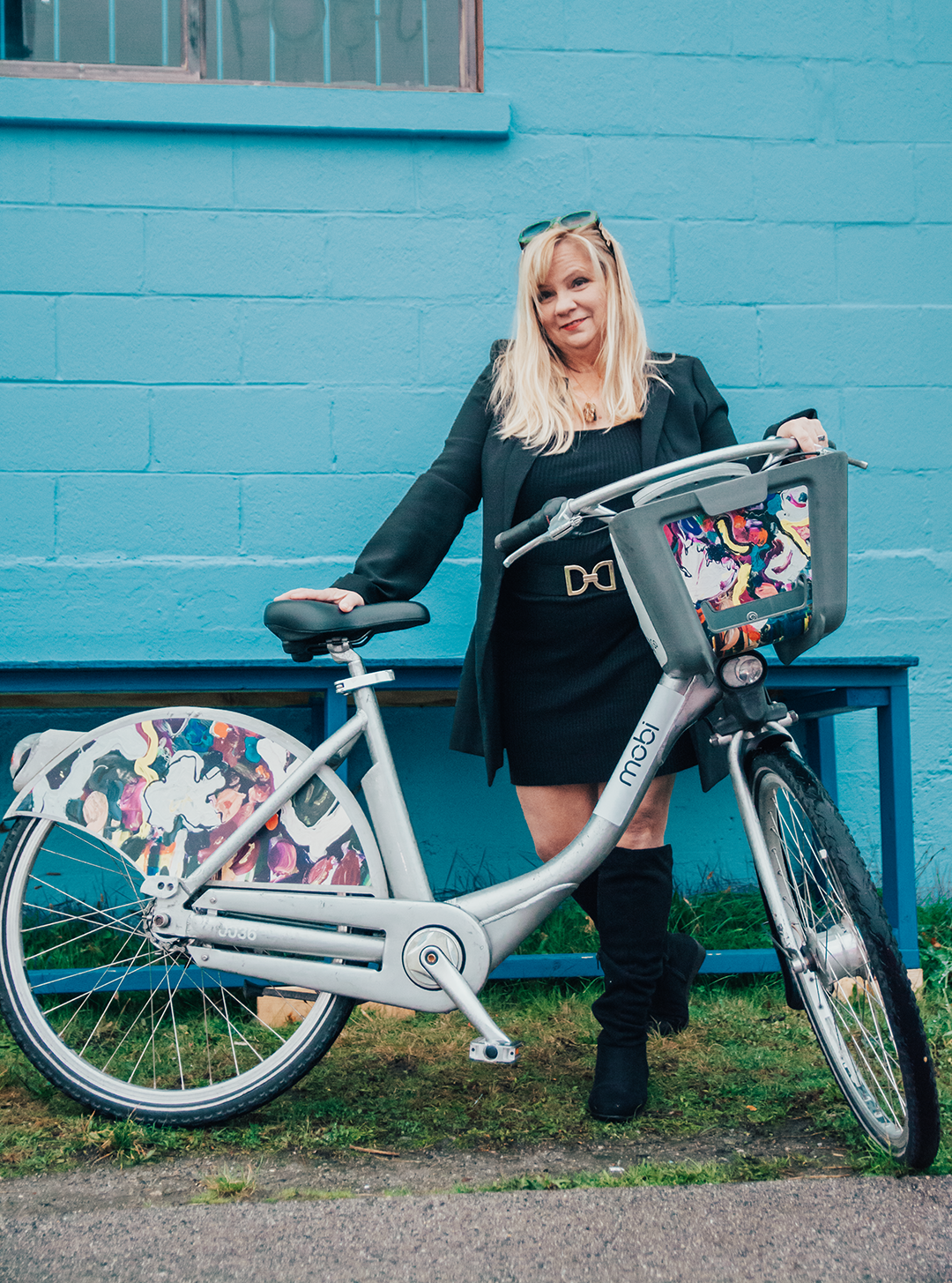 You voted for the 2023 #ArtBikes and we delivered!
Now it's time to get to know the brilliant minds behind this year's #ArtBikes as we met with 5 of the incredibly talented artists from the Eastside Culture Crawl. We asked questions about their artwork and what inspires them to design and create the work that they do. Here's what we learned and we're excited to share everything you want to know about them.
Elizabeth Cross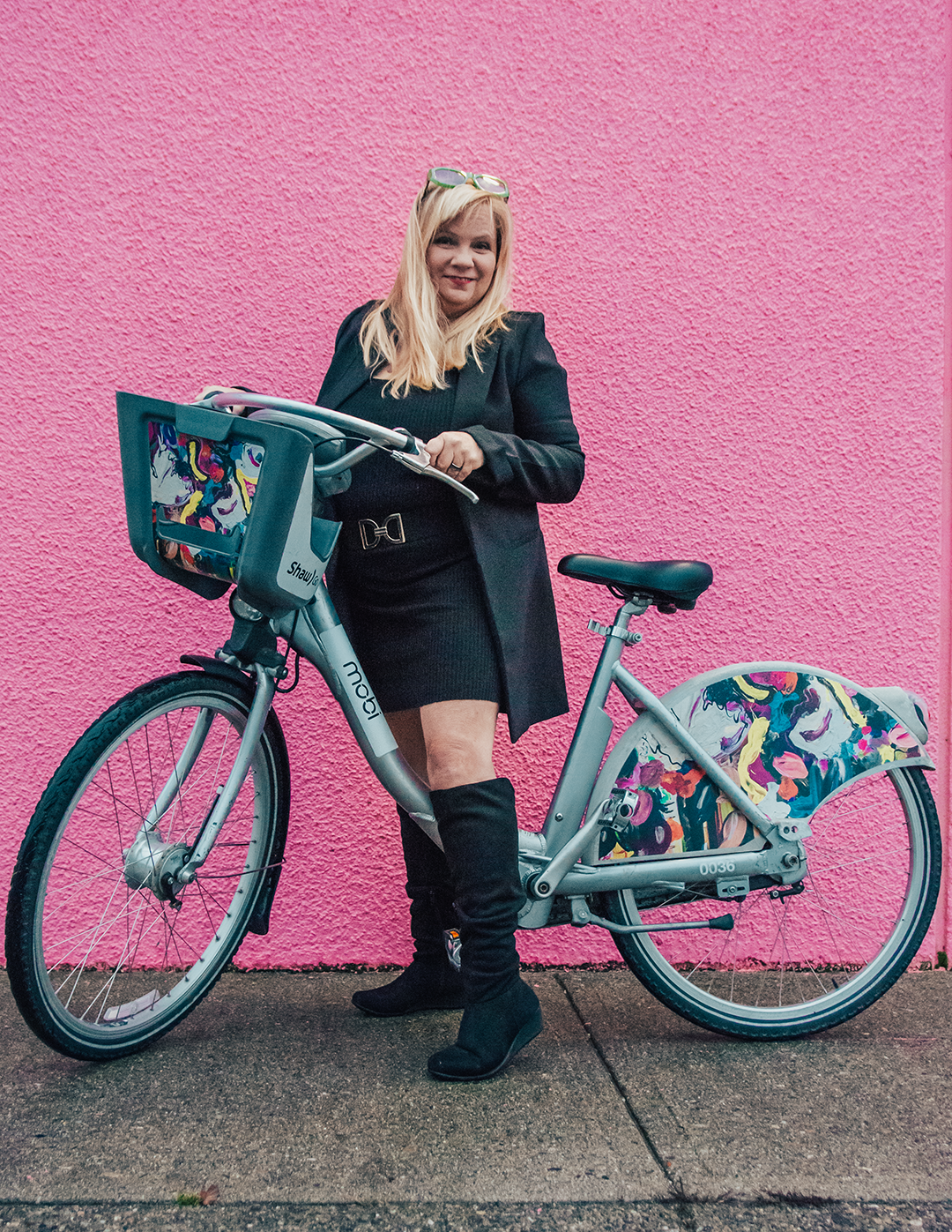 Can you tell us a bit about yourself and your art?
I am a local Vancouver, BC artist and I specialize in creating captivating large-scale, vibrant floral abstract paintings. I use acrylic paint and modeling paste to create textured masterpieces that beautifully capture the organic flow and lines found in nature. Typically I choose fun, bright colors.  Every painting I craft is thoughtfully titled with themes centered around love, as I believe it to be the most significant force in our world. Nature and love serve as my profound sources of inspiration, shaping my artistic journey.
Have you participated in the Eastside Culture Crawl before?
No, however, I am really looking forward to it!
Where do you draw your inspiration from when creating art?
I draw my inspiration from the exquisite beauty of nature, harnessing its vibrant colors and intricate lines. I'm drawn to the simplicity of a single petal or leaf's lines. I have a deep admiration for nature's imperfect perfection, and this is precisely why my abstract painting style works seamlessly with floral themes.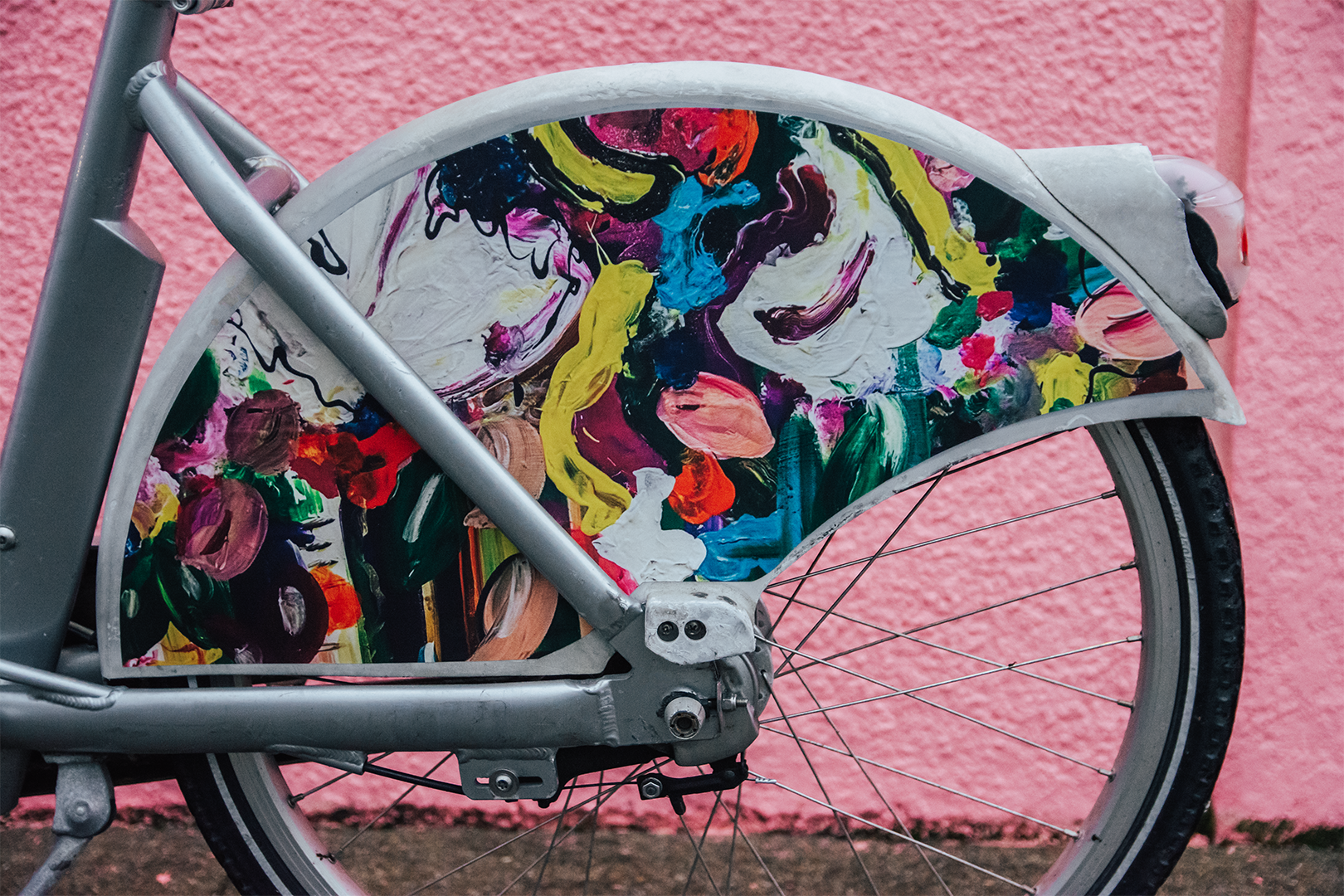 Tell us more about the design you submitted.
The design I presented is part of my "Wildflower Series". Unlike my typical art, where I often embrace empty space, the Wildflower Series takes a different approach. Here, the canvas is entirely adorned with paint, employing straight lines at the bottom to depict stems and large circular amoeba shapes at the top to represent leaves and petals. The piece I submitted bursts with vibrant colors and whimsical shapes, reflecting the joy and immersion I experienced while crafting it.
What is the main message of your work?
The main message of the piece is all about happiness and the importance of love. It shows that love is like the wild beauty of nature – it's not perfect, but that's what makes it special. The vibrant colors and playful shapes in the painting represent the joyful and exciting feelings that come with deep love and the happiness it brings.
What's the best piece of advice you've been given as an artist?
The most valuable advice is to simply dive in and enjoy the process of creating art. Believe in yourself and your abilities. Not everyone will love your art, and that's perfectly fine.
Where can members find your art online/offline?
You can find my art at:
www.elizabethcross.ca
and on Instagram (handle: @ecrossart)
I also sell my work at Stock Home Design (in Kitsilano) and at Art Vancouver exhibitions.