Bike to Work Week Challenge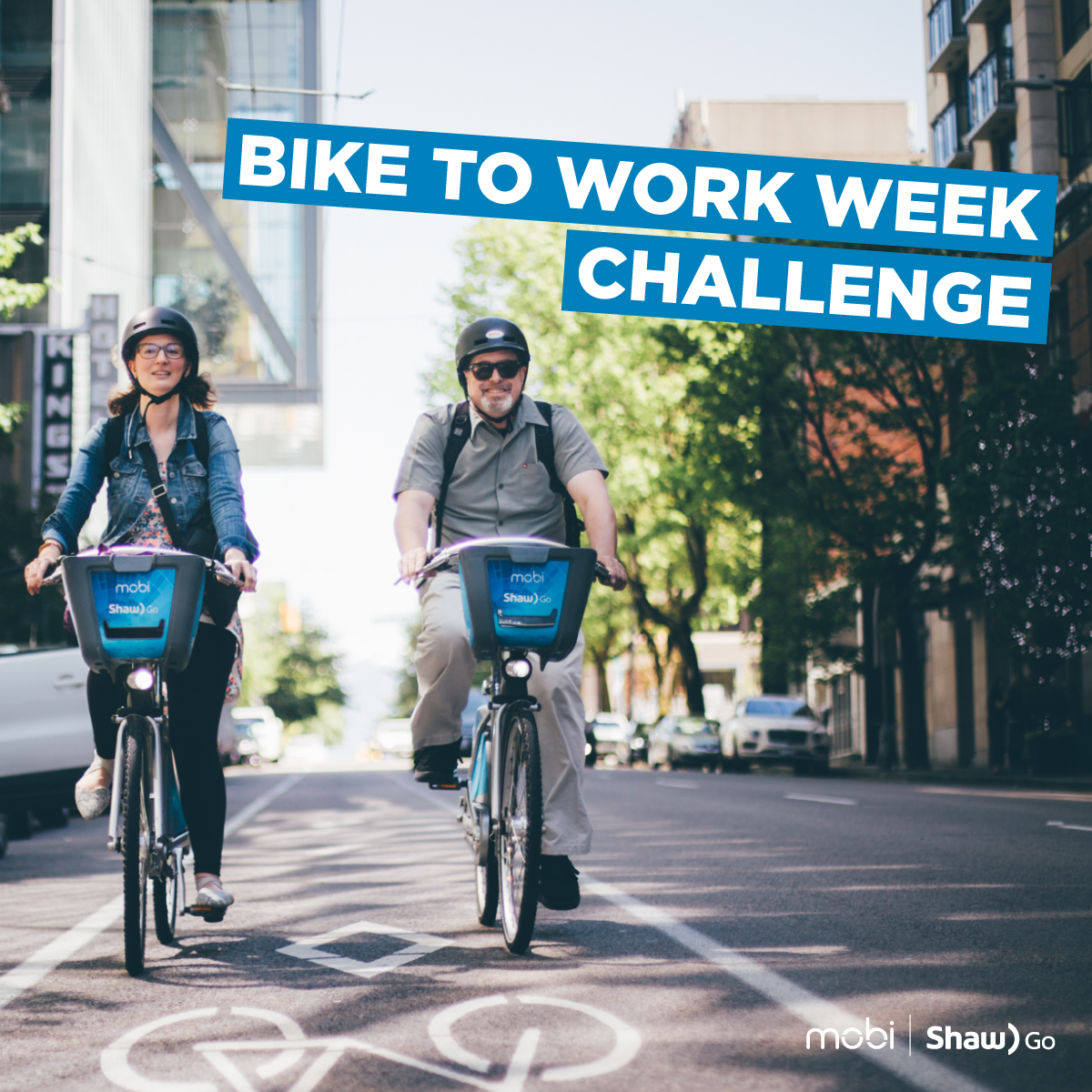 The countdown is on for Bike to Work Week and this year we're adding a little competition to the mix. We've partnered with HUB Cycling to reward the Mobi rider who takes the most trips during BTWW, May 28 - June 3, 2018. That's right, you can get rewarded for biking to work!
 
Challenge Details:
The rider with the highest number of trips* during BTWW will win a $100 MEC gift card. To compete make sure to register for BTWW HERE. A trip is defined as a ride 2+ minutes long. You can take as many trips in a day as you like. We will keep track of the number of trips you take and announce the winner on June 6, 2018. To keep track of your trips, visit our Mobi by Shaw Go app or by logging in to our website.
Important*

:

You must register for

Bike to Work Week

with your Mobi by Shaw Go account email.
For a trip to qualify in the challenge, the following requirements must be met:
- A ride must be 2+ minutes long. Rides lasting 1 minute 59 seconds or less will not be counted.
- A ride must be 50+ metres in distance. Rides covering 49 metres and less will not be counted.
- At least 5 minutes must pass between consecutive rides.
- Contest begins at 00:00 on Monday May 28, 2018 and ends at 23:59 on Sunday June 3, 2018.
Get Bonus Points:
Visit us at the Mobi Celebration stations during Bike to Work Week to get 3 trips added to your final count. Each visit will count for 3 trips.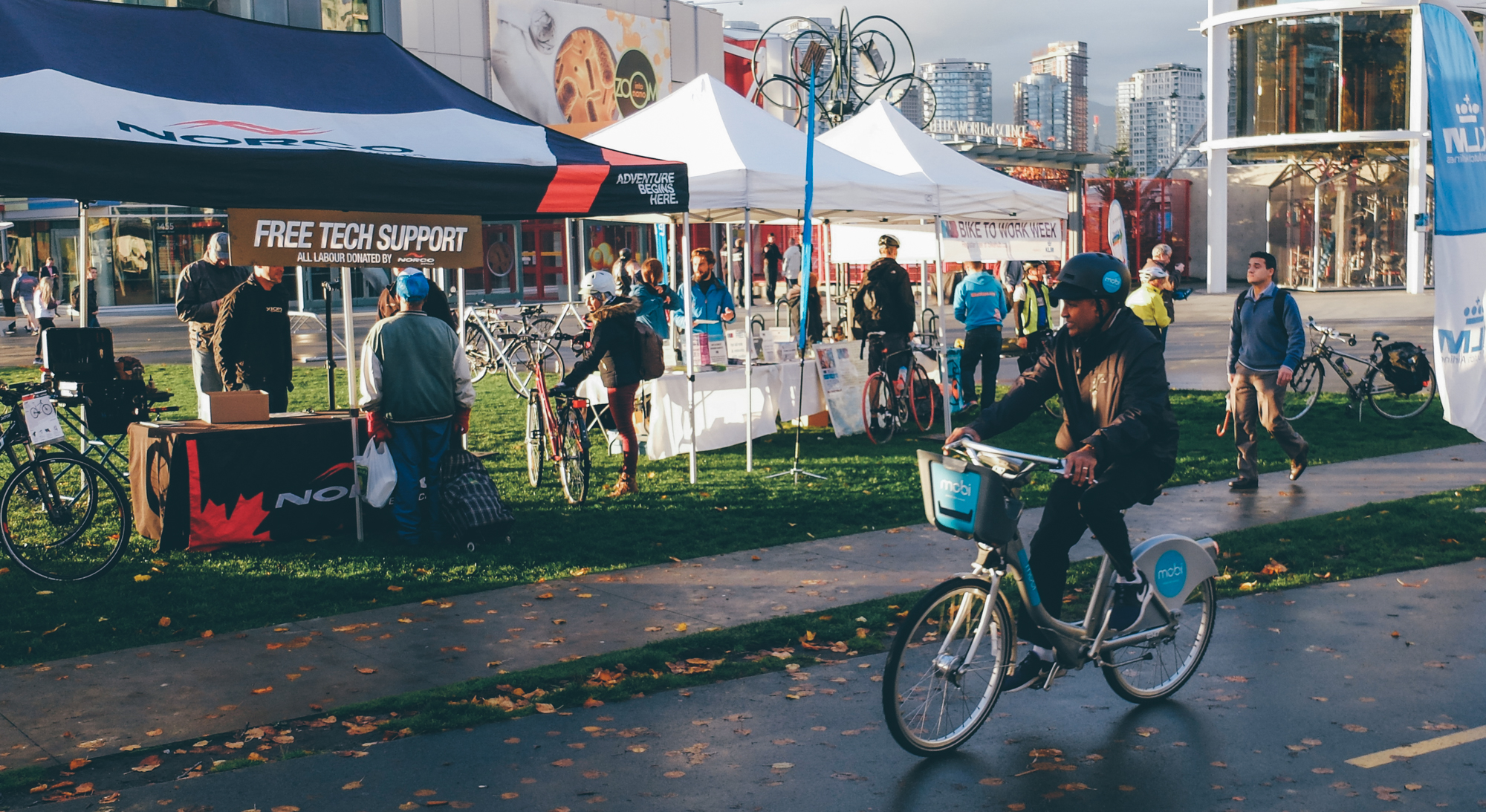 Celebration Stations:
Monday, May 28 - Commercial / Adanac - 4-6pm
Tuesday, May 29 - Olympic Village - 4-6pm
Wednesday, May 30 - Hornby / Robson - 4-6pm
Friday, June 1 - Creekside Park - 4-7pm (wrap-up BBQ)
Rules and Regulations:
*Vancouver Bike Share Inc (VBS) reserves the right to cancel or suspend this Challenge at any time for any reason. Prizes will be distributed or withheld at the discretion of VBS. No monetary value will be given in exchange for prizes. By taking rides during the designated contest time period, all riders will be automatically entered unless Rider manually requests to opt out by contacting VBS at info@mobibikes.ca. All Rider information will be kept within the constraints of agreed upon privacy policy rules and will not be shared with third parties without expressed consent.