Discounted Memberships Are Now Available: Mobi by Shaw Go presents its Corporate & Community Membership Program!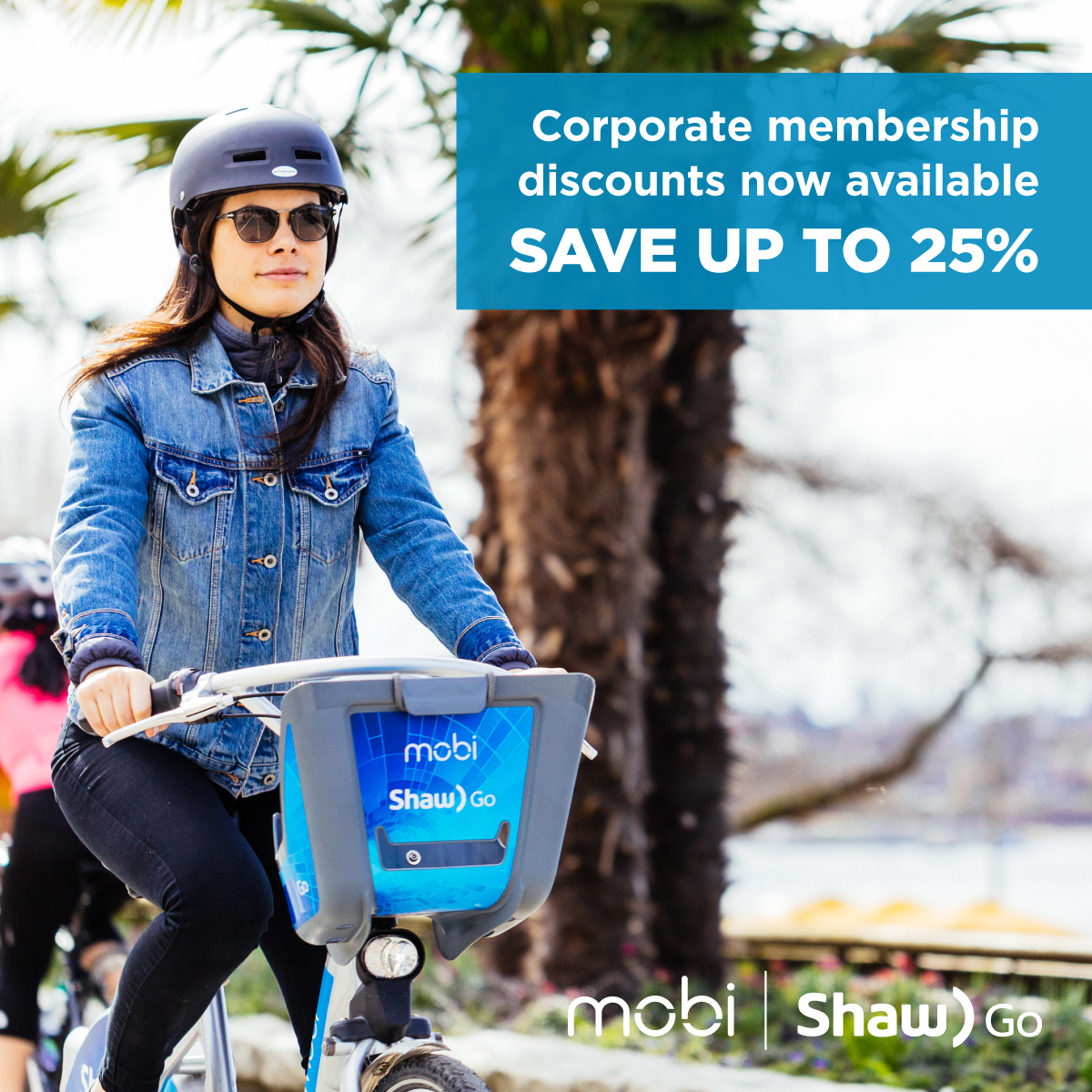 This program is a great opportunity for companies and community organizations to provide discounted Mobi memberships as a benefit to their employees.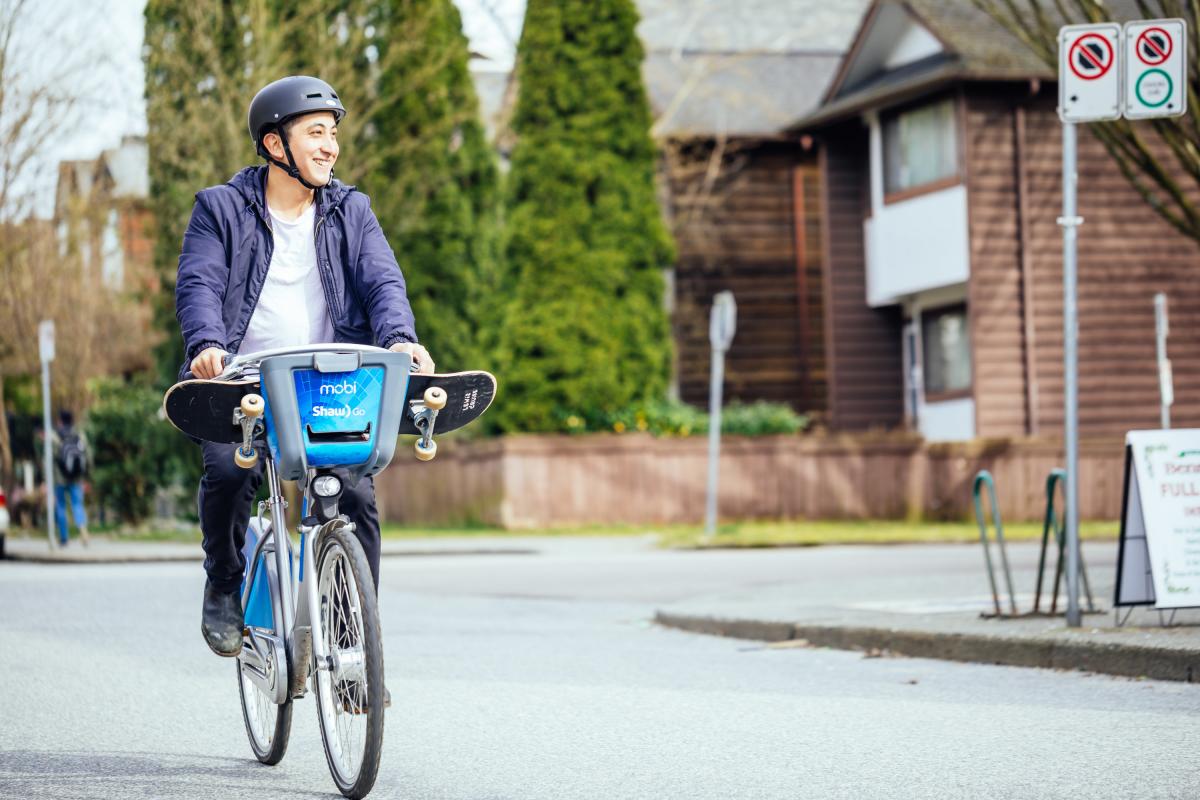 Here is why your company should sign up:
Health and wellness:
Give your employees an excuse to get some fresh air and exercise as they get around town quickly and efficiently. Your employees will remain energized throughout the day, and studies have shown that employees that bike to work take fewer sick days.
Convenient transportation:
Your employees will love the convenience of Mobi, whether they are zipping to meetings, heading out for lunch or running a quick errand. Mobi is perfect for "the last mile" between the Skytrain station and the office and finding parking is no longer a problem.
A unique perk:
Mobi by Shaw Go is transportation that people will get excited about. Offering a discount for 1 Year Memberships to Mobi by Shaw Go is a terrific way to build pride in your organization and be a part of the active lifestyle of Vancouverites.
Bike lovers:
Every company and organization has them. Offering a discount on memberships will help your company connect with those who love cycling and those who don't yet know they love cycling yet.  
Weekend perk:
Your employees can use their membership 24/7, 365 days a year. Mobi by Shaw Go is a great way to explore Vancouver and discover new urban experiences all year round.  
The Mobi by Shaw Go Corporate and Community Program can easily be catered to you and your company's different needs and administrative processes. We've created two plan options, allowing companies to decide how much they would like to administer and invest in the program. Choose between partially or fully subsidized 1 year memberships or simply provide employees with a discount code once you sign up.
Learn more about the program details, pricing structure and how to sign up
HERE.