Q&A with Kira Thiphavong - 2022 Pride Bike Artist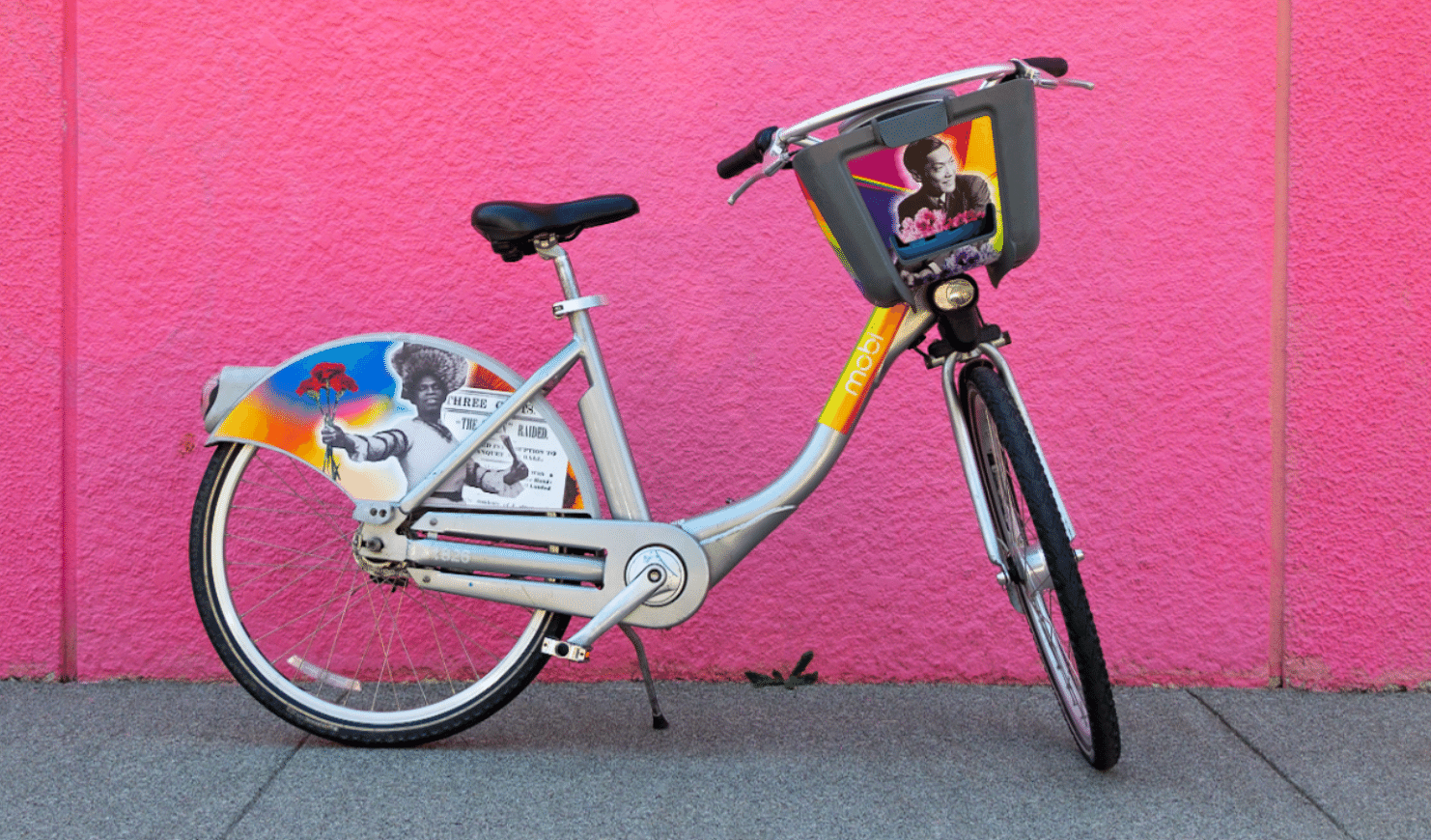 Mobi by Shaw Go is celebrating Vancouver Pride and the LGBTQAI2S+ community with the release of new Pride Bikes. There are 10 of these awesome, activist-inspired bikes – created by artist Kira Thiphavong.  #RideWithPride.

The basket features Li Shiu Tong, a gay Asian Canadian activist. The left wheel features Josephine Baker, a bisexual African American who was iconic in France with dancing, singing, and acting. The right wheel features William Dorsey Swann, the first ever drag queen.

We spoke with Kira Thiphavong to learn more about what inspired this year's designs.

Can you tell us a bit about yourself?

I'm Kira Thiphavong, originally from Nova Scotia but I came to Vancouver to pursue a career in film. I'm a biracial, queer identifying woman who loves the arts and my dog. I'm very grateful for opportunities like these as I want to continue sharing my art and messages with people who love the arts, just as much as I do. 

Check out my Instagram, @kira_jt, to see more of my creations.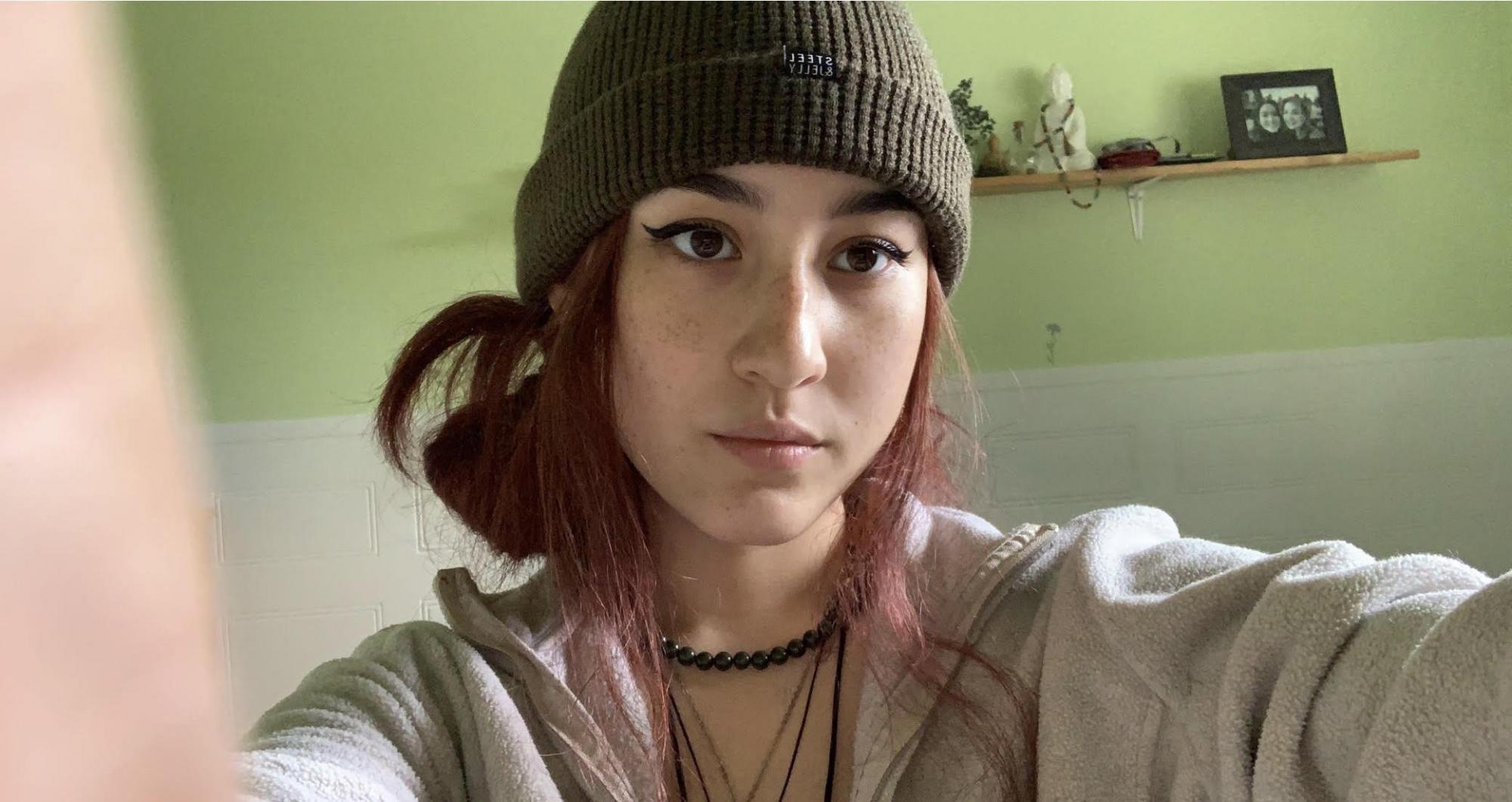 2022 Pride Bike Artist: Kira Thiphavong 

What inspired the design for this year's Pride Bikes?

Li Shiu Tong inspired this years pride bikes because he's a queer Asian-Canadian from Vancouver, much like myself. I've only heard about his story recently and wanted to share his image.

During the early 20th century Shiu Tong and his lover traveled the world promoting the idea that loving someone of the same sex isn't wrong, putting him at the centre of the first wave of gay politics. He was extremely ahead of his time with his views and ideology, and soon more people will know his name.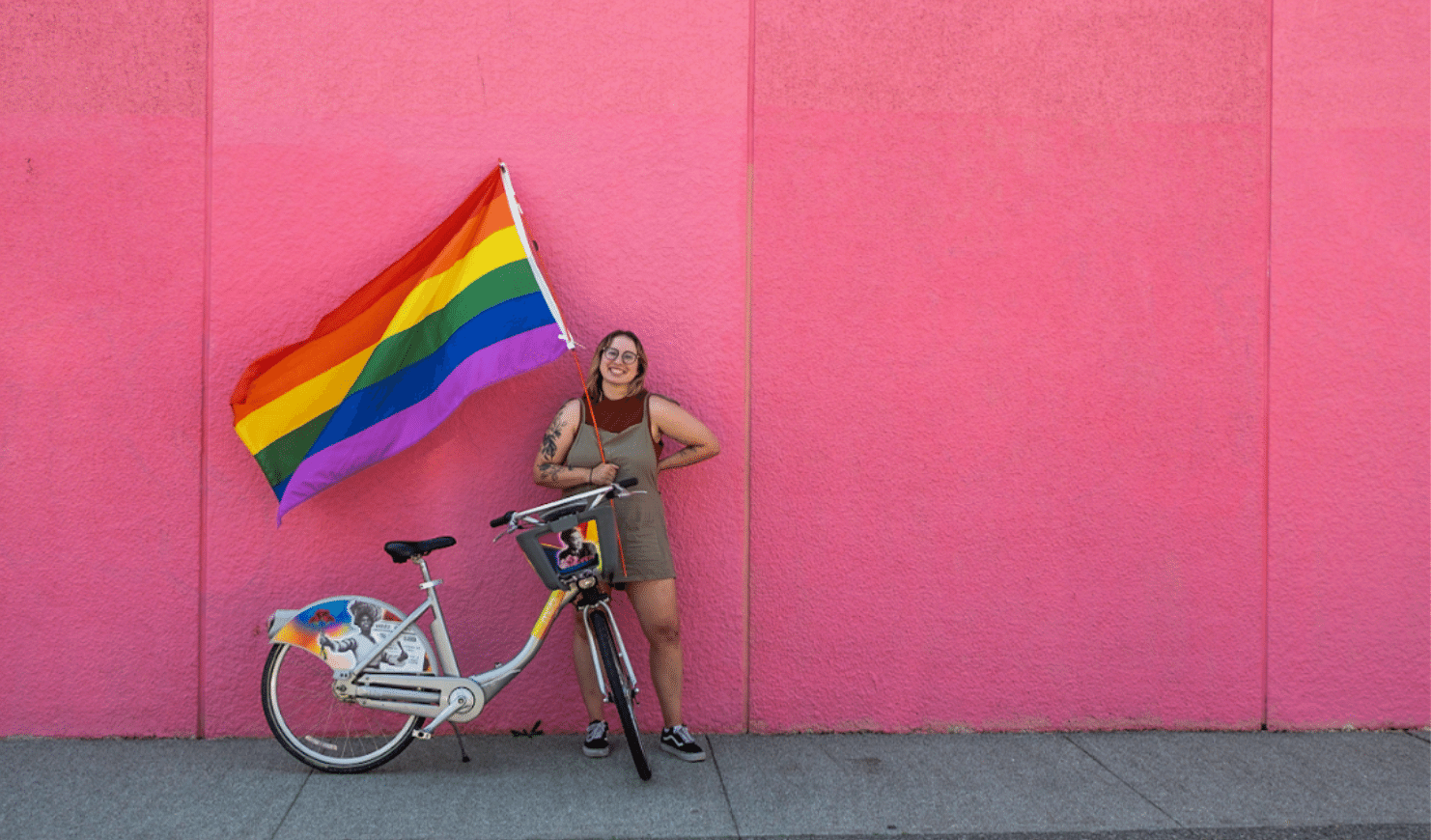 Where do you draw your inspiration from when creating art?

When creating my art I draw inspiration from photos I find online. I never exactly know how the finished outcome is going to look but that's the fun part, figuring it all out. It's like creating a puzzle piece where each piece might inspire another idea or photo.

What is the main message of your work?

My main message of my work is highlighting queer icons who have been forgotten or never known by some people. The two other queer icons on the Pride Bikes are William Dorsey Swann, the first "Queen of Drag", and Josephine Baker a bisexual African-American entertainment icon.

Anything you would like to bring attention to?

William Dorsey Swann was born into slavery in 1858 and resisted police authority from shutting down their drag ball events, making him the earliest known record in America as an LGTBQ+ activist. It is important to note that there is no photo of Swann online, the photo you see is an actor from 1903, this image is used the most to give a face to Swann. However the news paper clip is actual evidence of his name and their raids.

Josephine Baker came to Paris in the mid 20's to pursue her career of dancing, singing, and acting. She was eccentric, loving, and unapologetic of who she was. This was incredibly hard to do during this time, and I admire her so much for it. She loved men and women, and yet was still admired by thousands civilians. 

What's the best piece of advice you've been given?

Best piece of advice that I've been given is; "I'd rather regret the things I've done, rather than regret the things I haven't". For me it means to make mistakes and learn from them, try new things and grow as a person. Tell the person you love that you love them. There's no right way to do anything in life, everyone is just figuring it out, much like I do when creating my collages.