Mobi Member Profile: Meet Eoin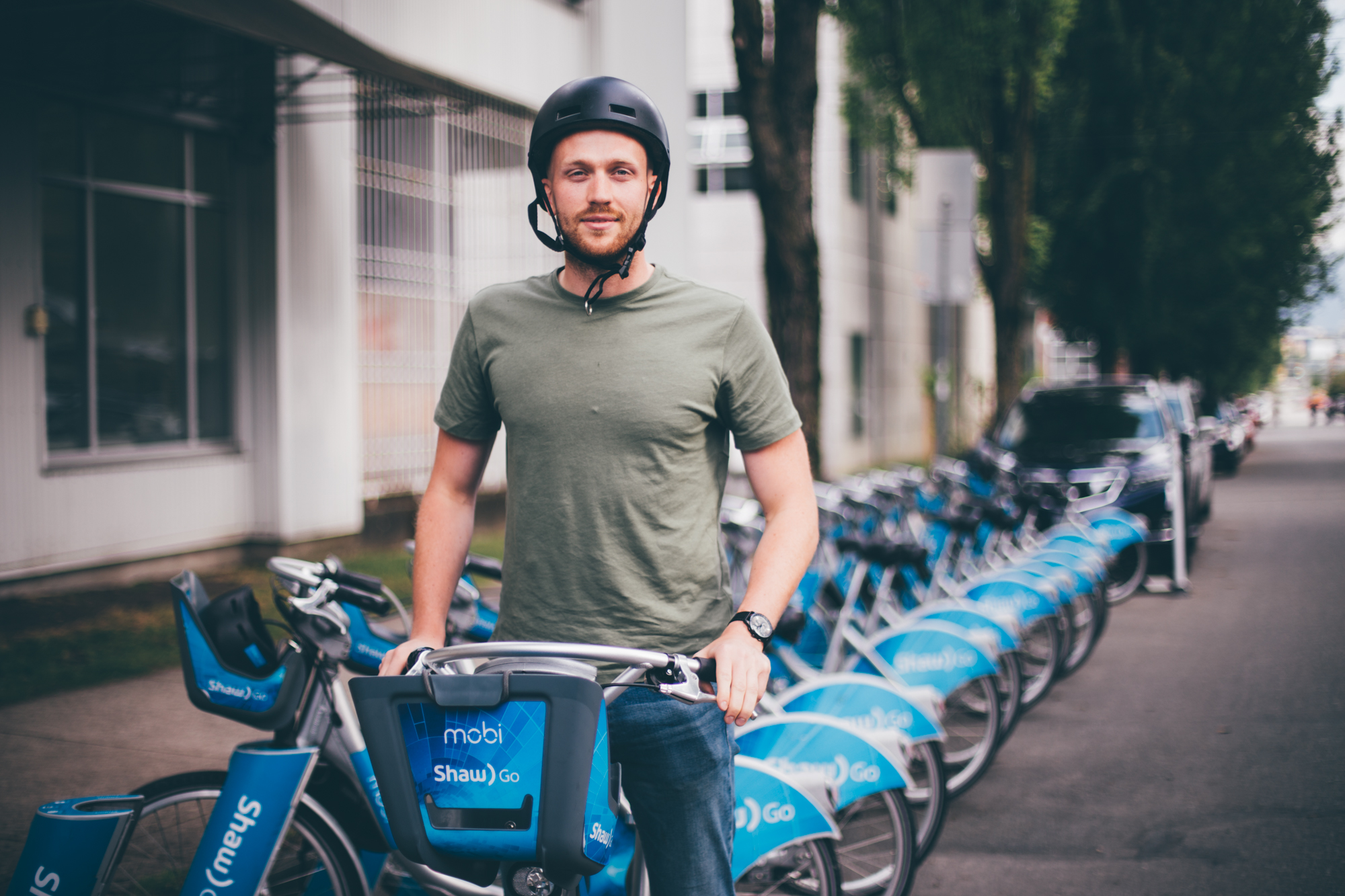 He is originally I'm from Kilkenny, Ireland. He came to Vancouver two years ago with friends (who have since gone home) and is currently in the process of getting his permanent residency! When he's not working on the Marketing Automation team at Hootsuite, Eoin is outside enjoying the best of Vancouver with activities like soccer, softball, trivia, and hiking.
We asked Eoin a few questions about his experience with Mobi by Shaw Go. Here's what he said:
1) When was the last time you rode a bike?
I should probably make something exciting up for this one, but in reality, it was just my cycle home from work this evening. It was pleasantly non-eventful.
2) How do you integrate Mobi into your daily routine?
According to my account, I've clocked up over 3,500 kms on Mobi, so quite a lot. I use them on most of my journeys within Vancouver, including my commute to and from work every day.
3) Where is your favourite place to Mobi to and Why?
Home! As I said, I like to keep a pretty active schedule so going home usually means some much needed chill-out time or sleep, both of which I'm a big fan of. There's a mobi bike stand a few metres from my building, so it's really convenient.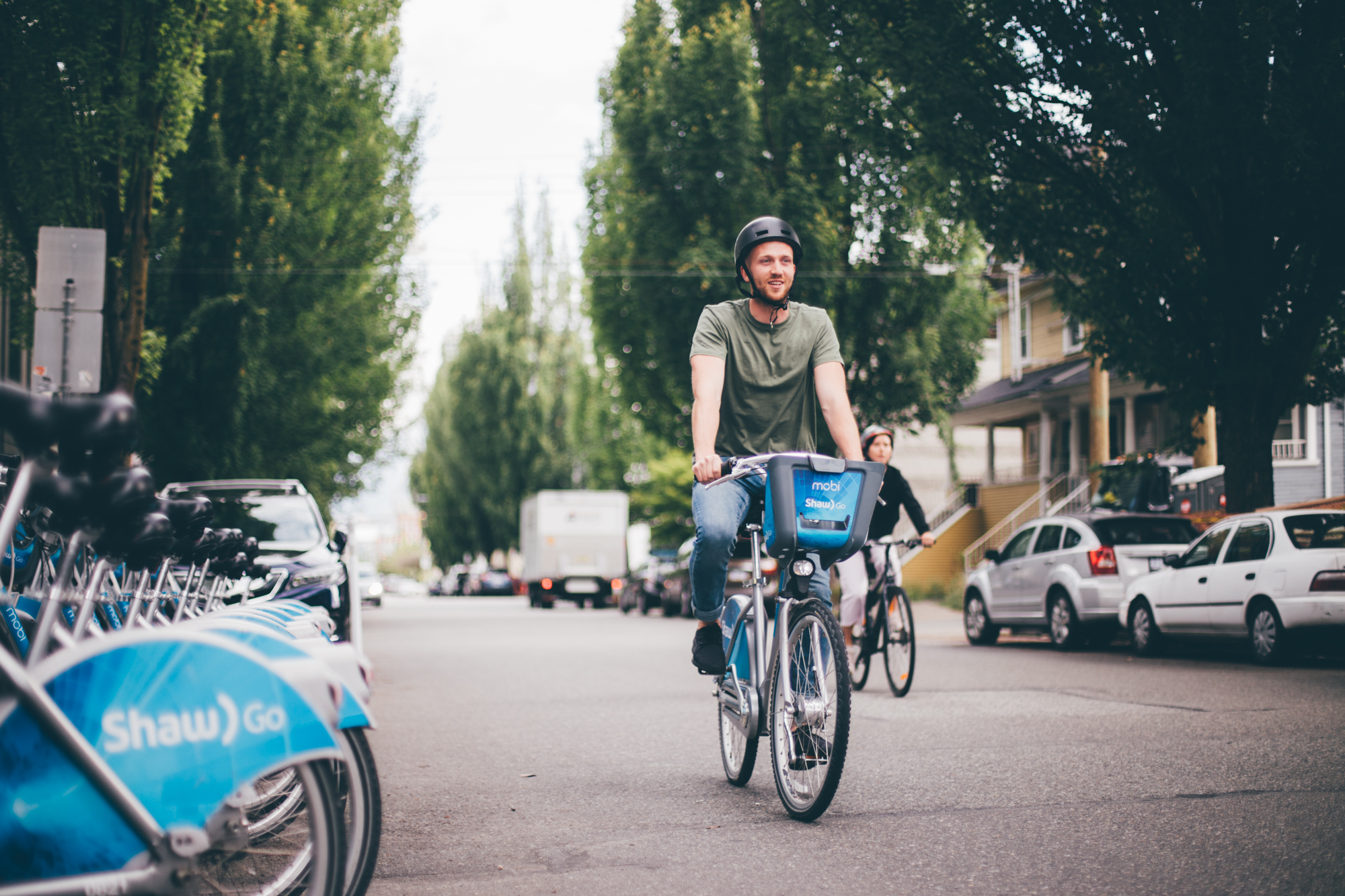 4) What is your favourite part of Mobi by Shaw Go?
The fact that the journey can be one-way. It means that I can cycle to work, downtown, or Stanley Park without having to think about how I'm going to get my bike home or if it's going to be stolen. It is especially handy if you're planning a night out or if it ends up raining during your return journey. I have my own bike, but I use Mobi by Shaw Go far more often for this reason.
5) Do you have any Mobi by Shaw Go tips or tricks?
After a year and a half of using Mobi by Shaw Go, I just realised this week that you can temporarily lock them during your ride. Just pop the cable back in and type in your pin code!
6) Words of encouragement for new users?
If you're an inexperienced cyclist, don't be intimidated by other road users; you're not blocking traffic, you are traffic! Also take note of which streets are designated cycle streets, you can get almost anywhere in the city using them and motorists usually try to avoid them.