Mobi Member Profile: Meet Ty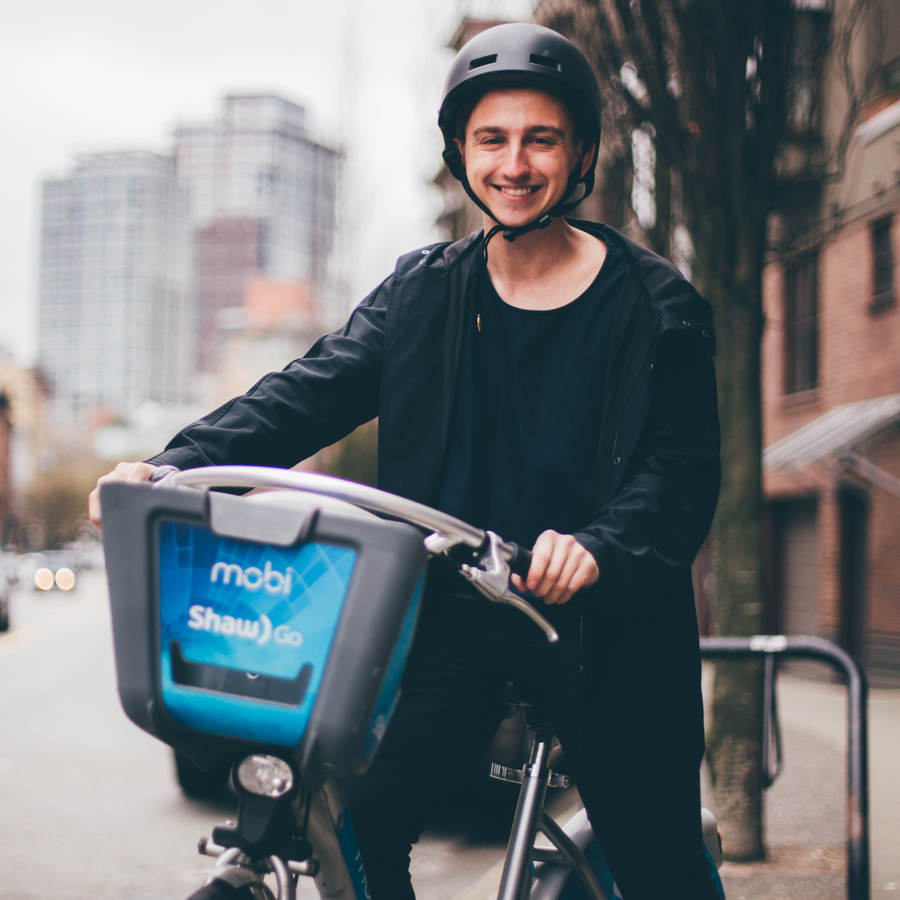 Meet Ty,
He is originally from Creston, BC and moved to the coast about 7 years ago. He likes making stuff and trying new things. When he's not circling the city perimeter on a Mobi Bike, you can find him designing digital experiences for Aritzia.


We asked him a few questions about his Mobi by Shaw Go experience. Here are his responses:

1. When was the last time you rode a Mobi?
The last time I rode a Mobi was this morning! I usually ride every day to and from work, as well as evening and weekend rides around the city.

2. How do you integrate Mobi into your daily routine?
I use Mobi primarily to commute to and from the Skytrain to my office. I used to commute through a variety of methods, including transit, walking, driving, and car-sharing. However, I began biking because it was interesting, efficient, healthy, and fun, not to mention low in cost and environmental impact. It has now become a daily ritual that I can eagerly anticipate, and is one of the best parts of my day.

3. Where is your favourite place to Mobi and why?
I think my favourite Mobi rides have begun with no destination in mind. There is something inspiring about biking for biking's sake, and letting the serendipity of the ride expose your destination. Mobi has been useful for uncovering new spaces in the city, or reaching the corners you might not otherwise think to go to. Our city centre is so small and dense, and there are Mobi stations everywhere – so you can really end up anywhere.
 
4. What is your favourite part about Mobi by Shaw Go?
For anyone who isn't biking in Vancouver, the instant mobility that comes with access to the bike system is like unlocking a new feature of a video game. Distances between destinations become fluid. You swiftly glide through the same neighborhoods you once walked. You see storefronts and streets all from new perspectives. It becomes a means to extend your senses, which is liberating because biking allows you to redefine your relationship with our city at a very human scale.
5. Do you have any Mobi by Shaw Go tips or tricks?
Get Mobi passes when friends and family visit. It's an interesting way to introduce others to Vancouver from a unique angle because the city exhibits itself well from a bike seat. Mobi is also a practical method for guests to explore the city without pouring money into cabs or transit. I took my parents for a bike ride through Coal Harbour on a sunny day this November!
6.
Words of encouragement for new users?
There is a lot of joy that can come from experiencing our city by bike. It's often just as convenient to grab a bicycle as it is to grab a train or bus or vehicle – but choosing to bike will expose all sorts of rewarding opportunities and sensations. I know it's tacky, but the journey is just as important as the destination. In the pursuit of making the most of every moment, why wouldn't you want to bike everywhere?