What's your #pinkshirtpromise?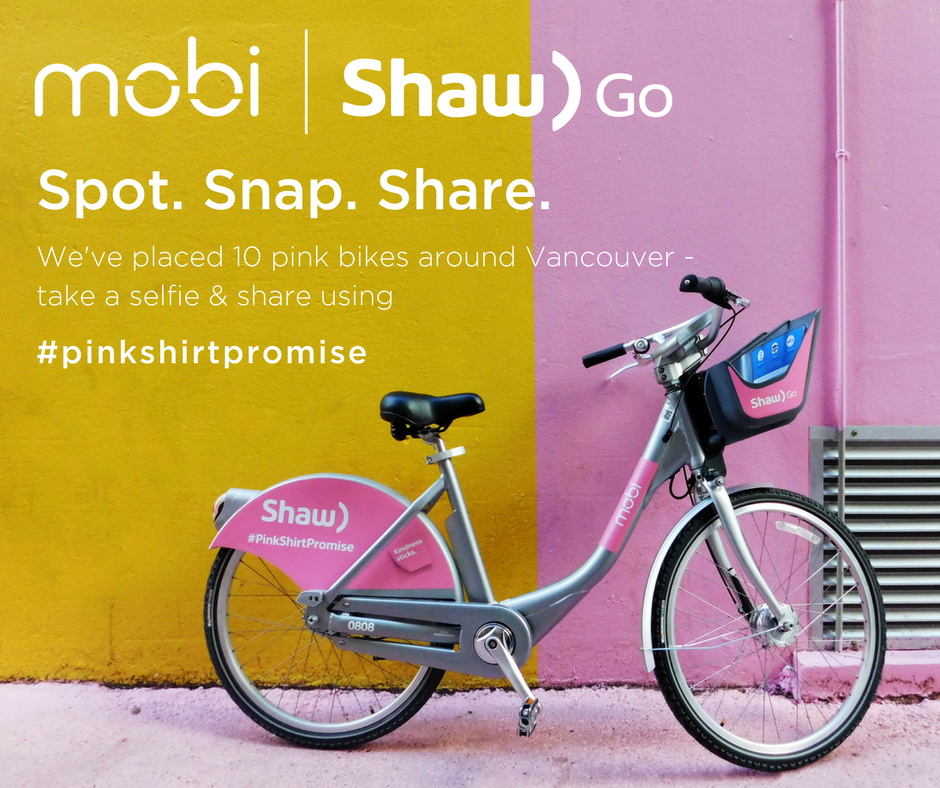 In support of Pink Shirt Day, Mobi by Shaw Go is partnering with Shaw Communications.
From February 6-22, we encourage you to post positive messages on social media using #pinkshirtpromise. Please share kind words! We all have the capacity to be kind and compassionate – in real life and online; the #pinkshirtpromise acts as a friendly reminder that no matter what our differences, being nice is always a choice worth making.

Pink Shirt Day (Feb 22) is Anti-Bullying Day when people wear a pink shirt to symbolise a stand against bullying. That's why we have dressed 10 of our bikes in pink. These limited edition bikes will be in our fleet until February 22nd so keep your eyes peeled and your camera ready!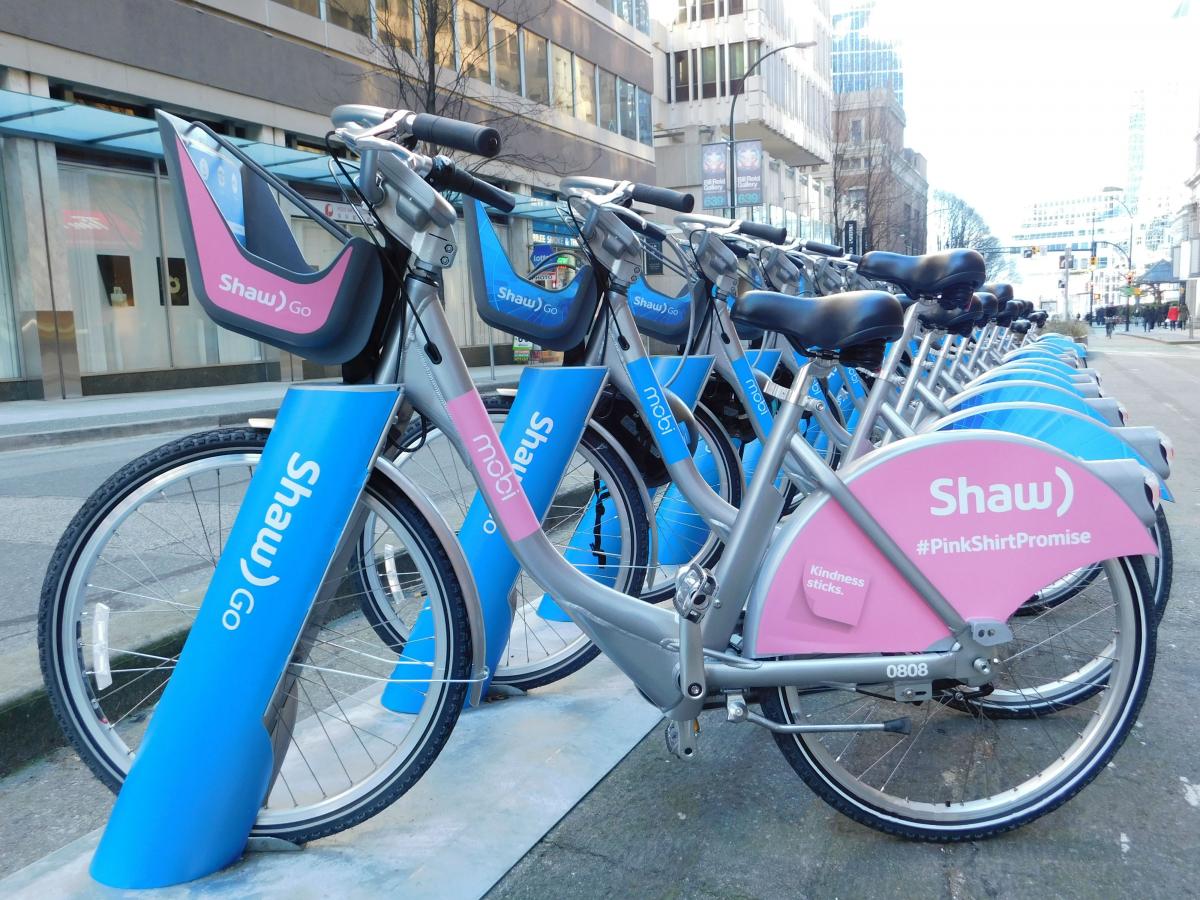 How to get involved?
SPOT 1 of 10 pink Mobi by Shaw Go bikes around town.
SNAP a picture with or of the bike.
SHARE your picture along with a positive message on Facebook, Twitter or Instagram using #pinkshirtpromise to make sure kindness sticks.
For every photo and hashtag #pinkshirtpromise shared, Shaw will donate $2 to support the CKNW Orphans' Fund which supports local bullying prevention programs in B.C. that make our communities and online spaces safer for kids. Mobi by Shaw Go will also give you a free Day Pass.
Please note: the free Day Pass is only valid if you do not already have an active membership. If you have an active membership and redeem the Day Pass it will override your current membership. The free Day Pass allows for unlimited 30 minute rides for 24 hours upon activation. It can be redeemed until March 15
th
, 2017.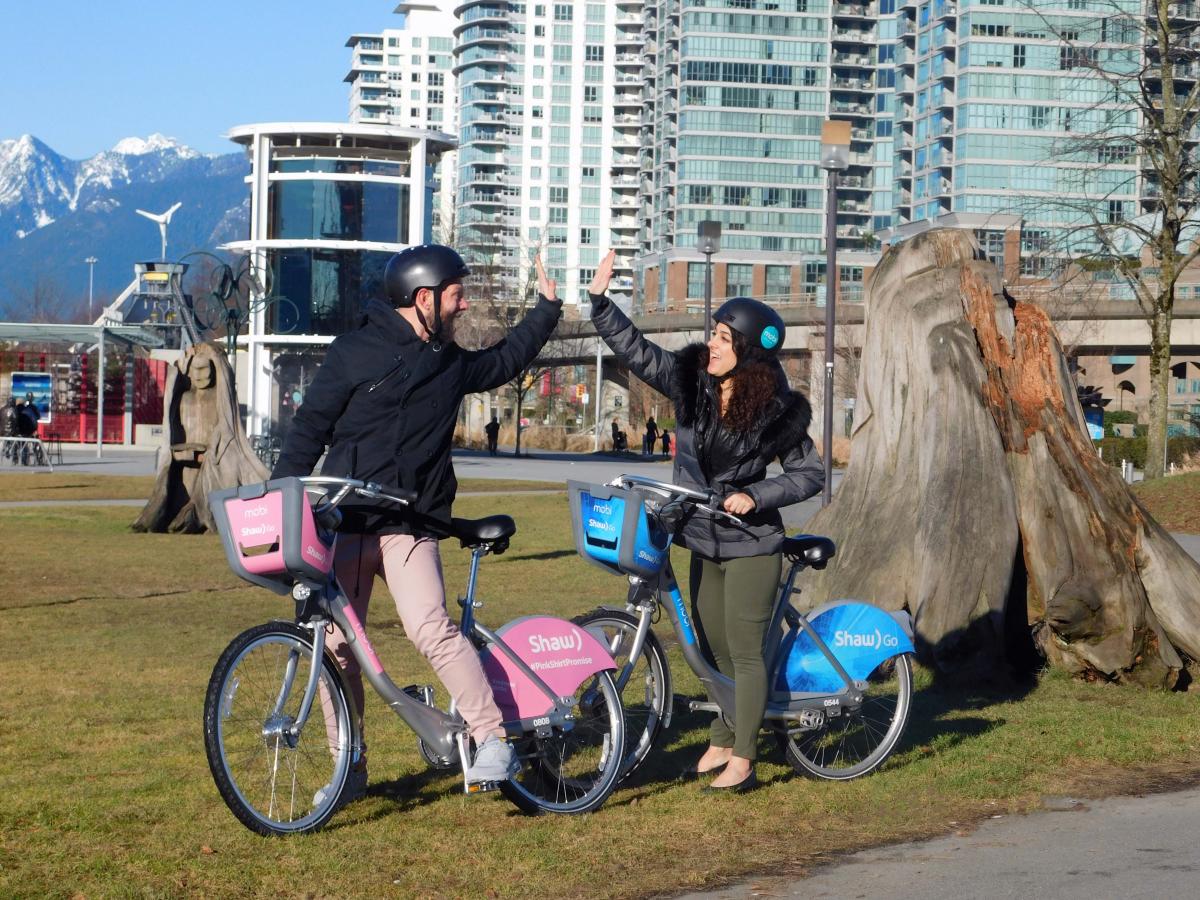 To learn more about Shaw Communications #pinkshirtpromise visit 
https://www.shaw.ca/corporate/community/skip/pinkshirtday/
Spread the word! Every #pinkshirtpromise post counts!