7 Places to Ride Mobi by Shaw Go this October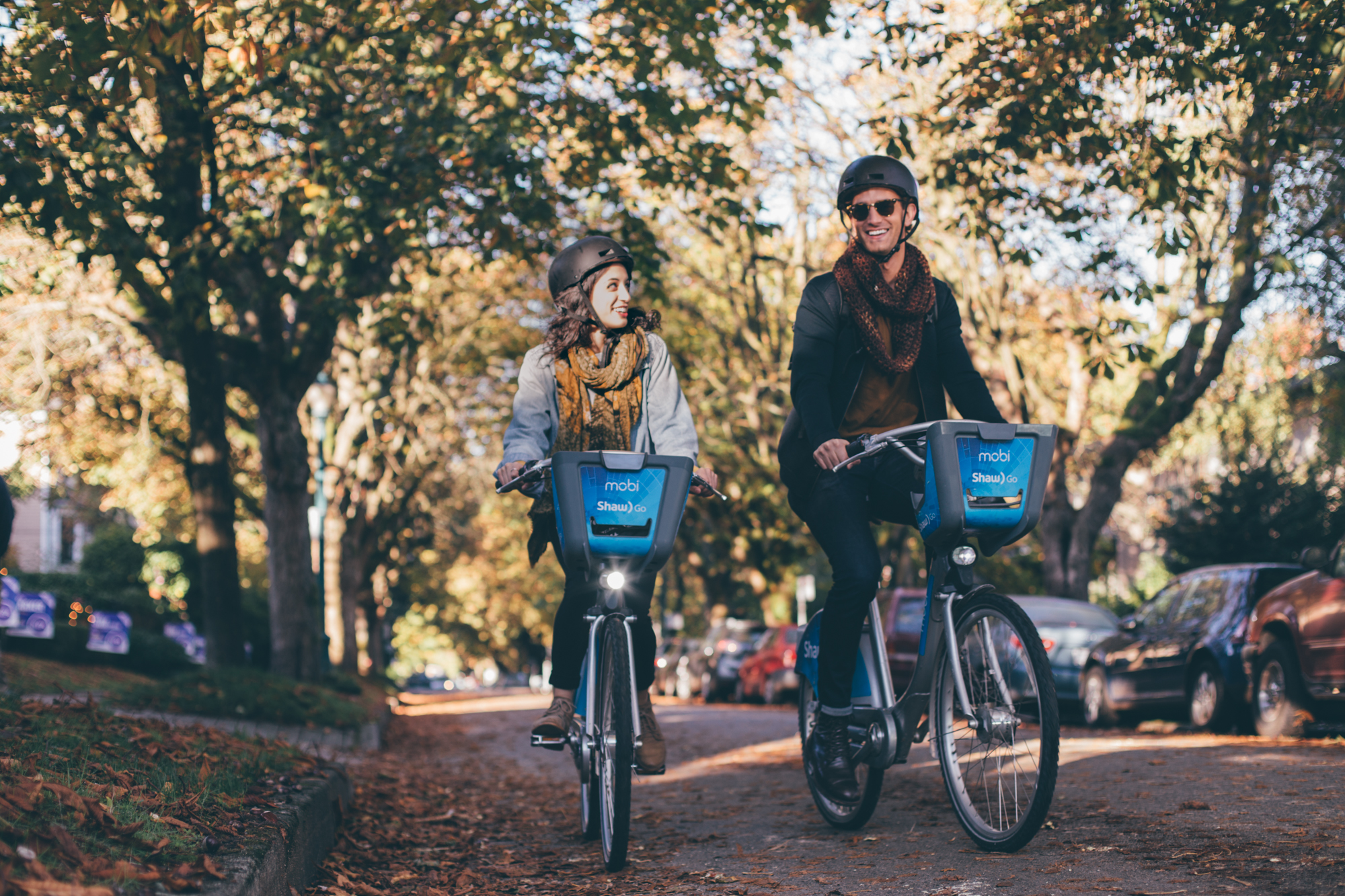 Fall is officially in full swing! Along with the crisp air and crunchy leaves, here are some activities and events coming up this month!
1. VIFF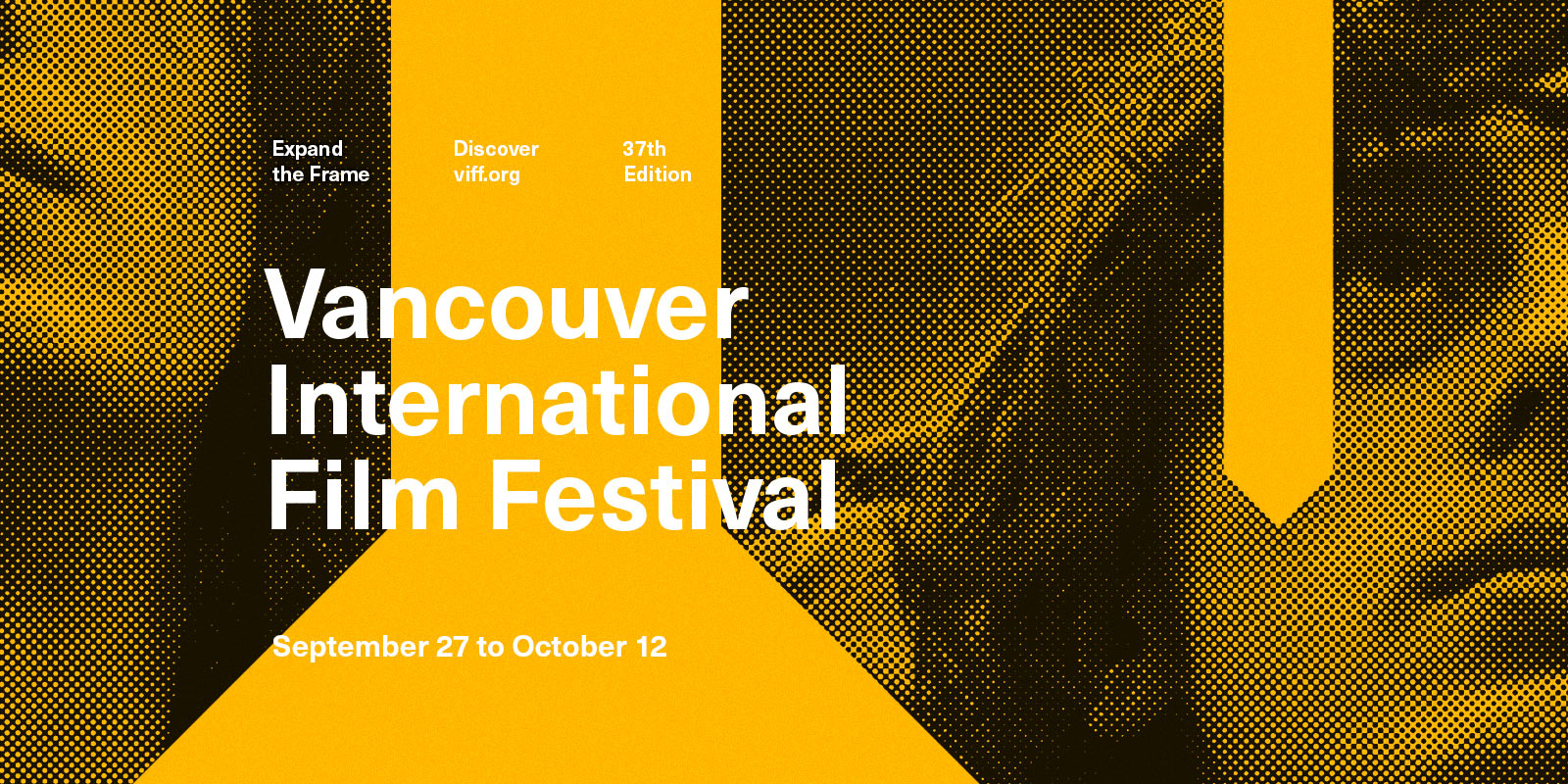 Photo Courtesy of VIFF
With over 320 films and events, the Vancouver International Film Festival is one of the largest film festivals in North America. VIFF's program includes a diverse range of stories and perspectives and celebrates excellence in on screen storytelling. The festival takes place at 9 different venues in Vancouver and the full schedule and tickets can be found
on their website! 
Date:
September 26 to October 11
Location:
Various
Closest Mobi Station:
Various
2. Federal Election 2019
Gear up because it's time to vote!  There's no better way to get to the polling stations than by riding Mobi by Shaw Go! You can find your polling station and all the information you need
HERE
Date:
October 21
Location:
Various
Closest Mobi Station:
Various
3. Bike to Work Week

Bike to Work Week is a community event organized by HUB cycling, which celebrates commuting by bike!
Register here
to be entered for daily prize draws, and challenge your colleagues to take part to become a winning team. There are dozens of Celebration Stations around city where you can find free drinks, snacks, and prizes.
Mobi by Shaw Go will be at the following celebration stations so be sure to stop by, say hello, and win prizes!
Commercial/Adanac Wednesday October 23rd 4-6pm 
Oceanic Plaza Thursday October 24th 12-2pm 
Ontario and 37th - Friday October 7-9.30am 
Date:
October 21 to October 26
Location:
Various
Closest Mobi Station:
Various
4. Vancouver Writer's Festival
Get those creative juices flowing! The Vancouver Writer's Festival is taking place on Granville Island. This festival hosts many local and international writers for a week of literary events and conversations. The full schedule and lineup can be found online here, and on Saturday, events are all pay what you can! Definitely worth writing home about!
Date:
 October 21st to 27th
Location:
Granville Island
Closest Mobi Station: #66 Anderson & 2nd
5. Halloween Parade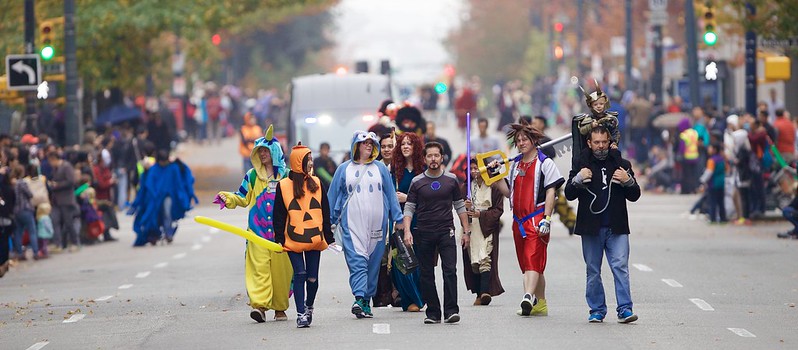 Photo Courtesy of Dan Rickard
Taking place on Granville Street, Vancouver's Halloween Parade is a yearly event full of costumes, candy, and fun. The parade goes down Howe, Smithe, and Granville. Over the weekend there are other related activities at the Halloween Expo in Robson Square. And rememberm, if you get too spooked - Riding away is faster than running!
Date:
October 13th 
Location:
Starts at Howe St & Drake
Closest Mobi Station: #196 Drake & Hornby
6. VPL Book Sale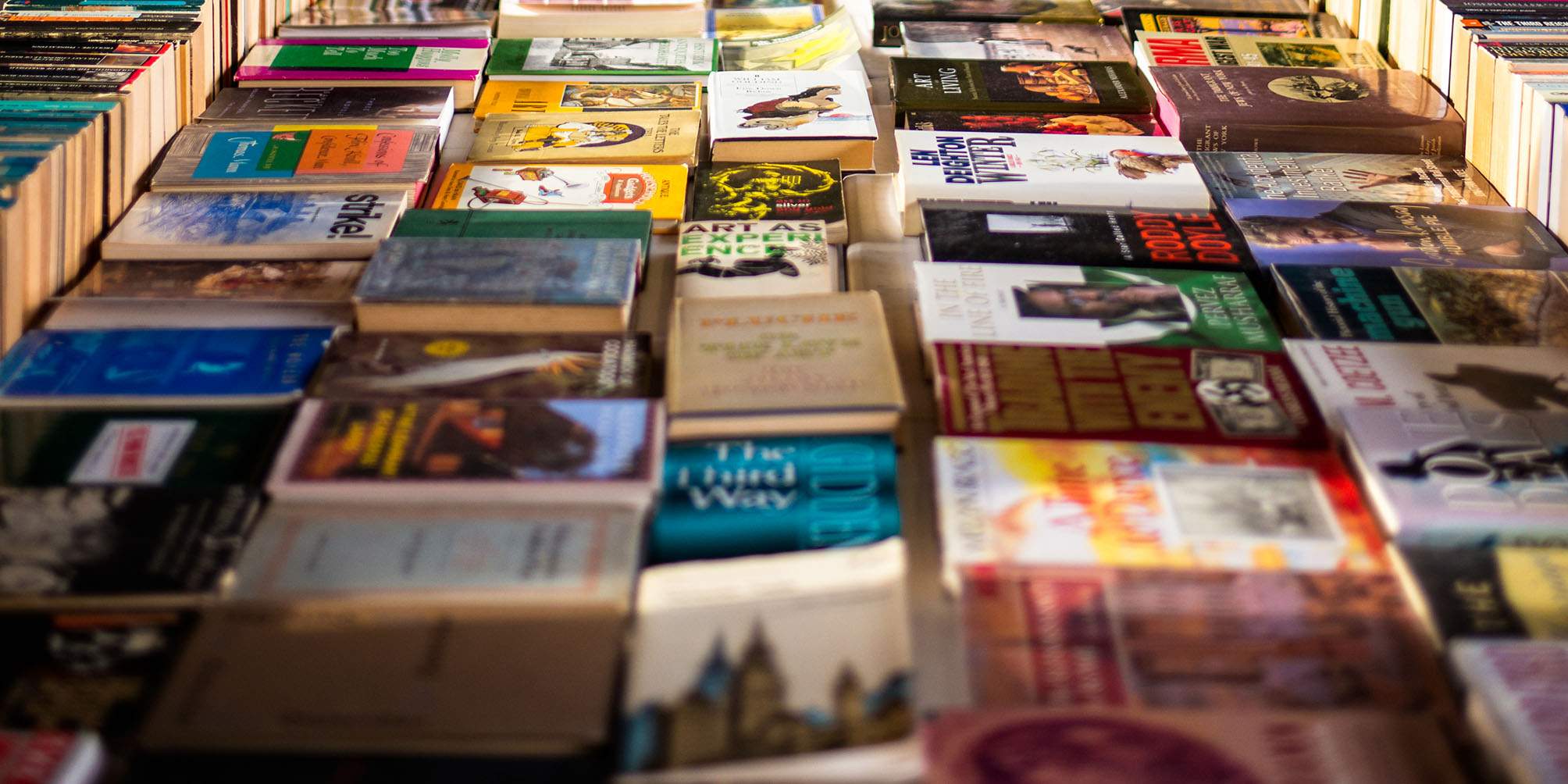 Photo Courtesy of Vancouver Public Library
Some days there's nothing like cozying with a good book, so head over to VPL's annual used book sale to grab some new literature. With thousands of items including books, CD's, DVD's, audiobooks, and video games for amazing prices, there will be something for everyone.
Remember to bring your own bags (or use your Mobi by Shaw Go basket!) the event is held at the Central Library Branch.
Date:
October 24 to October 26
Location:
Central Library Branch (350 West Georgia)
Closest Mobi Station:
 #25 Homer & Robson
7. Farmer's Markets
It's the end of the season, so don't miss out on visiting the local farmer's markets for the last time this year! Grab some beautiful autumn veggies for your thanksgiving spread, or get ahead of the game and pick up some holiday gifts. See the list of Famers Markets that are still going on
HERE 
Date:
Various - Last markets are on October 27th
Location:
Various
Closest Mobi Station:
Various
Hopefully you get the chance to check out some of these fabulous fall activities, let us know what your favourite was!