Multimodal Member Feature - Adrian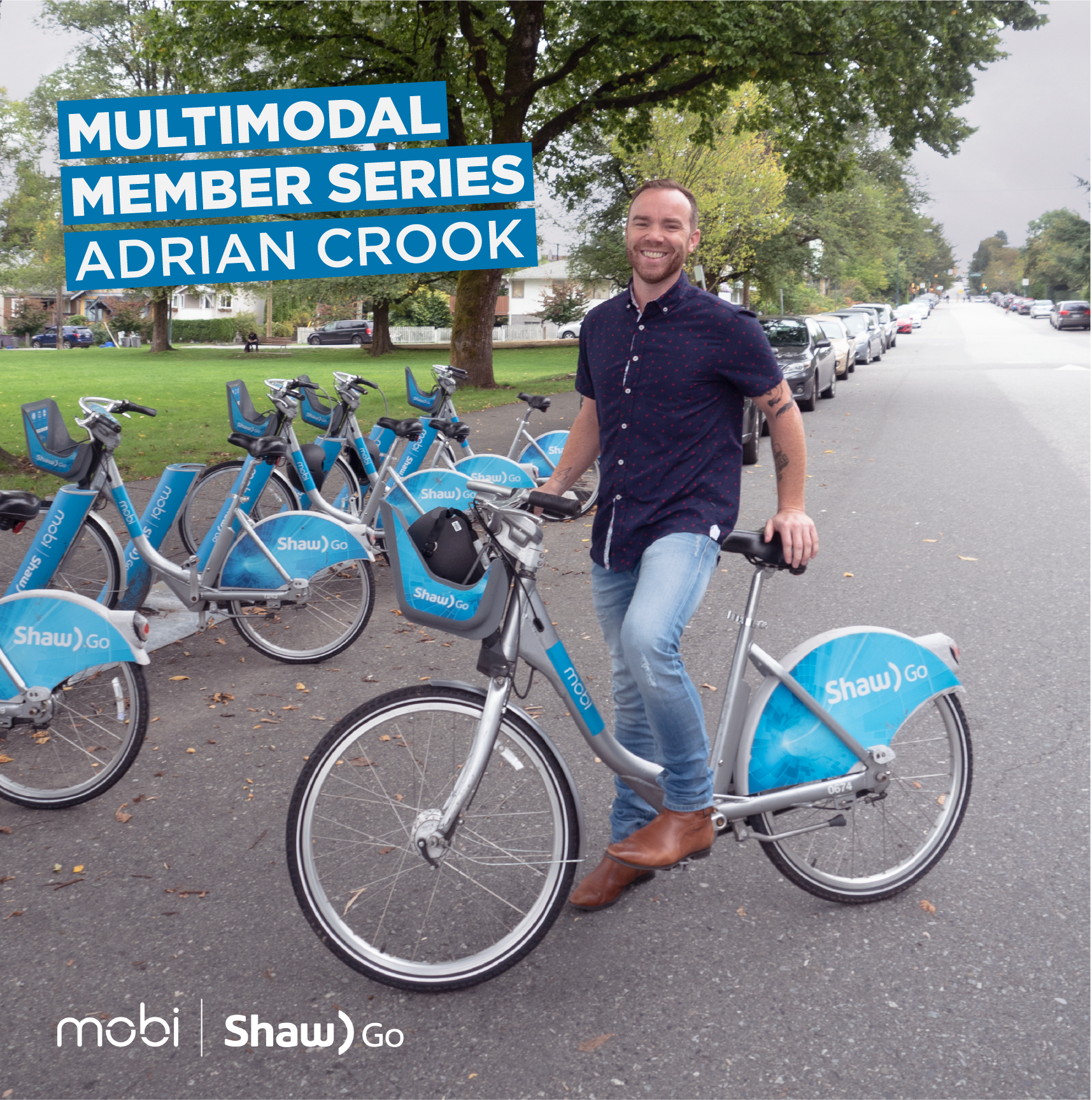 This is part one of our three part Multimodal Member Series in which we explore the stories of individuals who use multimodal transportation as their primary means of getting around. For our second and third Multimodal Member Features, check out Lisa Corriveau and Elicia Elliott!

Our first feature is Adrian Crook, who lives with his 5 kids in a 1,000 square foot condo in Yaletown. He is the co-founder of Abundant Housing Vancouver, and Abundant Transit BC, he is also the spokesperson for BC Rental Project, a housing advocacy group. 

Adrian's family has been car-free since 2015, they rely primarily on walking, biking, public transport, and Modo.

You can read more about Adrian and his family and lifestyle at his blog www.5kids1condo.com
1. What is your favourite part of Mobi by Shaw Go?

I love how available Mobis are. Often I'm out and simply want to get home quickly, or skip through a particularly boring part of my walk, and Mobis are the perfect solution. 

They're perfectly positioned along bike routes as well, so I usually don't need to check the Mobi system map to figure out where to drop them off.

2. What is your favourite part of Modo?

I love the wide selection of vehicles. If I'm feeling like driving something fun, I can get a premium vehicle. If I want to move something, I get a van. Or if it's just the kids and I, I snag one of the many minivan Modos available throughout my area. 

It's great to be able to drive just the vehicle I want, nothing more or less, and not have to think about maintenance and the like. 

3. What does a typical commute look like for you?

We bus daily as that's what the kids use to get to and from school. But there are times when I need to get to the kids school quickly and for that I can use a Modo. 

When my youngest was still in daycare over in Olympic Village, I used a Mobi to get over there quickly to pick him up. I may have also doubled him once or twice (him sitting on seat, me standing) - although don't try that at home. ;)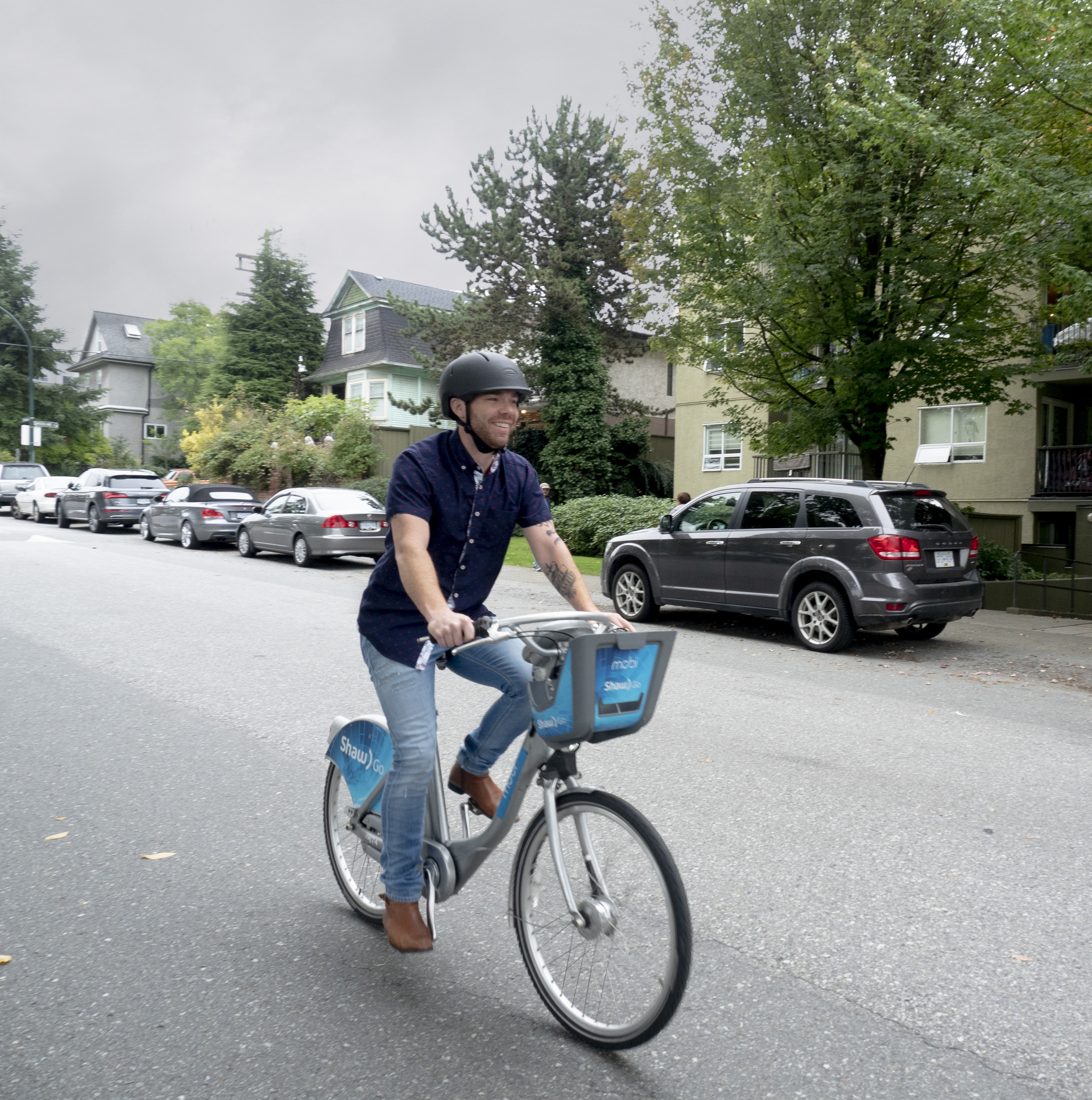 4. What mode(s) of transportation did you use before joining bike share?

We used all the same modes of transportation, but didn't have the option of picking up a bike while out. I definitely find myself biking much more now that Mobi is around than when I had to have taken my bike out with me.

5. If you had a magic wand and could, overnight, change one thing about Vancouver streets, what would it be?

I'd close some of our streets to vehicle traffic. Vancouver is years behind on this, relative to other global cities, and it's quite frankly shocking that we've only managed to close one block (Robson Square) when so many great streets could be dedicated to the people. From Water Street, to Hamilton or Mainland, to all of Robson - this is the future that cities like London are rapidly embracing. So should Vancouver.

6. Do you have any words of advice or encouragement for people just getting started with multimodal transportation?

It's freeing. Try it, even if you still have your car. Because once you ditch the giant sunk cost that is your vehicle, you can unbundle your travel choices. No longer will you pour hundreds of dollars into one single travel mode. Now you can choose if you want to bike, bus, or car-share. 

I even use couriers now, on occasion, because I'd rather send something where it needs to go than me have to drive it there. And because I am not paying for a car, that's money I have to spend.

Freedom of choice is what multimodal is all about.

7. Do you have an inspiring/crazy multi-modal story you would like to share?

Nothing crazy, really. Multimodal has become our daily life. Over the years I've had days where I've driven the kids to school in a Modo minivan, biked my youngest to daycare, and had the kids bus home from school.

Just the other day, my oldest assembled a trip on his own, busing down from his high school to the Seabus, then Skytraining home. It wasn't a route he was explicitly taught - he just knew enough about the system to put it together on his own.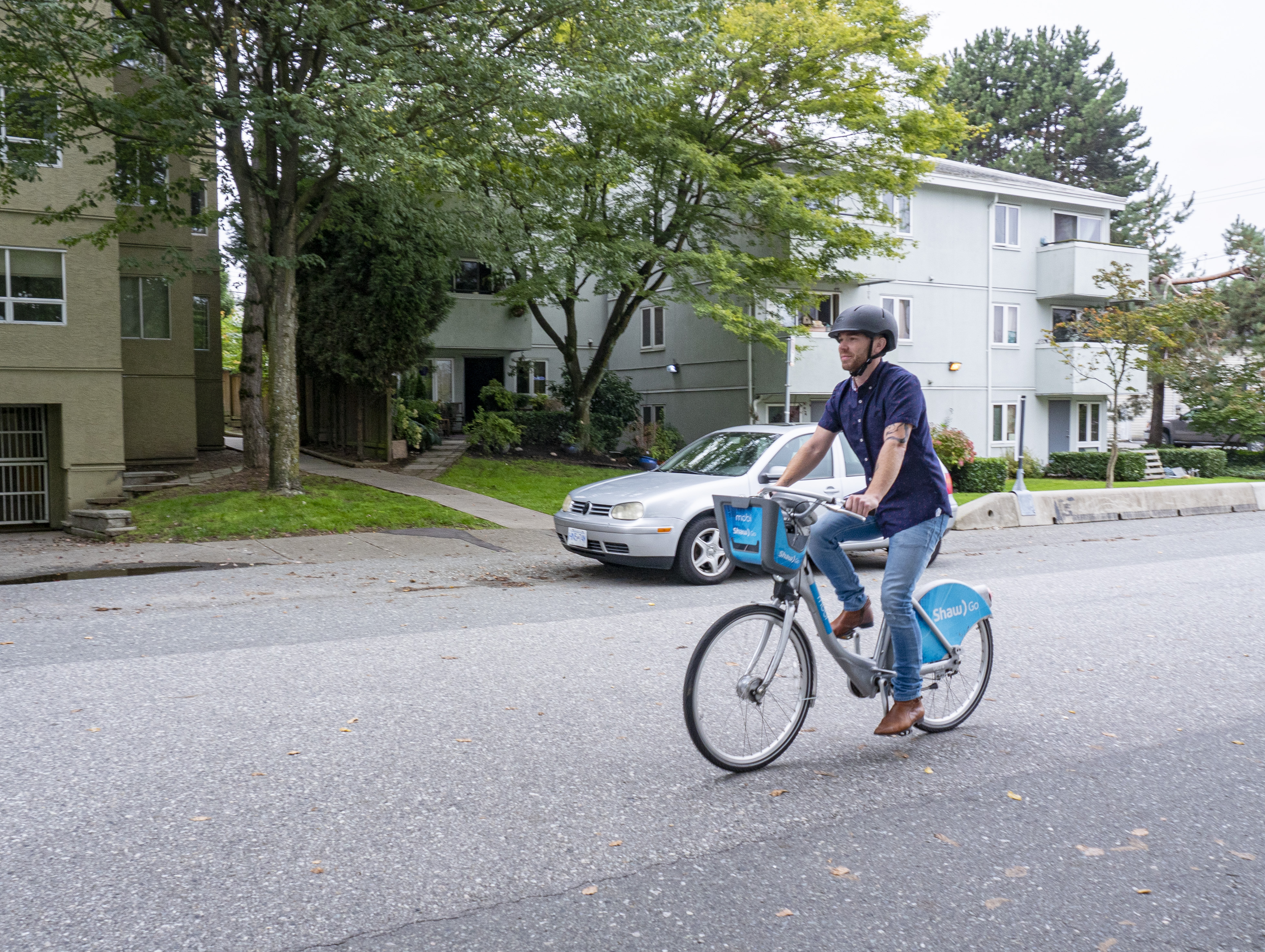 Big thanks to Adrian Crook for sharing his multimodal journey with us! Stay tuned over the next couple months as we explore the possibilities that a multimodal lifestyle can have.