The Vancity Community Pass Is Here to Stay!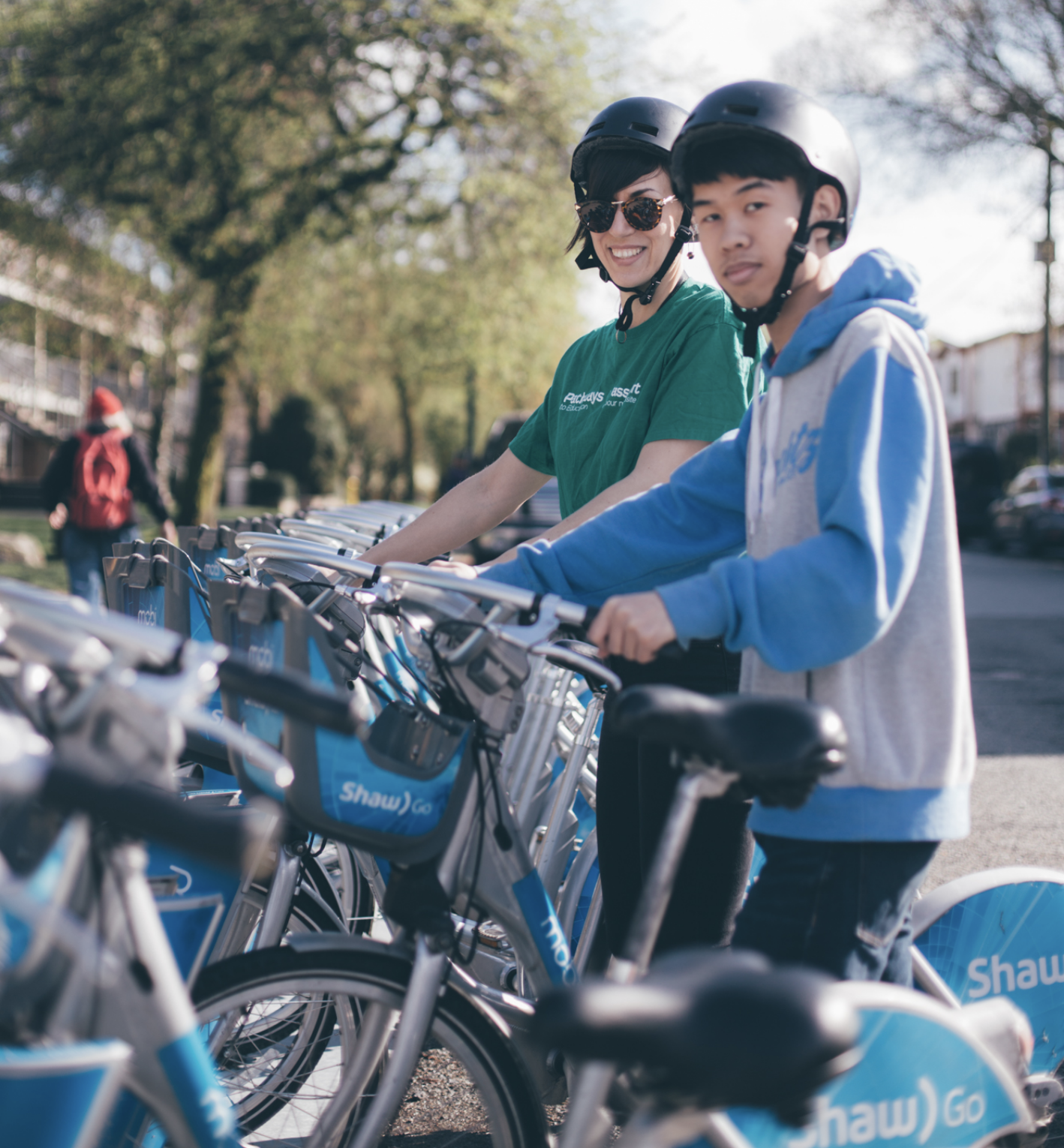 After a successful pilot year, the Vancity Community Pass is here to stay! We are happy to continue our partnership with Vancity Credit Union and the City of Vancouver so that more people can enjoy the benefits of bike share.

"I absolutely love the pass. The Mobi Community Pass has allowed me to bike to work 4-5 times a week. Being able to easily access bikes, and lock them up has allowed me to do more with my time and enjoy Vancouver's fresh air while getting in some daily exercise. Thank you Vancity for making this possible" - Ovey, Vancity Community Pass Member

The Vancity Community Pass
The Vancity Community Pass reduces barriers to bike share by providing discounted memberships and cash payment options to those who live, work and play around Vancouver. Individuals can qualify for the pass and receive a 365 Day Pass Plus for $20, as well as cash payment options, reduced liability, and one-on-one support. 

Qualifications include:​​​
Leisure Access Pass
Red Compass Card
Greater Vancouver Food Bank Membership NEW!
Third party referral from a Community Partner
Pilot Highlights
Members: 478
Trips: 17,027
Distance Ridden: 45,154 km
Average Trip Length: 23 minutes
Most Used Stations: Keefer & Princess, Britannia Parking Lot
Community Partners: 27




The Vancity Community Pass launched as a one-year pilot program on June 14, 2018 in partnership with Vancity Credit Union and the City of Vancouver. This program surpassed our goals and expectations, largely due to partnerships with community organizations such as Pathways to Education, ISSofBC, Britannia Community Services Centre and many more. 

During the pilot, we partnered with 27 community organizations throughout Vancouver to offer outreach to a wider population and provide more convenient signup opportunities. Together, Vancity Community Pass holders went on 17,027 rides, travelled 45,154 kilometres and prevented 10,161 kilograms of CO2 emissions from entering the Earth's atmosphere. 

"I think for me personally as a working mom with school aged children Mobi has allowed me to be able to drop my kids off at school and still make it to work on time. It also allows me to work a little longer before leaving to go pick them up which means extra income. I have been very grateful for my discounted rate as with 2 kids and limited income anywhere I can save a dollar is very important to me."- Rebecca, Vancity Community Pass Member

We are so excited to be continuing with this program!

Interested in signing up?
Visit www.mobibikes.ca/en/community-pass for more information.

Interested in becoming a Community Partner?
Email us at communitypass@mobibikes.ca