Multimodal Member Feature - Lisa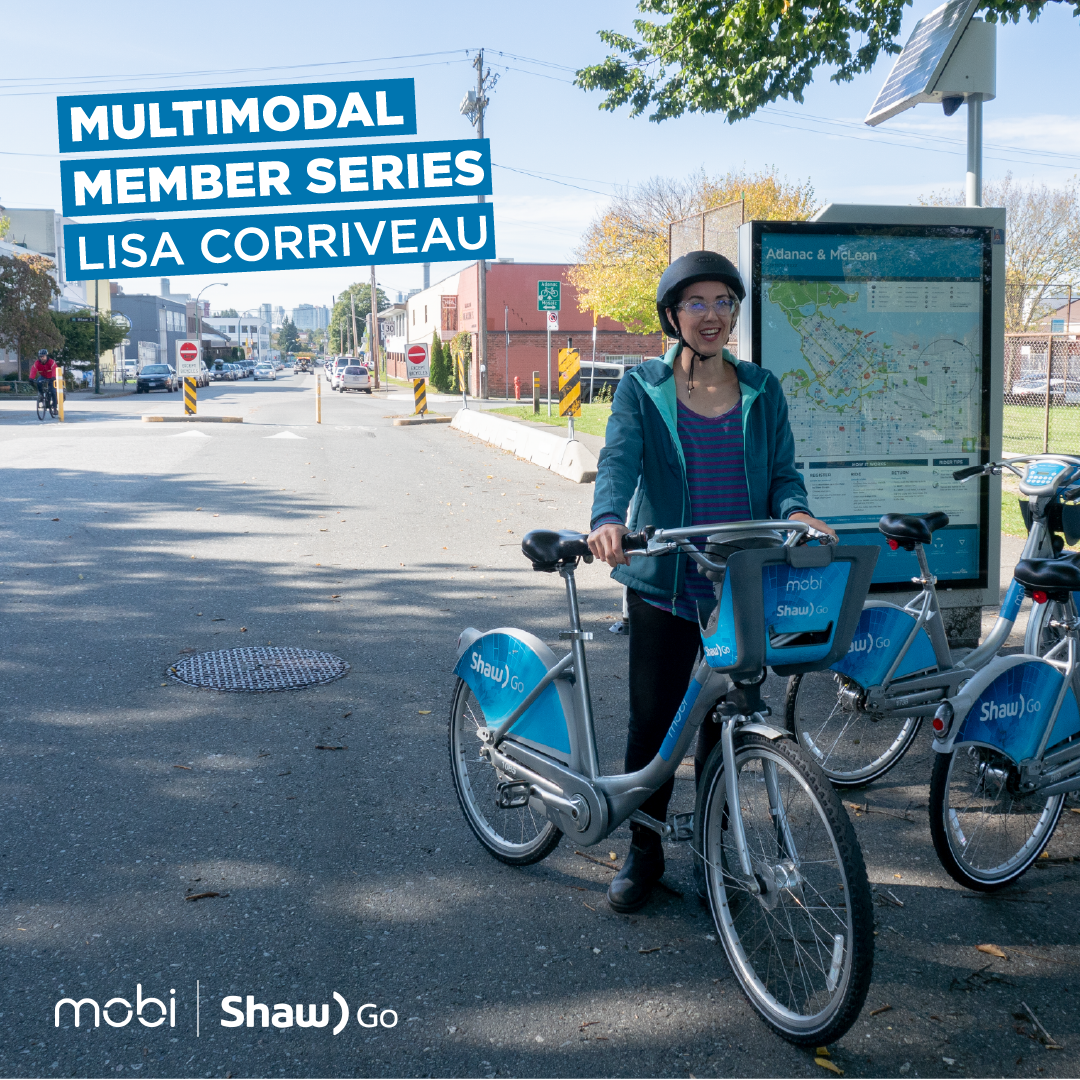 This is part two of our three part Multimodal Member Series in which we explore the stories of individuals who use multimodal transportation as their primary means of getting around. For our other Multimodal Member Features, check out Adrian Crook and Elicia Elliott.
Our second feature is Lisa Corriveau, who lives in East Van with her family. She is a big advocate for cycling and teaches bike education for
HUB
, as well as promotes Vancouver Family Biking.
You can find more about Lisa and read her blog at
spokesmama.com
Here is the full interview with Lisa
1. What is your favourite part of Mobi by Shaw Go?
I like not having to worry about locking my bike up & being able to take a different mode of transportation one way.
2. What is your favourite part of Modo?
Having whatever type of vehicle I need when I need it & having free parking in so many places.
3. How often do you use multi-modal transportation? In what situation(s) do you use it most?
I go multimodal quite a lot--at least twice a week when I'm working. I use different combinations of bike, transit bus or train, Modo truck or van, & occasionally even ferries for work.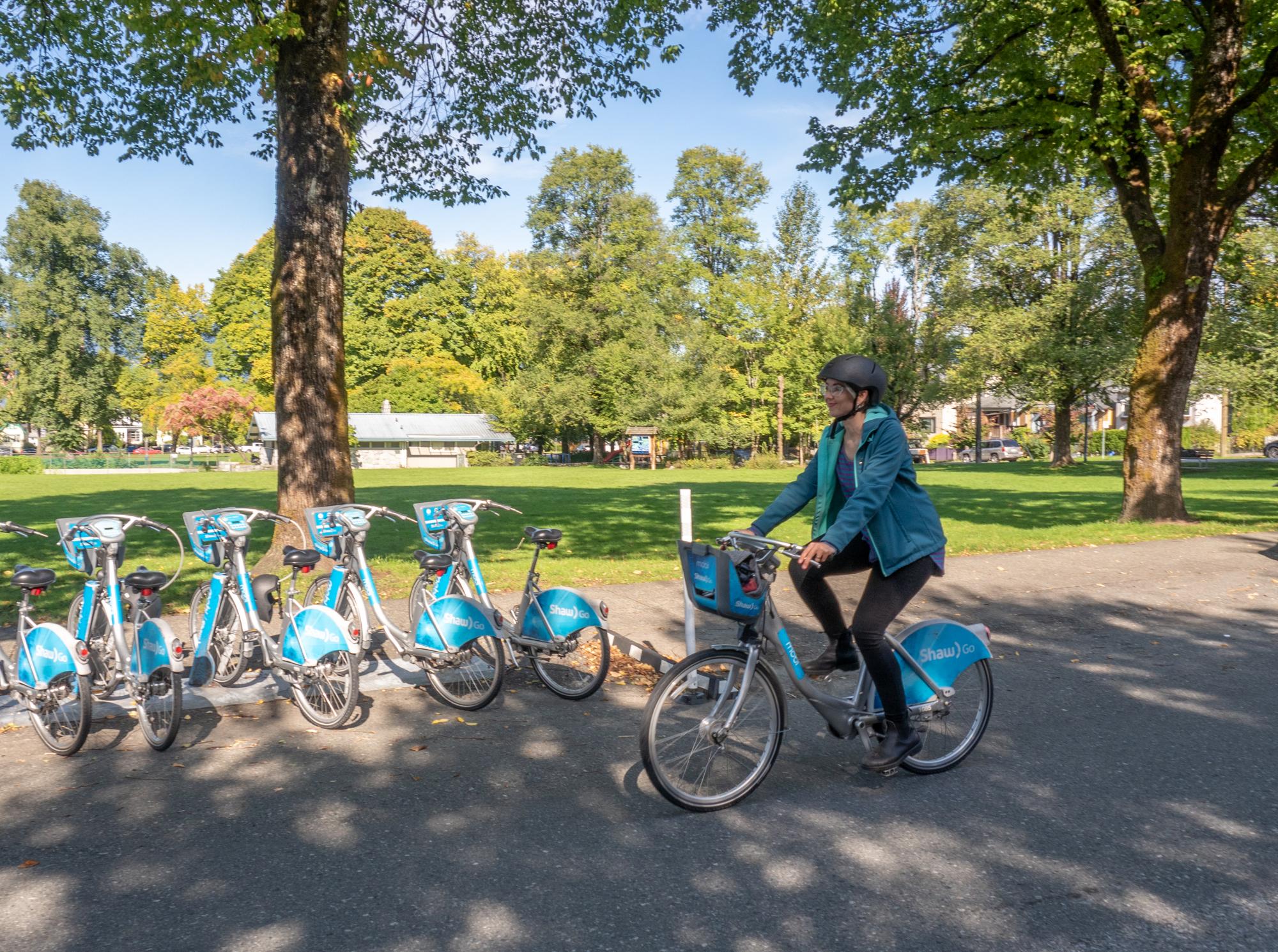 4. Do you own a bike? If so, why did you decide to sign up for Mobi by Shaw Go?
I have a few bikes, actually. But I don't always want to bring them with me if I'm going to the SkyTrain, or if I'm picking up my bike from the shop, or if I'm going to go out for drinks, or if I'm going somewhere that I'd be nervous leaving my bike locked up outside for a long time.
5. If you could change one thing about Vancouver streets, what would it be and why?
I'd have protected bike lanes on every major street & way more covered, secure bike parking all around the city. 
6. Do you have any words of advice or encouragement for people just getting started with multimodal transportation?
Multimodal is far more interesting than driving, you'll meet more people, see more of the world & have time to actually stop & smell the roses. It's totally doable with children & I think it gives them a much richer experience than sitting in the back of a car. Join a group on social media & crowd source advice on routes to take. Check out Translink's site for a video on putting bikes on buses, & info on all their other cycling amenities. 
7. Do you have an inspiring (or crazy) multi-modal story you would like to share?
My family started going camping without a car a few years ago & it's become our favourite way to travel. Our first big trip was to Galiano Island with another family: four bikes, four adults, four kids (age 5 & under), four days. It was a lot of fun, so the next year we decided to try going to Newcastle Island by transit. We even met another family heading to the same campsite on our second ferry who had come from Vancouver by transit too. You can read about these stories in more detail on my blog: 
Newcastle Island Camping by Transit
Galliano Island Camping by Bike
Big thanks to Lisa Corriveau for sharing her multimodal journey with us! 

If you're interested in multimodal transportation be sure to also check out our interview with Adrian Crook and stay tuned for our next member feature!