Multimodal Member Feature - Elicia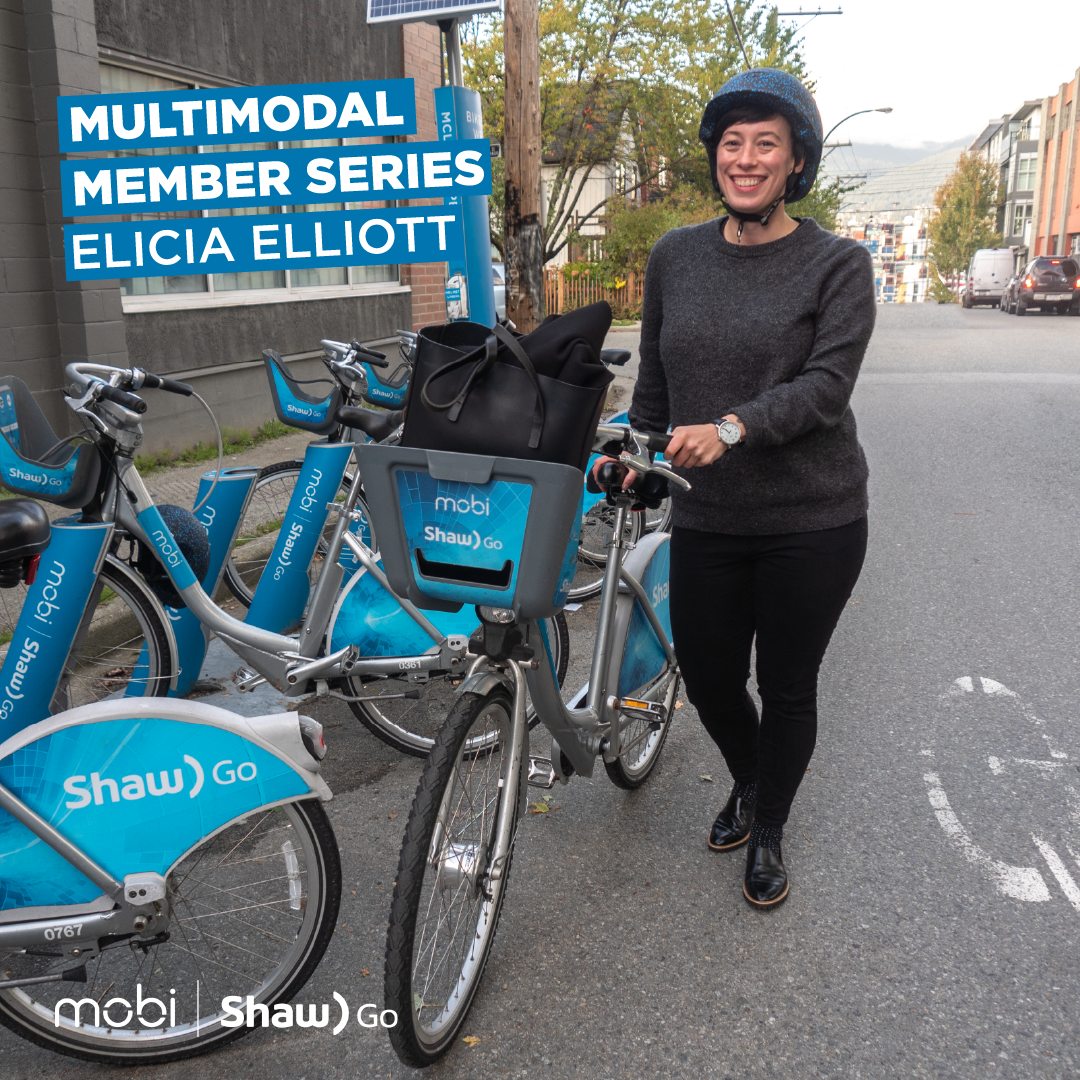 This is final part or our Multimodal Member Series in which we explore the stories of individuals who use multimodal transportation as their primary means of getting around. For our other Multimodal Member Features, check out Adrian Crook and Lisa Corriveau.

Our second feature is Elicia Elliott, a transportation planner living in Vancouver. Elicia is a Mobi by Shaw Go member and a Modo Ambassador. You can fine more of her multimodal adventures on her instagram @eetranspo




1. What is your favourite part of Mobi by Shaw Go? 

I had no idea how much demand for one-way cycling trips there was in my life until I became a Mobi member. I love the instantaneous convenience Mobi provides – especially when I can decide spontaneously with a friend or colleague to jump on bikeshare. My most common Mobi trip is at the end of a workday when I'm headed somewhere other than home. Earlier this year, I even made the decision to sell my bike and rely exclusively on Mobi. 

2. What is your favourite part of Modo? 

There's a lot to love about Modo, too! Aside from the general awesomeness that is carsharing, I am proud to be a member-owner-ambassador for Modo – they are a living wage employer, they're active community members, and they really listen to their membership in true reflection of their co-operative roots. 

3. How has the sharing economy changed the way you move around the city? 
 
The level of convenience and sense of independence that shared mobility affords makes a huge difference in my life. I'm proud to show family and friends visiting from elsewhere how possible it is to live without owning a car – or even a bike – in Vancouver. 

4. Do you have go-to transportation choices for certain activities (errands, work days, weekends)? 
 
I like to mix it up, and it's always different. I rely on Modo for bigger shopping trips and for long-distance trips around the region and province, and I rely on Mobi for shorter utility trips and for recreation – especially for seawall rides. 

5. If you could bring a new transportation option to Vancouver what would it be (doesn't have to be invented yet) and why?  

I think nonmotorized marine transportation options in False Creek would be fun! Imagine getting into a canoe to get to a meeting?! :D

6. Do you have any words of advice or encouragement for people just getting started with multimodal transportation?  

Trip chaining is the key to a fun and efficient multimodal life! Think about your day and which trips make the best sense to complete by various modes. Transportation organizations in the region have done a good job of co-locating transportation options so that making a combined trip with SkyTrain and Mobi, for instance, is quick and easy. 

7. Do you have an inspiring/crazy multi-modal story you would like to share? 

One of my favourite ways to travel is multimodally – it's fun to count up how many modes of transport I can use in one day when making a multi-legged trip, like to a gulf island or to another large city. I have yet to incorporate animals into multimodal transport, but maybe in 2020 I'll get the chance to fit horseback riding into a commute!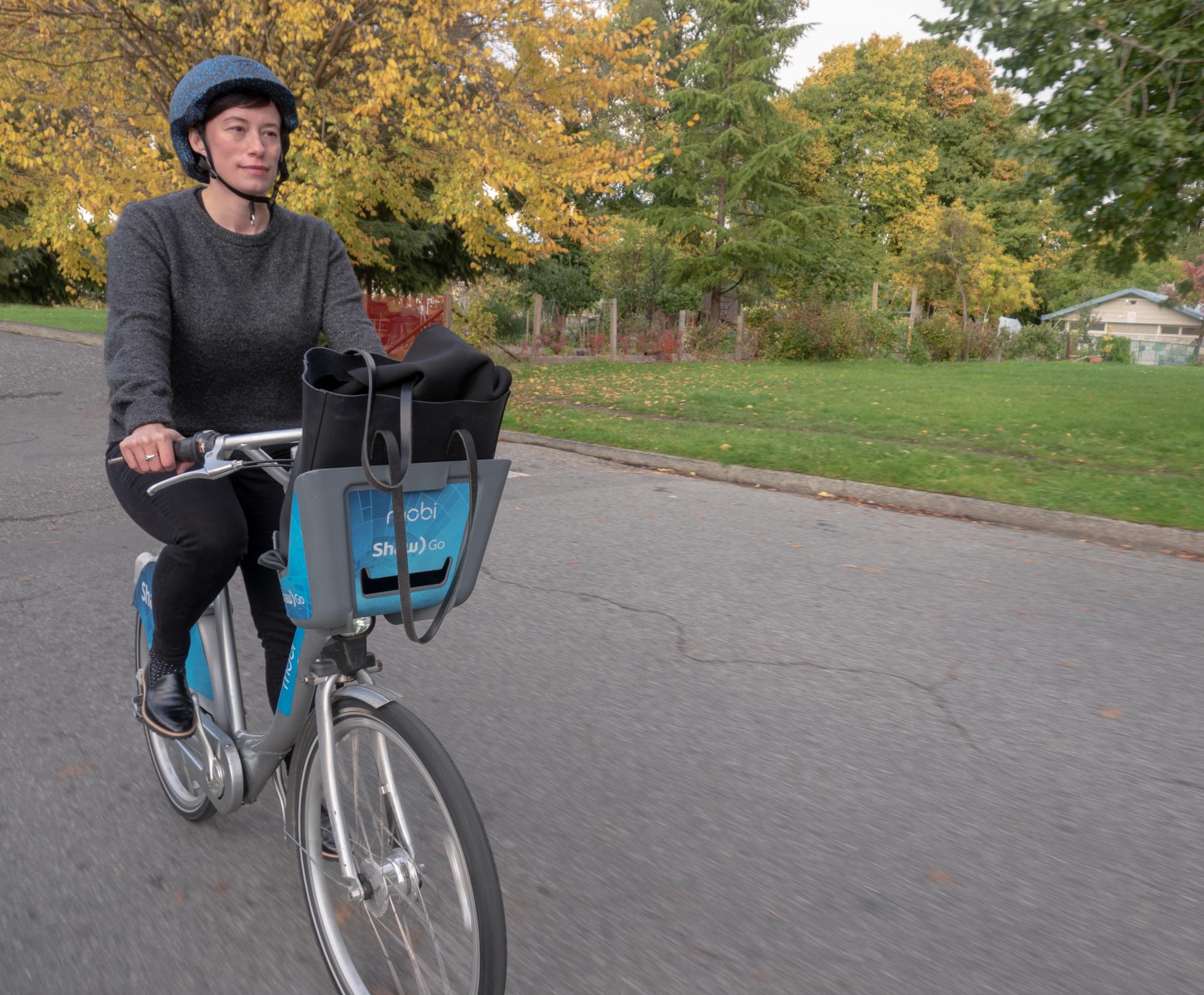 Big thanks to Elicia Elliott for sharing her perspectives with us. For more Multimodal Stories, be sure to check out Adrian Crook and Lisa Corriveau's interviews with us!