#ArtBike Q&A with Leanne Christie
We've partnered with the Eastside Culture Crawl this year to bring more art to the streets of Vancouver! We had 17 Culture Crawl artists submit their work to be featured on Mobi by Shaw Go bicycles, and then following a public vote, selected the top 5 designs. 

A huge thank you to all 17 artists who submitted their work, they were all fantastic pieces! 

The top 5 submissions are from Desiree Patterson, Hollis Nelson, Laura Clark, Leanne M Christie, and Victoria Mitchell. We had the pleasure of having them answer some questions about their respective pieces.

Here is our interview with Leanne Christie, be sure to check out the other 4 artist Q&A's as well!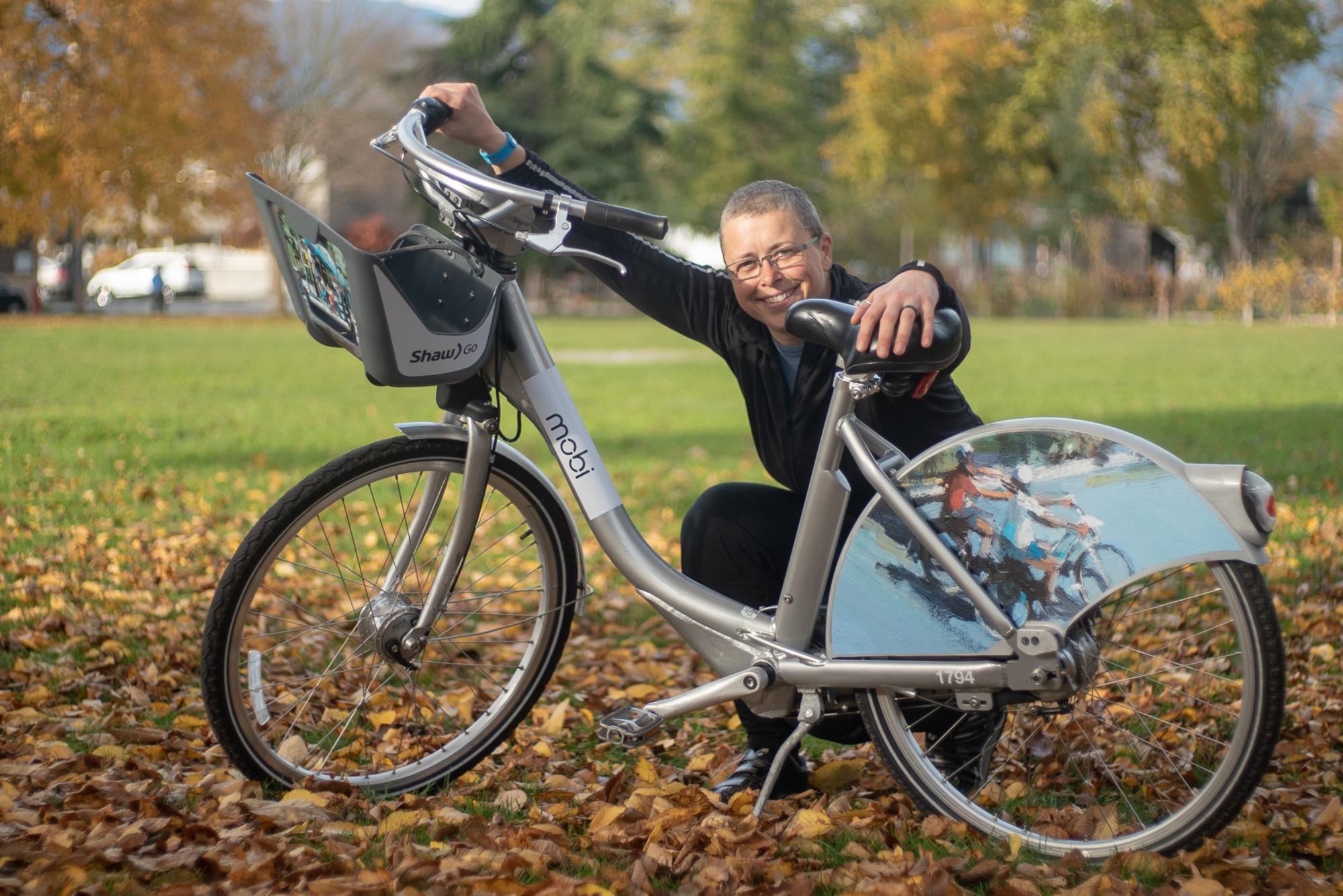 1. Can you tell us a bit about yourself and your art?

As a full time artist for the past 11 years my practice has been dedicated to the conversations that we have with our Urban environment, the impact that this has on our memory and the richness of our conversations with each other that the designed urban landscape facilitates. My paintings are not paintings, they are simply the recording of the dialogue between me as a human with the environment and me as an oil painter with my medium. Over the past year, the dialogues have grown deeper as I find a greater alignment with my South African and Canadian identity.
 
2. Have you participated in the Eastside Culture Crawl before?

Yes, I believe that my first year participating was in 2012 from the old studio at 233 Main Street. In 2017 I was working out of a garage somewhere after we lost our old space and before I became a tenant of BC Artscape. As a result it was not possible to participate in the Crawl.
 
3. Where do you draw your inspiration when creating art?

The urban conversations. Over the first 10 years of my practice I was a daily bicycle commuter from my home in Coquitlam to my studio in the DTES and sourced my inspiration from the uncomposed, shared moments on the street as I passed through neighbourhoods and interacted with others moving through the roadways. Since January 2019 I have been raising a PADS puppy (so no bicycle commuting) and this has concentrated my inspirations. Now we interact with the urban not only visually but through smell, sounds and body language and instead of being a passing-through-observer, we interact intimately with our fellow participants on the street. This has dramatically impacted the richness and depth of the dialogue I now have with my work and subject.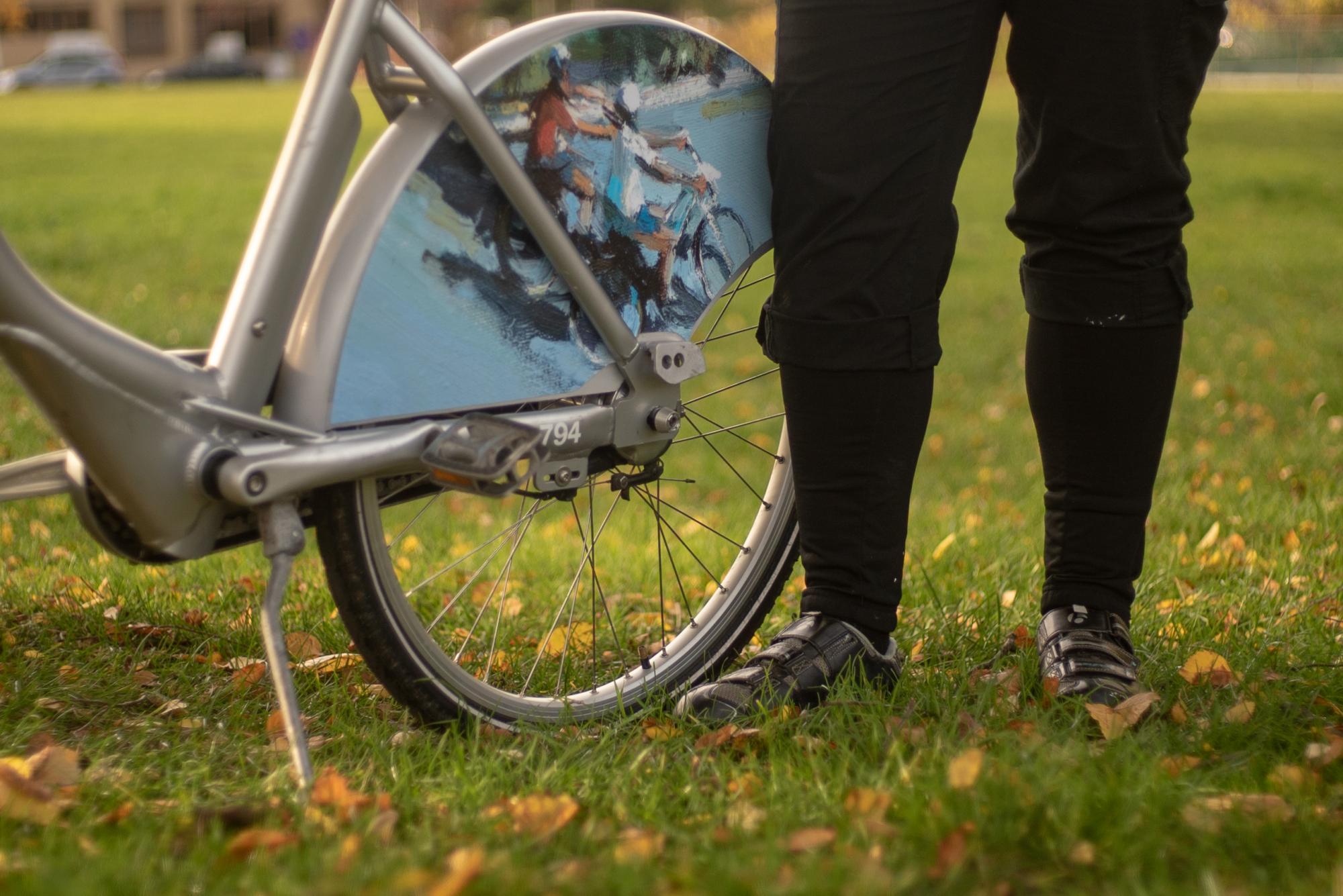 4. Tell us more about the design you submitted?

The design submitted was sourced from the details of 3 different paintings which all included cyclists. The cyclists form, no matter what they are riding, has always struck me as deeply beautiful and I love the morning and afternoon ballet performed by the flow of cyclists freely moving through the city when everyone else is imprisoned in tin cans not getting anywhere. Cyclists often find their way into my work and I have fantasized about seeing them released from the paintings as they now will be.
 
5. What is the main message of your work?

I am not sure that paintings should carry messages as there are so many other forms of art which are more appropriate to carry this burden. A painting and specifically an oil painting, has so much more potential than this as it is a very human medium with numerous communicative properties that penetrate to the core of who we are. My work commits to pushing my mediums inherent qualities to impact and engage. 
 
6. Where can members find your art online/offline?
 
Online
Website: www.leannemchristie.com
Instagram: @leannemchristie
Facebook: @leannemchristie
 
7. What's the best piece of advice you've been given as an artist?

Persevere and pierce the noise by making sure that the work has the integrity to stand for itself.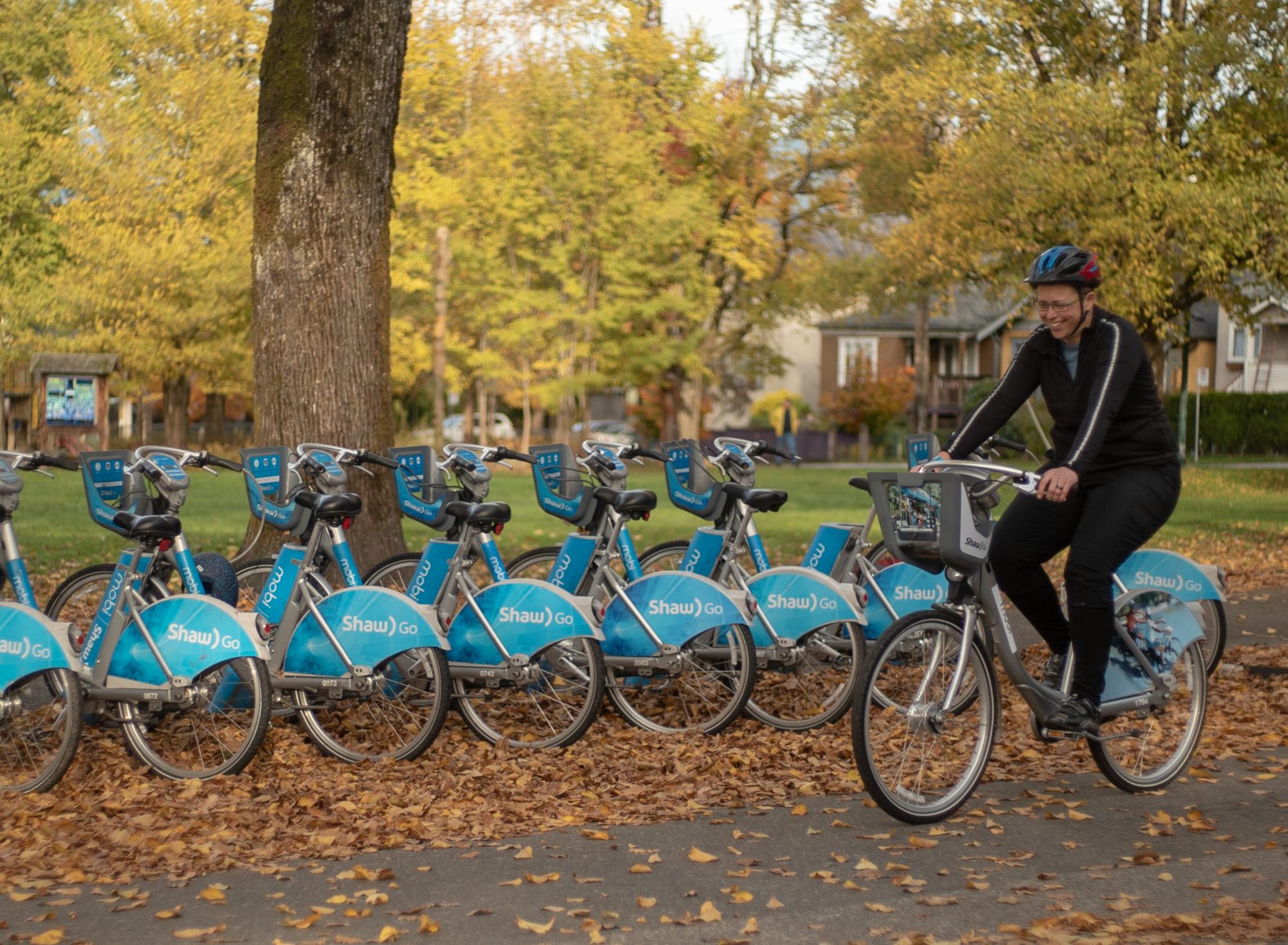 Thank you to Leanne for coming in and for allowing your work to cruise through Vancouver's streets!

We hope you enjoy learning a bit more about the stories behind our new Art Bikes - Next time you ride one, be sure to tag us social media so we can see the rides these bikes will go on!