#ArtBike Q&A with Hollis Nelson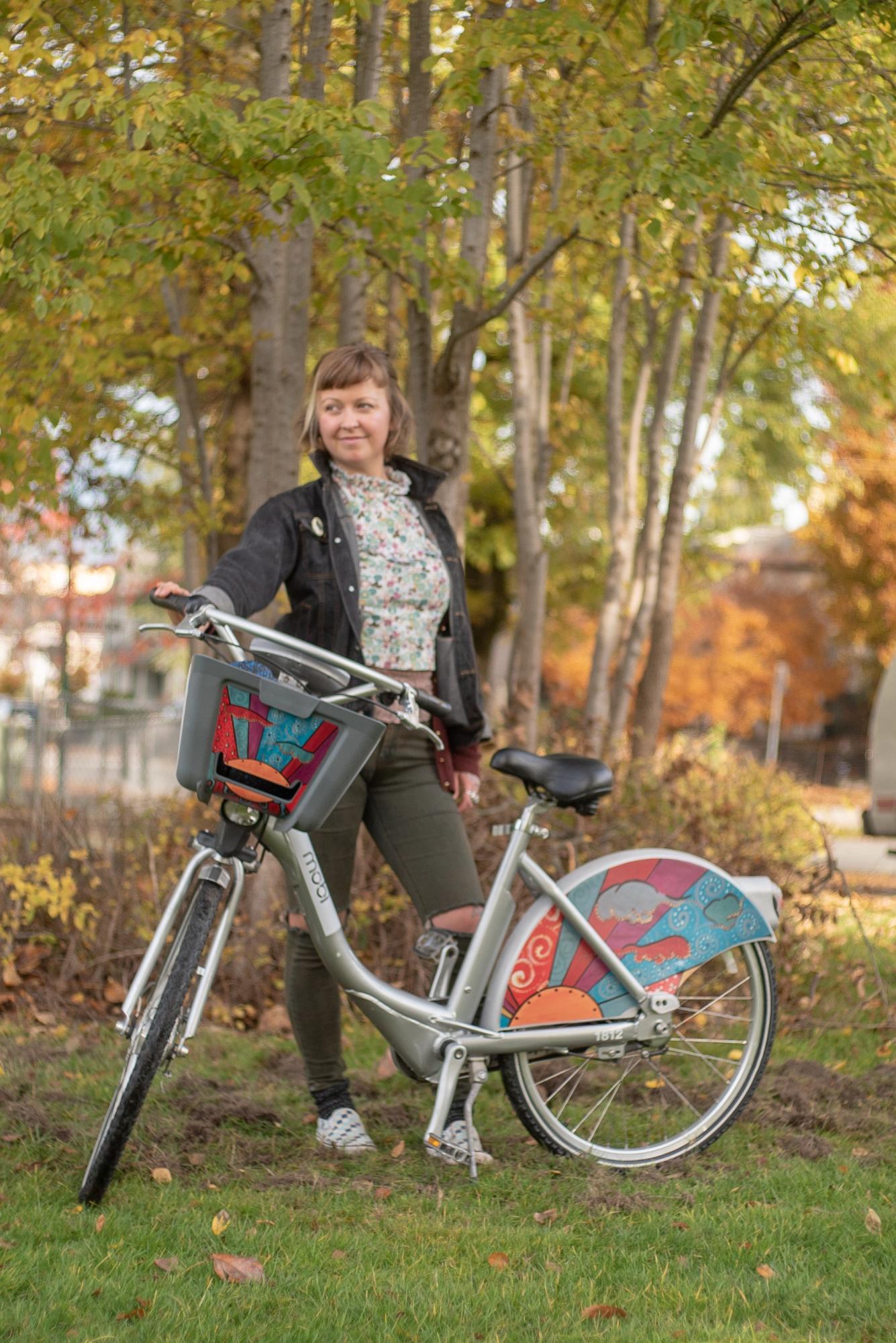 We've partnered with the Eastside Culture Crawl this year to bring more art to the streets of Vancouver! We had 17 Culture Crawl artists submit their work to be featured on Mobi by Shaw Go bicycles, and then following a public vote, selected the top 5 designs. 

A huge thank you to all 17 artists who submitted their work, they were all fantastic pieces! 

The top 5 submissions are from Desiree Patterson, Hollis Nelson, Laura Clark, Leanne M Christie, and Victoria Mitchell. We had the pleasure of having them answer some questions about their respective pieces.

Here is our interview with Hollis Nelson, be sure to check out the other 4 artist Q&A's as well!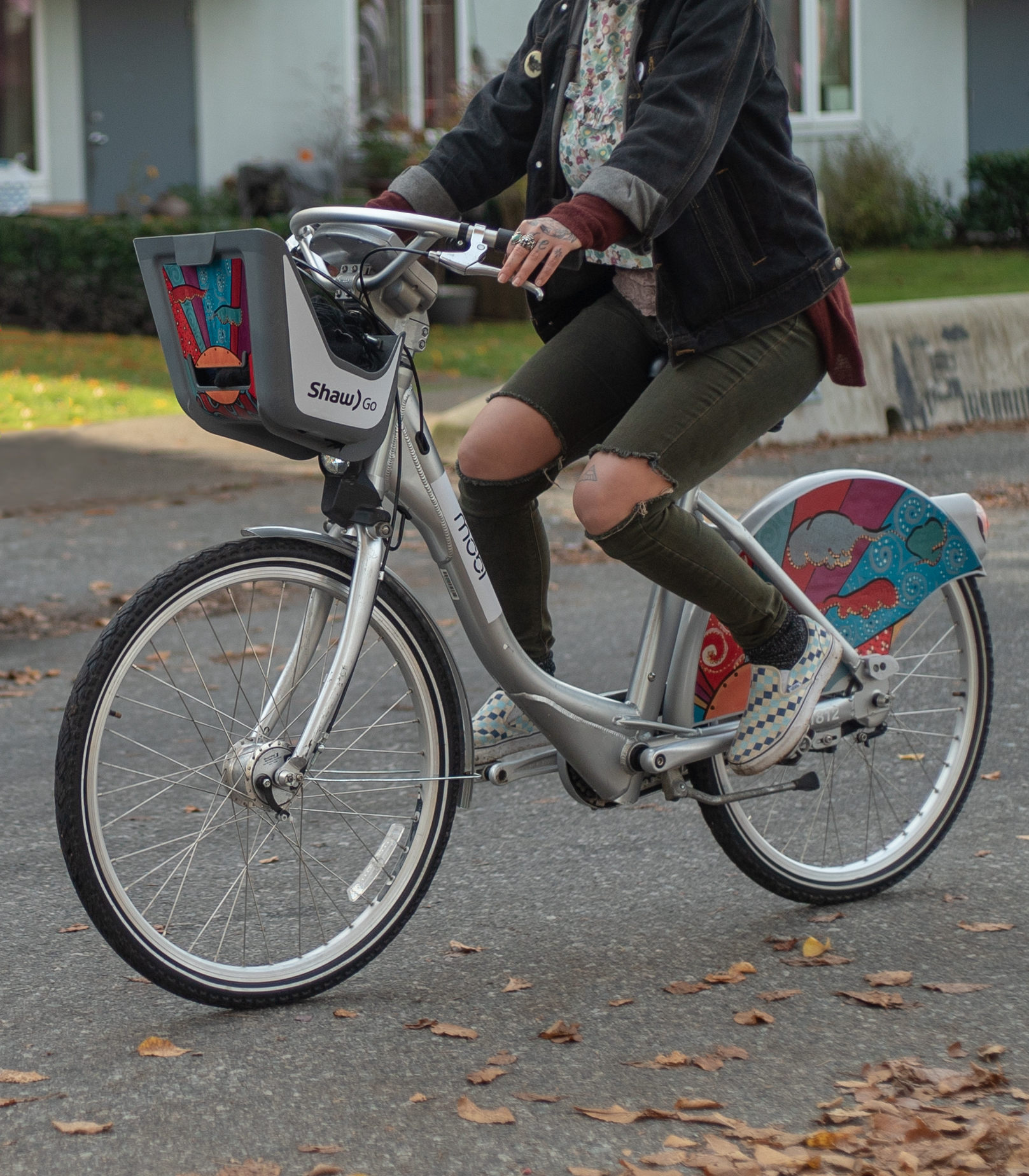 1. Can you tell us a bit about yourself and your art?

I was born in Vancouver and grew up with two brothers out in in New Westminster. I was a shy kid who was homeschooled up until high school. Creating art was always a place to go to access healing. These days I paint on recycled clothing, mostly but not exclusively second hand leather. I think recycling is so important and I love the idea of people wearing art out in the world.
2. Have you participated in the Eastside Culture Crawl before?
Yes I have! This is my 4th year participating in Culture Crawl
3. Where do you draw your inspiration when creating art? 
I draw my inspiration from what's around me. Sometimes its nature, mountains, trees, sometimes its images I come across in the world, advertising, on Instagram, sometimes its the artists that I am surrounded by in my shared studio space. 


4. Tell us more about the design you submitted?
When I was thinking about designing art for Mobi bikes the fall rains were coming down so I was inspired to create a design to really pop its colour and stand out in our rain-city streets. 
5. What is the main message of your work?
Be bold, be yourself, do what you love, follow your dreams.
6. Where can members find your art online/offline?
Online

Website: www.hollisnelson86.com
Instagram: @hollisnelson86 

Offline 

Members can find me at my studio space at Sunrise Studios, 1182 East Hastings
7. What's the best piece of advice you've been given as an artist? 

It is not your job to determine if what you are making is good or bad, it is your job to make it. Keep doing your job.

Thank you to Hollis for coming in and for allowing your work to cruise through Vancouver's streets!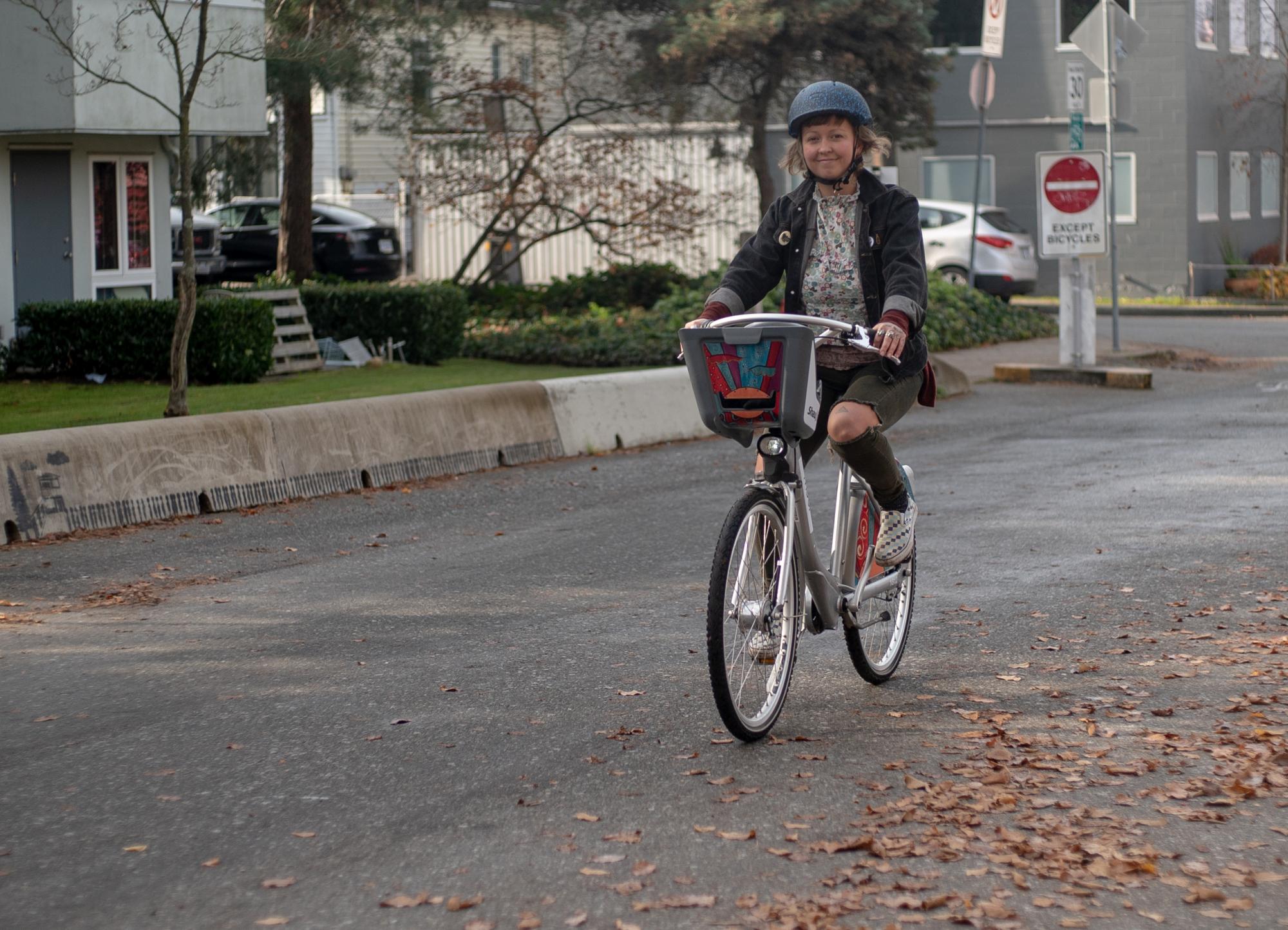 We hope you enjoy learning a bit more about the stories behind our new Art Bikes - Next time you ride one, be sure to tag us social media so we can see the rides these bikes will go on!