#ArtBikes 2020 Artist Spotlight - Alternatives Gallery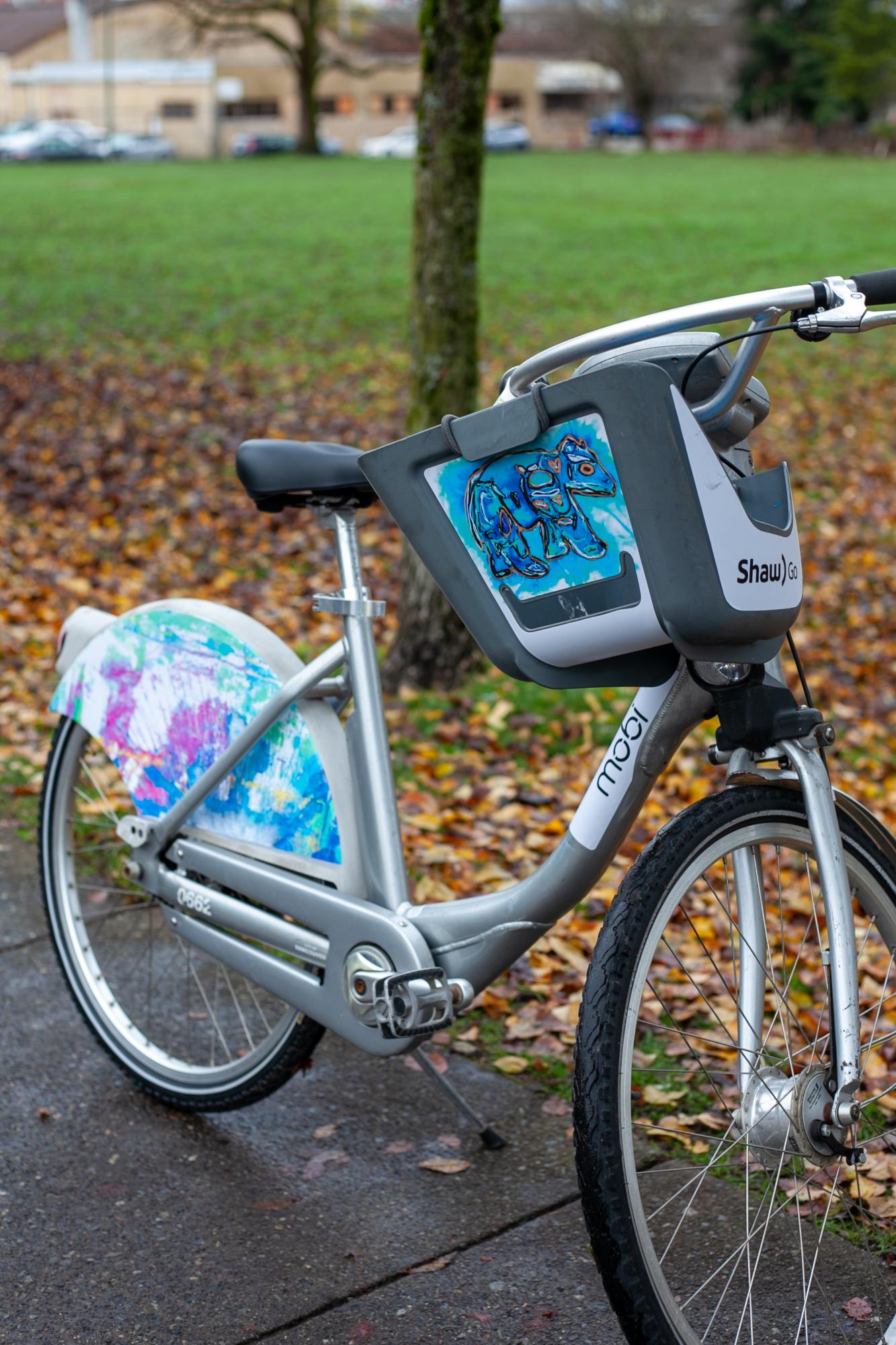 Introducing our most collaborative
Eastside Culture Crawl
#ArtBike to date! This bike, from various artists at Alternatives Creations Gallery and studio is a great reflection on how art can be shared between several people (kind of like our bikes)!
About Alternatives Creation:
Alternatives Creations, located in East Vancouver, is a studio and gallery that supports artists with developmental disabilities. Our studio provides the opportunity for artists to hone their skills, working both figuratively and abstractly and sometimes the space in between.
1. Have you participated in the Eastside Culture Crawl before?
Yes, our studio has been collaborating with the Eastside Culture Crawl since 2010 and look forward to carrying on our long and expressive relationship.
2. Where do you draw your inspiration from when creating art?
Our inspirations as a collective of artists come from the conversations we have, sharing the interests that guide us and supporting one another in our artistic journeys. It's our curiosity that drives us to learning new techniques to creatively express ourselves.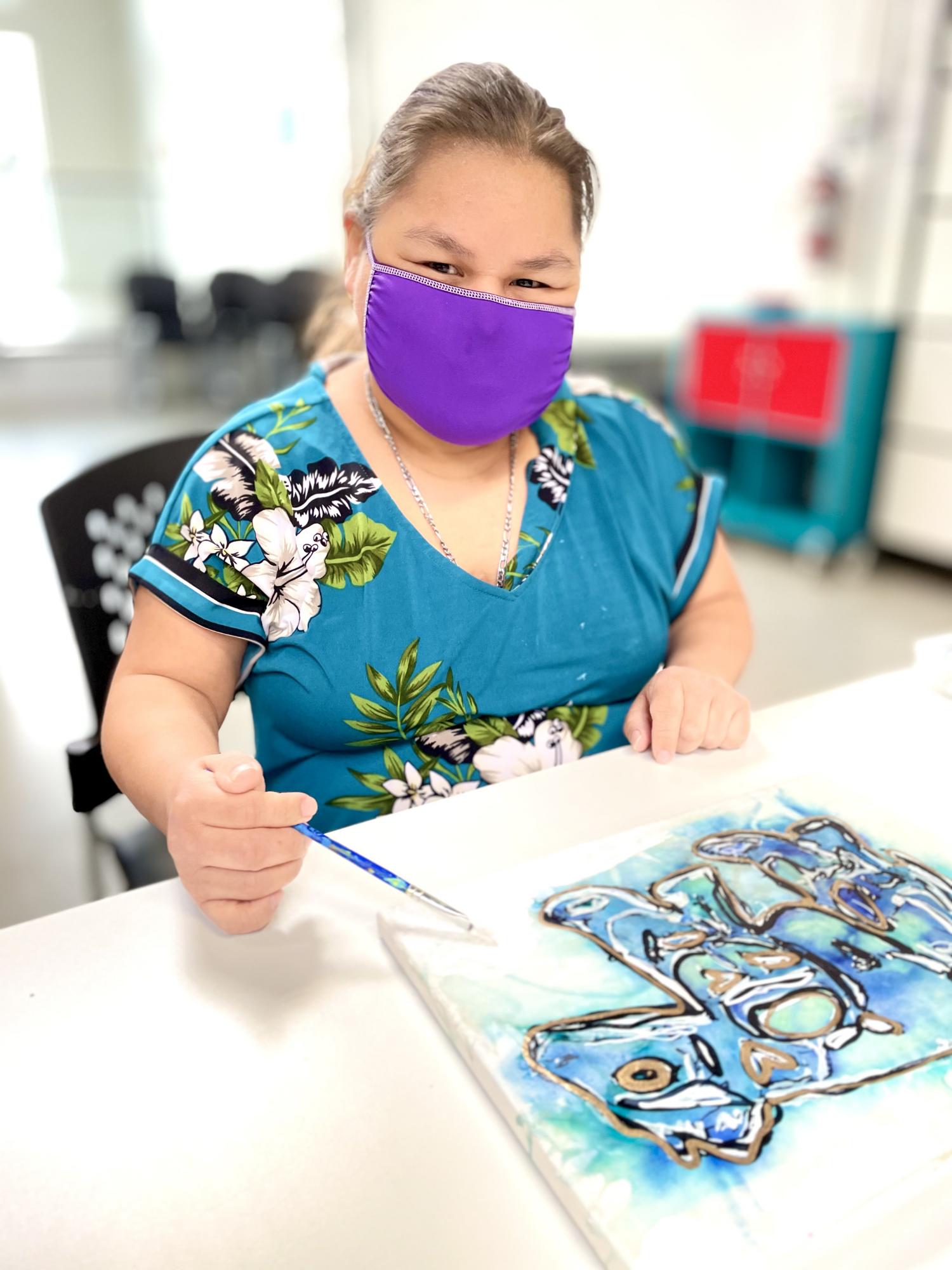 3. Tell us more about the design you submitted?
"Polar Bear" Artist Deidre Snow
Deidre is of the Nuxalk Nation of Bella Coola and visits the area often. Deidre loves the wildlife of the area. Particularly bears. While Polar Bears are not of this region of BC, she has chosen to create a Polar Bear for this project.
"Beautiful Damage" Artists Sally Zhou, Samira D'Souza.
Sally and Samira collaborated on this recycled canvas and decomposed it creating a feminine piece showing that there is still beauty, light and vividity in decomposed abstract art. This piece in its raw form was originally created by another studio artist and with collaborations from various artists throughout the creative process. It is a true collaboration from the collective.
4. What is the main message of your work?
Every person has the ability to create beautiful artwork. Communities are richer when everyone is included and given a chance to make a contribution.
5. Where can members find your art online/offline?
Online
Alternatives Gallery and Studio:
https://alternativesart.ca/
Inclusion Art Show and Sale: 
https://www.inclusionartshow.com/#!
Pacific Arts Market online store: 
https://bit.ly/3fHq3IW
Eastside Culture Crawl: 
https://culturecrawl.ca
Offline
Alternatives Studio and Gallery is located at 1659 Venables Street, Vancouver BC.
This bright, spacious and fully accessible studio and gallery space is located in the heart of East Vancouver's creative hub; just off Commercial Drive on Venables Street, located steps away from the newly opened East Van Brewery, Uprising Breads Bakery, and just a block away from Britannia Community Center.
Currently due to the pandemic we are not able to have in person viewings of the art but our art may be viewed street side through the windows. As well, we are not able to rent our space after operating hours as previously done, however we look forward to a time when we may return to full operations and share our wonderful studio and gallery.
6. What's the best piece of advice you've been given as an artist?
We think of our art as a visual conversation, and a record of our journey.