#ArtBikes 2020 Artist Spotlight - Laurie M Landry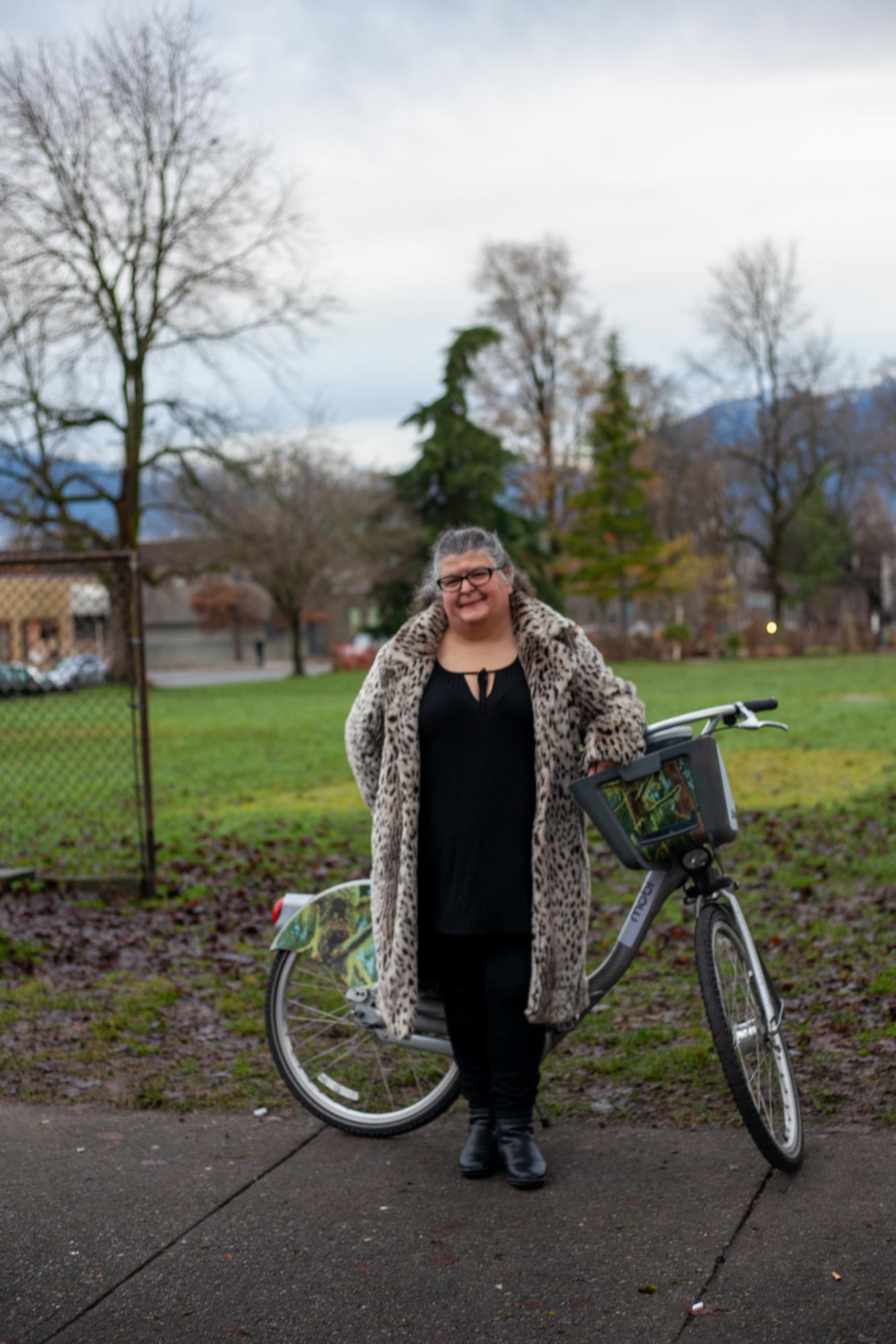 You may have spotted this years five unique #ArtBikes already, but now is your chance to learn all about them! Over the next several weeks, we're doing a Q&A with the five amazing Eastside Culture Crawl artists who created this year's bikes.

First up is Laurie M Landry with "Storyteller at Cathedral Grove"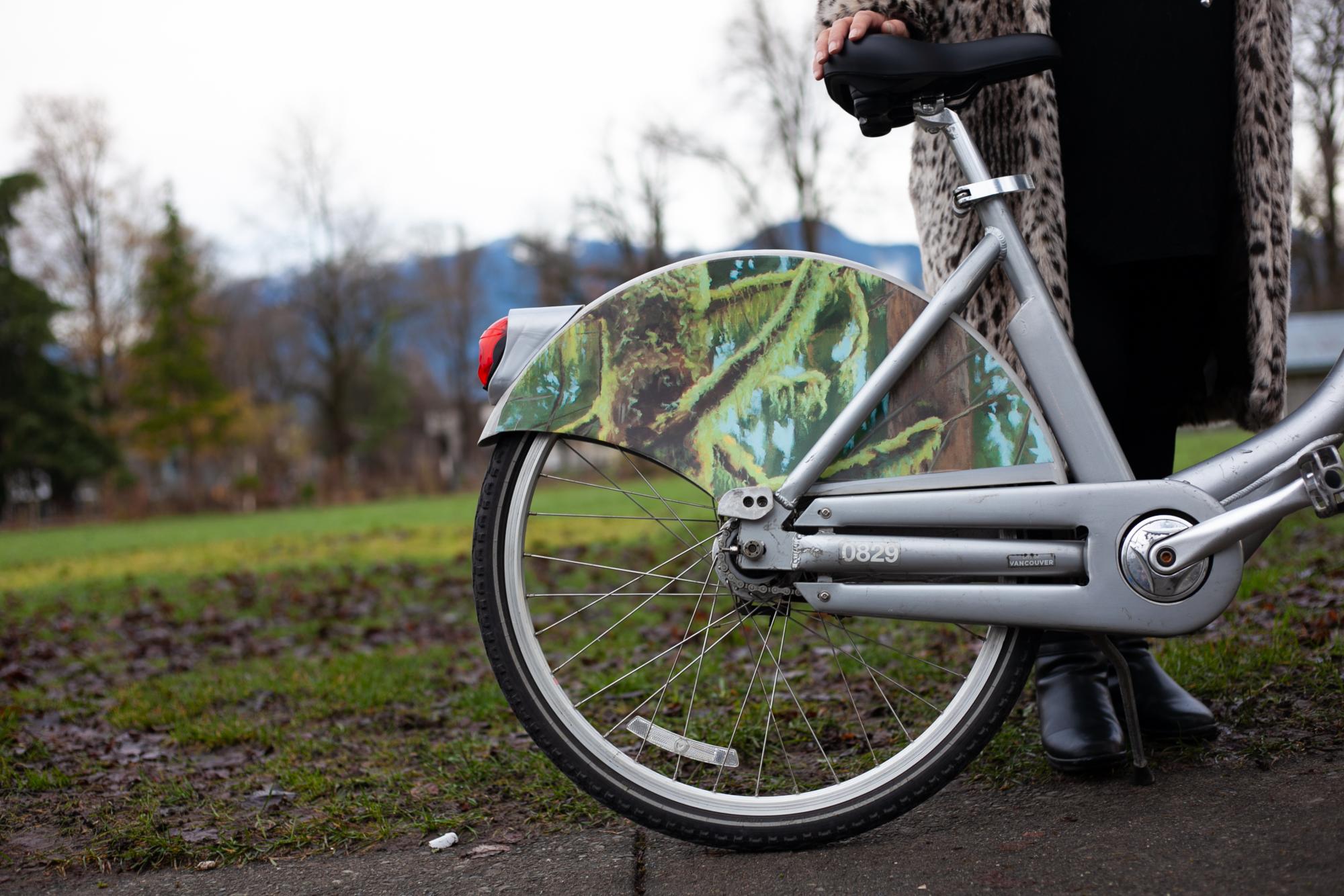 Laurie M Landry attended Wells' Island Mountain School for the Arts in the late 1970s, and completed the Emily Carr University of Art & Design's Fine Arts Techniques program in 2008. She has since continued training with mentor programs and in-class workshops, including Studio Escalier in Paris, France, and Toni Onley Artist Project, Wells, Canada. Laurie has exhibited in several galleries in BC, and has been awarded Research & Creation and Professional Development grants from The Canada Council for the Arts.
Laurie works out of her studio in Chinatown, Vancouver, BC. She paints in oil, and specializes in both realism in portraits/figuratives, and abstraction, drawing on her experience as a Deaf woman

2. Have you participated in the Eastside Culture Crawl before? 

My third year this year, so yes
 
3. Where do you draw your inspiration from when creating art?
 
When I create my art, I draw from people and nature. I am fascinated with other people, how they present themselves, and how they interact within their own world, hence I seek out Deaf subjects.
 
4. Tell us more about the design you submitted?
 
Storyteller at Cathedral Grove was inspired by the trees at Cathedral Grove on Vancouver Island. Each tree was majestic, and they seem to be whispering something whenever I stop to admire the scene. I believe in the First Nations' philosophy that everything is related, that trees are a part of us, and we are a part of them. So, this tree, I imagined it to be a storyteller, in full regalia, telling us tales of the forest.
 
5. What is the main message of your work?
 
Humanity. We are all human, and we are interconnected, and I hope my works share that.
 
6. Where can members find your art online/offline?
 
Right now, I have an exhibition called Audiometry, a series of abstract works based on my audiology tests, at the Britannia Gallery in the Britannia Library, Vancouver, BC.
 
Online, I am at laurielandry.com and my Instagram handle is @laurieartist.
 
7. What's the best piece of advice you've been given as an artist?
 
Artmaking is not a competition. The only person you should ever compare yourself to is yourself. Also, show up to work, even if you don't feel like it - it's work, so show up.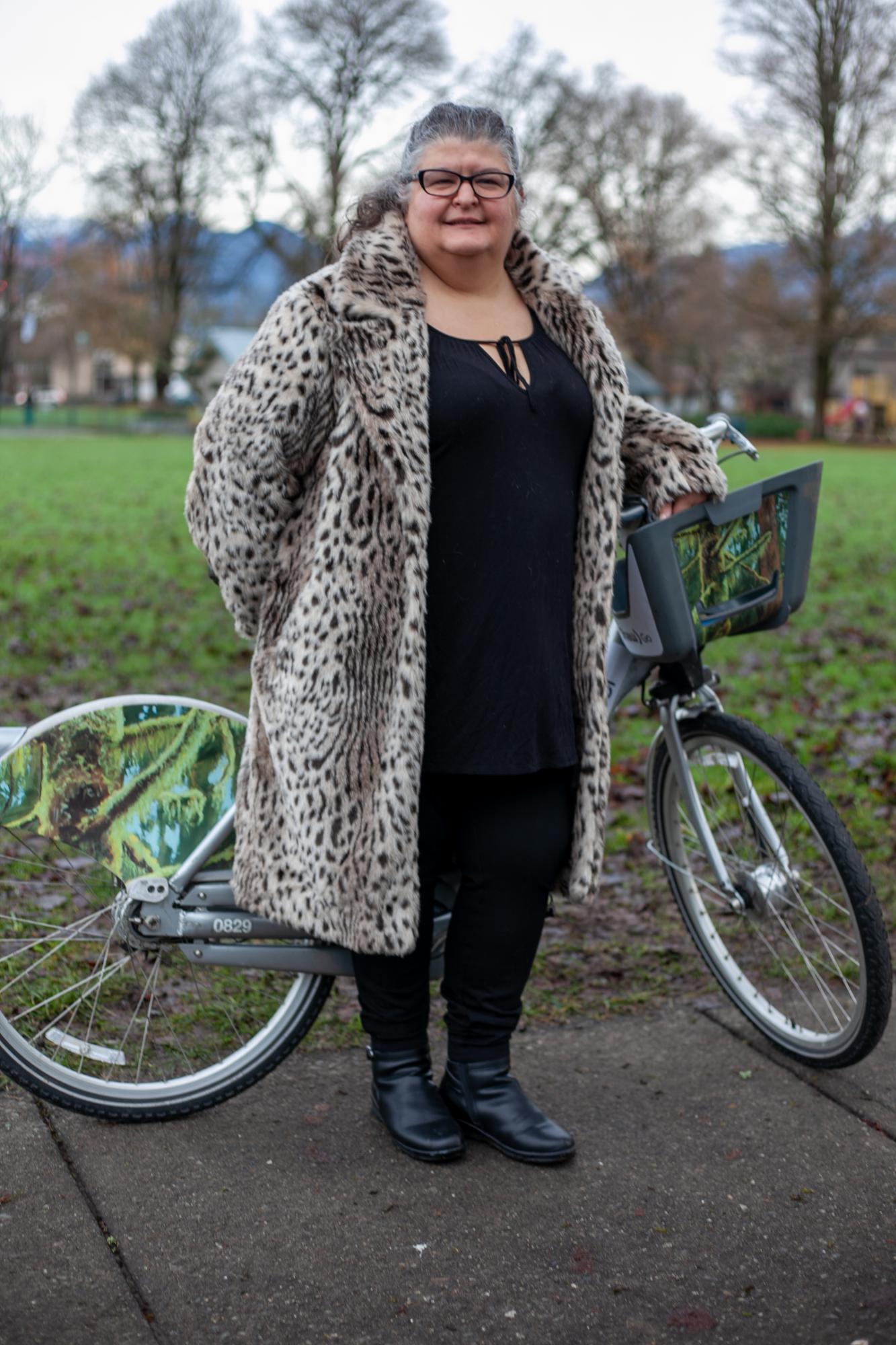 Thank you to Laurie for sharing her art with Vancouver, and stay tuned for the next four artist profiles!