Valet Service for Your Mobi by Shaw Go!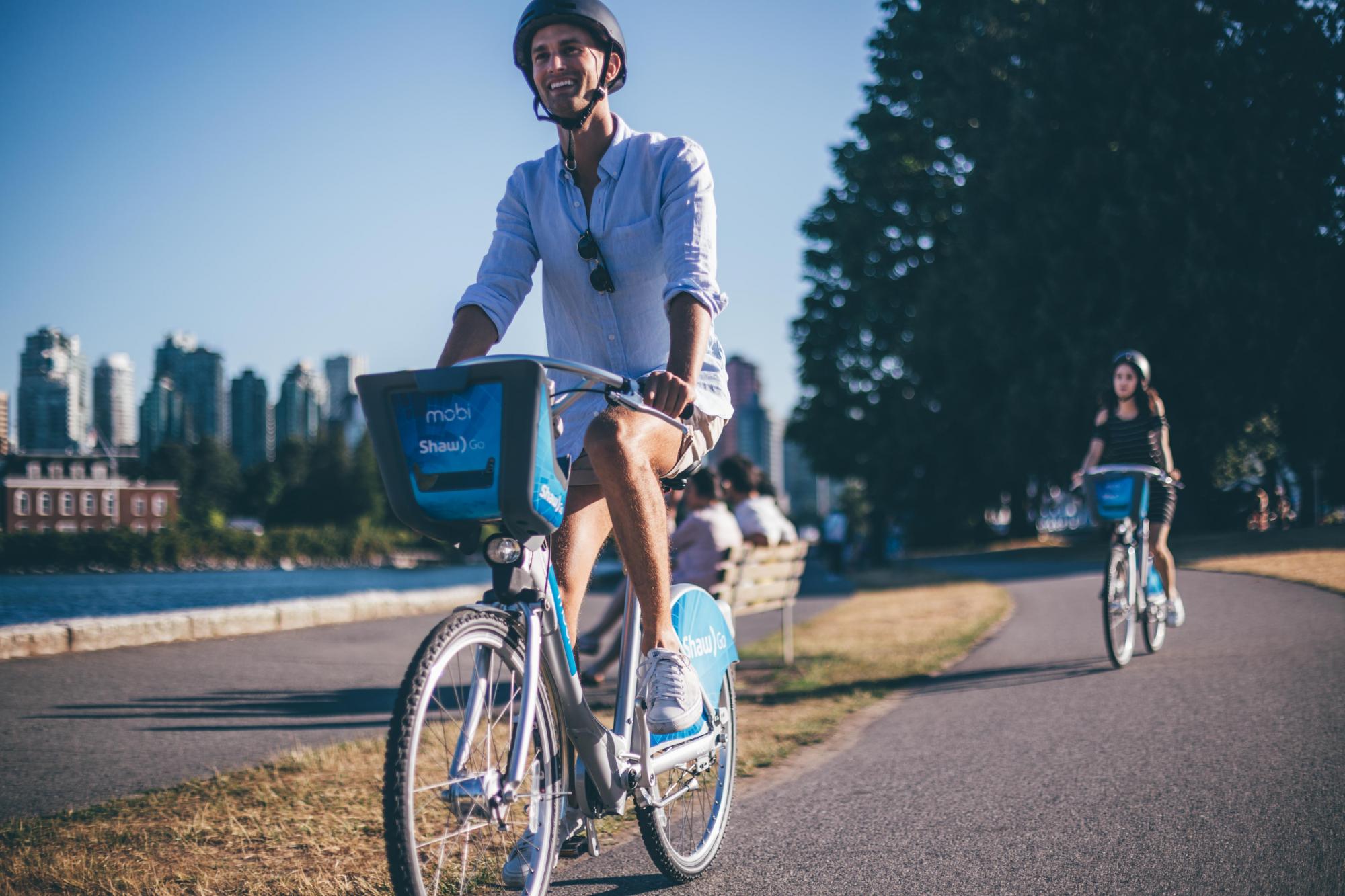 This summer we're making it easy to get to and from in Vancouver! We've partnered with BEST and TransLink to provide a convenient and reliable transportation option during the city's most popular events and festivals. BEST will be designating space in their Bike Valet to accommodate Mobi by Shaw Go so you never need to stress about parking.

Whether you use bike share for your entire trip or as an extension of existing transit services we encourage you to build us into your commuter route! Leave your personal bike or car at home and let's take the stress of parking off your shoulders.
How the Bike Valet works.
It's simple! Ride your Mobi by Shaw Go bike to the Valet at one of the events listed below, and we'll take care of the rest - like ending your ride. When you're ready to leave, let the Valet know you'd like to take a Mobi by Shaw Go bike and we'll roll one around for you. If no bikes are available at the Valet you can always grab a bike from a nearby station. Just use the
Mobi by Shaw Go app
or visit our
website
to find the nearest station.  
What to look for.
Keep your eye out for BEST's green tent and flags with the words Bike Valet and a blue Mobi by Shaw Go banner. The large corral of bikes will be hard to miss. If you can't locate the Bike Valet ask one of the event staff to point you in the right direction. 
Events we'll be at.
End your Mobi by Shaw Go ride with the Bike Valet at the below events. Exact locations of The Bike Valet will be annouced on our social media so be sure to follow us on
Facebook
,
Twitter
, and
Instagram
. 
Date: July 1
Location: Granville Island (Bike Valet at Ocean Concrete)
Canada Day at Granville Island is bursting at the seams with culturally diverse national pride! Around every corner you'll find live entertainment, family activities, art and mouth watering food, inviting you to embrace the rich tapestry of our multicultural nation.
Dates: July 2, 9, 16, 23, 30, Aug 6, 13, 20
Location: Second Beach in Stanley Park
The Summer Cinema Series returns to Second Beach in Stanley Park this summer for another season of movies under the stars. Movies are shown every Tuesday night in July and August after sunset (weather permitting) beside the beach. They offer free space on the Grand Lawn at Ceperley Meadow for up to 5,000 people every night, and you don't need a reservation. Guests may bring their own lawn chair or blanket, but they also sell blankets at the Fresh Air Cinema Snack Bar.
Date: July 6
Location: West 4th Avenue (Bike Valet at Cypress Street between 5th & 6th Ave)
The West 4th Avenue Khatsahlano Street Party is Vancouver's largest free Music + Arts Festival! Khatsahlano, features multiple stages showcasing more than 50 of Vancouver's top musical performers as well as the eclectic work of local artisans and street performers. This 10-block street fair, spanning from Burrard to MacDonald Street also features a wide variety of food options, bustling patios, giveaways, special activities, and licensed beer gardens!
Date: July 31 and August 3
Location: Second Beach Park
The unforgettable energy of the Celebration of Light returns for its 29th year with a thrilling line-up of pyrotechnic performers featuring competing teams from India, Canada, and Croatia. There is nothing quite like fireworks. Come together with family and friends and arrive by Mobi by Shaw Go and forget the stress of finding parking. Just end your trip with The Bike Valet and you can decide later if you want to ride home or not.
Date: Aug 4
Location: Sunset Beach
Through sparkling sun or sprinkling rain, the Vancouver Pride Parade and Festival paints the city with rainbow hues. Celebrating its 41st anniversary in 2019, the free and inclusive festival reflects the spirit of the LGBTQ2+ community and reminds us that Pride is for everyone. Pride's diverse events are united by the critical message that individual uniqueness should be celebrated.  
Date: November 14-17
Location: East Vancouver
The East Van Cultre Crawl hosts an annual 4-day visual arts festival the in November that involves artists on Vancouver's Eastside opening their studio to the public. The event involves painters, jewelers, sculptors, furniture makers, weavers, potters, printmakers, photographers, glassblowers; from emerging artists to those internationally established.  
---
We would like to thank
TransLink
for helping to make this partnership possible.