The Differences Between Bike Rental Shops and Public Bike Share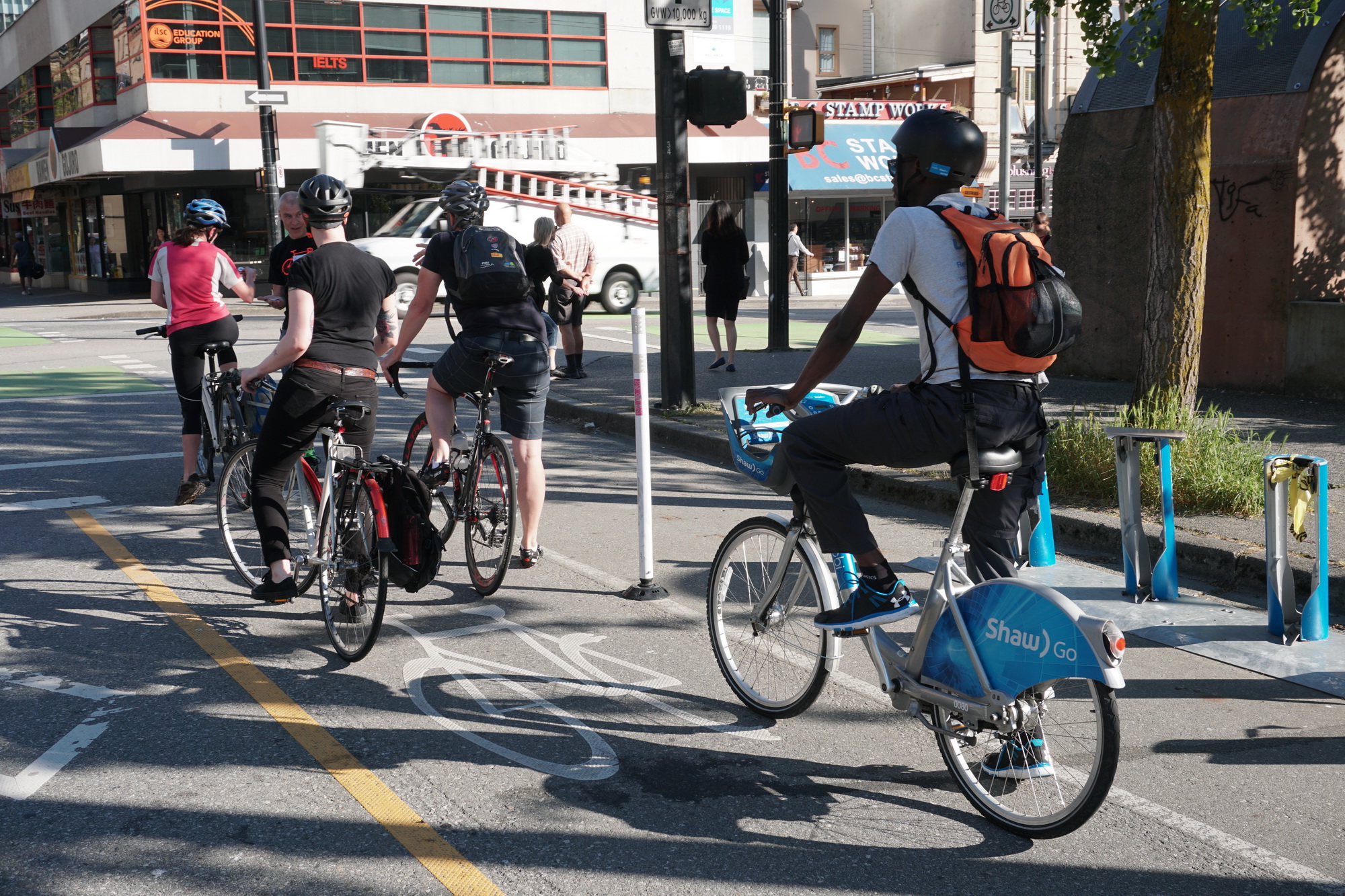 Bike rental shops and public bike share both provide great options for acquiring a bicycle for short term use and exploring Vancouver. However, there are differentiating factors between the two services offered and depending on what your needs and desires are, one service will most likely suit your needs more than the other.

We have listed six important factors to take into consideration when choosing between bike rental shops and bike share. Which one works for you?
 
Bike Rental
Public Bike Share

Demographic

Visitors to Vancouver who don't want to worry about trip length and times. Intended for multiple hour rides.
Commuters and urban explorers who want to take multiple trips that are 30 minutes or less.

Pricing

The longer you rent the better the price. Average price breakdown:
1hr: $8.50
2hr: $17.14
6hr: $25.71
Cost for 24 hours of unlimited 30 min trips becomes significantly more expensive as time accumulates and trips are longer:
Eg. Day Pass rates (before tax):
30min (unlimited # trips in 24 hours) $12
2hr (consecutive): $30
6hr(consecutive): $78

Equipment

Variety of bikes (electric bikes, tandem bikes, Trail-A-Bike) for all ages. Baby seats are also available at some shops.
7 gear bike with front basket and one size fits most helmet. Stations located every 2-3 blocks within the service area.

Age Requirements

All ages welcome. Allows for minors and children with permission from legal guardian.
Registration restricted to 19+ but youth 12-18 years old are allowed to ride with permission from legal guardian.

Accessibility

Variety of bike rental shops located within Vancouver. Visit https://www.mobibikes.ca/en/local-bike-shops for a list of locations. Trips start and finish at the bike shop.
100+ docking stations with 1,100+ bikes in the service area. Trips start and end at any station within service area 24/7.

Customer Service

Face to face customer service when renting a bike.
Phone, email, and social media customer service. Stations and payment options are available on the website and on the mobile app.

Bike Rentals:
Bike rentals are ideal for visitors who are interested in cruising the city for multiple hours at a time. If riders have children, need a mobility aid, or are looking for a specific type of bike, bike rentals have a variety of options and are able to cater to unique needs.
 

Image pricing updated Winter 2019. Current pricing may differ.

Public Bike Share:
Bike share is ideal for short one way trips and for visitors who want to explore Vancouver like a local. Bike share gives users the freedom to pick up a bike and drop it off at any station in the service area, 24/7 365 days a year.  
 

Image pricing updated Winter 2019. Current pricing may differ.