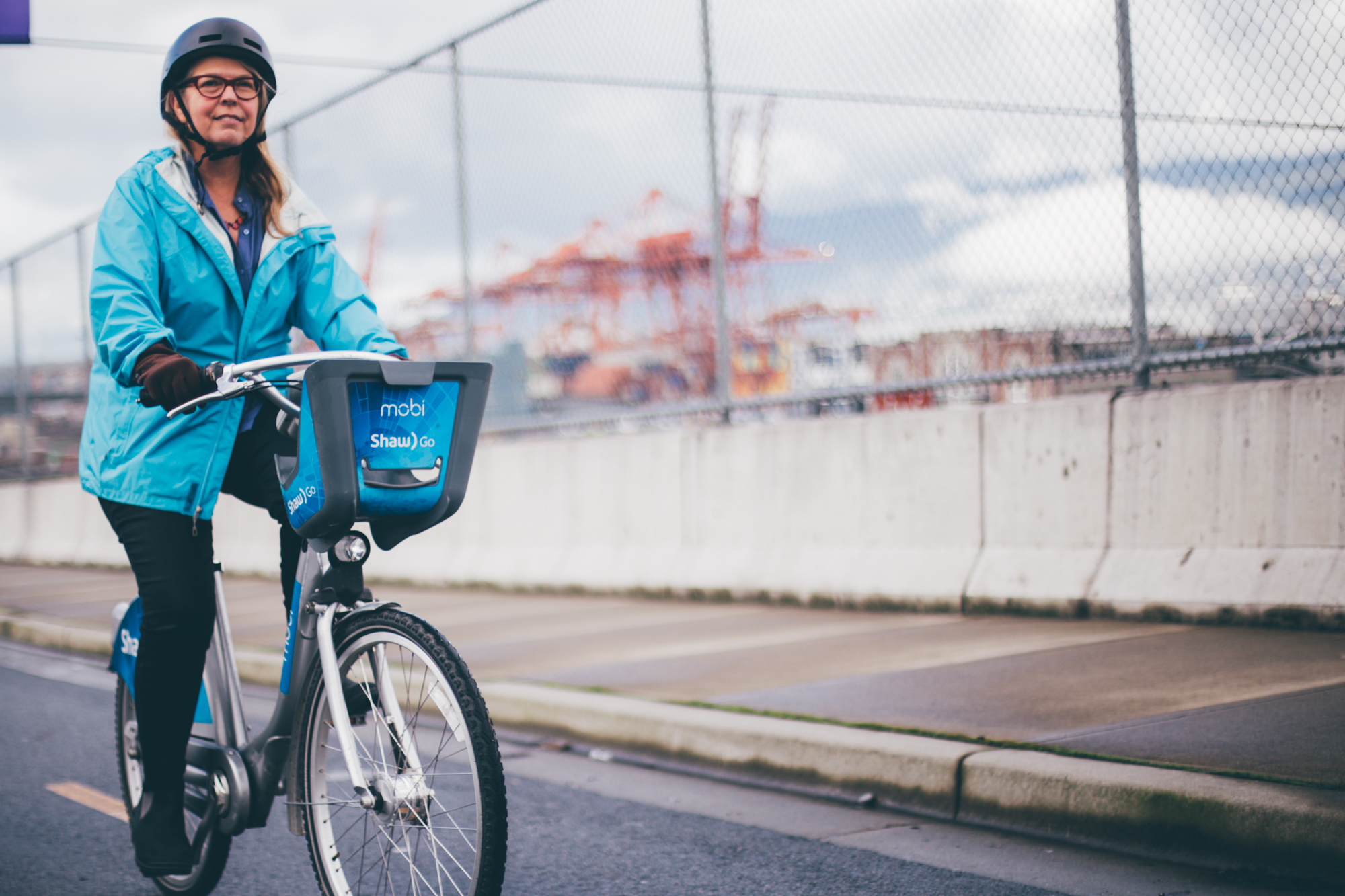 We recognize that you may have some questions about how we're responding to the evolving COVID-19 situation.
Mobi by Shaw Go has been designated an essential service by the Government of British Columbia.
We understand that many of our members rely on us for their essential transportation needs and physical and mental well being. Mobi by Shaw Go will continue to operate and bikes will remain available to all members.
However, our office will be closed to the public and employees will be encouraged to work from home when possible.
Our top priority is the health of our members, staff and the community and we are diligently following the advice of the 
Canadian Public Health Agency
 (CPHA) and
Vancouver Coastal Health
(VCH).
In partnership with the City of Vancouver, we're launching the 
Essential Service Membership Program
, providing designated essential workers with a free 90 Day Pass to Mobi by Shaw Go. Employers should email 
grouprates@mobibikes.ca
to obtain enrollment information for their staff.
What Mobi by Shaw Go is doing to help with prevention:
Our field team is increasing cleaning & disinfecting of bikes:

Field crew clean/disinfect high-touch points on the bikes at each station they visit, with higher traffic stations and stations near hospitals receiving a higher frequency of cleaning.
Bikes are cleaned/disinfected before entering our maintenance facility and before being redeployed into service.

Mechanics and field staff are maintaining physical distancing best practices with each other and members of the public.
Mechanics and field staff are required to follow strict hygiene standards including frequent hand washing, and avoiding touching their faces; they are also required to stay home if they are experiencing any COVID-related symptoms.
Mechanics and field staff have been provided disposable gloves and to be used when working on bikes and stations as an additional precaution.
Mechanics are regularly cleaning their tools and workbenches, and field staff are cleaning touch-points on our vans daily and at shift change. 
These measures, however, do not guarantee that all bikes will be 100% clean at all times. We'll continue to take any action necessary to protect the community.
What you can do to help keep yourself and others safe:
Avoid using the service if you are ill, stay at home and call 8-1-1 for further guidance.
When riding with Mobi by Shaw Go we encourage you to:
Bring your own helmet.
Remember to wash your hands or use an alcohol-based hand sanitizer before and after riding.
Avoid touching your eyes, nose, and mouth when out riding.
When you cough or sneeze do so into your elbow or upper sleeve.
Follow physical distancing guidelines:
Use bikes for essential trips only such as groceries, work, between transit, and exercise.
Ride solo, avoid riding with a group.
Maintain a minimum 2 meters distance between you and others at all times.
When riding maintain staggered distancing of 10 meters between you and other riders.
During this challenging time we would like to reinforce that Mobi by Shaw Go is still a great way to get around and enjoy the fresh air, all while keeping a safe distance from others. 
The COVID-19 situation continues to evolve and we'll continue to respond to the latest developments, while keeping you informed and maintaining bike and dock availability.
Let's all look out for each other.