Guide to Bike Lanes in Metro Core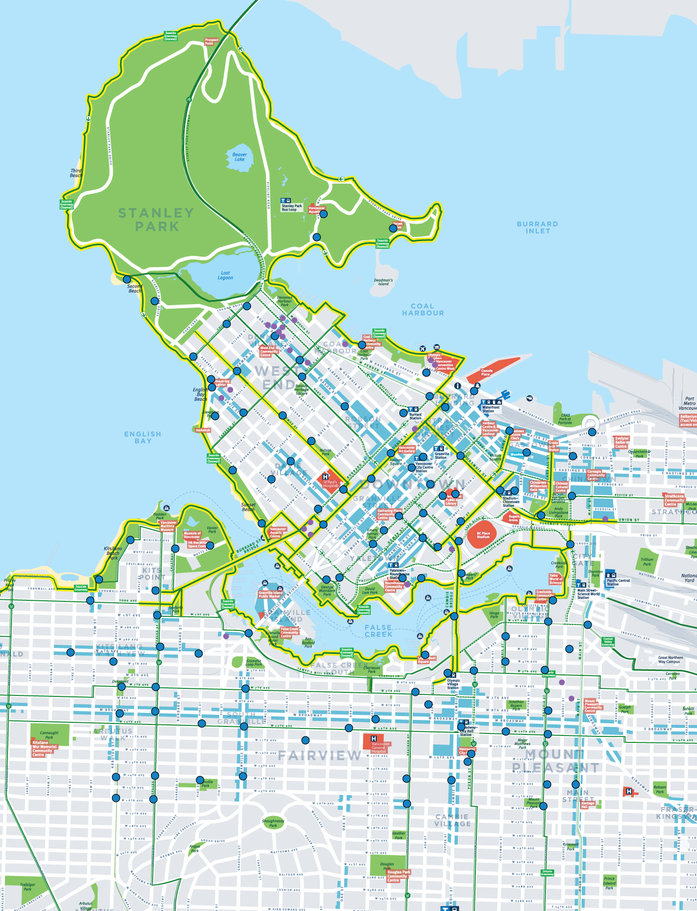 Biking in Vancouver's Metro Core has never been more enjoyable thanks to all of the bike lanes and safe cycling infrastructure that the City of Vancouver has built over the past few years.

A newcomer to biking might not immediately know where all of the bike lanes are, so we want to help ease your commute by highlighting the different types of infrastructure there are in the City.

Map includes first 100 Mobi by Shaw Go stations. For a larger image of the map click here.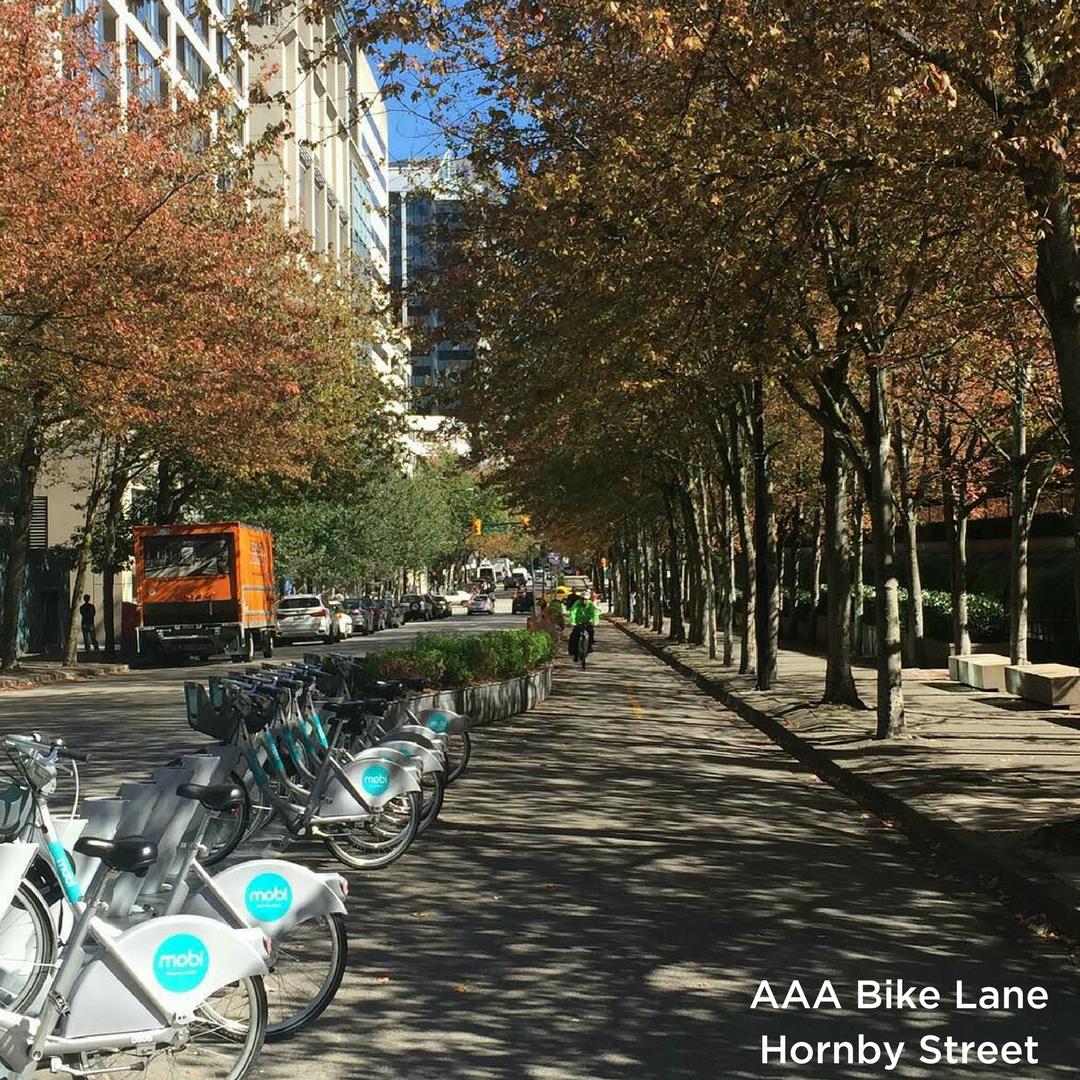 AAA bike lanes: 
Triple A stands for All Ages and Abilities and these lanes are designed for people of all ages and abilities who ride bicycles. These lanes are completely separate from cars (except at most intersections) and mostly separate from pedestrians, too.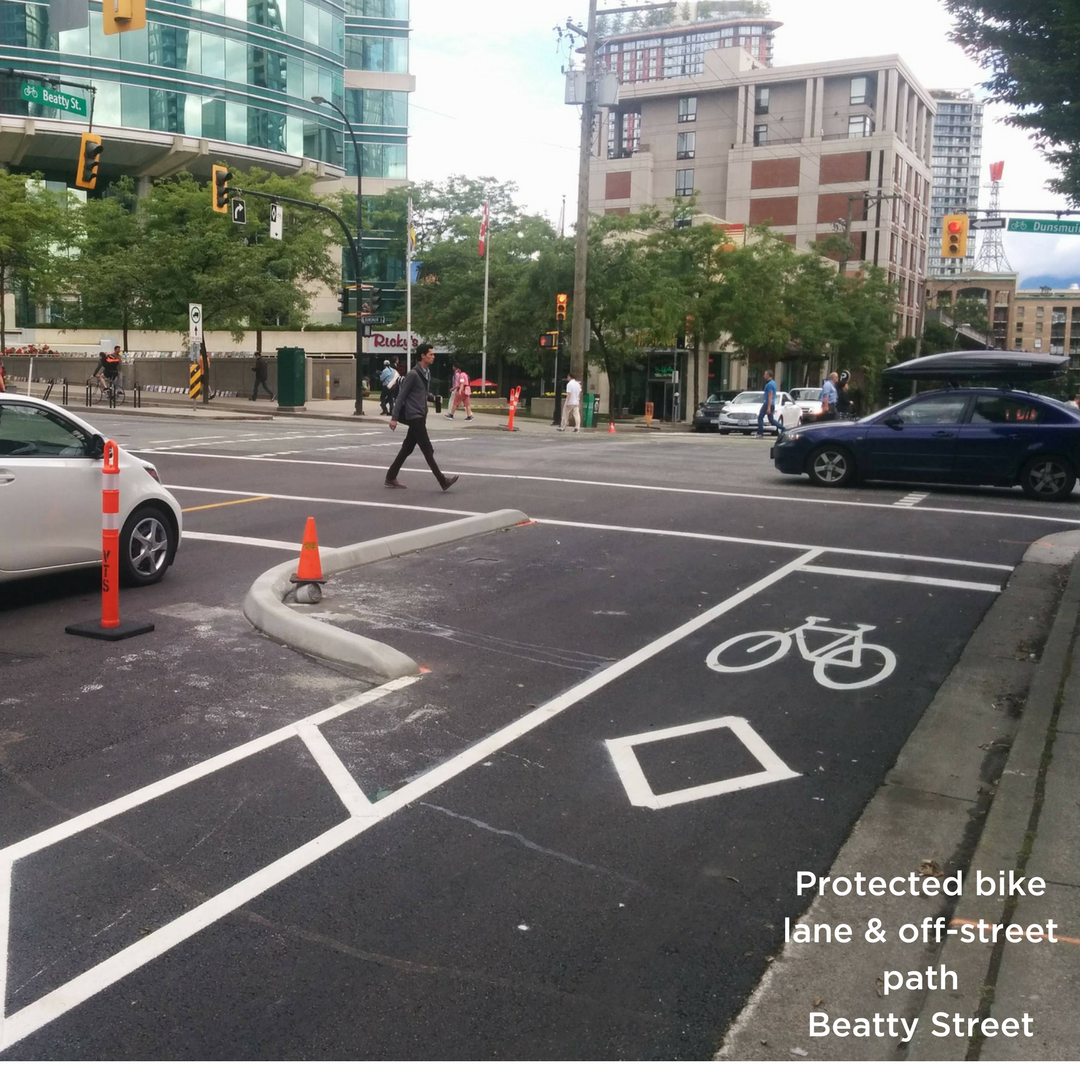 Protected Bike Lanes & Off-Street Paths: These lanes are protected from motor vehicles by a physical barrier. Some off-street paths located in parks may not be paved.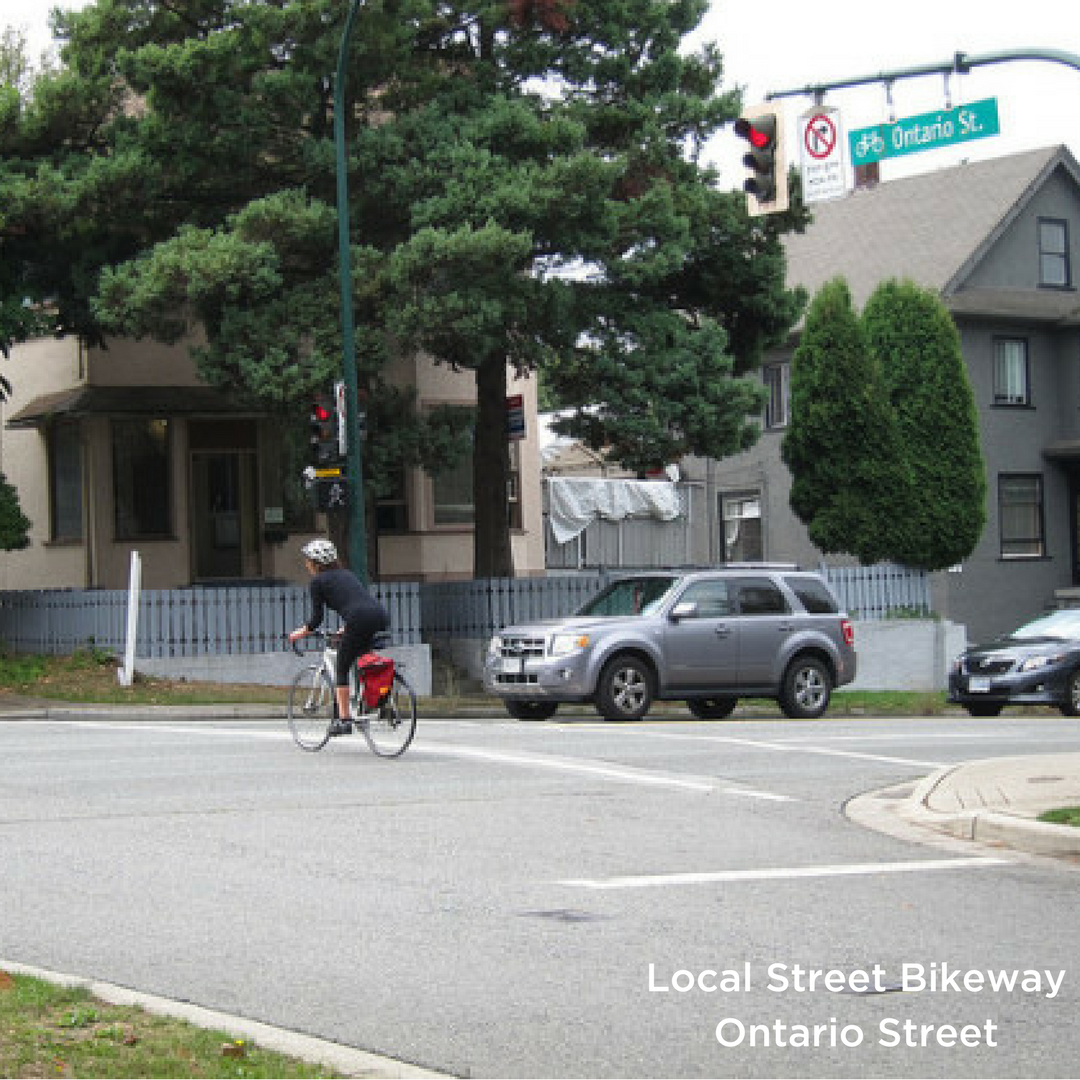 Local street bikeway: 
People cycling share the roadway with motor vehicles on relatively quiet neighbourhood streets, with bike push buttons for crossing major arterial streets. These local street bikeways have reduced traffic which must drive a maximum of 30kph and therefore these streets are safer to ride on than those not labeled as neighbourhood greenways.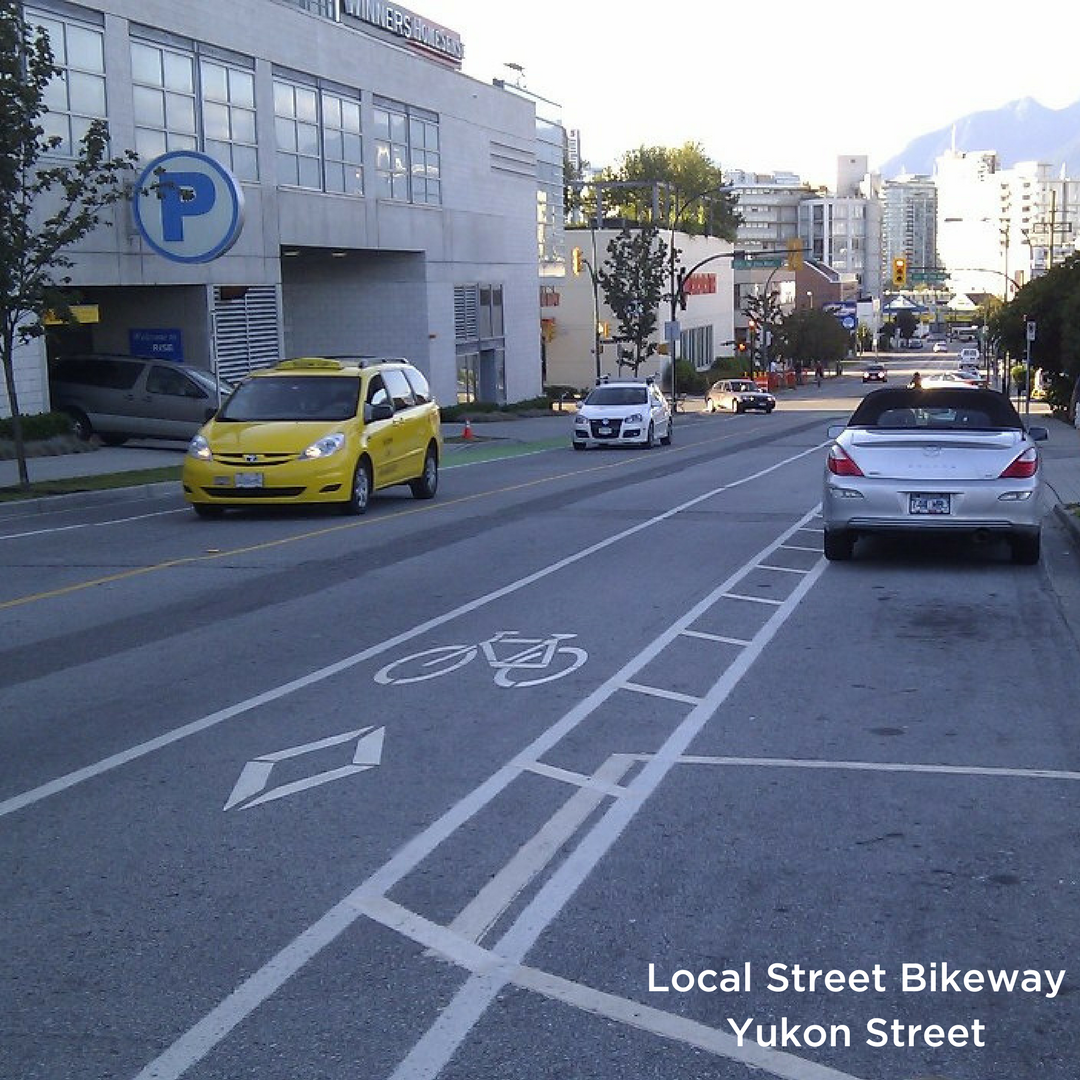 Painted bike lanes:
A painted bike lane is typically located between a parking lane and a moving vehicle lane, or between a sidewalk and a moving vehicle lane. These lanes go in the direction of traffic on each side of the street.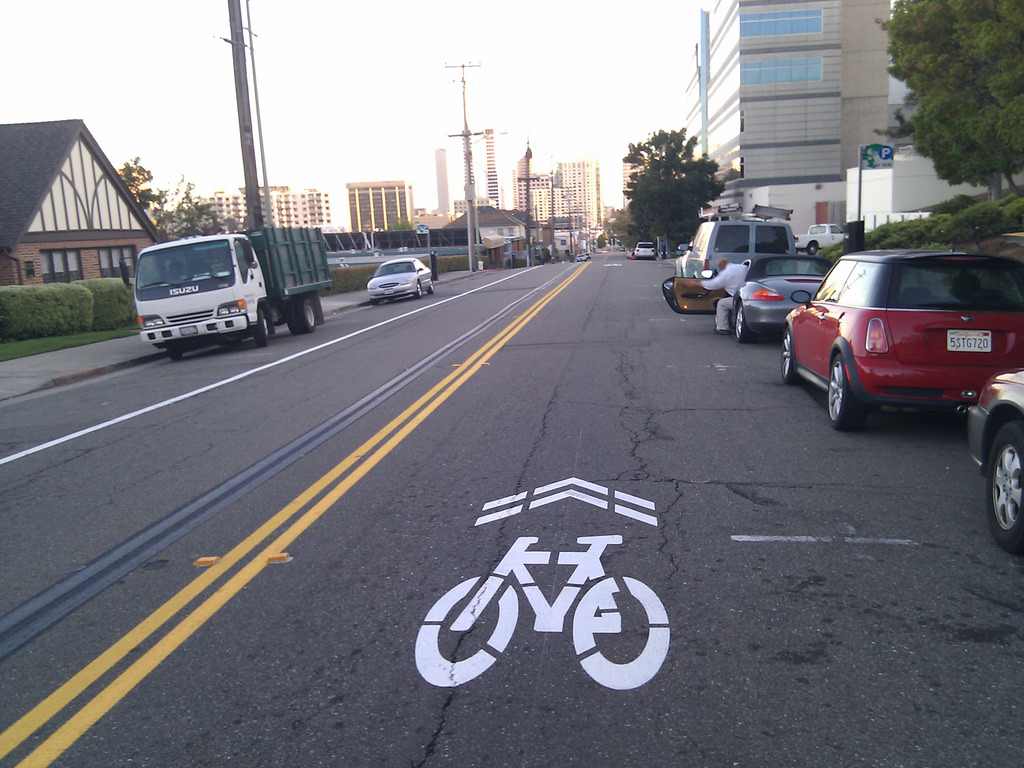 Shared bike lane:
A relatively busy street with painted markings that indicate where people cycling should position themselves. You will find the above sign along the pavement.
What's your favorite bike lane or route? Share yours with us on Twitter (@mobi_bikes) or Facebook (@mobibikeshare).
Original map taken from 
http://vancouver.ca/streets-transportation/cycling-routes-maps-and-trip-planner.aspx
.  Map illustrated above includes first 100 Mobi by Shaw Go stations.