Member Spotlight with Ivy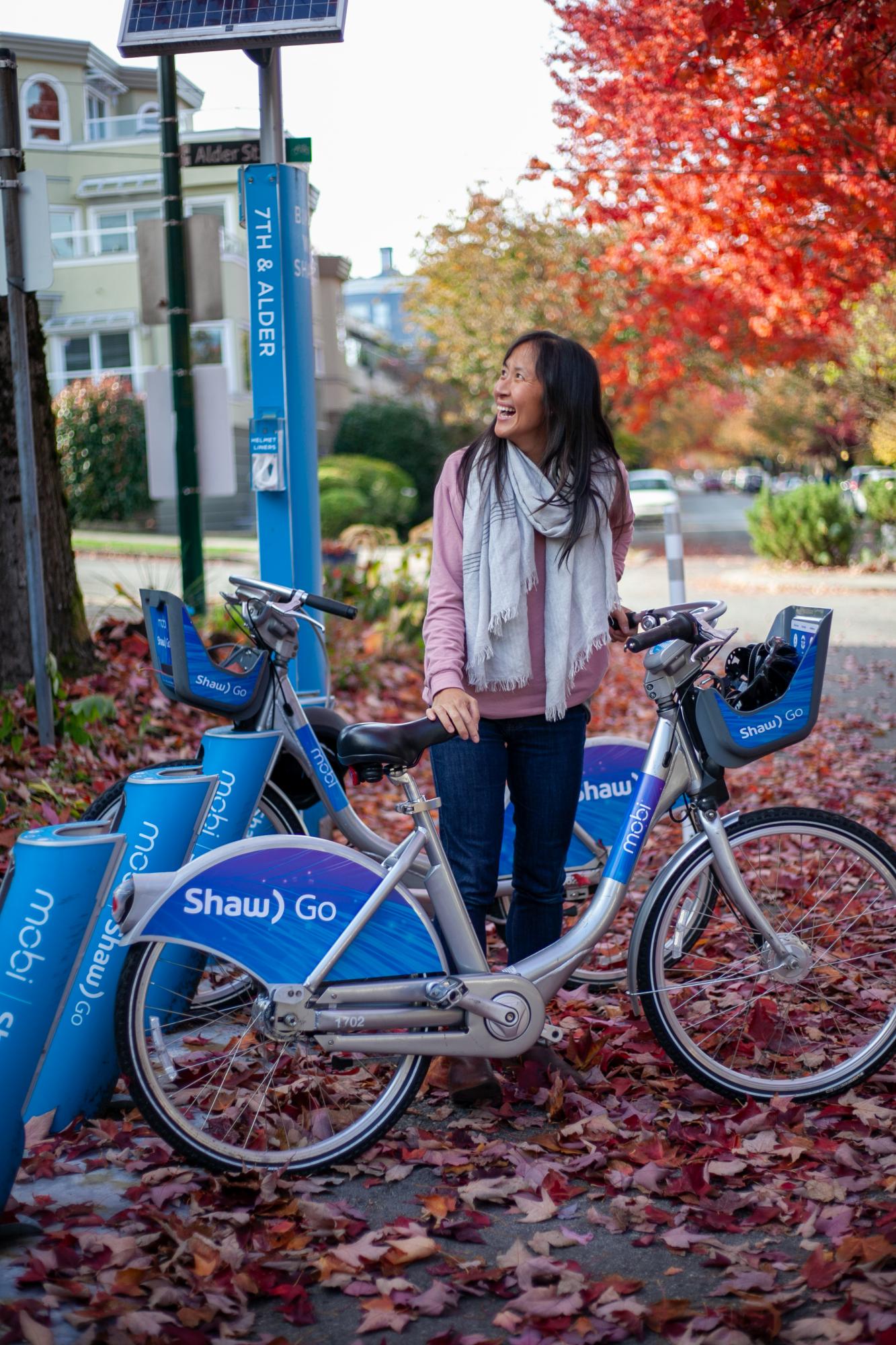 Meet Ivy, a Clinician for Vancouver Coastal Health's SACY Leadership and Resiliency Program (LRP). She works with youth to get them engaged with the outdoors as part of a program aimed at addiction and prevention services. 

Ivy grew up in East Van, where she now lives with her family. She describes herself as a runner, cyclist, and general Vancouver enthusiast who loves the mountains and sea!

Check out our Q&A with Ivy below to see how Mobi by Shaw Go and the Vancity Community Pass plays a role in her life!

How did you get started with Mobi by Shaw Go?

Mobi by Shaw Go was brought to me through my work – they have an amazing program for youth to get a Vancity Community Pass. It's very affordable, and most importantly gets youth out on bikes! During the first wave of COVID, biking was such a great way to be socially distant while still allowing young people to enjoy the outdoors even though we were all in insolation due to school and businesses being closed. Although schools are now open, our youth continue to use their Vancity Community Passes to get around and be outside closer to fresh air and nature.

How do you integrate Mobi by Shaw Go into your life?

Getting on a Mobi by Shaw Go bike reminded me how much I love cycling and how it is so emotionally regulating to start and end your day on a bike. I definitely cycle more now because of my membership.  As soon as we got connected with Vancity Community Pass, it was a great way to go to work, to have one-on-one time with youth while still following COVID-19 protocols, and when we were able, have small group activities in a safe way.

Favourite place to ride and why? (Park, neighbourhood, friend's house, etc).

I am lucky enough to work at a school in downtown Vancouver, so my favourite place to ride is the Stanley Park Seawall.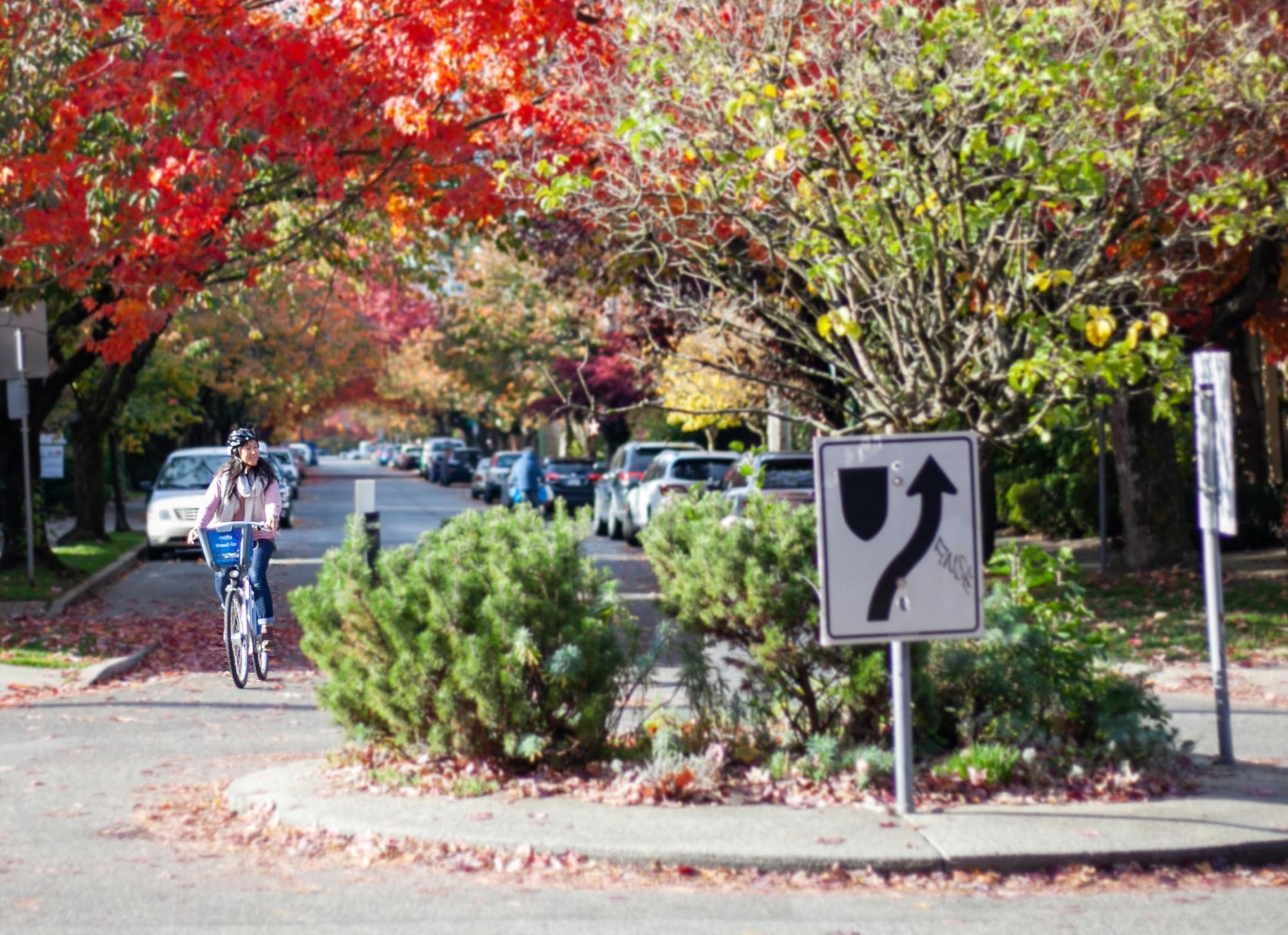 Can you tell us about SACY Leadership & Resiliency Program and VCH's involvement?

The LRP program was funded for five years by the federal government as a pilot project that includes a five year external evaluation. Our program aims to provide the chance for youth to build on their strengths, be part of a safe and supportive youth group, connect with volunteering and service in the community, and most importantly, be outside in nature. The program is voluntary and many of our past LRP youth participants have gone on to become mentors in the program.  

Most of the time when we think of "youth programs", it's either those programs that are financially out of reach for some families, or programs that are "reactionary" to a problem that has happened in a young person's life. LRP provides an important approach in that we believe that youth are capable of being leaders and building resiliency, as long as they have support from caring, safe adults and the chance to shine!  

LRP continues to look for funding to continue the program beyond March 31, 2020, following the end of the pilot.

How did you get involved with SACY LRP and what does your role entail?

I have been a Clinician on the team since LRP started in 2015.  If you can envision what a clinician may do in an office setting, just imagine that I am doing that with an amazing group of LRP youth, and mostly outside. I plan activities like snowboarding/skiing, cycling, hiking, stand up paddle boarding, go-karting, and volunteering with animals. What's great about the LRP framework is that we do engaging activities, but are constantly asking young people to reflect on their experience and bring their reflections back into their lives.  Even though cycling is fun in itself, we ask the youth "what did you get out of today's ride?" or "what are some challenges you faced today during our ride, and how did you overcome them?" or "what quality did you notice about yourself today and how can you bring that back into your day to day life?"

Perhaps most importantly, every day we see our youth, we ask them how they are doing, and really listen when they tell us.

What is your favourite part of working with youth?

Young people remind me that there is so much hope for humanity! Even amidst all that is going on in the world right now, youth show us that persistence, honesty and a sense of humour can help us overcome anything.

What are some of the ways that SACY LRP youth use the bikes and what for?

The Mobi by Shaw Go bikes have been a way for us to safely go outside with youth through COVID.  When youth are on their own, the bikes have enabled some day-to-day activities like meeting up with friends, grocery shopping, getting outside, and going to school.

Why are partnerships like this one, between Mobi by Shaw Go and SACY LRP important?

Mobi by Shaw Go is an important partnership for LRP because it removes barriers to being on a bike! Not every family can afford a bike for each of their children, so this enables so many LRP families to have access to easy transportation, exercise and being outside.

Do you have any fun stories, special moments, or anything else to share?

I have a lot of fun memories of LRP youth on the Mobi by Shaw Go bikes this past summer – riding up the Prospect Point hill on the Stanley Park Seawall, then down the hill on the other side, seeing parts of the city like the "Our Gastown" art. But I think my favourite thing about bike share is seeing youth on a bike for the first time in years. I grew up in a family that could not afford to buy us bikes as kids and it's only as an adult that I've been able to have my own bike. So to see young people get on a Mobi by Shaw Go bike and have access to that, see their faces as they go superfast (safely) down a hill is probably one of the brightest spots when I look back on the last few months!