There's Always a Reason to #RideOnOver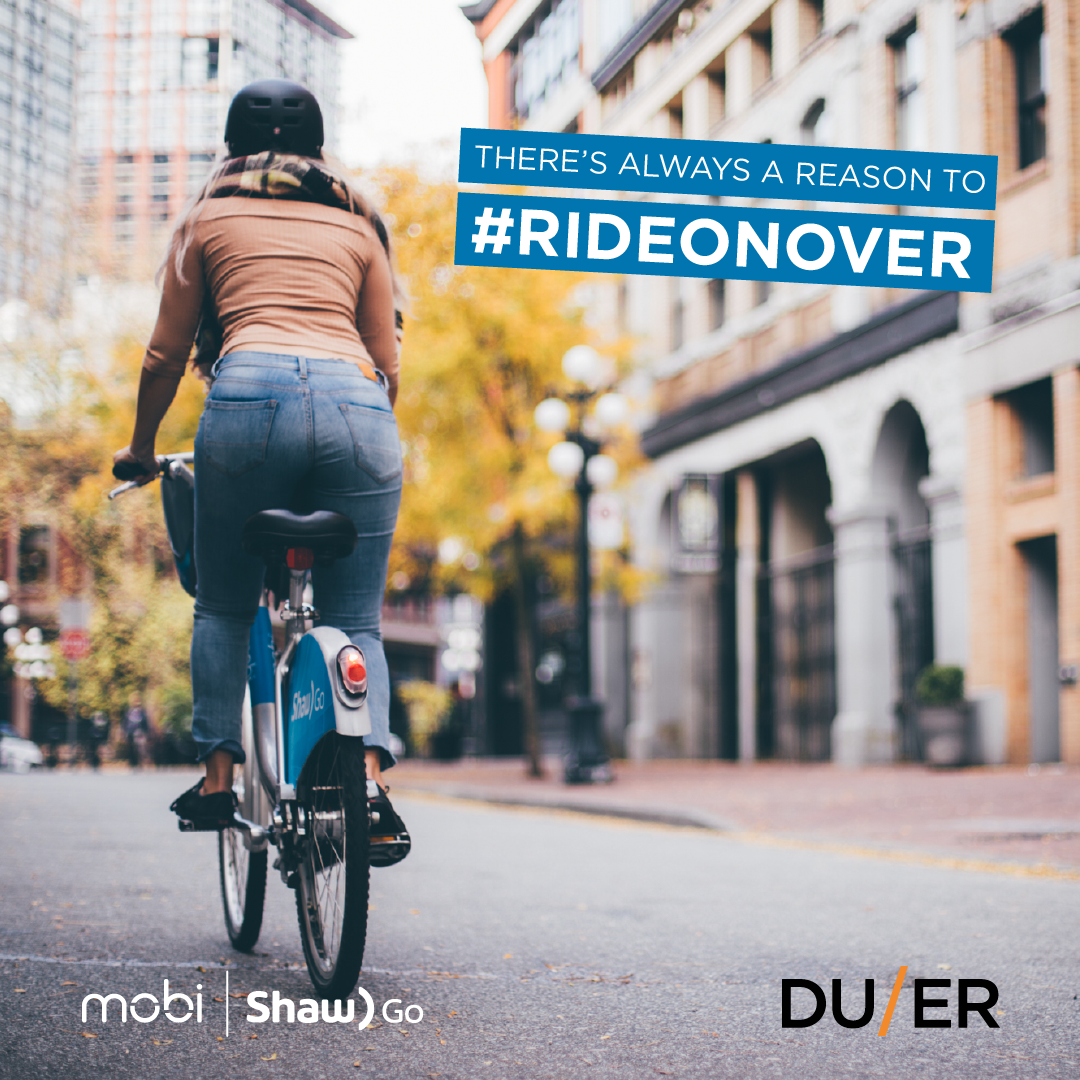 You may have given up on jeans years ago when you found that the twill weave cotton was tough and yet delicate at the same time, strangling your quads while wearing out against your saddle. Classic jeans can be particularly ill-suited for everyday biking. At Mobi by Shaw Go, we want you to cruise along looking fresh and feeling your best! Which is why we have partnered with DUER to offer an exclusive promotion to our members. DUER's performance denim have reinforced inseams and a double gusset so the crotch won't blow out while also offering plenty of stretch and temperature regulation.


Details About the Offer
Mobi by Shaw Go members get 15% off online at DUER.
Offer runs from October 27th to November 12th, 2020
How to Redeem
Redeemable at DUER's online store only
Use the code MOBI at checkout
About Duer
DUER
started in 2013 when an entrepreneur wanted to bridge the gap between fashion and functional clothing. With 25 years making jeans for big names like Levi Strauss and a new love of cycling, Gary Lenett saw an opportunity for purposeful fashion that didn't exist on the market. He partnered with a performance fabric expert with over 25 years of experience with technical brands, and DUER was born. DUER clothes can now be found on the likes of professional athletes, commuters, and every adventurer in-between.
DUER specializes in "slow fashion" and aims to produce quality pieces that are built to last. All DUER clothes are comfortable, stylish, and created with practicality and sustainability in mind.