Member Spotlight: Meet Andrew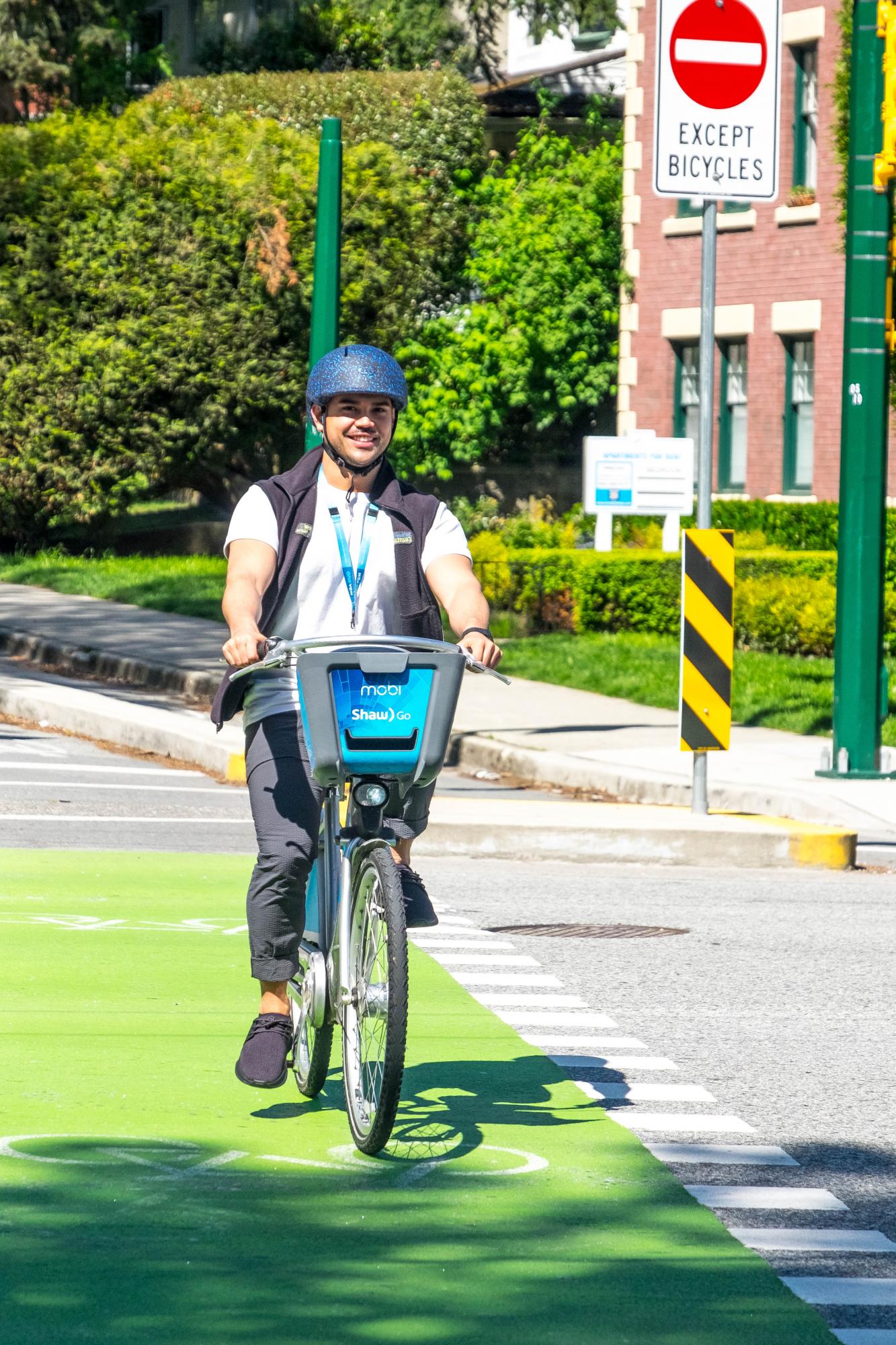 Mobi Tell us a little about yourself.

Andrew: I am a registered nurse who lives and works in the downtown community. I love to be active, whether it's an at-home workout or on long walks with my partner around our neighbourhood and park. I am currently taking part in the Shared Mobility pilot project, where I was first introduced to Mobi BikeShare. 

Mobi: What positive impact has cycling had for you?

Andrew: Being able to cycle every day has had a positive impact on my physical health. It's a great way to get some exercise into my normal work routine, whether that's the commute to and from work, or in between home visits from client to client.




Mobi: How has bike share improved your commute during these challenging times?

Andrew: There's no doubt that we're living in challenging times, and I think that it's vital to find ways to reduce stress. For me, bike share has made my work commute an enjoyable and calming part of my day.

Mobi: What advice would you give someone new to commuting by bike?

Andrew: As someone fairly new to commuting by bike myself, I know that starting can be daunting. I'd suggest getting to know the bike routes in your neighbourhood, and maybe taking the longer scenic routes to get to your destination until you feel more comfortable to take on the busier streets.

Mobi: Do you have any Mobi by Shaw Go tips or tricks you'd like to share?

Andrew: I always keep a small bottle of hand sanitizer with me to ensure that my hands are clean before and after my ride.

Mobi: Do you use Mobi by Shaw Go for any other trips besides getting to work? If so, why?

Andrew: I use Mobi by Shaw Go whenever I can to get around downtown. Whether it's to get to across downtown or for a quick trip by the seawall, it's a fun and quick way to get around.