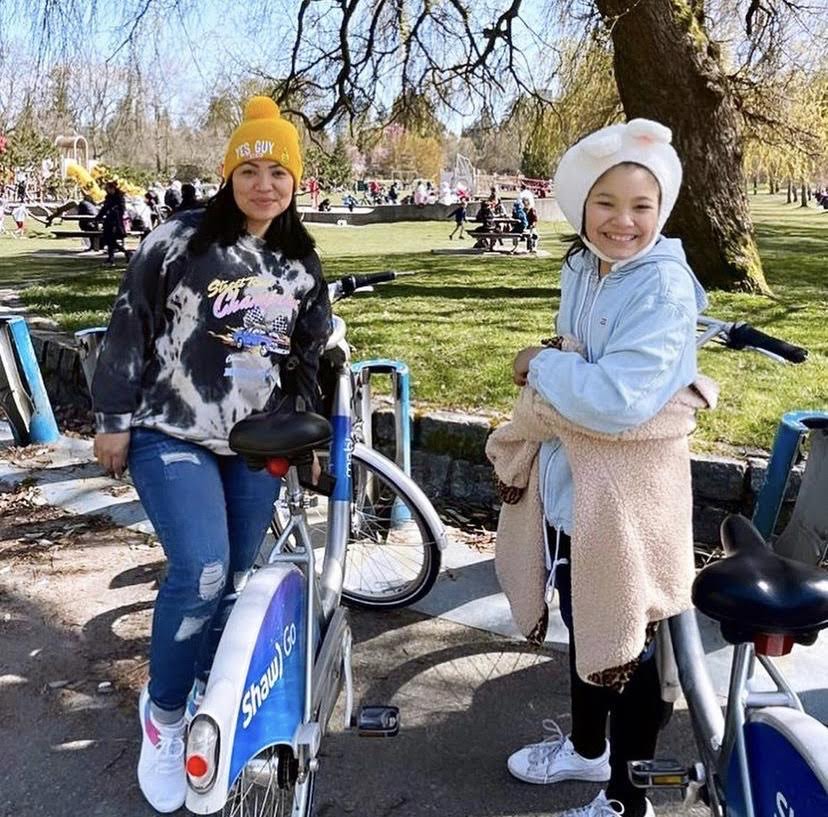 Hi, my name is Seilyn and I was born in Nicaragua. I came here when I was 5 years old and blessed to be Canadian now. I grew up split between Calgary and Vancouver and finished my high school in Calgary in a young teen moms high school.

At the age of 16 I took on the responsibility of motherhood and I'm happy to say today my son is 20 years old and I would not change a thing, I went on to be a licensed practical nurse in Vancouver and decided to stay here to raise my family, plus Vancouver is beautiful. 

I love to provide a helping hand when I can. 
 
As a single momma I'm always passionate about making a difference because I know firsthand that without others caring approach to my situation I would not be the mom and woman I am today, so I pay it forward.

I love to connect and network with fellow advocates and women entrepreneurs to support other single mothers who may be struggling, even creating and founding my own podcast to share the real life stories of motherhood and others. The Mom Podcast believes that each life story matters.
 
My hobbies include: 
Working out and biking to keep myself healthy and strong
Dancing ... it's in my blood 
Supporting local business and connecting with new people
Trying new things because I believe in trying something new every opportunity I get
As a Peer Support Worker (PSW) at
Atira Women's Resource Society
, I have grown so much and my understanding of mental health and wellness are much greater. My role supports women in our programs who are older by fostering a safe environment and encouraging them to get the help they choose, which can include driving them to healthcare appointments or simply going out for a coffee with them. Every little bit counts, especially when you can make them smile and enjoy the moment.
How did you get started with Mobi by Shaw Go?
Through my work, I was able to get this amazing opportunity to use the Mobi by Shaw Go bikes.
How do you integrate Mobi by Shaw Go into your life?
As a mother of a young child, we love to be active and get fresh air. Having a membership has allowed me to facilitate our outings. We use them to get around and explore our neighbourhood.
Favourite place to ride and why?
Seawall at Stanley Park. The Seawall is easy to access, we love it.
How have you used bike share during these challenging times?
Mobi by Shaw Go bike share has allowed me to focus on my mental health during these difficult times by using the bikes to get out in a fun way. It has been such a great experience not only for myself, but for my family. It has allowed us to escape into a new activity and be mindful of the environment. Plus, it fits perfectly with all the COVID restrictions keeping us distancing and safe. 
Any messages you would like to pass on to those thinking about getting a Community Pass?
I encourage the Community Pass to be promoted more. It is essential to have such a great service available and easily accessible to many. One thing I love is that where I live, everyone rides bikes and this actually got me motivated to jump on the program. I would say sign up and get going, not only is it easy to sign up for but you will definitely reap the benefits of a good bike ride!