Pedal Powered Maintenance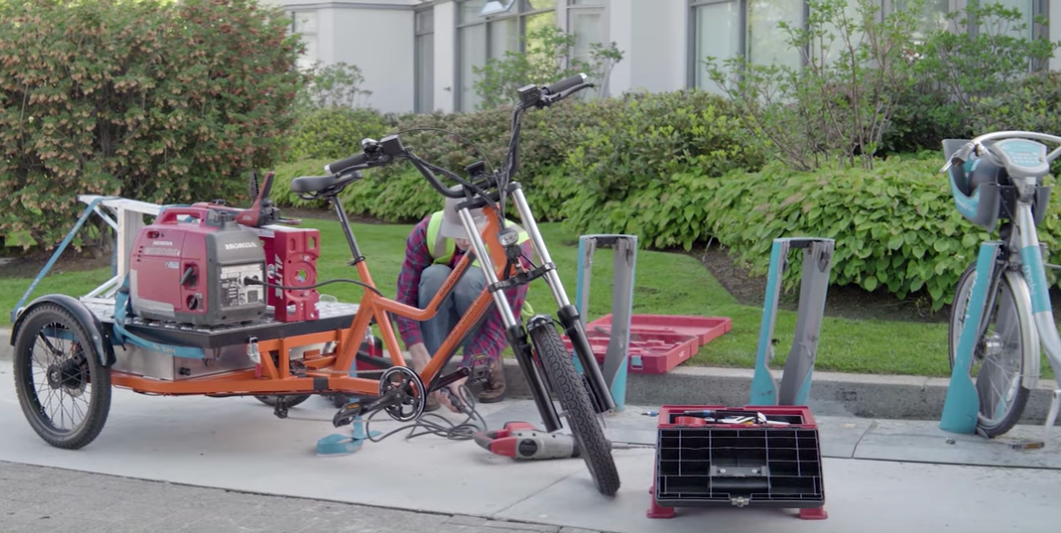 With 180+ Mobi by Shaw Go stations spread out over an area larger than 25 square kilometers, our maintenance team has a lot of ground to cover. Between balancing the fleet and performing regular maintenance checks we spend a lot of time commuting between stations.
To make matters more difficult, our stations our located in the most densely populated areas of the city. Congestion can be a real headache and a major disruption to workflow but as the saying goes, "you are not stuck in traffic, you are traffic."
So we decided to do something about it.
Cargo bikes are becoming an increasingly popular way for businesses to get around congested urban cores and improve operational efficiencies. With that in mind we reached out to
Rad Power Bikes
to see if they might have a solution for us. They replied with "The RadBurro", a fully featured electric cargo trike.
After two years of regular use, we are proud to say we've reduced our ecological footprint and are big fans of the RadBurro and the positive impact it has had on our business. Check out the video below to see just how we use the electric cargo trike to help with station maintenance and repairs.