A Q&A with the Communities Helping Us Get More Kids on Bikes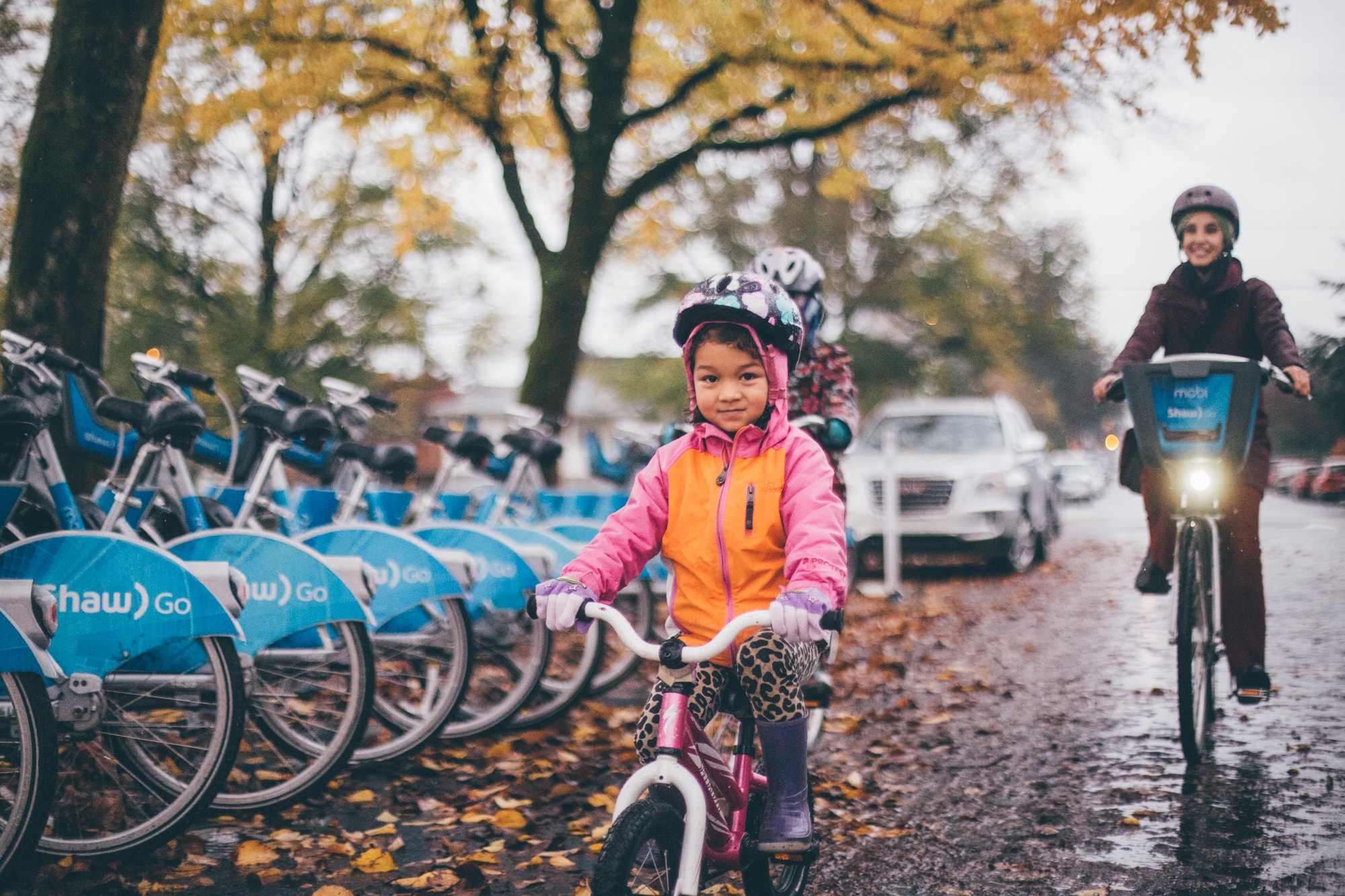 This holiday season, with the help of Shaw Communications, we are working with three Vancouver charity organizations to provide bicycles to children who might not otherwise have access to one. For every 365-Day Mobi by Shaw Go gift card sold, a bike will be donated to one of the charities for a child to use.

Without the help of ISS of BC, Ray-Cam Cooperative Center, and Britannia Community Services Centre, we would not be able to get these bikes to the children who truly need them. Over the last year, we have worked closely with these charity organizations to launch the Vancity Community Pass and make bike share more accessible and affordable. We couldn't be more excited to now be working with them to get more kids on bikes and inspire the next generation to ride. These organizations are deeply rooted in the community and are the types of charities we are passionate about working with!

We caught up with each of them to ask a few questions and learn more about what these organizations do for the community and how bicycles will help the kids they support.

Mobi by Shaw Go: Tell us a little about your community and how long have you been around for?
 
ISS of BC: The community we work with is mainly different types of newcomers. This could include Government Assisted Refugees, Privately Sponsored Refugees, Refugee Claimants, Skilled Workers, etc. Different country of origin and cultural backgrounds.

Since 1972, we've been providing a variety of support services for immigrants and refugees to help them get settled, find careers and learn all they need to know about starting their new lives in Canada.

Ray-Cam Co-operative Centre: We serve children, youth and families who live on the Downtown Eastside. The community is extremely culturally diverse with families from all over the world living in the family housing complex located directly behind Ray-Cam (Stamps place) as well as a large urban Indigenous Community. Ray-Cam Cooperative Centre officially opened as a community center in 1976.

Britannia Community Centre: I've been involved with Britannia for approximately 20yrs, working with our youth programs. Our community is active, diverse, caring, involved and passionate about their community.
Mobi by Shaw Go:
Who do you work with in the community and what kind of programs do you run?  
ISS of BC: The programs we run focus on resettlement assistance, settlement services, employment services and language instructions for newcomers to Canada.

Ray-Cam Co-operative Centre: We work primarily with families in the community and run recreational, educational and social-emotional programming. We have a family program every day of the week that strive to meet the needs and wants of community members. We also serve a hot meal with every family program, aiming to address the ongoing challenge of food security in the community.

Britannia Community Centre: Youth programs. We operate a drop-in youth centre, where you can come to just hang out in a welcome safe space, and connect with adults and other youth in a fun atmosphere. We offer lots of programs focusing on social recreation opportunities, leadership, community development and providing young people opportunities they may not normally get to try. Most of our programs are free or cheap, and if there are any barriers to participation, we work with the youth to provide them with the opportunity to participate.
Mobi by Shaw Go:
Have you had people in the community sign up for the Vancity Community Pass? If so, have you had any feedback from it?  
ISS of BC: We have had many newcomers sign up for Vancity Community Pass as a part of Newcomer Bike Host Program that ISSofBC implemented in partnership with HUB Cycling. We heard very positive feedback from our community members who were part of the program as these passes improved their access to riding a bike and made it much more, convenient, easy and accessible.

Ray-Cam Co-operative Centre: Yes, we have had tons of community members sign up for the community pass! Community members were really happy with the $20.00 cash option as credit cards are a huge barrier to accessing many car share/bike share programs for low-income folks. Many of the community members are now riding bikes to and from work and have commented it is a great option for transportation.

Britania Community Centre: We've referred some families, but there have been barriers to signing up. Many adults never learned how to ride bikes before so there's less interest in signing up.
Mobi by Shaw Go:
Do you see a lot of kids cycling in the community?  
ISS of BC: Yes. Bike Host Program is a family program and kids/youth loves to join it. Kids/youth need access to right size bikes though which can be challenging at times.

Ray-Cam Co-operative Centre: Cycling is definitely a big part of the community and children are always riding around on bikes. Having the Mobi by Shaw Go station right in front of Ray-Cam has made cycling even more accessible.

Britania Community Centre: We see some kids on bikes, but most wish they could have more access or their own bike.
Mobi by Shaw Go:
Tell us a little about the families who come to the community centre.  
Ray-Cam Co-operative Centre: We have over 100 families who actively access Ray-Cam Community Centre. Many families are longtime residents of the downtown eastside, and many families are newcomers to Canada from around the world. Most families are low income and face a variety of social and economic barriers. The families are the centre of the community and Ray-Cam does not exist without the amazing community members who make this centre a reality.

Britania Community Centre: We have a large variety of families who access our centre.  Much like our diverse community, our families are diverse. Different interests, needs, wants, and abilities. We try to make things work for everyone, so it's important for us to be involved with our families and community so we know that they need and want to see happen. Their input helps drive our centre.
Mobi by Shaw Go:
What does it mean to your community to receive bikes for kids?  
ISS of BC: For youth, it means many things - introduces healthy activity while they are young,
boost the positive mental attitude, travel around the community for free, do something together with other newcomers and the local community, etc. Biking makes it easier for them to connect with new local friends.

Ray-Cam Co-operative Centre: For many children, bikes represent freedom and access and allow them to travel through the community, whether that be to school, to a friend's house, or to the corner store. Many children in the community do not get a lot of access to new things to call their own, so having a new bike is both exciting and something to be proud of.

Britania Community Centre: Independence, getting outside, getting active,  ownership and pride in something important to them