Vancity Community Pass Member Profile - Meet Ana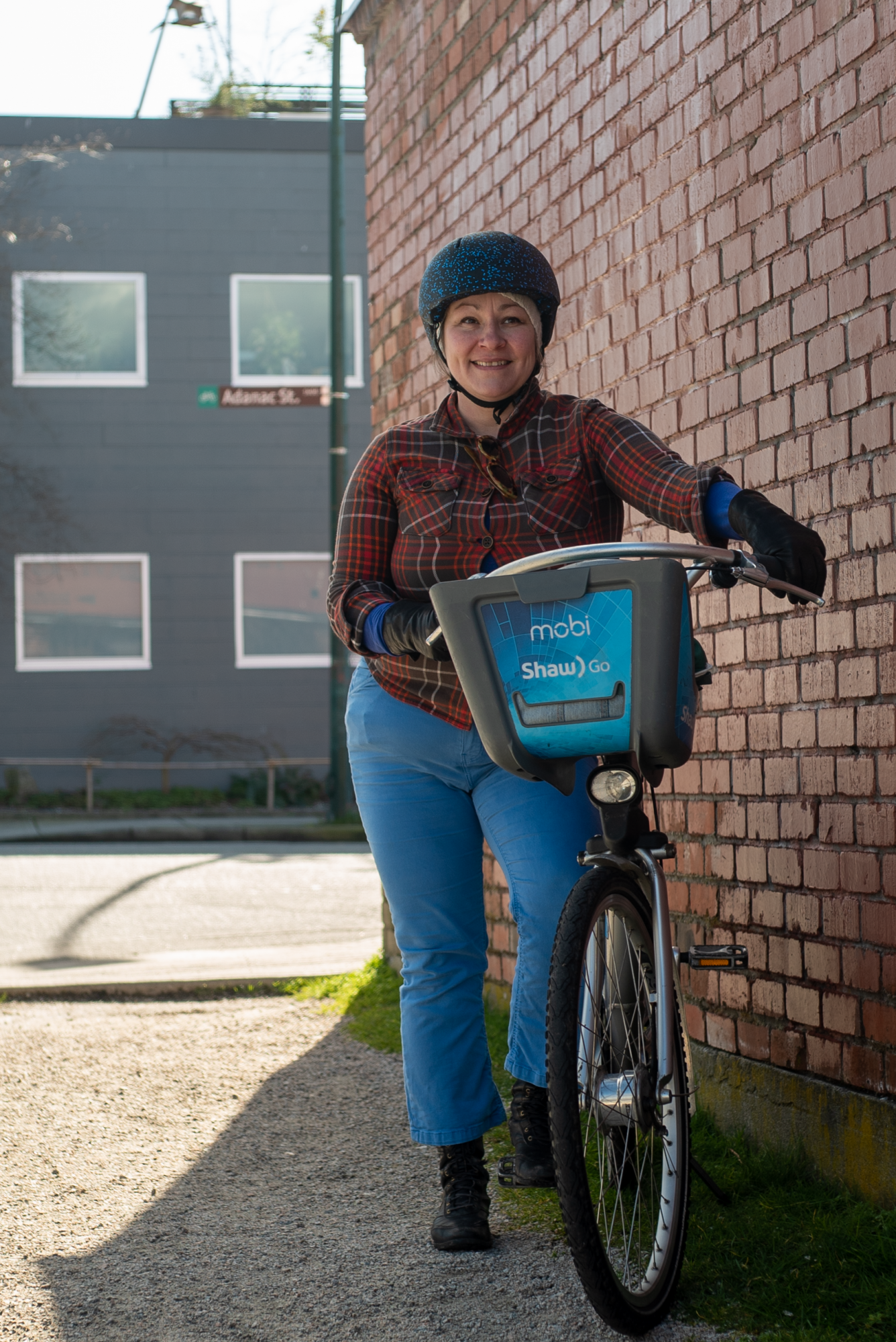 Our Vancity Community Pass makes bike share more affordable and accessible by offering discounted passes to eligible individuals. For this feature we invited Anastasia, a musician, performer, artist, and art technician to share her experiences with the Vancity Community Pass.

To learn more about the Vancity Community Pass, click HERE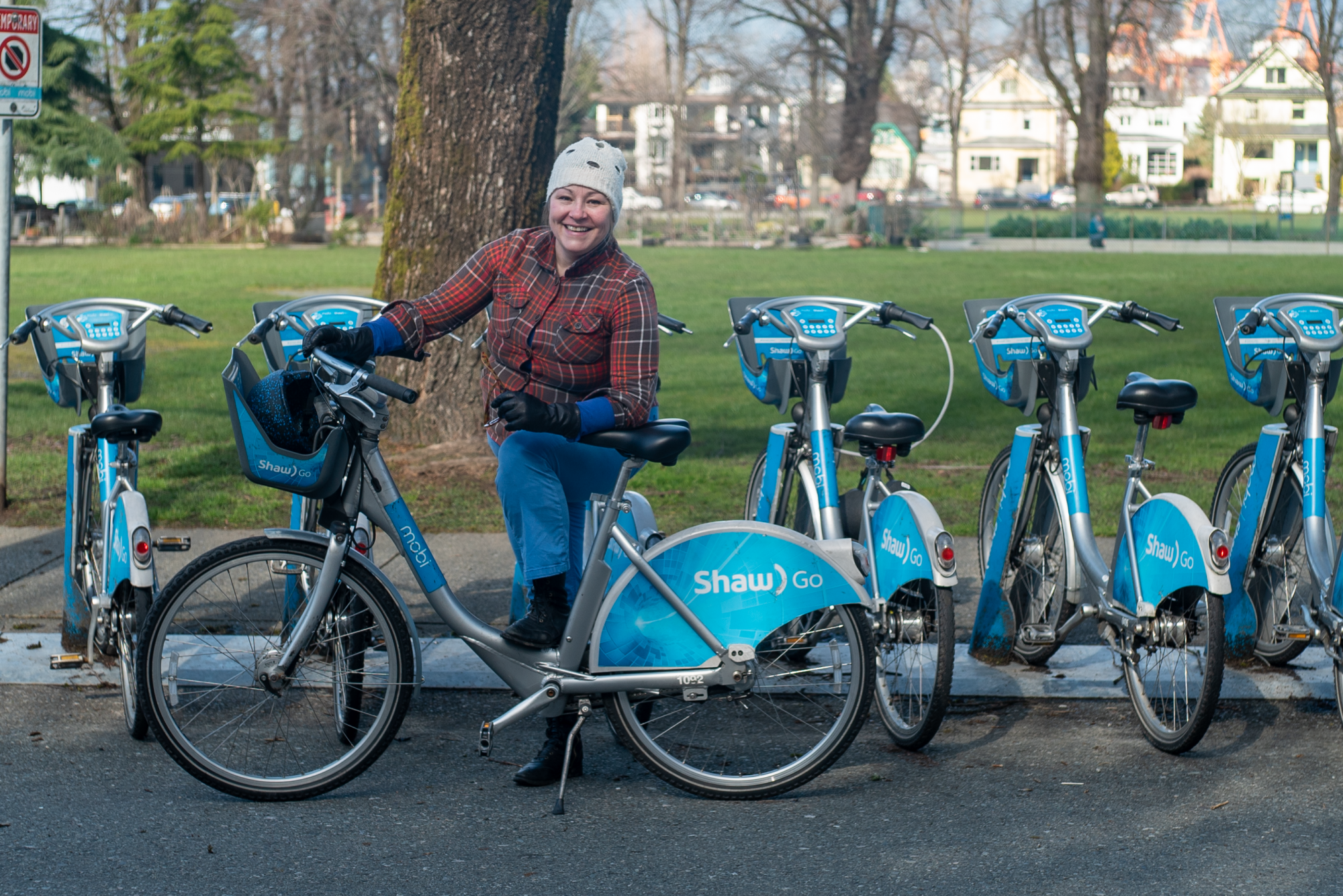 Can you tell us a bit about yourself, where you grew up, what you like to do?  
 
I'm a self-employed musician/performer, artist, and art technician.  I love designing innovative products and solutions, and I have a passion for Vancouver heritage and for keeping the old while integrating with the new.  I live in an artist co-op and try to contribute to the community by volunteering for endeavours that I admire and respect.  I belong to a super-fun softball league in East Van that was started by writer George Bowering.  I love being outdoors, enjoying live music, dancing, events, and good deals at local happy hours!

How did you get started with Mobi by Shaw Go?

My friend told me about it, and I'd heard about bike sharing in the news.

How do you integrate Mobi into your life? 

I use mobi bikes as my primary mode of transportation- to run errands and do my shopping, to go out and get home at night, to the ballfield, and sometimes for a cruise, to get outside for an active break in the rain or sun!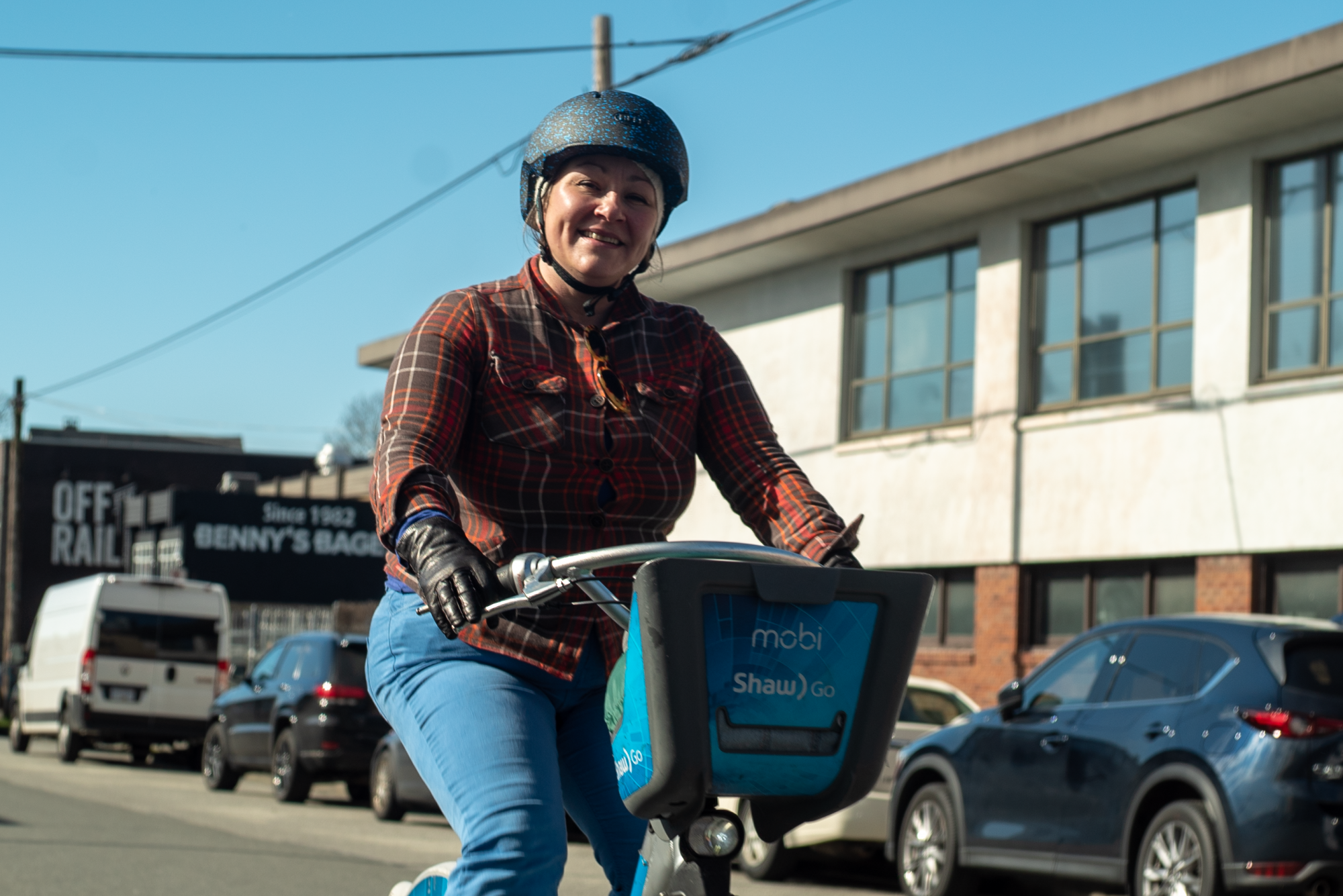 Favourite place to Mobi and why? (Park, neighbourhood, friend's house, etc). 
Stanley Park for it`s open-air beauty and escape from the city
False Creek for its sunsets and very pleasant central access to other areas
Through Strathcona to Commercial Drive because it is a peaceful, colourful, nostalgic, and enchanting journey, with a water fountain and air hose at Hawkes and Union!
What is the biggest impact Mobi by Shaw Go has had on your life?
Convenience and mobility!  I am able to quickly access and enjoy many parts of the city for daily errands and adventures; downtown, Coal Harbour, West End, Kitsilano, Strathcona, Commercial Drive, Main Street, False Creek, Chinatown, and on… and riding home in view of the lights twinkling over the city and mountains is sublime.
What are the other benefits you have noticed while using bike share?
More people riding makes for safer cycling, and inspires others to try it.
Any messages you would like to pass on to those thinking about getting a Vancity Community Pass?  
Cycling is an excellent way to get around and to know a city, and to find endless things you would not see or discover from a vehicle. If you ride in Vancouver, you will get wet on occasion- surrender to the experience and enjoy the coastal beauty!
Know and use your hand signals, and ride residential and secondary roads when possible for the most pleasant experience. I prefer riding outside in the fresh air to being on a crowded bus, when I have a choice.  If a bike has a temporary issue that may affect it`s ride-ability, I turn the seat around as a signal to other riders.
Is there anything else you would like to add? Do you have a funny story? Embarrassing moment? Or something you are dying to share? 
Once I purposely paid some overage fees because I couldn't bear to leave the beach…it was a spectacular day and worth every penny.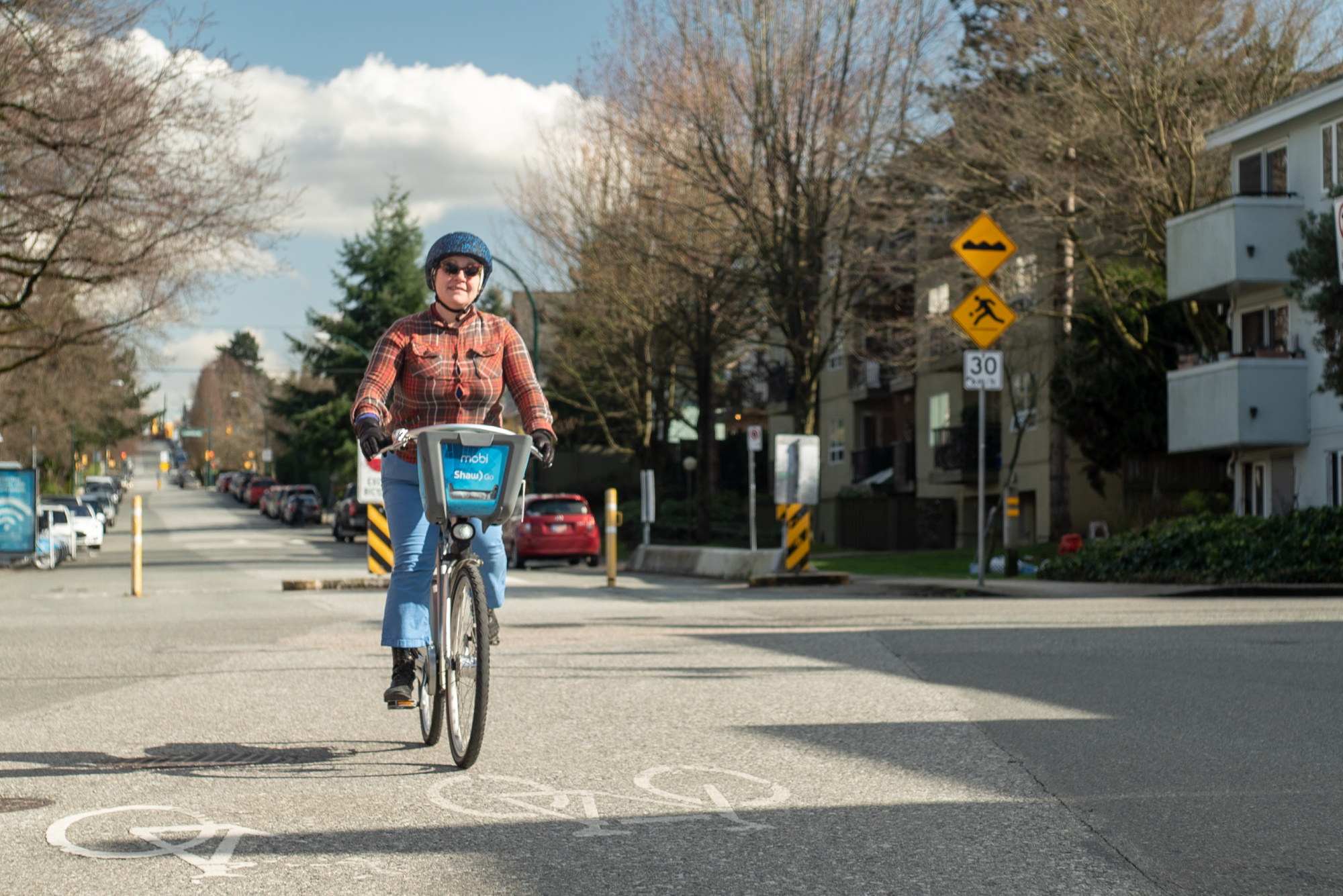 A big thank you to Anastasia for sharing her tips, tricks, and stories with us!