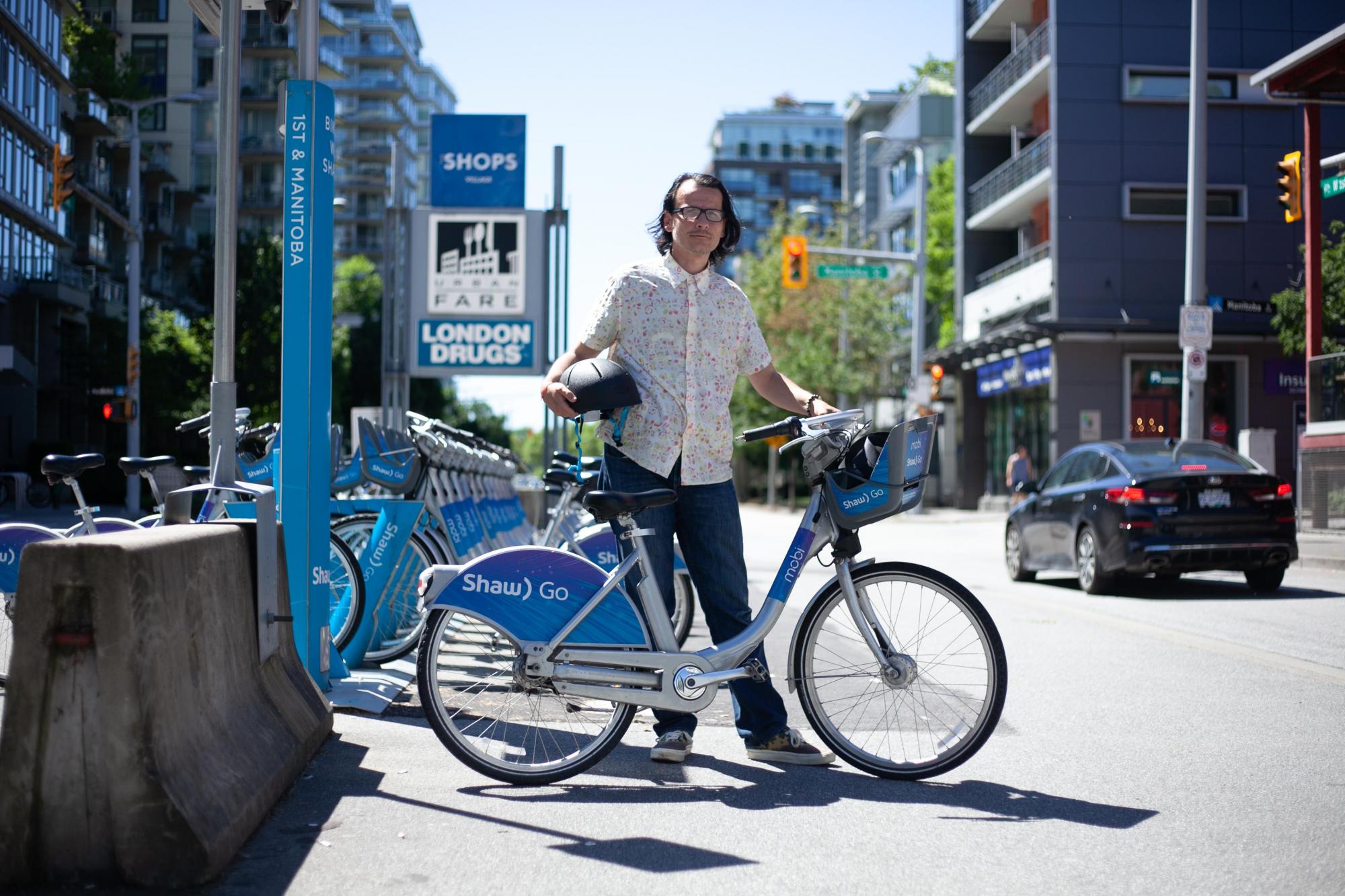 Meet Community Pass member Zoran, a Vancouver-based filmmaker and visual artist.

Zoran moved to Vancouver with his family in the '80s and grew up in the West End. He studied Film and Video at Emily Carr. Zoran loves to spend time walking the Seawall along False Creek, catching gallery and museum exhibitions, or a film screening at the Pacific Cinematheque.

How did you get started with Mobi by Shaw Go?

A colleague of mine brought it to my attention early in 2018. I like the concept and since I used a similar program before, both in NYC and Montréal I really wanted to sign up and support it locally. It's a superb and accessible public bike share program. 

How do you integrate Mobi by Shaw Go into your life?

Locally, Mobi by Shaw Go helps me get around, from point A to point B quickly and efficiently while getting some fresh air and exercise as well. It is also fantastic way to pass and peek into different neighbourhoods and eclectic communities around the city. The bike pick up/drop off stations are well organized and placed in the coverage area so it is easy to start and finish a ride.

Favourite place to ride and why?

On any sunny day, I am always up for riding along the Seawall. It is so exhilarating to start a ride someplace in Kits and finish (check in the bike) on the West End, especially close to Stanley Park and the beaches in the area. Also I enjoy riding from The Drive thru Strathcona and Chinatown on the way Downtown Vancouver.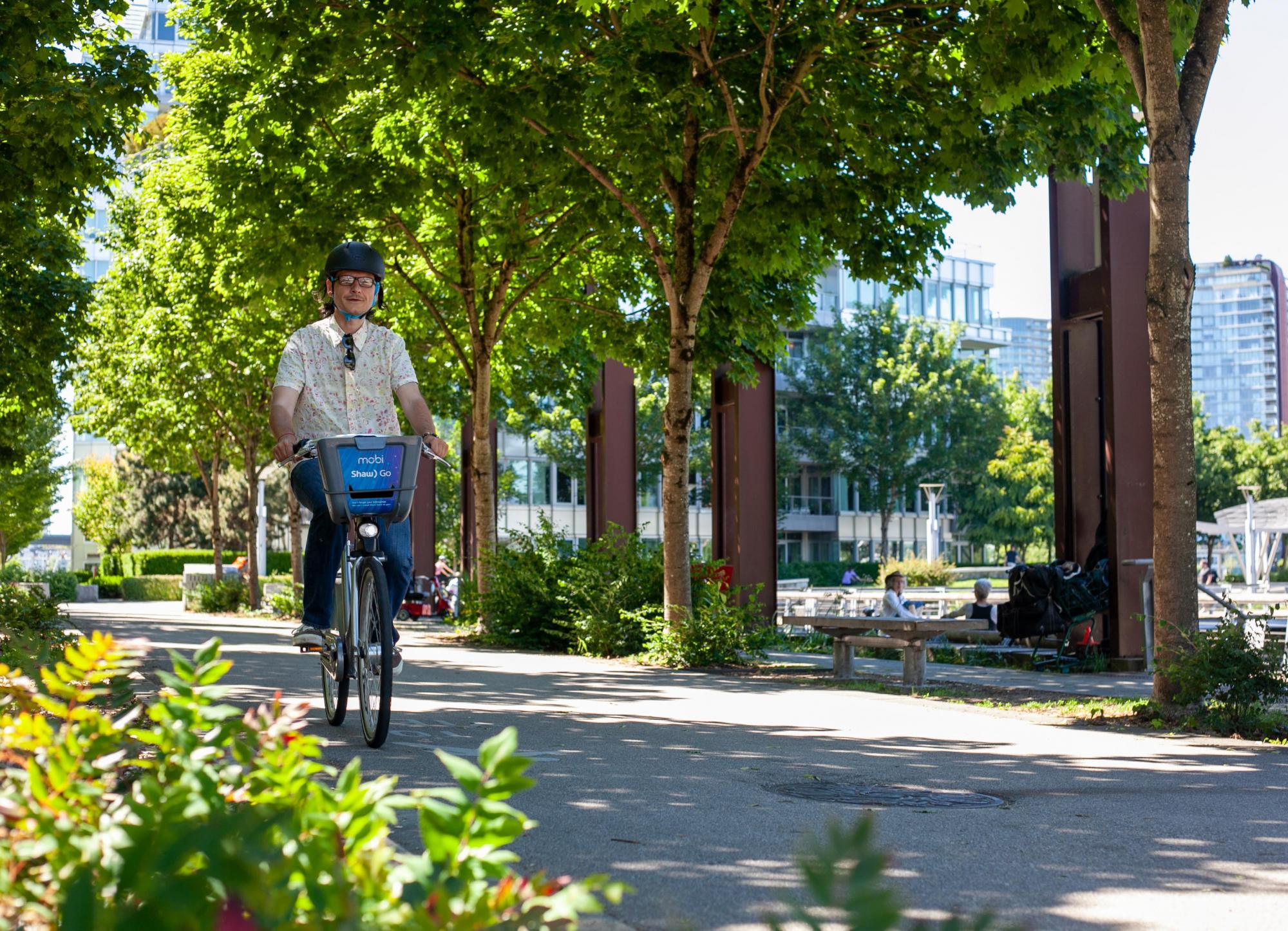 What is the biggest impact that Mobi by Shaw Go has had on your life?

The biggest impact that Mobi by Shaw Go has had on my life is that I am able to pick up and return a bike at so many different station locations within the coverage area limits. A perfect alternative to any means of transportation and one that is healthy and environmentally friendly at the same time. Bonus that helmets are provided as well. 

What are the other benefits you have noticed while using bike share?

I'm able to have a perfect balance of exercise and satisfying my curiosity as a city flâneur. Let me point that the bikes are solid and sturdy and easy to operate. Plus, it's the best deal in town! 

Any messages you would like to pass on to those thinking about getting a Vancity Community Pass?

The same thing I told my brother Ivan, "you gotta try Mobi by Shaw Go out". Since he starts his workday at The Trout Lake Community Centre in the morning and finishes at The VGH in late afternoon bikes share is a perfect transportation alternative for him as well.

Just try it out and see it for yourself. You will love it.