Vancity Community Pass Member Profile - Meet Masa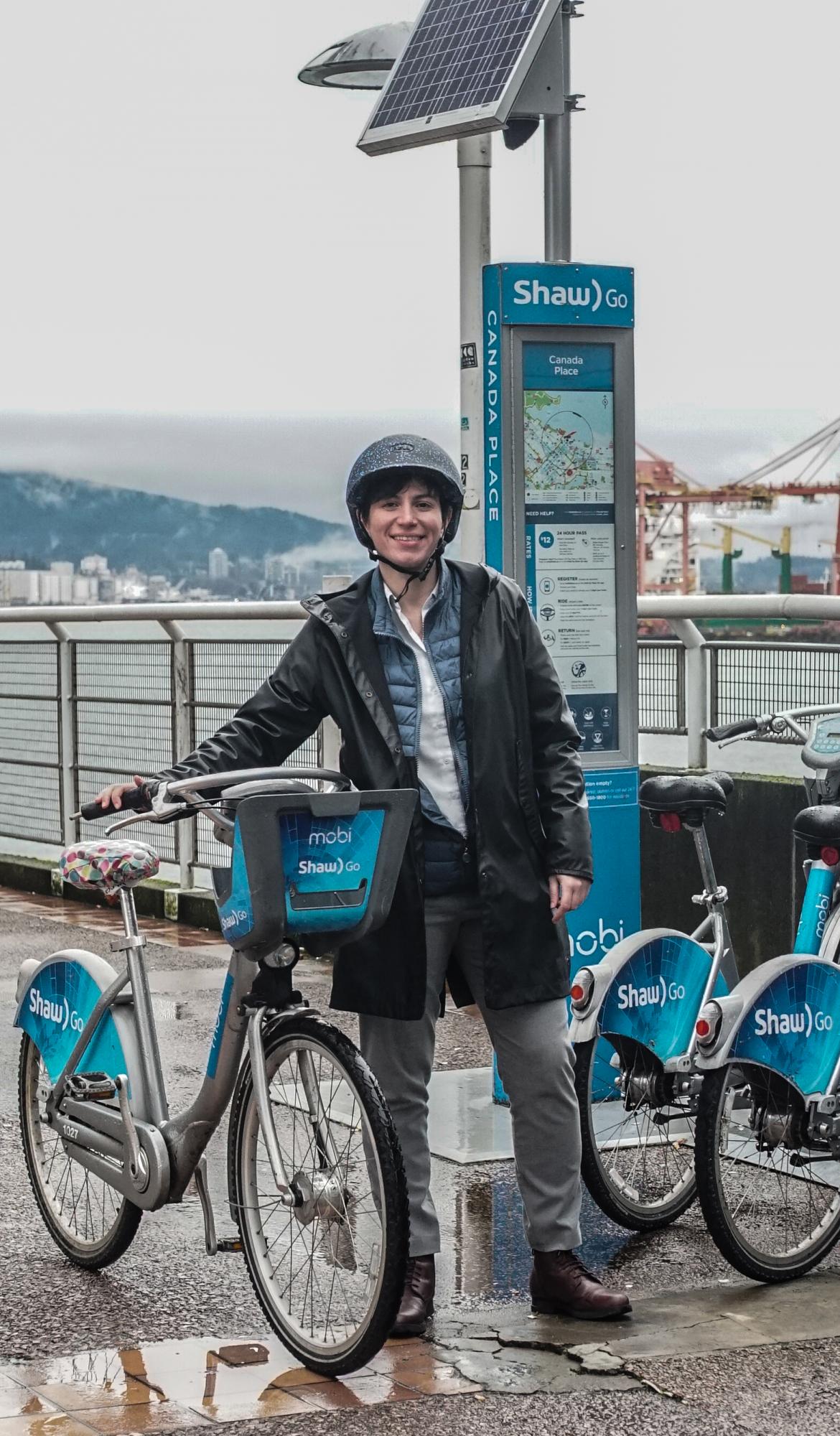 Our Vancity Community Pass makes bike share more affordable and accessible by offering discounted passes to eligible individuals. For this Member Profile Series, we will be featuring Vancity Community Pass holders and sharing what impact it has had on their lives.

To learn more about the Vancity Community Pass, click HERE 

Masa Kateb is a human-rights activist, storyteller, writer, and community organizer. She was born in Damascus, Syria, and has been in Canada since April 2018. Currently, she works with Jumpstart Refugee Talent as the Manager of Projects and in her free time, enjoys making giant bubbles at English Bay.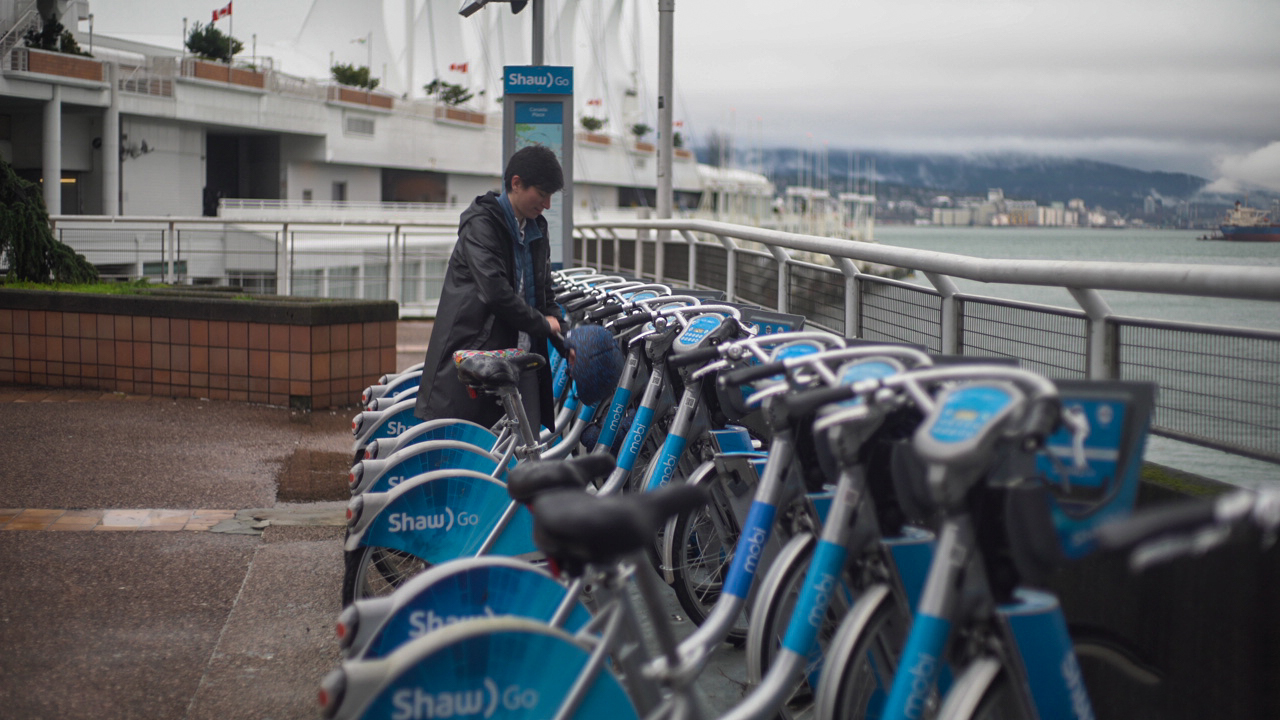 Mobi: How did you get started with Mobi by Shaw Go?
 
Masa: As a newcomer to Vancouver, Canada, I participated in the Bike Host Program with ISSofBC and Bike Hub. Mobi by Shaw Go was one of the sponsors of the program, and as a benefit, all participants received a free membership that lasted for the full three months duration of the program. Within those months, I got to explore the beauty of Vancouver on wheels, and I got to know my now home city by biking its alleys and exploring its magical parks. 
 
Mobi: How do you integrate Mobi by Shaw Go into your life?
 
Masa: It completely changed how I commute; I might be walking down a street to go somewhere and simply see a station, it takes me less than two minutes to check on the Mobi app to know if there's a close station to where I'm heading, and I just pick up a bike and I go. That simple.
I found myself using the bus less, and exercising more. I always plan ahead, decide which streets to take to avoid traffic
 
Mobi: Favourite place to ride and why? (Park, neighbourhood, friend's house, etc).
 
Masa: Around the seawall, I absolutely love it. It's flat, the scenery is magical, and I just lose track of time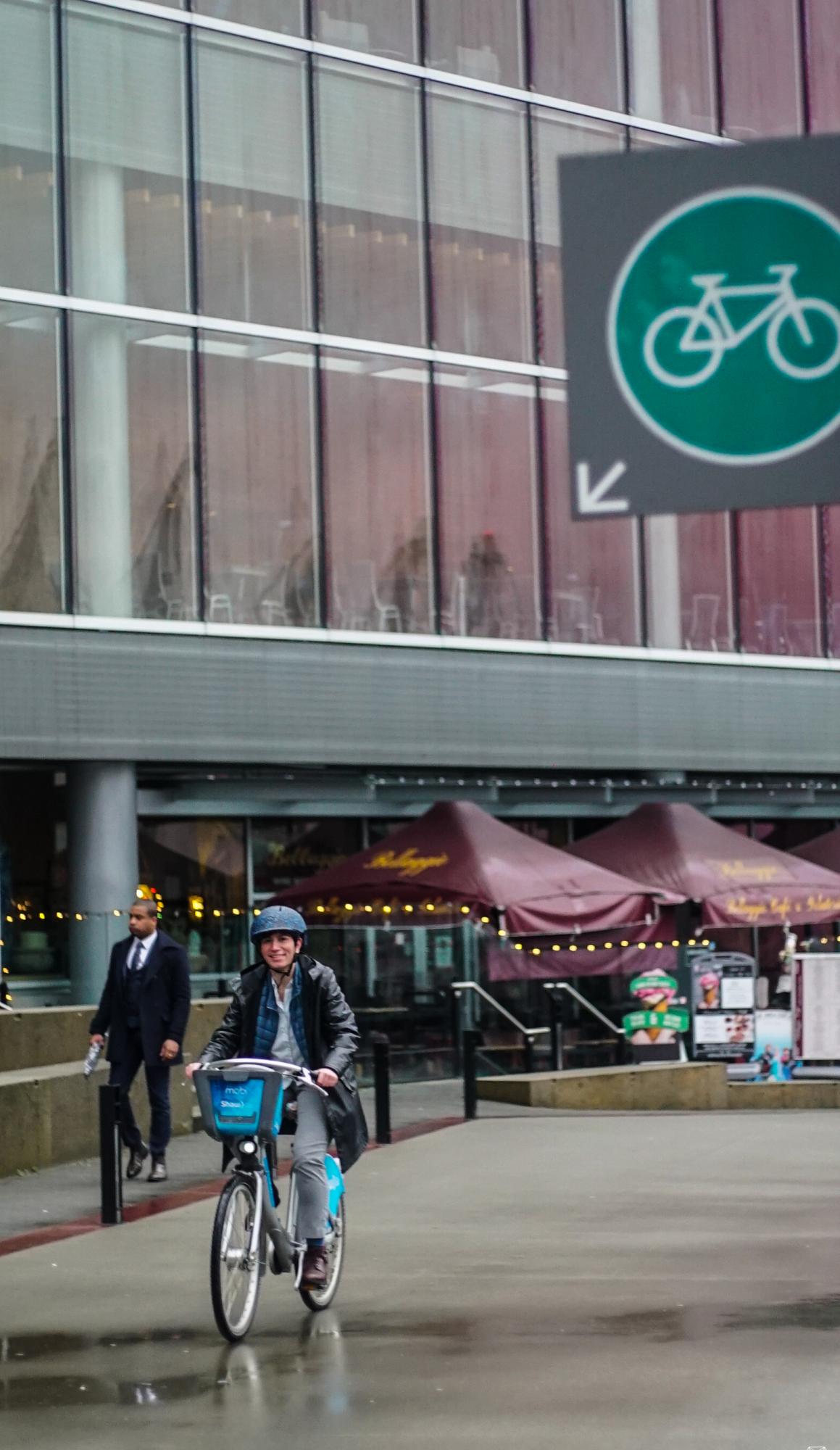 Mobi: What is the biggest impact that Mobi by Shaw Go has had on your life?
 
Masa: I love the fact that it brings ease to the mind when it comes to decision making.. If I were to bike to work for example, that means that I'll have to worry about where to park my bike, and whether or not it'll get stolen, as well as, maybe having it interrupt my spontaneous after work plans. While with Mobi by Shaw Go bikes, I simply go from point A to point B. and then after that, it's totally up to my present moment to decide whether I want to bike again, or use any other way of commuting. 
 
On deeper levels, it brings me peace or mind. 
 
Mobi: Any messages you would like to pass on to those thinking about getting a
Vancity Community Pass?
 
Masa: This will seriously change your life! Small changes in routines can have the biggest impact! 
 
Mobi: Is there anything else you would like to add? Do you have a funny story?
Embarrassing/Favourite moment? Or something you are dying to share?
 
Masa: One of the things I do in life is being a storyteller, and for me, Mobi bikes is a way to clear the mind, and get it working in the most incredible ways... 
Weaving stories for me is the most fun part of storytelling; I often like weaving stories while a body movement is taking place, so I can release a part of my energy into something physical, it's like walking around in circles while taking in an important long phone-call. One of my favourite story weaving situations in Vancouver, is a weekend ride on a Mobi bike; not knowing where I might end up, and free falling into the endless possibilities of what the streets of Vancouver might bring my way.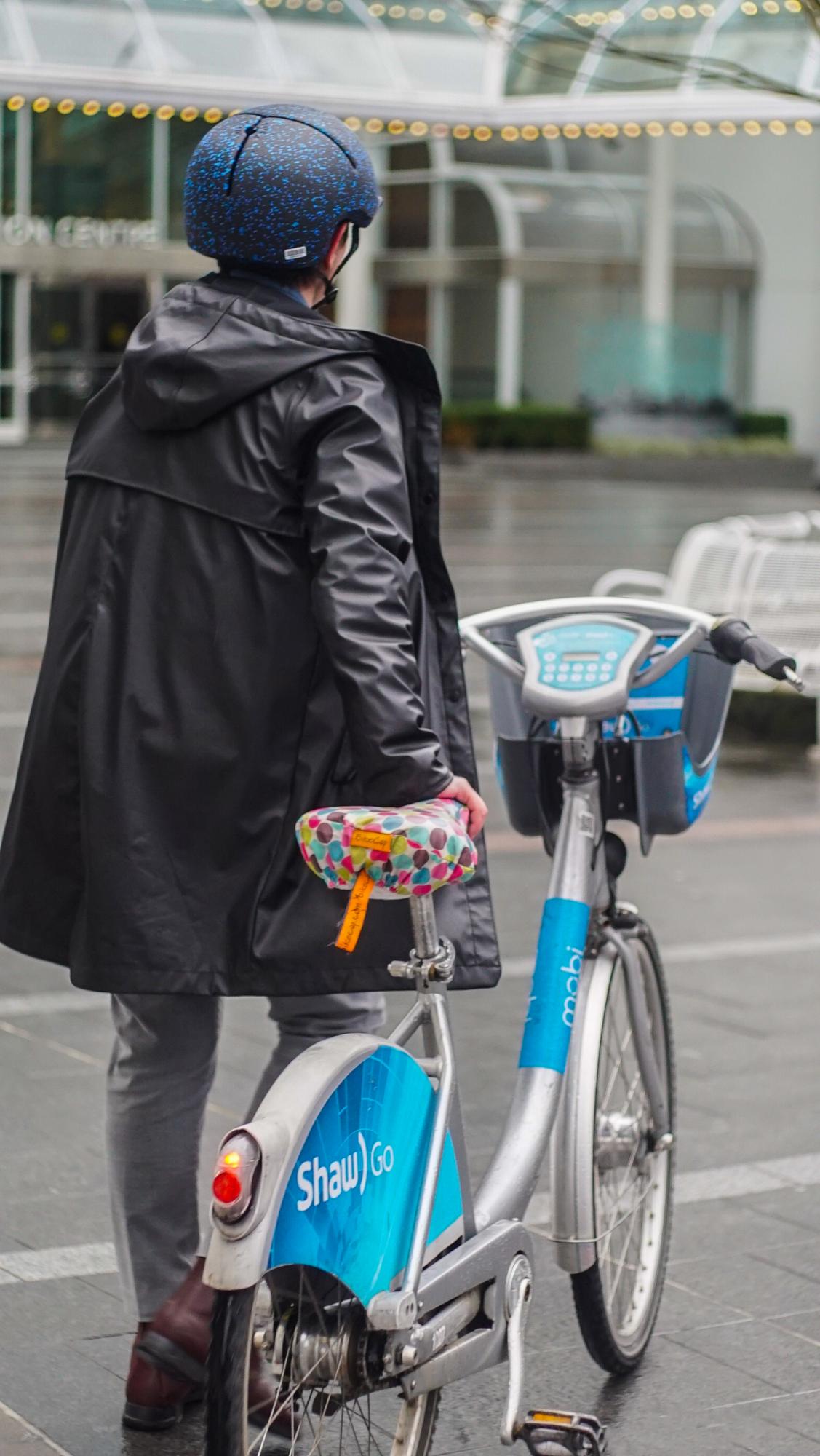 Thanks to Masa for coming in and sharing her experiences with Mobi by Shaw Go! Stay tuned for our next Vancity Community Pass Member Profile.